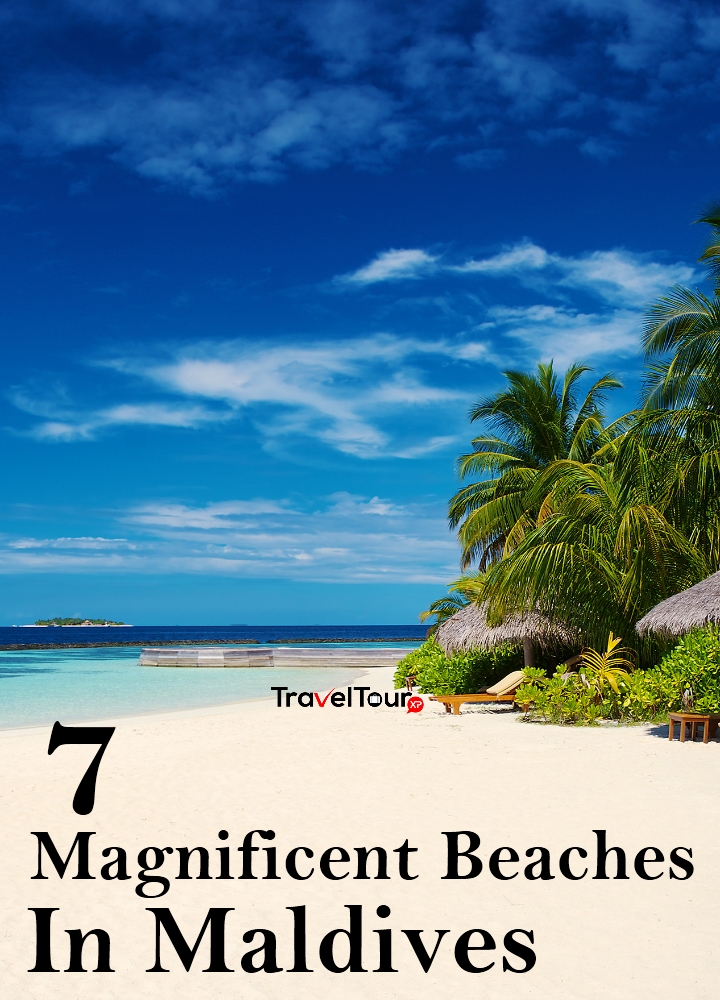 Adorned with some of the world's most beautiful beaches, Maldives is a tropical island nation comprising 26 ring-shaped atolls and over thousand coral islands. Azure lagoons, crystal clear waters, stunning beaches, and extensive reefs make Maldives a perfect holiday gateway. So, if you are planning an excursion in Maldives, you simply can't afford to miss exploring various pristine beaches on this world famous island. And, if you are wondering which beaches you should visit when exploring this tropical island country, read on to learn all about enchanting coasts in Maldives.
Find Below 7 Magnificent Beaches In Maldives That You Should Not Miss:
1. Fulhadhoo Beach
Make sure you visit Fulhadhoo beach when vacationing in Maldives. Fine white sand, lush green tropical plants, views of stunning sunset, and a sandy spit with enchanting water adorn this eye-catching beach. This unique beach is pleasant and calm place away from the bustling life so you can spend a relaxing time here.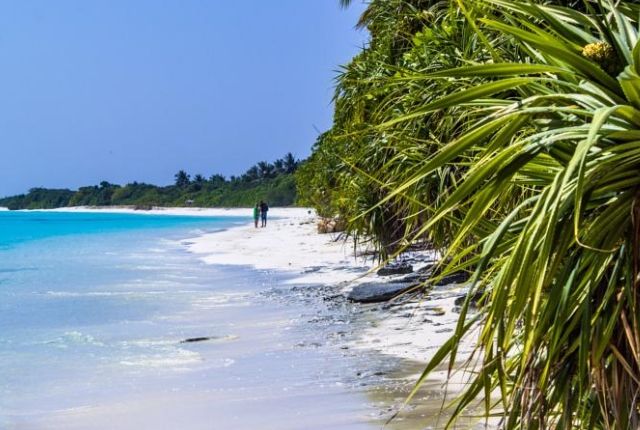 2. Amilla Fushi Beach
You simply can't miss visiting Amilla Fushi beach located on exquisite Baa Atoll. You would love exploring all amazing beaches here. This is an ideal destination in Maldives to enjoy the fun of snorkeling. As you enter into the fascinating water here, you will soon discover coral gardens and have a great time snorkeling.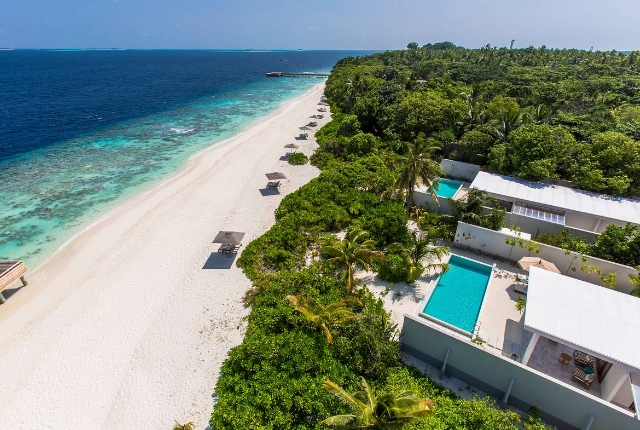 3. Cocoa Island Beaches
Another group of worth-visiting beaches in Maldives is found on the Cocoa Island beaches, which are regarded as some of the best enchanting beaches in Maldives. These exotic beaches are best for enjoy scuba diving. You can find this mesmerizing island in the vicinity of the Guraidhoo Channel and Kandooma Channel. Do not miss viewing a vast variety of marine life here that includes turtles. Also, you can find yoga and spa facilities in the resorts located here. Watch endless ocean views as you unwind at the beach here.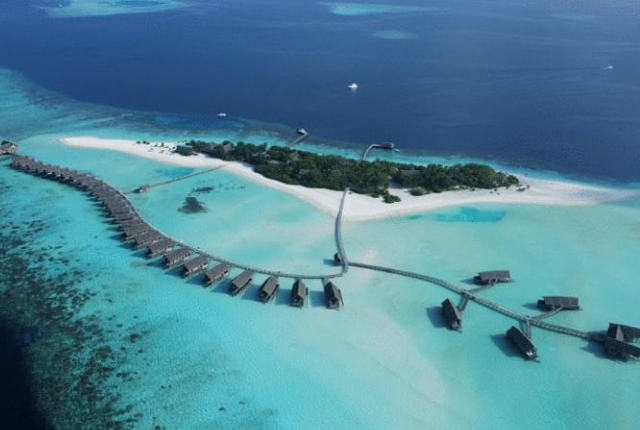 4. Nika Island Beach
Plan to visit Nika Island to explore enchanting beach here. Nika Island has shallow lagoon and reef in its surroundings that enhance its beauty. Sand, sun, and shining waters at Nika island beach adorn it. Also, the Nika Island beach is widely popular for being the perfect destination for snorkeling, fun scuba diving, and worshiping the Lord Sun. As there are no dangerous sea currents here, you can enjoy swimming and snorkeling safely. Do not miss enjoy eating Maldivian cuisine here when visiting this beach.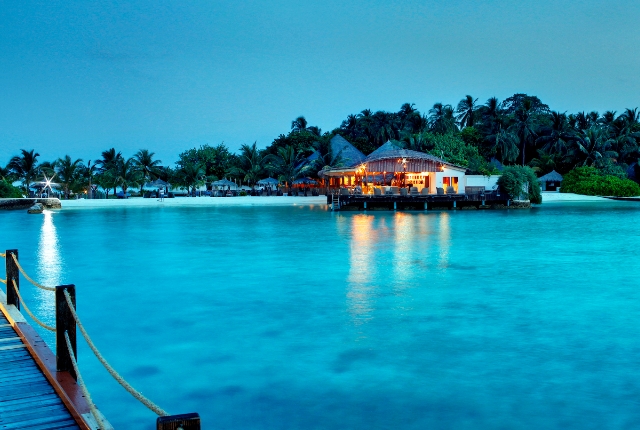 5. Vabbinfaru Island Beach
During your beach excursion in Maldives, make sure you visit Vabbinfaru island beach. This tropical haven offers you several enchanting beaches. As you explore this marvelous Vabbinfaru island beach, you will find that corals and beautiful colorful fishes surround the island enchanting its charm. Also, you can enjoy a plethora of fun-filled activities here. If you are fond of animals, then you are sure to have an enjoyable excursion here. Plan to visit marine life conservation and research based in the vicinity. Enjoy eating scrumptious food and relaxing at this pleasant beach.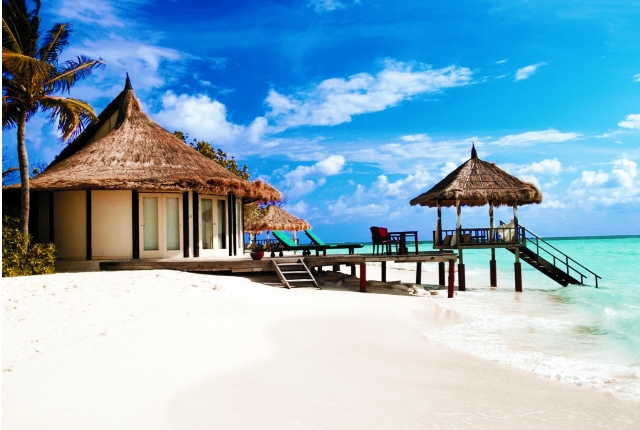 6. Hulhumale Beach
Do not miss visiting incredible Hulhumale beach, which you can find on the east coast of Maldives. You can find several hotels in the vicinity of this beautiful beach. Water at this beach is shallow with stones.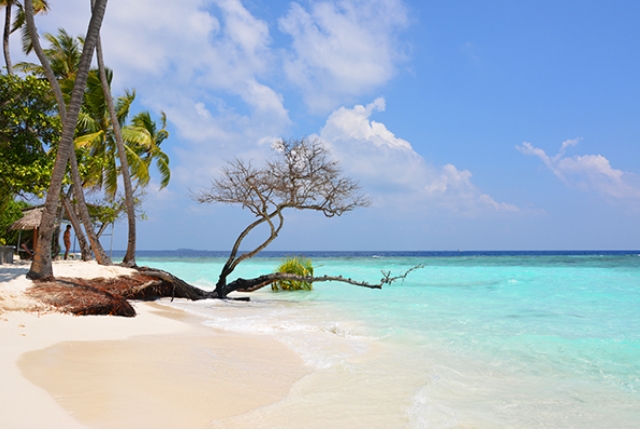 7. Bodu Mora Beach
Located on Vaavu Atoll, Bodu Mora is well-known for its charming, beautiful beaches that will refresh you. Soft, fine sand and welcoming sapphire water adorn this magnificent beach. A visit to this outstanding coast serves as a perfect relaxing getaway. Unwind in the enchanting surroundings of Bodu Mora beach.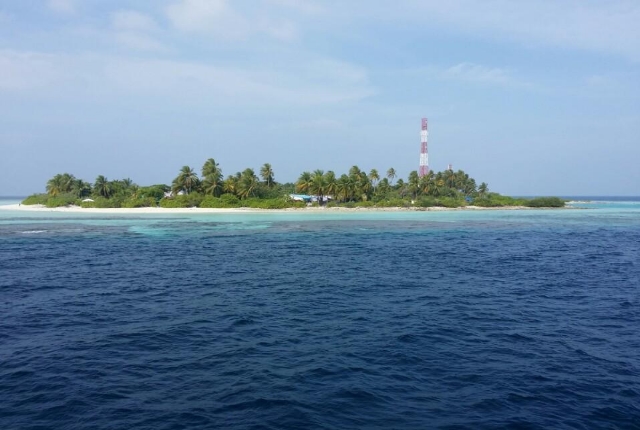 Now that you know these seven marvelous beaches in Maldives, plan to explore each one of the them during your excursion in Maldives.