Are you planning to enjoy your vacations in Mykonos Island? That's a great idea. Blessed with plethora of beaches Mykonos is an idyllic vacation hot spot for several tourists to spend pleasant time exploring beautiful beaches. You are sure to enjoy fun-filled holidays in pleasant surroundings in this fabulous island. Also, you can find here several areas to explore. So, if you are heading to Mykonos, then having a list of activities to enjoy on this enchanting island in Aegean Sea can make your vacations interesting and convenient. Scroll down to find more about them.
Find Below Nine Amazing Things To Do In Mykonos That You Must Not Miss When Visiting This Island:
1. Go For A Beach Safari
Even though you would enjoy spending leisure time and lying under the sun at beautiful beaches in Mykonos, make your trip to this exquisite island more interesting by going for beach safaris. You can enjoy a host of thrilling activities by going for beach safari. Scuba diving, swimming, snorkeling, exploring some historical significant area, and other fun activities can make your beach safari more enjoyable.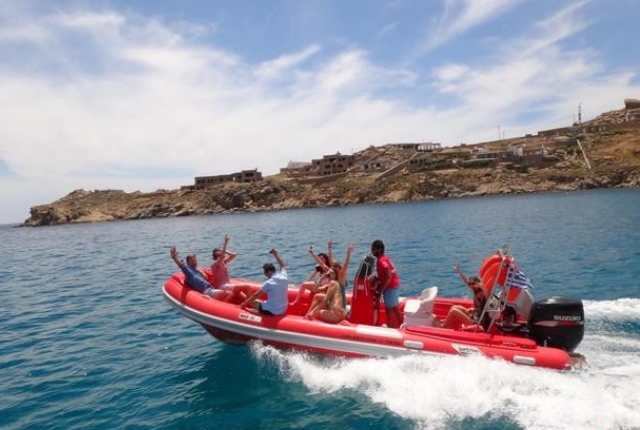 2. Enjoy Open Air Cinema
One of the most unique and enjoyable experiences that you must not miss when in Mykonos is watching outdoor cinema in open air. You can watch a variety of films at Cine Manto, the only outdoor movie theater in Mykonos. You can find this majestic movie theater in botanical gardens in Chora.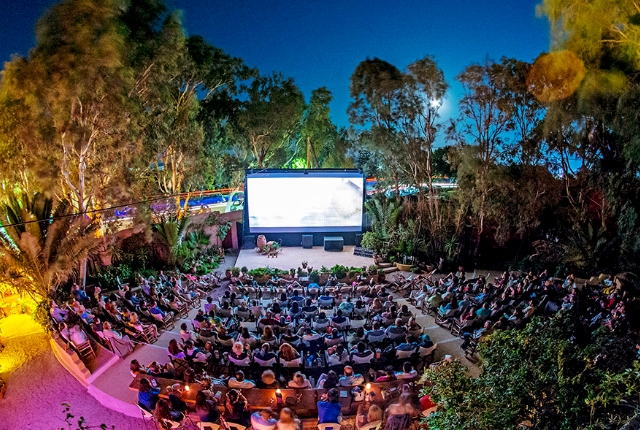 3. View Pelicans
Pelicans in Mykonos are quite significant, and stand as the symbol of the island. Peter, a pelican, during its 30 years of life was a popular iconic figure of the island of Mykonos. It was discovered by a resident fisherman in year 1958. Today, about three pelicans are present on the island and one of it is popular as Petros. Don't miss clicking an image of the pelican when visiting Mykonos.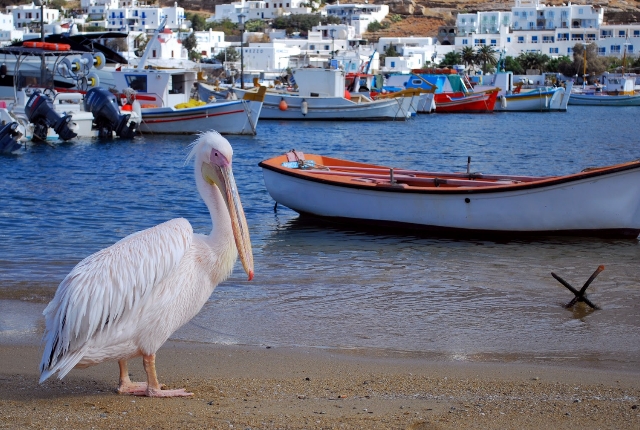 4. Trip To Archaelogical Museum Of Mykonos
Watch an incredible collection of vases that belongs to the 17th century by visiting the Archaeological Museum of Mykonos. You can find this outstanding museum in the heart of the Mykonos. Besides vases, you can also find an amazing collection of artistic sculptures, jewels, and ceramics.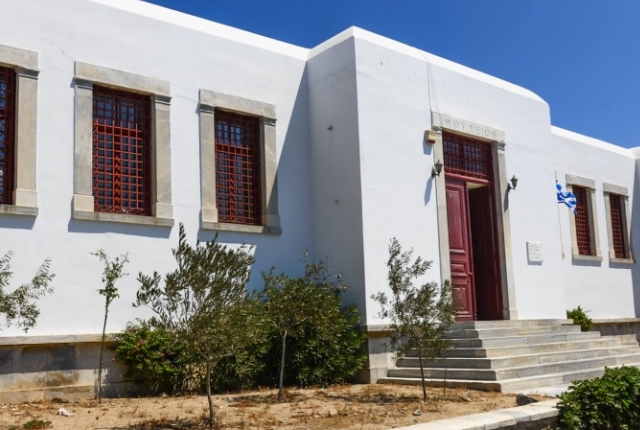 5. Watch The Windmills
Make sure you watch Mykonos windmills, which are popular as the iconic landmark of this paradise on earth, which are constructed in the 16th century by the Venetians. You can watch these amazing windmills from every area of the principal village in Mykonos which is popular as Chora. You will find that most of the windmills face the North where the strongest winds are expected for most of the year. You can find about 16 windmills here particularly on the hill in Chora. One of these windmills has been converted into a fabulous museum.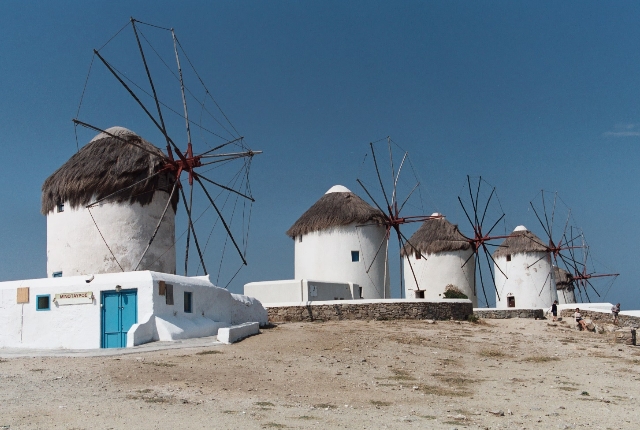 6. Visit The Monastery Of Panagia Tourliani
Don't miss visiting the monastery of Panagia Tourliani which you can find about eight km from the well-known Chora in village which is called Ano Mera. This incredible monastery was contructed in 1542. Make sure you watch the impressive architecture of this outstanding monastery. Its exteriors are whitewashed and it features a colored dome.
You can find a spectacular marble fountain in the open air in yard of the amazing church.
Florentine artists are known for constructing outstanding wooden iconostasis in year 1775 inside the church. Watch the icons of saints and apostoles on the wooden iconostasis in the interiors and images from New Testaments. You can also find a small ecclesiastical museum featuring embroideries, holy icons, wonderful wood carvings, and other features in the museum.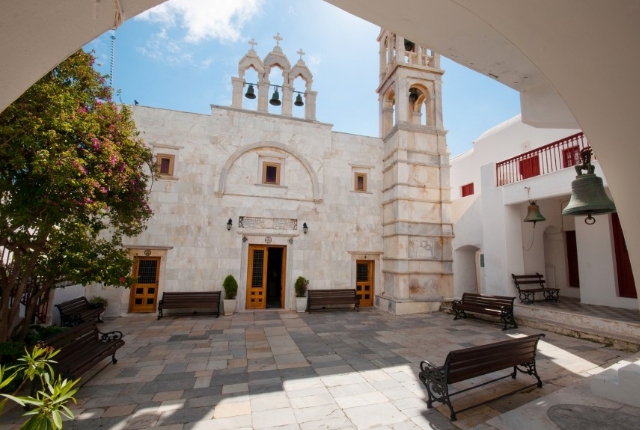 7. Travel To Little Venice
Plan to have a good time visiting one of the most pleasant areas in Mykonos popular as Little Venice. You can find here spectacular building been built on the edge of the sea and the balconies incredibly hanging over the enchanting water of the sea. This unique settlement is known to have been constructed in 18th century by affluent captains and merchants. Watch colorful windows and elegant homes here. Don't miss watching spectacular sunset views here.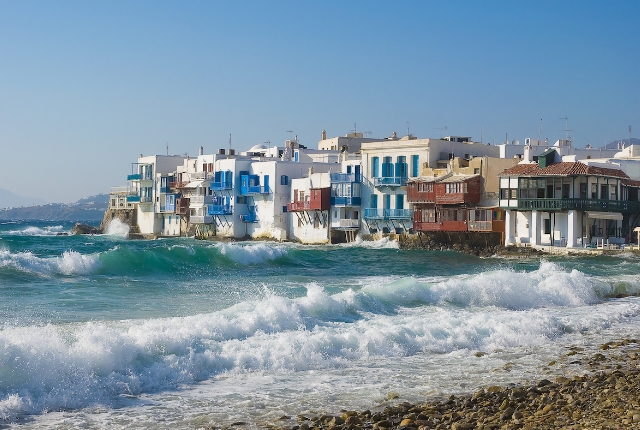 8. Horse Riding
Don't miss exploring this exquisite island of Mykonos by enjoying the fun of horse riding. You can plan and go for a day long fun trip by discovering wonderful land and coast of this beautiful island on the back of the horse. Also, your kids can enjoy short term horse rides at enjoyable beach parties on Mykonos.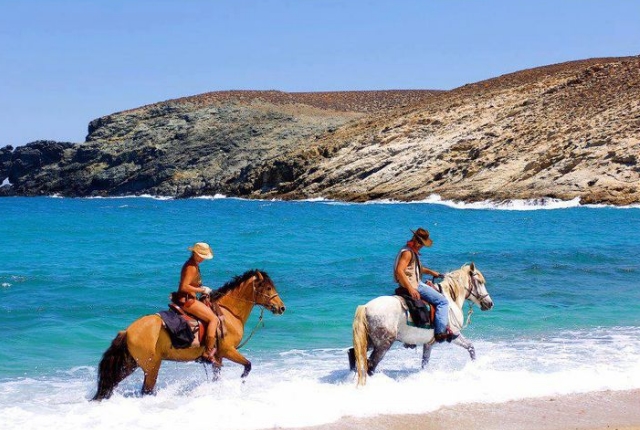 8. Explore Aegean Maritine Museum
You can get a good opportinuty to learn about Greek maritime tradition and rich history by visiting the Aegean Maritime Museum. It was established in 1983. You can find here replicas of amazing sailing ships and rowing boats. Discover a fantastic collection of amazing maps, ancient rare coins, and sculptures.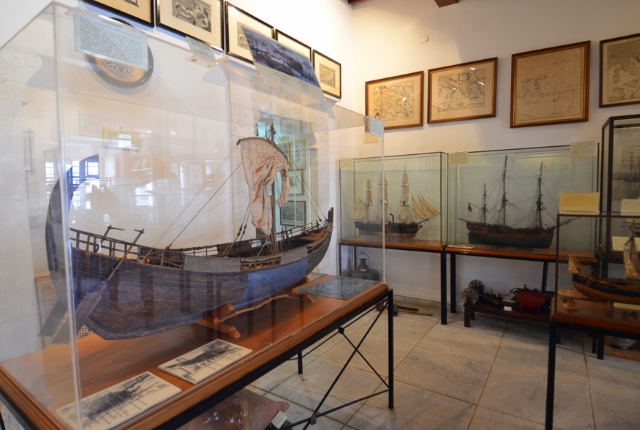 Now that you know these nine amazing things to do in Mykonos, make sure you miss none when holidaying in Mykonos in the coming vacations.