Popular as one of the beautiful islands in the Cyclades group of islands in fabulous Aegean Sea, Mykonos has gained the fame for being a fascinating tourist destination in Europe. Picturesque villages, enchanting beaches, the Windmills belonging to the 16th century, and Little Venice adorn this wonderful island. And, you simply can't afford to miss visiting Mykonos when in Europe. So, you must be looking for luxurious resorts to enjoy a comfortable stay while exploring fascinating Mykonos. Read on to discover all about some amazing hotels in Mykonos.
Find Below Six Popular Hotels In Mykonos Where You Can Enjoy A Luxurious Stay:
1. Hotel Rochari
Choose to stay in luxurious Hotel Rochari, which is well-known as a medium-sized hotel offering you full line of service, well-furnished rooms, and off street parking. Unwind in the large outdoor pool of the hotel. Enjoy eating delicious food here. Capture stunning views of nature from the hotel. You can also rent a car from the hotel and go for exploring a field.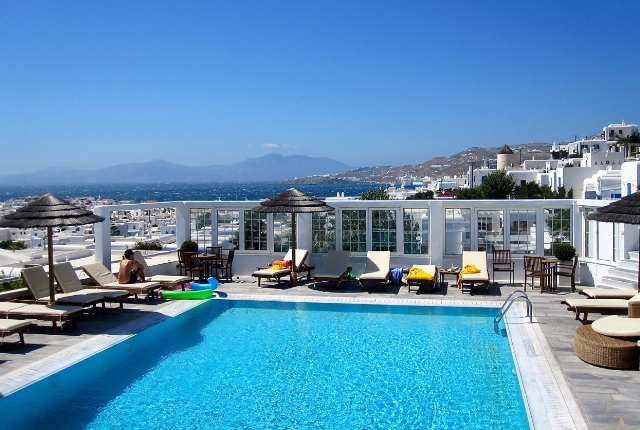 2. Semeli Hotel
One of the best and most comfortable places to stay when exploring Mykonos is the Semeli Hotel. You would enjoy staying in this hotel, which is a traditional mansion with village of villas in the surroundings. You can have a great fun exploring the old town and enjoying the local tavernas during your stay in Semeli Hotel. Relax in the elegant rooms which have comtemporary bathrooms. Also, you can find hot tubs in some suites of this hotel. Unwind in a spa, and enjoy a fine dining experience here. Spend some time on the fascinating terraces here that offer you excellent service and splendid views of the sea.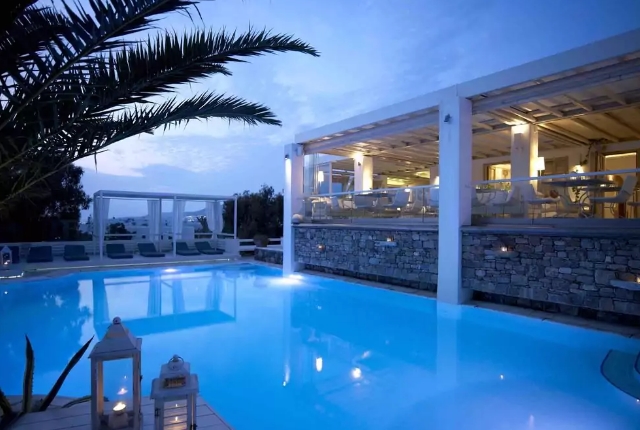 3. Tharroe Of Mykonos Hotel
Situated on a top of a wonderful, small hill, Tharroe of Mykonos is a fabulous boutique hotel that offers you a host of suites and rooms to enjoy a luxurious stay during your excursion in Mykonos. Gaze at the eye-catching views of the Aegean Sea. Do not miss going for a dip in the enchanting pool here. Watching the amazing view of the sunset from the terrace is sure to take your breath away. During your stay here, you can go for long walks on the fascinating beach and enjoy candle lit dinner. Meletopoulou Public Garden and windmills are some of the attractions that you can find near this hotel.
Visit Tharroe Of Mykonos Hotel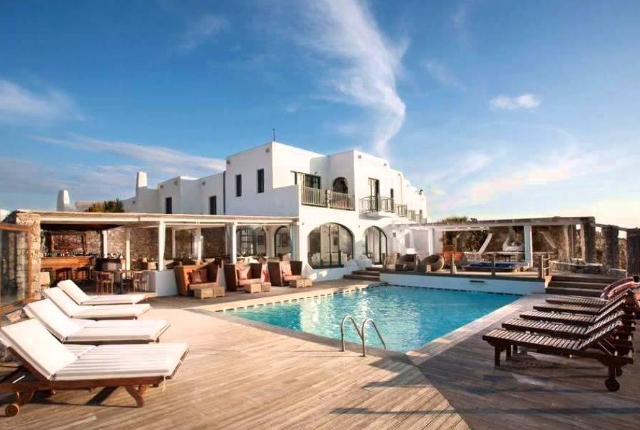 4. Hotel Elena
Another amazing place to stay in Mykonos during your excursion is Hotel Elena. You would enjoy staying in its simple, amicable sunny rooms. You can find it in the center of the village. Simple Greek living and good value are the specialty of this charming hotel in Mykonos.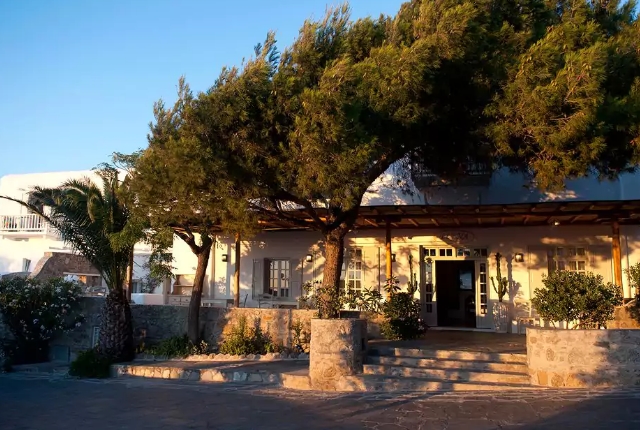 5. Archipelagos Hotel
Do not miss staying in fascinating Archipelagos Hotel, which is developed in traditional Mykonos style offering you incredible opportunity to watch eye-catching views of the fabulous Aegean Sea. Feel pleasant as you stay in the elegant rooms here that are adorned by white and blue hues. Unwind in the spa, sauna, and hot tub, and swim in the outdoor pool. Make sure you enjoy eating authentic Greek cuisines at this warm and welcoming hotel. You can find several beautiful, traditional villages in the vicinity of this hotel to explore. Go for a walk around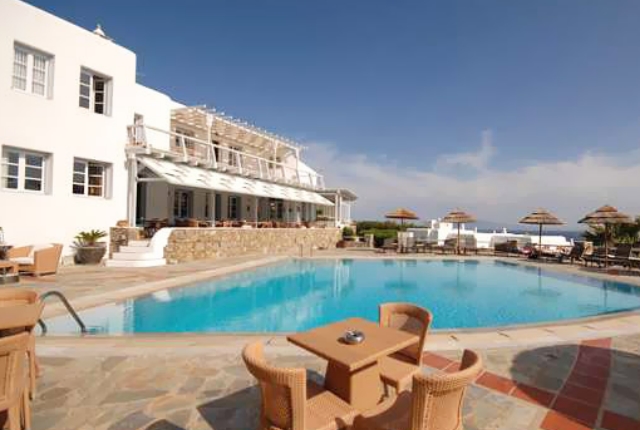 6. Myconian Imperial Resort
Choose to stay in Mykonian Imperial Resort, which is located right on the fascinating beach. Luxurious rooms of the hotels are well-equipped with five star amenities. You can unwind at swimming pools, spa, and outdoor hot tubs. Gaze at the spectacular views of the stunning Aegean Sea from this resort during your stay.
Visit Myconian Imperial Resort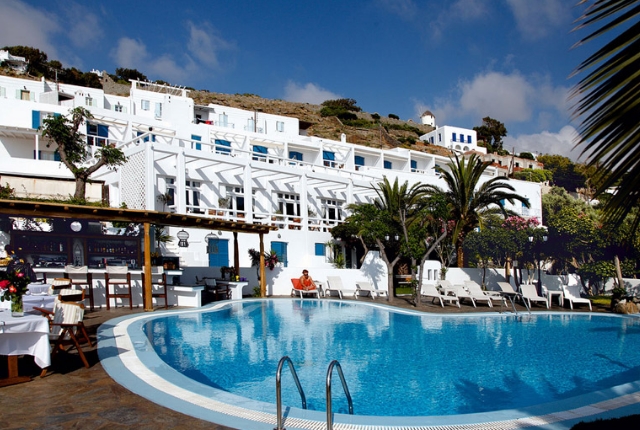 Now that you know these six hotels in Mykonos, make sure you book one of them to enjoy a luxurious stay during your excursion in the Mykonos Island.