Mykonos Island in Greece is the most expensive and popular island that attracts tourists from all around the world. The island is popular for its beaches, friendly people, art, beautiful villages and eccentric and energetic nightlife. This second most popular destination in Greece offers many interesting sightseeing spots too.
The Best Things You Can Do In Mykonos Are Listed Here:
1. Paraga Beach
The lovely small beach is a join up of two sandy beaches of which the southern one is calmer and the one in the north is full-ordered and structured with lines of taverns. The views are stunning and the blue waters are soothingly cool. A sunbath and a dip in the clear water will add a unique glow to your skin. The spectacular sceneries serve as a perfect photo backdrop.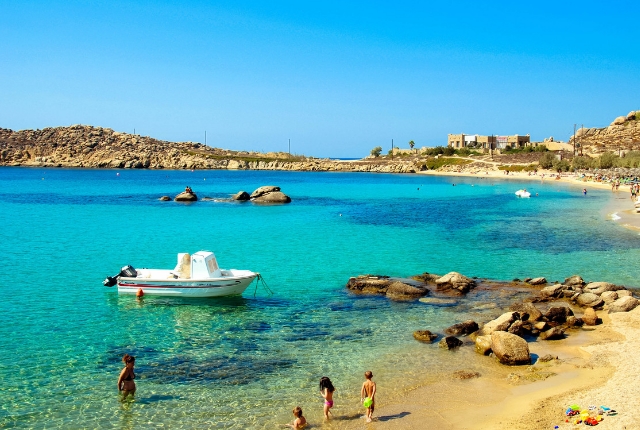 2. Panagia Paraportiani
The most photographed church is one among the loveliest in the world. Located in Chora, the whitewashed potpourri of five chapels facing the sea makes it distinctive and matchless. Though there are five churches, all five were not built at the same period. They were built gradually one after the other over a period of time. The oldest was built in 14th century and the rest in 16th and 17th.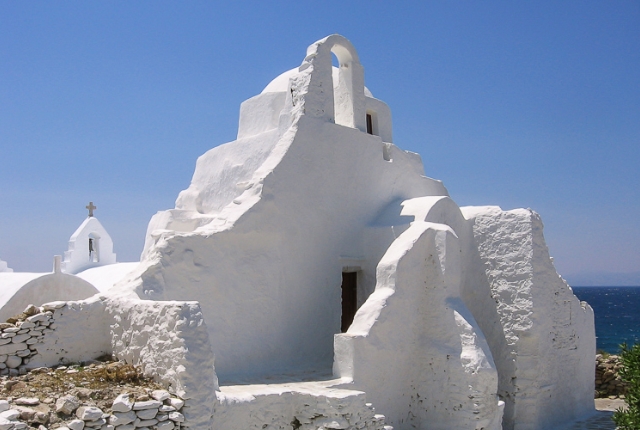 3. Delos Island
A small rocky island, which is believed to be the native land of Apollo and Artemis, is a sacred island of Greeks. Ancient Greeks built many temples and sanctuaries on the island. It was during the Roman period Delos became an important port. Today, the island is a World Heritage Site for numerous monumental antiquities from different periods. The archeological experience is out of the world.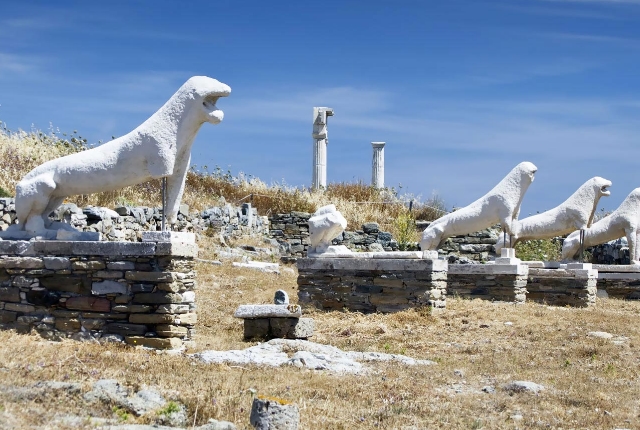 4. Windmills
The typical features of Mykonos are mostly concentrated in and around Chora and Alevkantra. These windmills that are snow white in color, spherical in shape with pointed roofs, and built in rows facing the sea are so impressive. Primarily used for agricultural purpose, the windmills were a fortunate thing for people of Mykonos. Though the windmills are not in operation today, they exist as a symbol of prosperity of the past.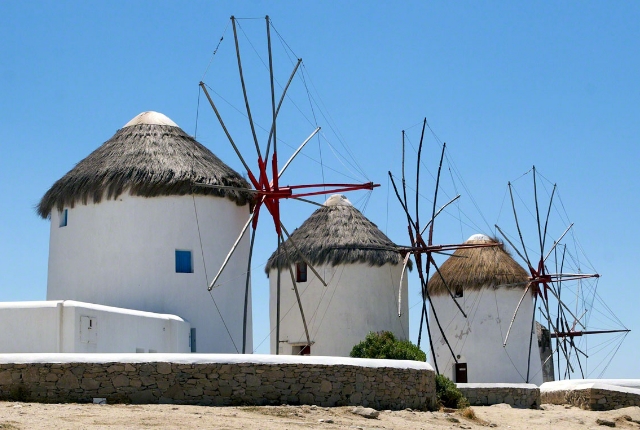 5. Little Venice
Little Venice with elegant old houses built by the periphery of the sea is the most romantic place in Mykonos. The sunset views against the blue sea are breathtaking. The houses on the sea's edge with classic wooden stairways and balconies hanging over the water are stunning. This magical place is one among the most photographed places in Europe for its scenic views.