Bangkok is truly a traveler's haven. It has everything that feeds the hungry traveler. The capital city of Thailand, it is a modern day metropolis that has preserved its historic past in its numerous ancient sites, ornate shrines and opulent temples. It is a colorful place with a great nightlife, fascinating shopping malls, beautiful hotels and mouthwatering food. The city is thriving with life and it serves as a gateway to many of Thailand's famous travel destinations. When you are in Bangkok, there are plenty of things to do, lots of sightseeing to be done and above all, you can let your hair down and enjoy to your heart's content.
Top 7 Tourist Attractions In Bangkok:
1. Grand Palace
One of the most significant historic structures of Bangkok is the Grand Palace. It not only served as the royal residence once, it is still used for various important ceremonies and also for accommodating heads of states. It also has the Jade Buddha which is a popular attraction. You can choose a half day sightseeing tour to discover this wonderful place. A guided tour is recommended because you can easily miss out on its history if you try to go around without a guide.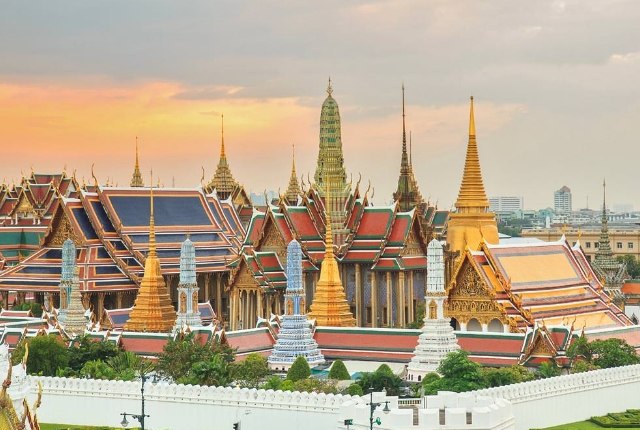 2. Wat Arun
Bangkok has several important temples and Wat Arun or Temple of the Dawn is of great significance. It was the place that bore evidence to the victory of Ayutthaya and the new king had later chosen the spot for his royal residence. The top of the temple offers breathtaking views of the sunset over Chao Praya River. The private chapel and its surrounding is worth visiting on your trip to Bangkok.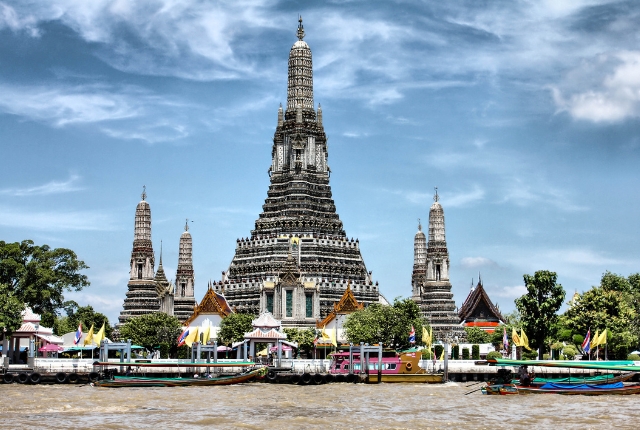 3. Wat Traimit
Wat Traimit or Temple of the Golden Buddha is a fascinating place for Buddhists as well as visitors from other faiths. It has a Buddha statue cast with 5.5 tons of solid gold. Although, the origin of this statue remains unknown, it was discovered by accident when the land around the temple was sold to a company. The plaster encrusted statue found at the site fell from its place and revealed the gold inside. Thereafter, it has become a famous temple.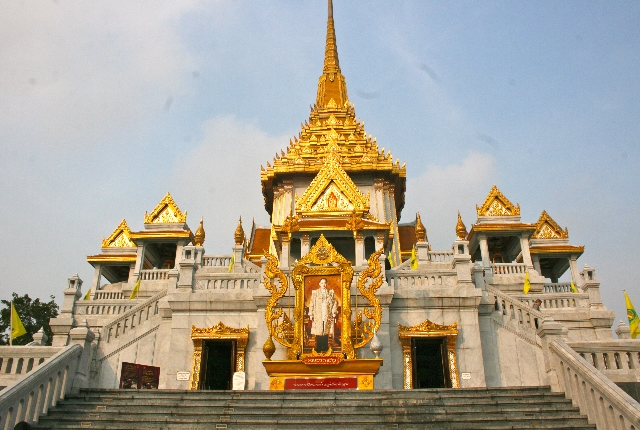 4. National Museum And Wang Na Palace
The historic treasure trove of National Museum is commendable. Until the middle of 1970, it was the only museum in Thailand. As a result, it has a huge collection of artefacts dating back to the ancient times. History buffs would fall in love with this place while others can simply marvel at the numerous exhibits at the National Museum. Guided tours are also offered and they provide useful insight into Thai history and culture. The old Wang Na palace is another great attraction in Bangkok. Built by Rama I, it has several religious artifacts, weapons, musical instruments, games and a fine collection of Buddha figures.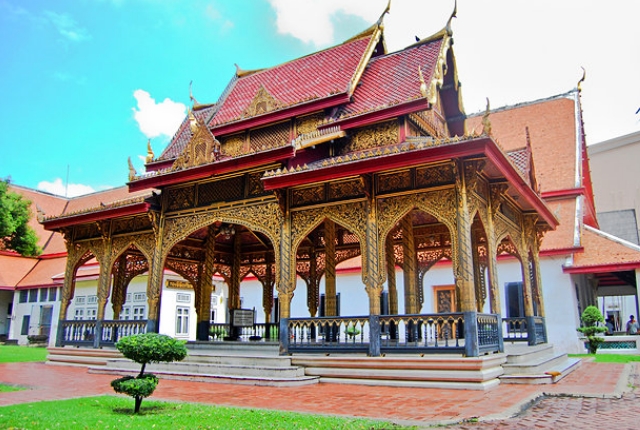 5. Damnoen Saduak Floating Market
Bangkok's famous floating market is a must see destination for every tourist. Located in Ratchaburi, just outside Bangkok's city center, it is also referred to as the Venice of the East. Damnoen Saduak Floating Market is surely going to be a unique experience as you boat alongside vendors selling fresh produce on adjacent boats. It starts early in the morning and lasts till afternoon, so plan your trip accordingly. Be prepared to watch other fellow tourists in the crowded market and do not expect a solo trip. It is a great place to interact with the locals and buy tasty local delicacies and fresh food.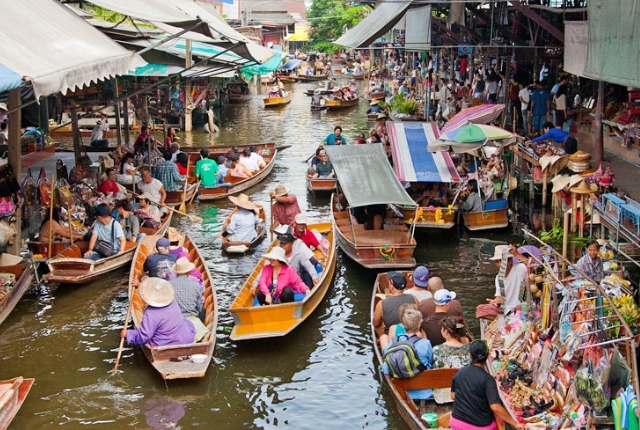 6. Lumpini Park
Amidst the hustle and bustle of Bangkok city lies a tranquil green oasis named Lumpini Park. It is the perfect place to spend a lazy afternoon or socialize with friends. The place is frequented by locals and is a common meeting place for many. It has several lawns where you can sit and relax. A boat ride on the lake at Lumpini Park is another activity that you can enjoy. It is also a great place for jogging and exercising.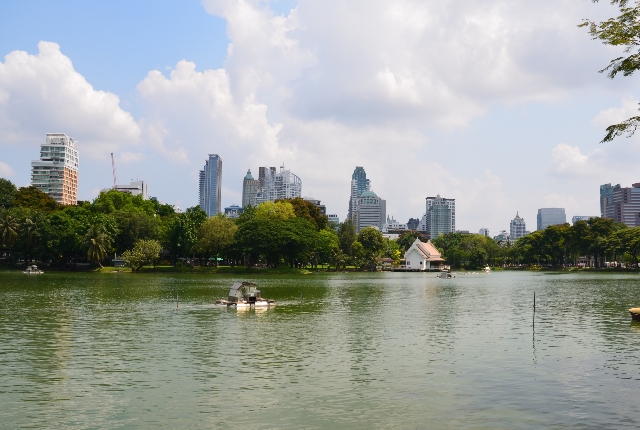 7. Chatuchak Market
Chatuchak Market is the best place to mingle with locals and enjoy the best of Thai products. This weekend market is the largest in the world and has 15,000 stalls selling everything from clothes and jewelry to mouthwatering street food and religious icons. The sprawling market is hard to explore in a day, so take your time and pick up some goodies for your near and dear ones. It can be easily reached by Bangkok's public transport system and is at a 5 minute walking distance from Mochit Skytrain Station.