Having some of the most unique and exciting tours on the planet, Nepal makes an unquestionably one of the most alluring destination of the world. Its tranquil lakes set around the unparalleled landscapes, cobbles streets, exquisite trekking trails and ancient architecture offers such an amazing treat to the eyes that they you will be forced to come here over and over. Unlike other small nations, it has that everything that people not always get even in big nations. Besides if planning for a tour then what can be better than a place with amazing views and hospitable people assisting you wherever you lead. Now if you are convinced about your journey to Nepal than the first thing that pops up your mind is what would you be doing when in Nepal. For this you must go through this article and find out the top 10 things that you must not miss in Nepal.
5 Things To Do When In Nepal:
1. Take Part In Nepalese Festivals
Going from one place to another exploring its routes and scenes is not enough to make your trip worth it. What is the point when you have least idea about its people and not a little bit knowledge of its culture and custom? Therefore, the best way to grab that experience is by taking part in the colorful festival of Nepal. All manners of its colorful festivals will tell you a lot about Nepal and its history and Gods.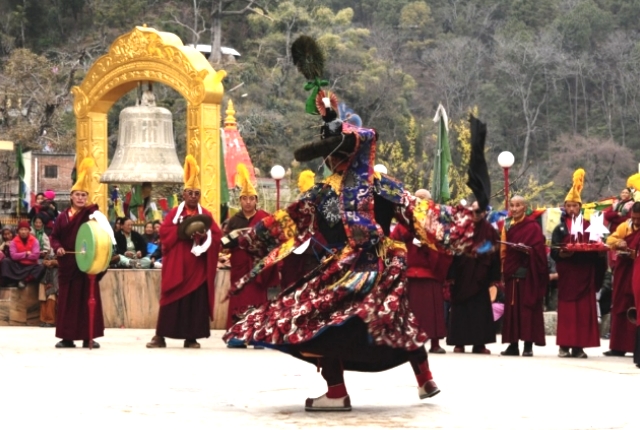 2. Must Have Nepal's Cuisines
From a layman's perspective, coming across the country's cuisines gives a clear idea about the people and the culture of the country. Also, it reveals things about the country that you hardly get to hear from its natives. Similar to India, its famous cuisine comprise of "Daal Bhaat" but it tastes slightly different because of Nepal's spices. Just come here, be in some traditional restaurant and have Nepal's popular cuisines.
3. Go For Trekking
Nepal or call it the abode of the mighty Himalayas, is the home of trekking activities. There are several places in Nepal where there are available numerous options of trekking. However, one thing that you must keep in mind is never to go on trekking alone. There are several cases of the trekkers getting lost. To get the best trekking experience, you may hire a guide or trek with other people. Also, you may fill online forums where you can come across he fellow-trekkers.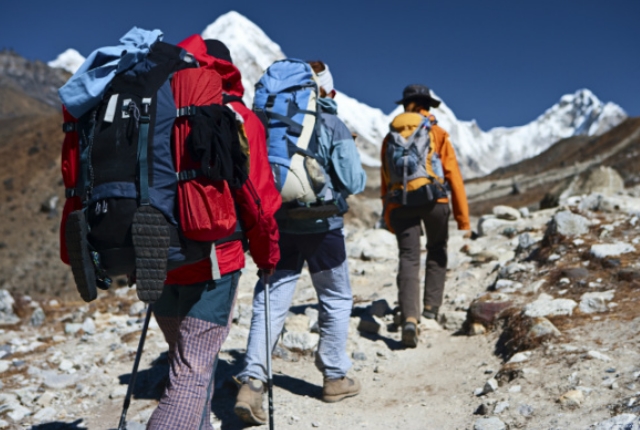 4. Rooftop Restaurant
The rooftops restaurant build at a certain height gives you the pleasant experience of the glamorous sight that is only possible from certain point only. These modern restaurants with a touch of traditional culture brings immense joy to the mind and peace to heart. The best time to climb up here is night when besides having a wonderful dinner at these restaurants, you can feast your eyes with the amazing view in front of you. You might or not get such an amazing chance to explore such a beautiful country again.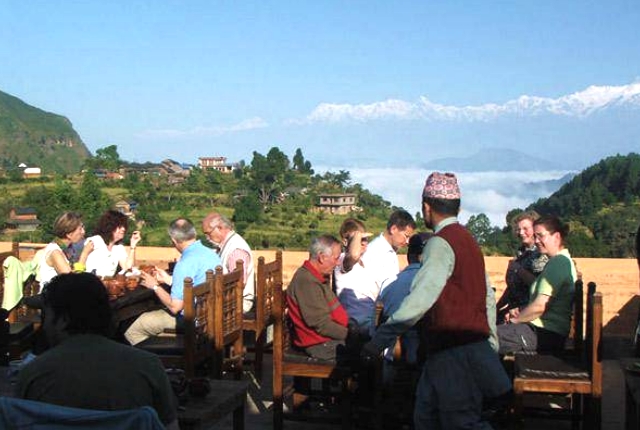 5. Scout For Souvenirs
There come the favorite part of many i.e. souvenirs. Wherever we go, we want to return with an image of that place therefore the best thing to do that is through souvenirs. In Nepal, which preserves a huge market of traditional goods has a lot to show to its visitors that too available at cheap price. Visit its market, which is all the time flooding with colorful crafts and also don't forget to check out its Dresses. It's beautiful in all respect.