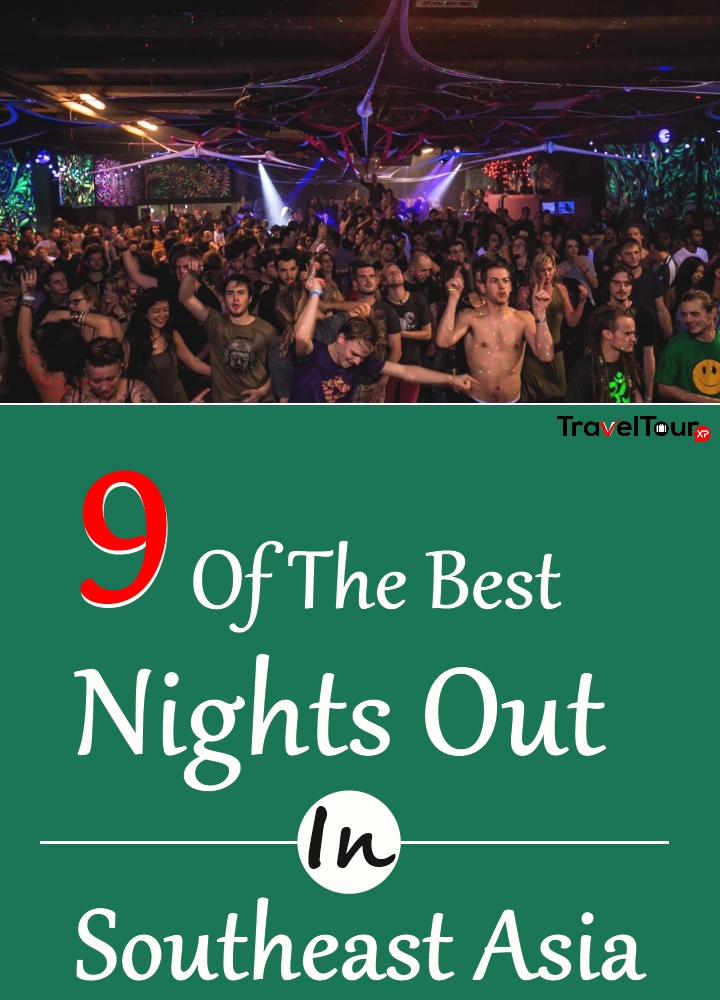 Southeast Asia is a place filled with exclusive destinations and areas for night out. The night life of Southeast Asia is glorious and filled with joy and fun! If you are a party animal who loves to party die hard during the darkness of the nights and in the glorious lights, here are some of the finest destinations for night out in Southeast Asia you can visit and have fun! These locations are exclusive, fun filled and immensely happening which would simply enhance you is tripping experience! Stunning and rocking music, beautiful lights and dance floors, amazing cocktails and drinks, lounges and bars, cool performances by artisans and musicians and much more awaits you in different areas of southeast Asia worth visiting! If you are planning a trip to Southeast Asia, you must consider these immensely amazing nights out places for make the most of your trip!
1. Koh Phangan, Thailand
This is one of the most happening and iconic places in Southeast Asia where you can party all night long! This amazing place is full of people who love to groove and move on various sound tracks and love partying in the dark nights. This place is also known as a full moon party island where people also go for pool parties with music, bars and clubs and have a blast. In the vacation mood? Go to this awesome island and have fun late nights!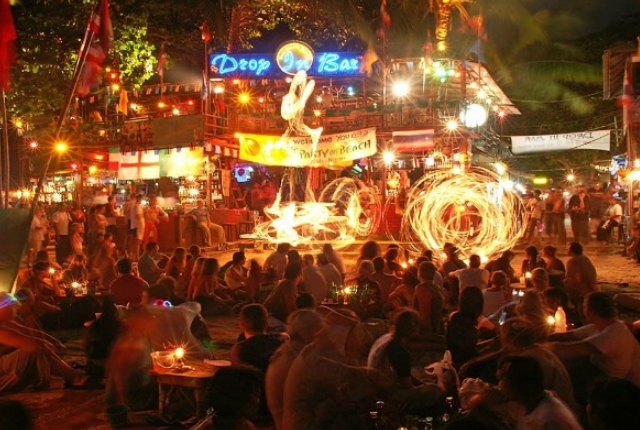 2. Perhential kecil, Malaysia
Want a complete nightlife fun during your vacations in Southeast Asia? Here is a place you must visit for bringing your party animal out! Perhetian islands are one of the most happening and star studded islands where people go freaky during night parties! Visit the cool panorama bar for exclusive meals, go to monkey bar for some of the most happening drinks and cocktails and visit pirates of perhentian for witnessing the divine and crazy fireworks! Sip some drinks; go for hookah and much more fun at these glorious islands!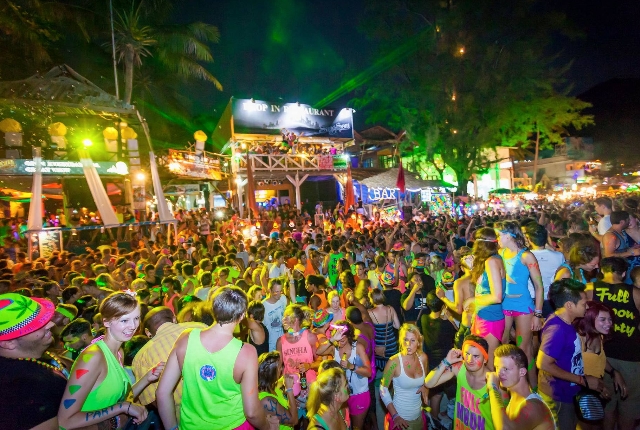 3. Kuala Lumpur, Malaysia
Die hard lover of some of the finest music in the world? Get ready to enjoy some of the finest and rocking music compositions on your tour to Southeast Asia. Kuala Lumpur, the capital of Malaysia has all of what you would need for a happening and dramatic night party! From bars to various restaurants, you could be able to enjoy jazz and various other music forms and performance and would simply fall in love with the dazzling night life of the city!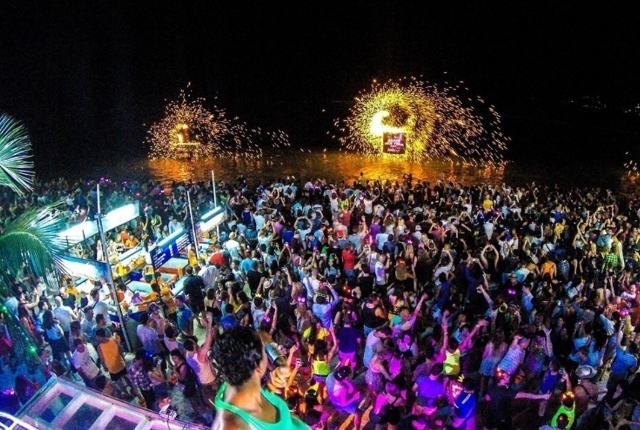 4. Sample Ho Chi Ming City Bars, Vietnam
Wondering how this amazing city gets in the list of one of the most happening night out destinations of Southeast Asia? This amazing destination is a stunning hub of bars and clubs which would simply rock off your nights and evenings. The rooftop lounges, bars, clubs, restaurants etc have amazing drinks, dazzling and memorable musical performances, stunning bands playing the rocking music, the visit to the beer street etc would simply get you crazy!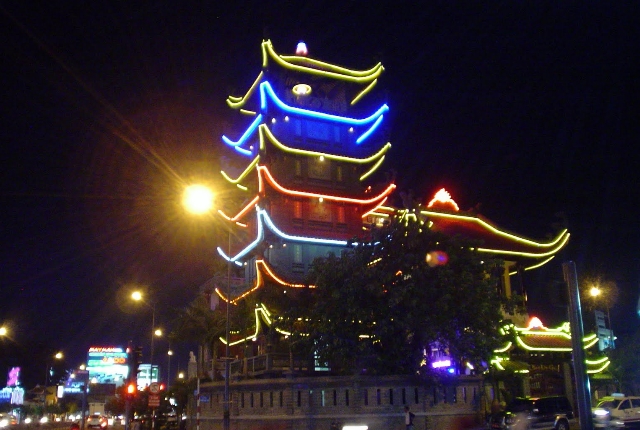 5. Bangkok, Thailand
Bangkok is considered as one of the most desirable and fun places in world when it comes to night life. The streets, the bars, clubs, pubs etc are filled with visitors and rushed with numerous youngsters. The shisha bars, restaurants, clubs and all such places would keep you awake all the night long. The enlightened streets of Bangkok spread some amazing magic at night where people enjoy drinking, dancing and enjoying every moment of the clock ticks!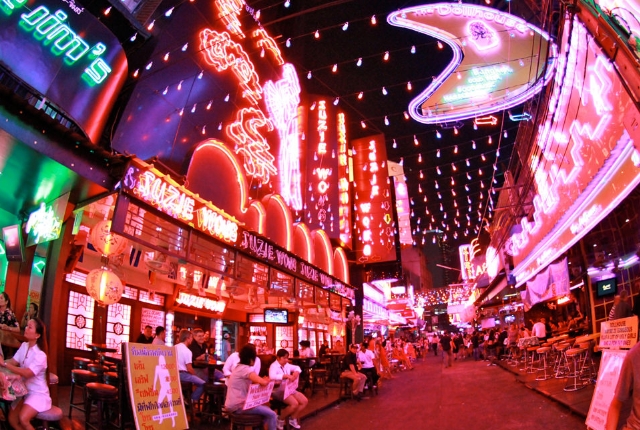 6. Boracay, Philippines
This cool and tempting island would invite you for some of the most happening and crazy moments of your life! This amazing island has got everything you would need for a night out. The cool beaches and child breezes, the amazing cocktail bars and clubs, the huge dance floor where nobody could control their legs would simply dazzle you!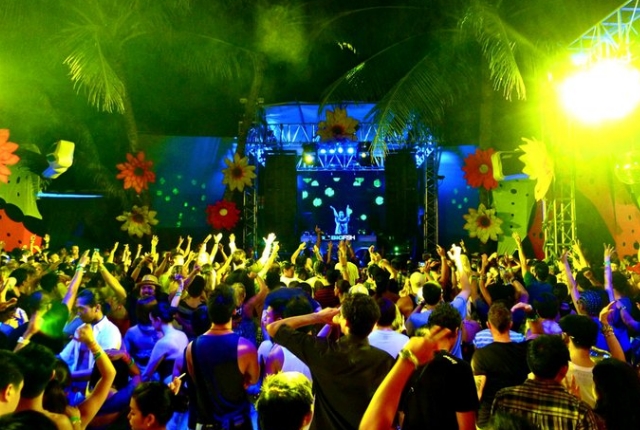 7. Kampong Glam, Singapore
If you are an art lover and love to dig the hidden art forms during nights, here is an awesome place you can visit in Singapore. There are numerous artistic performances at this place, theatre performances and much more you can enjoy at this awesome place. The Aliwal arts centre is a hub for art lovers which rock during nights!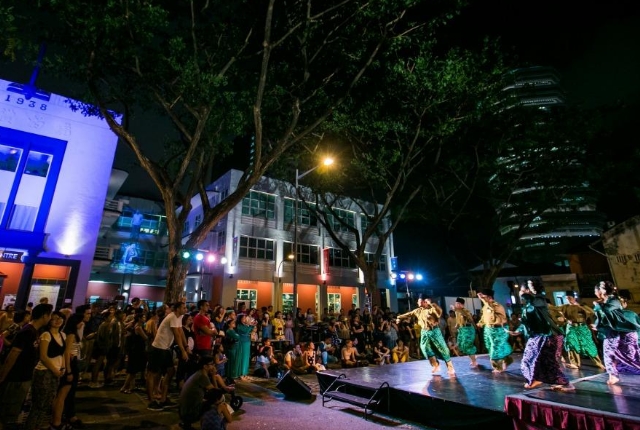 8. Seminyak, Bali
Love the cool and amazing beaches? This glorious place is filled with such beaches you would simply adore! The amazing woo bar, the cool and chilled beach front, he rocking DJ's making everyone dance on their tunes, the streets with wine and drink shops, he glamorously dresses ladies and men would simply get you in the party mood right there!
9. Vang Veing, Laos
This amazing village in Laotian valley is such a terrible night out hub during nights. Amazing wooden houses on the banks of the beaches, the fine settlement of bonfires, music, drinks and much more would simply steal your heart! This is one of the most happening places for night out we can discover!