Thailand is one of the most populous countries in the world, so it's no surprise that Bangkok, its capital, is also one of the most inhabited cities in the world and beyond. In cities like these, sometimes it's difficult to find family-friendly activities or even kid-related spaces. Not that there are no children in the city, but tourism in big cities like Bangkok always revolves around nightlife and cultural activities for adults.
But activities and kid-related fun stuff are all over Bangkok – it's a matter of looking a little, and it also includes kids in tours and gigs that you think they will like. We assure you: The outcome might surprise you, and your children will have a lot to say about it. The secret is to select things that are fun, popular, and easy to visit. Most kids like social activities and can get bored or annoyed with long traveling.
So, the aim of this piece is to show you what to do in Bangkok with all the family, so you don't have to worry about it. Just grab your kids and keep reading.
1. Boat Trips on Chao Phraya River
Service Hours: From 5:30 to 20:30
Boat trips on rivers and canals are one of the most memorable and photographic experiences in Bangkok. It's a convenient and easy way to experience city sightings, and sometimes it's an acceptable way to get to another tourist spot, as amazing as that sounds. Also, what kid doesn't enjoy riding a boat? Don't dismiss this for the way it sounds or looks from outside. It is worth your time and it's also interesting to appreciate how locals have embraced this kind of transportation.
2. Take a Thai Cooking Class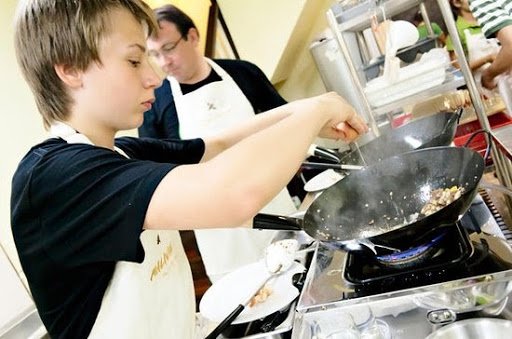 Prices: Around USD 40 per/person
Ages: Six and up
Languages: English
We know, maybe your kid is a picky eater, most of the kids are. But one of the best ways to get them to eat something is to let them prepare it themselves. That could be great and fun because one of the must-do things to do in Bangkok is to try the local food, so you won't want your kids to miss something, right?
There are a lot of options regarding taking a cooking class, and most of them take only three or four hours where you will prepare two or three traditional dishes that you will find later are also popular street food, so it's a complete experience for all the family. We highly recommend taking the class on Khao San Road, which is another great place to visit.
3. Sea Life Bangkok Ocean World
Prices: From USD 22 per/person (regular tours and visit) / From USD and up
Ages: All ages regular tours and visit / 13 years and up for VIP packages.
Languages: English, Chinese, and Thai.
Sea Life Bangkok is a great place for kids, even if they have visited Aquariums in the past. They possess a lot of Aquarium zones and other habitats, like a rainforest and iced playgrounds where you can see penguins doing a lot of gimmicks. In a world when having captive animals is not as well-received as in the past, at Sea Life Bangkok take it as a big goal to preserve the environment and animal health, so you can be sure that by choosing them you aren't supporting an unsustainable organization. We highly recommend considering the VIP Packages, where you will find incredible experiences like "walking in the ocean" or swimming near sharks, to name a few. Just read carefully what preparation you will need to make ahead of time.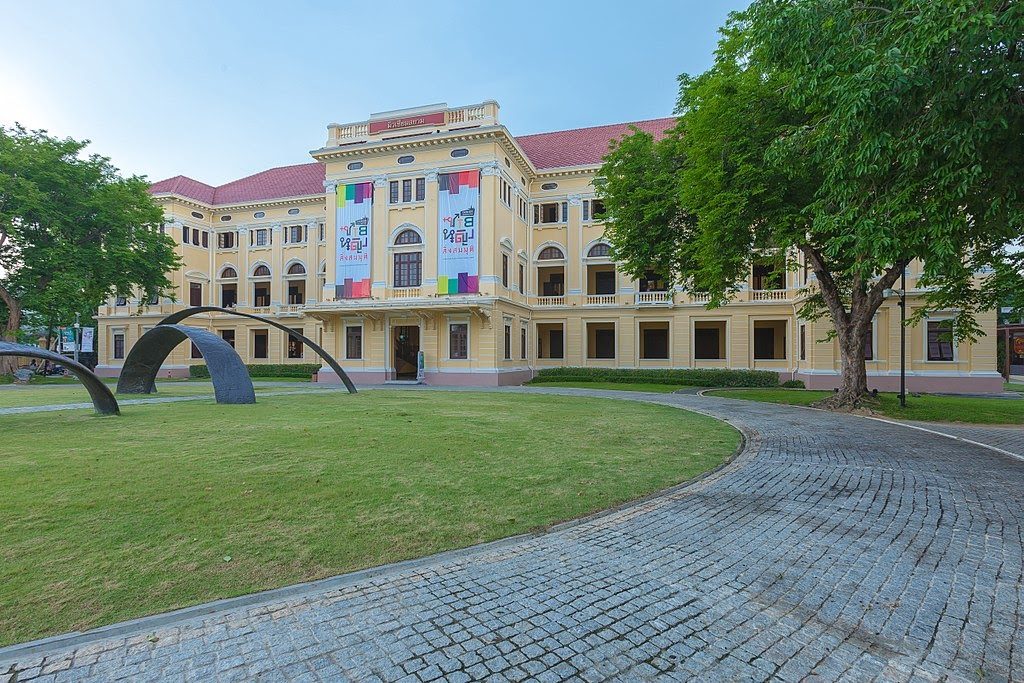 Booking: N/A. Opens from 10am to 6pm, except on Mondays.
Prices: Around USD 4 per/person!
Ages: All ages, but is better from 10 years old and up.
Languages: English, Chinese, and Thai.
We know museums aren't preferred activities for kids, but the Museum of Siam (Thailand) is worth a try. What makes this museum different for others is here you wouldn't find a selection of historic artifacts and dusty stuff. The aim is to showcase Thailand's history using a lot of high-end technology and get visitors to interact with it. So, it is definitely a modern take on the museum experience and very interesting for kids and families because it offers a lot more than walking and seeing.
Booking: N/A. Opens from 10 am to 9 pm.
Prices: N/A
Ages: All ages, but preferably 13 years old and up.
Languages: Most of the sellers talk Thai and English.
Pantip Plaza is a busy, busy, busy mall. But it is arguably one of the best electronic markets in Bangkok. However, it is important to approach this experience carefully. While initially it might seem that sellers are trying to scam you, the reality is that you can bargain and ask for legit technologies or cheap alternatives. It's not uncommon to ask for deals or negotiate with the seller when you offer to buy something. Of course, this is an experience for families and kids interested in buying technologies.
Prices: N/A
Ages: All ages
One of the most famous streets in Bangkok and perhaps Asia overall. The family appropriate or adult experience will depend on what time you visit. The best thing to do here is eating, seeing people from all around the world, shopping and taking pictures. Because it is a major tourist spot here you will find a lot of tours and booking opportunities.
7. Malls: MBK - Center and Siam Paragon
Booking: N/A. Opens from 10 am to 9 pm.
Prices: N/A
Ages: All ages, but preferably 13 years old and up.
Languages: Most of the sellers talk in Thai and English.
MBK Center has everything that a big mall can offer and more. They claim to be one of the best tourist destinations in Bangkok and not without reason. The list of things to do inside is endless and goes from the availability of souvenirs from all the regions of Thailand, the possibility of trying a lot of traditional Thai desserts and the famous "Mon Nomsod" (a milkshake), to shop "till you drop", literally.
Lumpini Park is a popular spot for locals and tourists. Founded in the '20s is the largest green park in Bangkok and offers perhaps a necessary relaxation moment between a tour and prior to shopping craze. Besides being your regular park with benches and water fountains, there is some fun stuff that can be done here, like paddle boat or taking a quick outdoor gym class.
Prices: Around USD 40 per/person, depends on the seat selection
Ages: 10 and up
Languages: English and Thai
Siam Niramit is one of the most famous shows for a tourist in Bangkok and a great way to immerse in the culture with a full experience. They divide it into three parts, with the first two being optional. First, they serve traditional Thai food carefully thought out for foreigners, so you won't find anything spicy here, ideal for kids. Then, at the theater courtyard, they host several activities to engage with and are ideal for taking photos in traditional settings. Kids will enjoy it a lot. Finally, the show is presented in English and Thai with 80 minutes of non-stop performances and great special effects. Time will fly watching this.
Booking (But you can also buy tickets at the main gate)
Prices: Around USD 36 per/person. Some shows are priced separately.
Ages: 8 and up
Languages: English and Thai
No travel with family would be complete without visiting the local Theme Park. Out of the several options in Bangkok, Dream World is the best and the safest, just because it has the best attractions and also offers dedicated spaces for photos inspired in traditional Thailand's landmarks and several shows. There is a lot to do and see here, so we recommend arriving early and have nothing else in your plan.
Want to be added to this list?
Click here
to bring up our submission form. We will be in touch shortly with feedback.