The culture of Indonesia is well reflected in its culinary heritage. Some of the traditional dishes of the most beautiful and wonderful Indonesian archipelago are popular around the world and will make you drool by the names, if you have tasted those just once. Here is a list of five all-time favorite and extremely popular traditional foods and drinks from the country that you should never miss a chance to try.
Traditional Food and Drinks of Indonesia
1.Nasi Goreng
Nasi goring is nothing but traditional Indonesian fried rice that is considered the national dish of the country. The stir fired rice flavored with spices is served with fried egg, veggies, chili sauce and kerupuk. Even slated dried fish, chicken or any meat goes well with the dish. It is one of the most favorite Indonesian dishes that everyone who visited Indonesia would have tried.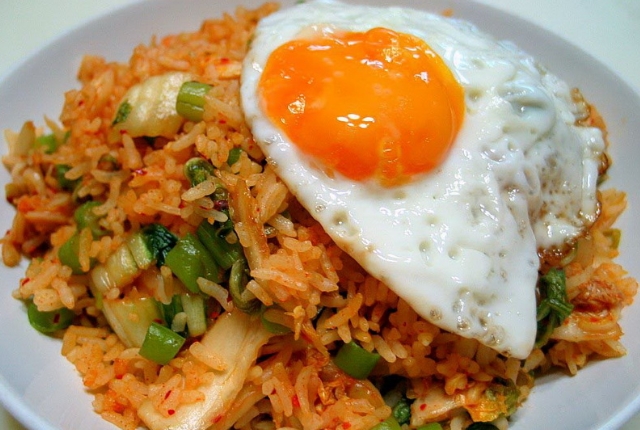 2. Bakso
Bakso is Indonesian meat balls made from beef. The term is used to represent single meat balls or the meatballs soup, which is found everywhere in Indonesia and no wonder why it is called the national street food of the country. The savory soup is served with chicken broth, yellow noodles, fried shallots, celery, sambal (hot sauce) and of course the special meatballs.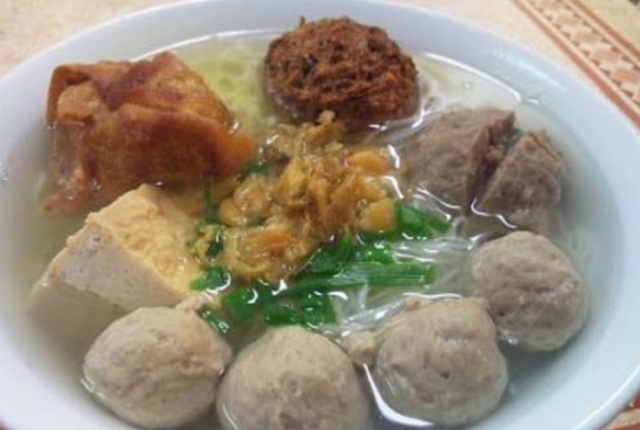 3. Satay
Satay or sate is again another celebrated, scrumptious street food found in almost all parts of Indonesia. The dish is made from meat slices or chunks (be it chicken, lamb, fish beef, pork, etc). The meat is grilled over charcoal fire outdoors and served with lip-smacking spicy seasoning of various varieties. The way the vendors blow the hot meat smoke using hand-fan and the delicious flavors of the seasonings used attract customers.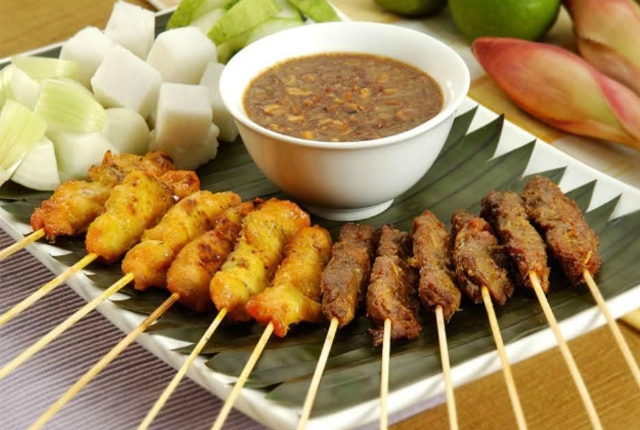 4. Bir pletok
Bir pletok is an alcohol-free traditional drink that has a long and rich history in Indonesia. Though its name indicates beer, this drink is completely non-alcoholic something different from the normal beer. The unique ingredients such as ginger, cinnamon, cardamom, sugar, lemongrass and other natural ingredients are good for body and mind.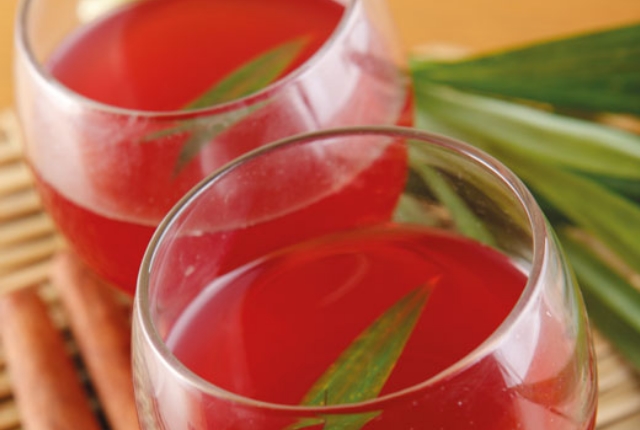 5. Gado Gado
Gado-gado means potpourri or medley, which refers to the different ingredients used to prepare it. This popular salad is a combination of cooked, blanched, boiled or raw vegetables served with thin noodles, rice, hard-boiled eggs, fried tempeh or tofu. An aromatic and incredible peanut dressing ties all together. This mega salad dish has its roots in Sundanese cuisine. However, it has now become a popular street food.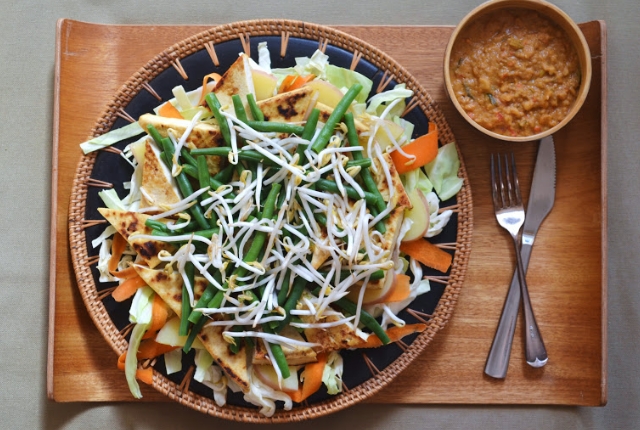 6. Bajigur
Bajigur is the most popular traditional hot drink in Indonesia and sometimes it is served with ice cubes too. Basically, the drink is made using palm sugar, ginger, coconut milk and flavored with vanilla beans. When served with boiled sweet potatoes or peanuts, bajigur makes the most comforting drink during cold weather and rainy days.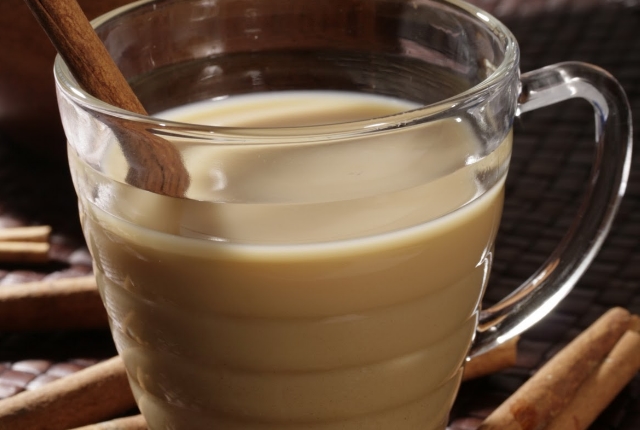 7. Wedang Serbat
This traditional Javanese drink is made using ginger and brown sugar. This healthy beverage is served when the weather is cold. The basic ingredients in the juice are believed to cure nausea, and increase stamina. This drink is found easily in food stalls that serve traditional drinks.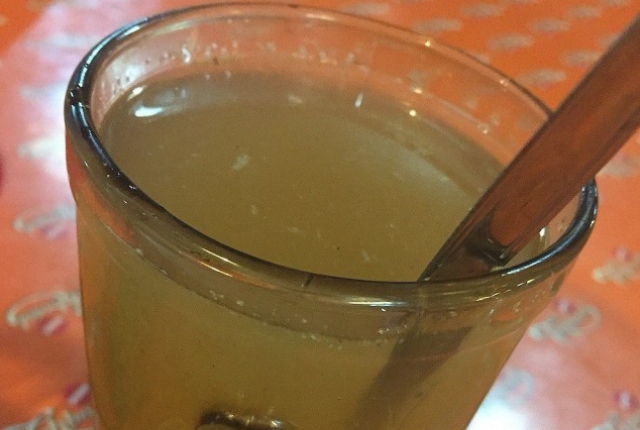 8. Teh Talua
This traditional beverage is from West Sumatra. The tea is unique as egg yolk is used in its preparation. Duck egg or chicken egg is usually used to prepare this tea. Besides egg, calamondin and sugar are the other ingredients used to make this tea.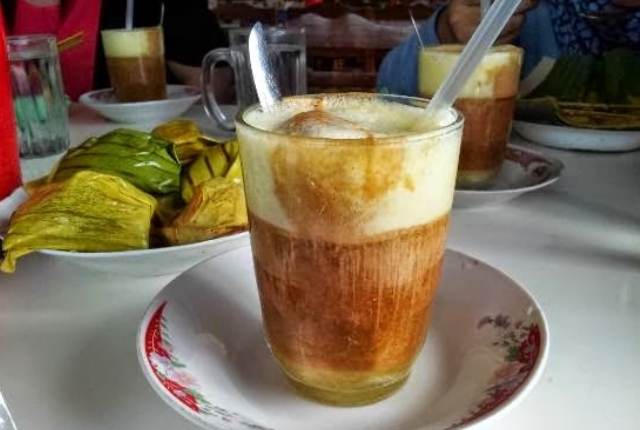 9. Brem Wine
This traditional fermented beverage is made from rice and is a popular drink in Nusa Tenggara and Bali.  The wine can be red or white depending on the proportions of black and white glutinous rice used in its production. The liquid is semi-sweet or very sweet and the alcohol content varies from 5% to 14%. Brem is offered to Buto Kala in temple ceremonies to evoke harmony.