Portugal is one of the oldest and the most beautiful nations in Europe. The country is not only known for its rich cultural heritage and picturesque views, but also for a wide variety of culinary delights it offers. If you have plans to visit the country this holiday, Here Are Five Top Tasting Portuguese Food And Drinks You Should Never Miss:
Food And Drinks Of Portugal
1. Bacalhau a bras
The national obsession, bacalhau or cod fish dish is a traditional Portuguese favorite consumed during Christmas season, typically on Christmas Eve. Though there are many variations to the dish, the most common recipe is the combination of sautéed onions and cod fish with egg, parsley, fried potatoes, and some olives.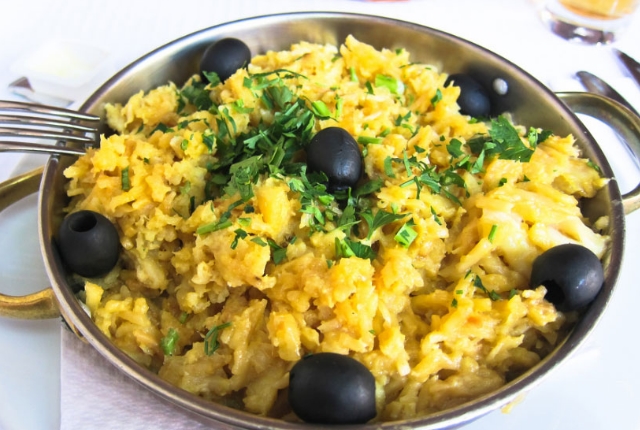 2. Caldeirada de peixe
Caldeirada de peixe is a popular Portuguese fish stew that is made using a variety of fishes, potatoes, shellfish, tomatoes and herbs. It is a one pot wonder that is highly nutritious and yummy. When you have a long day, this dish makes the perfect, wholesome and satisfying dinner to end the day and sleep peacefully.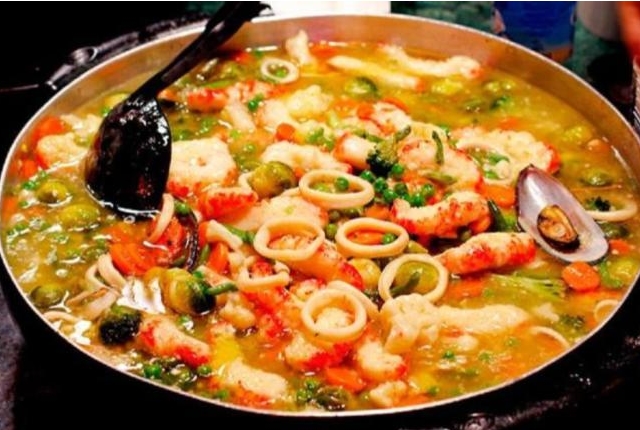 3. Pastéis de nata
The Portuguese egg-custard tart is common in every part of the country and is a very scrumptious dessert that even a non-Portuguese cannot stop with just one bite. Though it might not look appealing to the eyes, it is one of the delectable Portuguese desserts that taste absolutely heavenly.
Ginjinha
The sweet liquor prepared using sour cherries is a traditional Portuguese drink, which has been consumed for more than 200 years in the country and is still the favorite drink of the natives. It is available in every cafe and bar in the country and normally served in shots and in chocolate cups in Obidos festivals.
Port
The very much local drink, port is a mixture of wine with strong alcohol, which was initially made for long voyages by Portuguese. Later, after the British invasion, port became one of the most exported drinks for its refined taste. Even today, the sweet, strong alcoholic drink is quite popular during parties and dinner, but be careful not to overdo the drink because it is strongly alcoholic.
Alheira de Mirandela
This is a traditional smoked Portuguese sausage. The main ingredient of this dish is pork meat, poultry, olive oil and lard. It is seasoned with garlic, salt and sweet or spicy paprika, which creates a mouthwatering, garlicky, Smokey and earthy aroma.
Vinho Verde
This is one of the summer favorites, which is relished chilled on warm days. Although it is known as Green Wine, Vinho Verde is found in two different varieties that is White and Red. If you are hosting a barbecue party during the summer months then Vinho Verde is a must.
Francesinha
This traditional dish was invented in the Portugal by Daniel da Silva in the 1960's. This dish is quite popular in the city of Porto. It is made with fresh sausage, cold meats, beef steak and ham. It is covered with cheese and garnished with a sauce prepared using chili, tomato and beer. It is generally served with chips and fried egg on top.
Bolo Do Caco
These muffin-like breads are made using sweet potato. They are traditionally made on a stone slab or tile over a wood fire. Bolo do Caco is served with unsalted butter, carne viha d'alhos or garlic butter. It is typically taken with Madeiran foods such as milho frito, meat skewers, and octopus.
Arroz De Pato
Duck rice or Arroz De Pato is a classic Portuguese Dish. The flavors of the rice are amazingly rich. The rice is cooked in a pot with a few savory ingredients like shredded duck, Chorizo, carrot and cheese. It is traditionally garnished with sliced smoked sausages.