Though the island of Corsica is a French territory but it is relatively free from strong French administrative bindings that inland French territories or provinces have to go through. Corsica being an island of Italian peninsula and closeness to the country has much Italian influence in its history and culture like French. In this way this island has a colorful historic past. Corsica was independent before it came under the occupation of France in 1769. Famous Napoleon Bonaparte was the son of this island. Besides with terrific natural beauty it is some kind of a heaven to nature loving visitors. In a word Corsica is place which can satisfy tourists of varied tastes.
Here Are 5 Must Visit Attractions Of Corsica:
1. The Birthplace Of Napoleon, Ajaccio
It is undeniable that Napoleon Bonaparte has made Corsica famous to the world. Napoleon was born in his ancestral home in Ajaccio, Corsica. He stayed here for first nine years of his life in this house. This house once came under British occupation.
Later when British left Corsica the family of Napoleon again possessed it and renovated it.
It was given to French govt in 1967. The house now houses a museum with articles and objects connected with the family and the emperor. The museum  has Napoleon's hair in a glass case.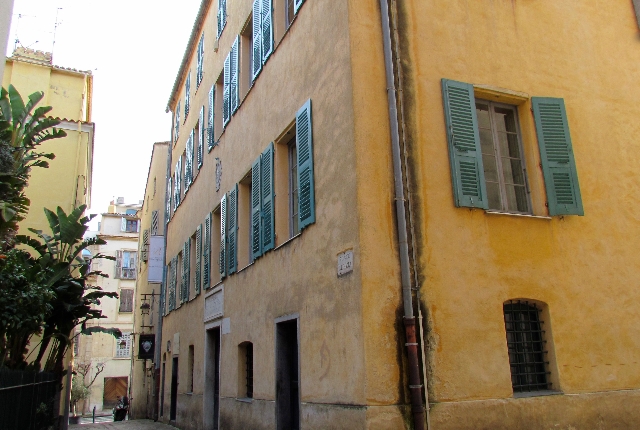 2. The Ancient Site Of Filitosa
Filitosa is a place in Corsica near Ajaccio which has one of the most ancient sites of this Island. The site has a series of 12 menhir like stones standing. The curious thing is that there are some face like sculptures carved on these menhirs. Experts or historians say that these were works of local inhabitants of almost 7000 years ago. Tourists who like to view old historic attraction of a place should not miss this site. There is a museum too for visitors.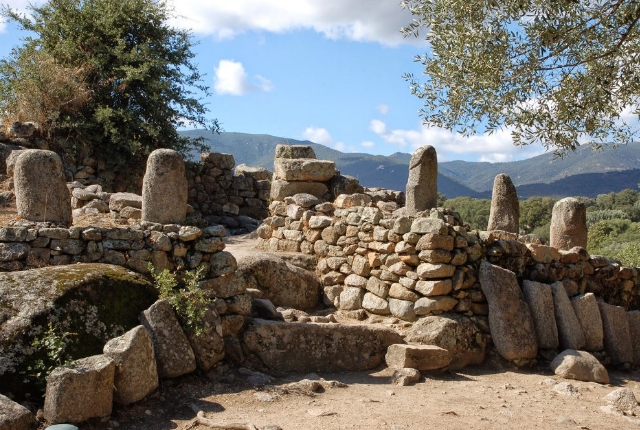 3. The Gulf Of Porto
It is also told that Corsica is a place which a natural beauty loving tourist should fall in love with. Situated on Mediterranean it has amazing blue sea and sea shore related features.
One of such places is Gulf of Porto near town of Porto which has granite structures that rise 300 feet from the sea.
If a tourist wants then he or she can enjoy the beauty of sea up close  from a riding kayak here also. A UNESCO  natural world heritage site of Corsica.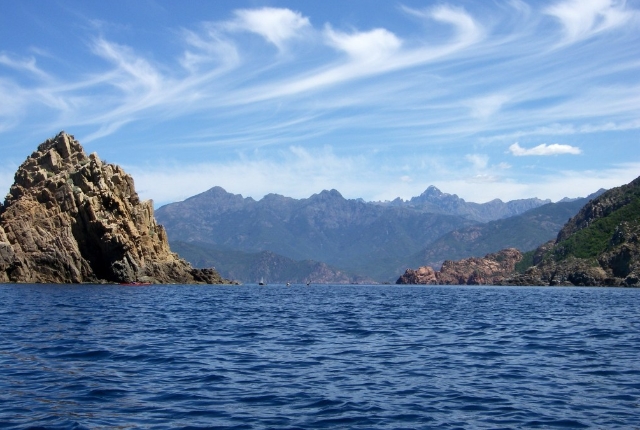 4. The Roman Ruins Of Aleria
It is also told that being close to Italy Corsica has Italian influence in its culture and history. In this regard in Aleria near Porto ruins of a Roman settlement can be seen.
Here tourists can see remains of Roman residence, plinths, burial chambers or necropolis etc.
Besides this Aleria also has remains of a medieval castle which belong to the medieval rulers of Corsica. Apart from these articles of Greek and Etruscan culture also have been discovered here. Historians say that Aleria is one of the most ancient places of Corsica that can be dated back to 8000 years ago.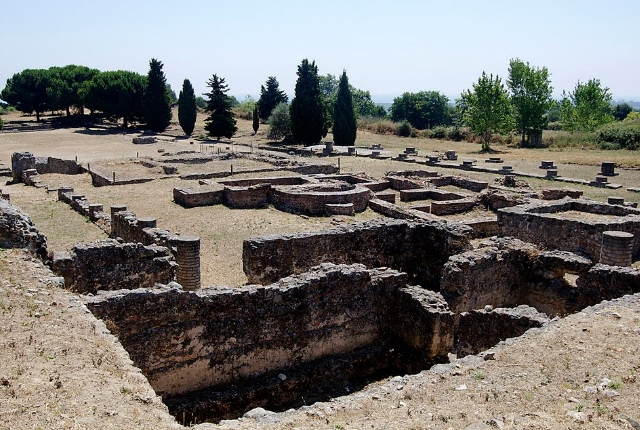 5. The Port City Of Bastia
Bastia is the former capital of Corsica. This picturesque port city was established in 14th century by local Genoese rulers. Later Napoleon shifted the capital in Ajaccio.
Now tourists can have a taste of old Corsica while roaming the narrow streets of this town.
Besides there are many medieval churches in the city with interesting architectures to see. You can view statue of Napoleon in the city also. The port area, local fishing community will surely provide the joy and relaxation you need.