Romans had conquered almost every major countries around the empire and established major Roman settlements there. France is a country that was conquered by the Romans before the birth of Jesus Christ. There were several sprawling and prosperous Roman cities in different parts of France. Some of these cities have Roman era relics even today. Vienne a city on the bank of Rhone river in eastern France  has several Roman era monuments that a history loving tourist can visit. Vienne after Roman time played important role in spread of Christianity in that region of France. Here is a list of must visit sited or places in Vienne.
5 Must Visit Sites Of Vienne, France
1. Museum Of Fine Arts And Archeology:
This mueum of fine arts and archeology is not among world's greatest museums but it can provide you with enough information on Roman as well as medieval era Vienne. For a regional museum it has sufficient articles and objects of Roman time that include sculptures, arts, weapons etc. There are fine arts objects from medieval Vienne too. These include some great paintings from medieval and early modern era. There are enough Roman sites to see in Vienne but  if you want to gather historic information on the town as a whole this place is recommended in first place.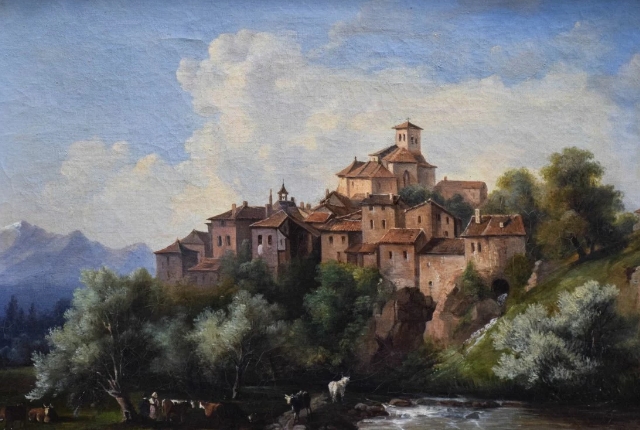 2. Temple of Augustus and Livia:
The temple of Augustus and Livia is the prime attraction of Vienne. This spectacular historic monument is a perfect example of classical Roman architecture and can be included in the same category of the temple in Nimes of France. Though it is said that this temple was built in 1st century AD but some say the construction can be dated back to 20 BC or so. In medieval time it used to be a church. Then major restoration work on this temple started in 19th century.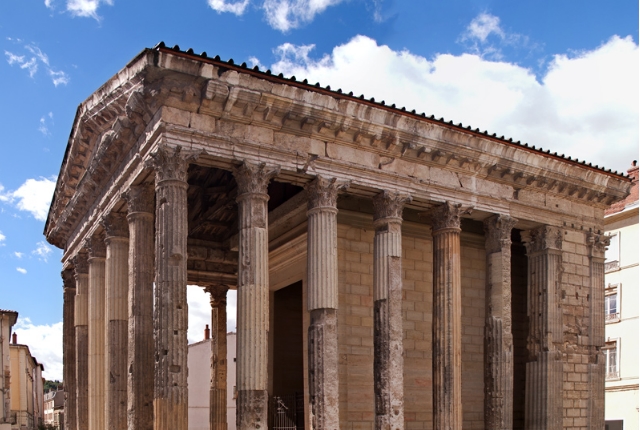 3. Roman Theater:
If a place or sturucture that has an age of nearly 2000years still works almost fine then it can be called a somewhat miracle. One of such structures is this Roman theater of Vienne. This theater a place for performing arts was built in 40 AD. Historians say that it had a capacity of nearly 13 000 people at that time. The theater had several rows or tiers too. As said earlier this site still works fine as a place for performing music and other arts. The crowd capacity has shrunk a little bit. The number ranges to 8000.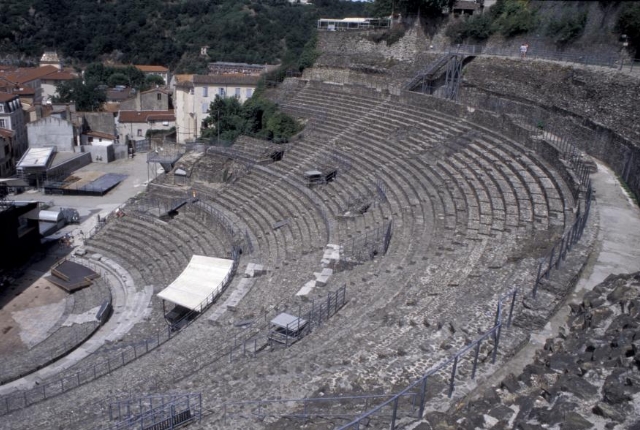 4. Vienne Pyramid:
Though it is called the Pyramid of Vienne but do not confuse it with the pyramids of Egypt. This is a Roman structure of 1st century AD. Historians say that it was located in the middle of a Roman amphitheater around which chariot races used to take place. This architecture looks like a modern obelisk. It is 20 meters high and was discovered in mid 19th century. It is located in Fermand Point Boulevard of Vienne.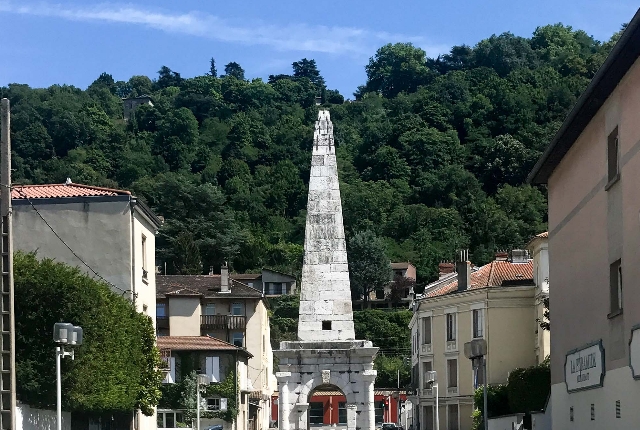 5. Cathedral Of Vienne:
After witnessing wonders of ancient Rome in Vienne you can tour monuments of medieval vienne too. Most of these are in forms of cathedrals and churches. Of those this cathedral known as Cathedral of Vienne or cathedral of St.Maurice is a must visit. This 12th century church is a fine example of Gothic and Roman style architecture. This church is huge. Historians say that it suffered some devastation during French War of Religion. The specialty of the cathedral is some great sculptures around it. These include angels, holy figures like saints, virgin and incidents from Bible.