There are many reasons of why Scotland should be on priority in your wish list. Its 6200 mile coastline makes it the favourite place for sea lovers. There are over 790 islands there, divided in 4 groups. If you like sightseeing, they are a home to beautiful castles like Ireland and England are. For party people there is bustling nightlife in Edinburgh and Glasgow. Scotland is also worldwide known for its whisky. If you are planning your next trip to Scotland you should definitely have a look at the below mentioned luxury hotels to make your trip even more memorable:
1. Glencoe House
Glencoe House is situated in the famous Glencoe House in the Highlands of Scotland. You can enjoy the most elegant accommodation in their 10 acres of gardens in Highland. There are a number of suites available ranging from 80 sqm to 148 sqm.
All amenities from fully stocked kitchen, TV, bathrooms with hot tubs are available in the rooms.
Dining in the Glencoe can be a wonderful experience as you get your meals at your private dining table with a breathtaking sea view. You can also organize your business meetings, birthdays and weddings there.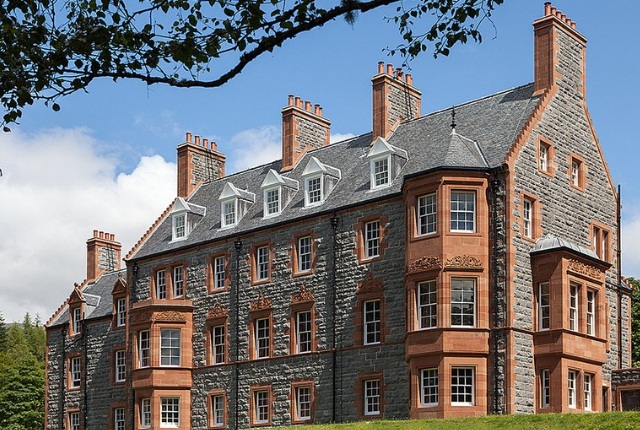 2. Prestonfield
It is amazing how only 10 minutes away from the bustling life of Edinburgh's city centre this luxury hotel provides the privacy and seclusion in the finest historic building of Scotland. Their rooms have antique furniture, comfortable seating area, and a collection of antiques.
You can enjoy expansive views of Prestonfield's gardens, or Arthur's Seat or a golf course from their suites.
Their rooms have a sensuous and romantic touch to them making it a perfect honeymoon hotel. Their Rhubarb restaurant is the best place for a romantic champagne dinner. They have separate suites and arrangements for small and large weddings.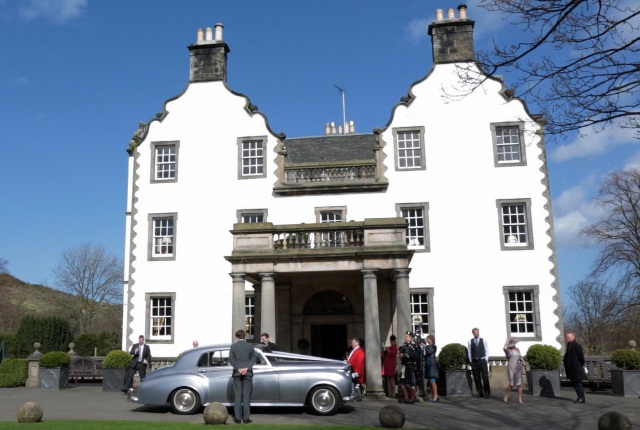 3. Cromlix
It is situated on 34 acres of woodlands and gardens this hotel offers decadent style of living. All their bedrooms and suites are unique and have a different design. There are splendid views of countryside, tennis courts, and manicured grounds from their rooms.
There are 32 inch TV, DVD, and I-pod docking stations in each room.
If you do not want to have dinner in dining room there are several luxurious spots for a more intimate and private dining. Chez Roux Restaurant offers diners a ringside view of the chefs working in open kitchens. They also have a Chapel attached for marriage ceremonies.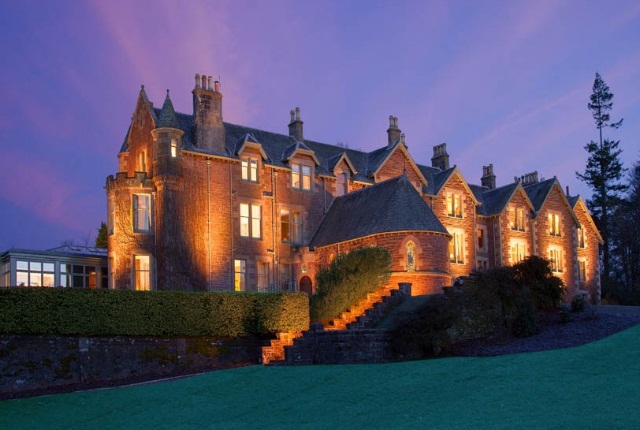 4. Gleneagles
Gleneagles is one of the leading hotels of Scotland. They have Estate room, Sovereign room, Classic room, Whisky Suite, and many other options. You can choose between traditional and modern furniture rooms.
If you are planning a family trip there Gleneagles is the perfect choice for a family break.
They have everything from mountain biking, off road driving, and golf courts. You can enjoy a classical fine dining and silver service or their American Bar or the Century Bar for local food and drink. Everything from spa and salon to health club is arranged there for your well being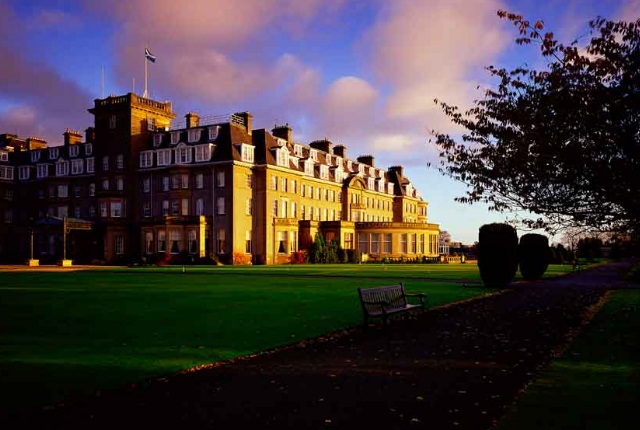 5. The Balmoral Hotel
Situated in the heart of Edinburgh it is a prime location to explore historical and cultural sites of the city starting from Edinburgh castle to Scottish National Portrait Gallery. They have Classic room, Deluxe room, Grand Suite, Glamis Suite, and many other options.
Each of these rooms is a mix of tradition and modernity with magnificent views.
Their award winning facilities and dedicated event planner makes it a great place for organizing events and conferences. Their Palm Court, The Balmoral Bar, The Gallery, Hadrian's are efficient in satisfying every appetite.