Georgia, the elegance of eastern Europe, had been an unsung country with under-explored destinations, foods and vines as well as the Georgian Caucasus mountains. This country lies between the Caucasus mountains and the black sea.
Also, we can't go further without mentioning their hospitality behavior towards tourists. When it comes to their food tradition, you would only see small-sized foods in Georgia because that is more convenient to share with others. This implies the greatness of Georgian culture with a sharing mentality. Probably, this is one of the best European countries to explore- with the least crime rates. The most interesting thing is that Georgian foods are much cheaper as they can be. Once a traveler said -" there are no luxurious or budget foods in Georgia, only things that everyone can afford." Even though he was kidding, these words mean a lot. You wouldn't leave a Georgian restaurant with a half-filled tummy.
They are much 'obsessed' to cheese and walnut. They use walnuts in every possible dish they make.
This country has its own voice even when discussing vines. It is said to be the birthplace of vines. Their grapevines are world-famous.
Besides the serenity, I would say these are the major aspects that incite tourists to book their tickets to Georgia.
Some of the must-try Georgian dishes are here, take a glance.
Khinkali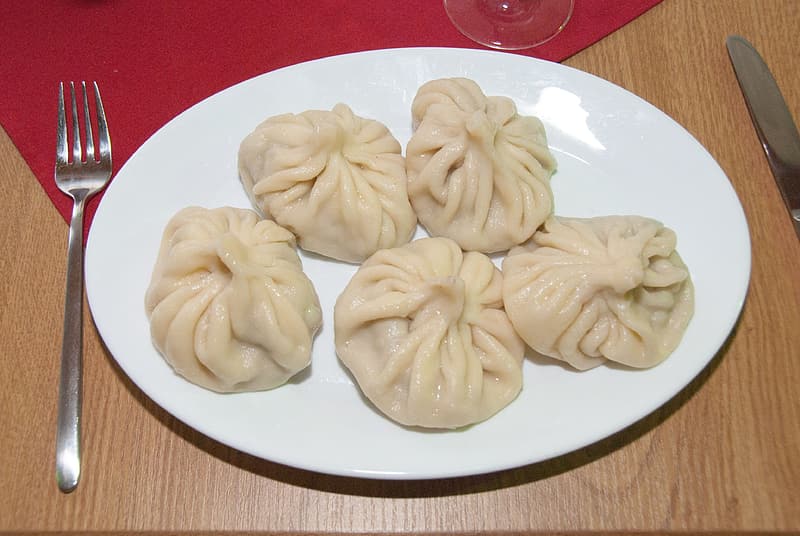 Khinkali is the Georgian version of momos. These dumplings mostly come with stuffed meat or mushrooms. The smoothness of the dough and along with the juiciness oozing from inside makes this dish everyone's favorite. Above all, it's cheap.
According to Georgians, there is an eating protocol for having khinkali even for holding it and chewing it. One should be delicate while holding or lifting up these dumplings from a plate in front. Hold if on the nod or the little stem-like portion, and every bite should be keen without dropping a single shred of it. In fact, it is more like slurping than biting when you approach khinkali. In following this way, you will never miss the oozing broth and the pleasure of having it in anyways.

Khachapuri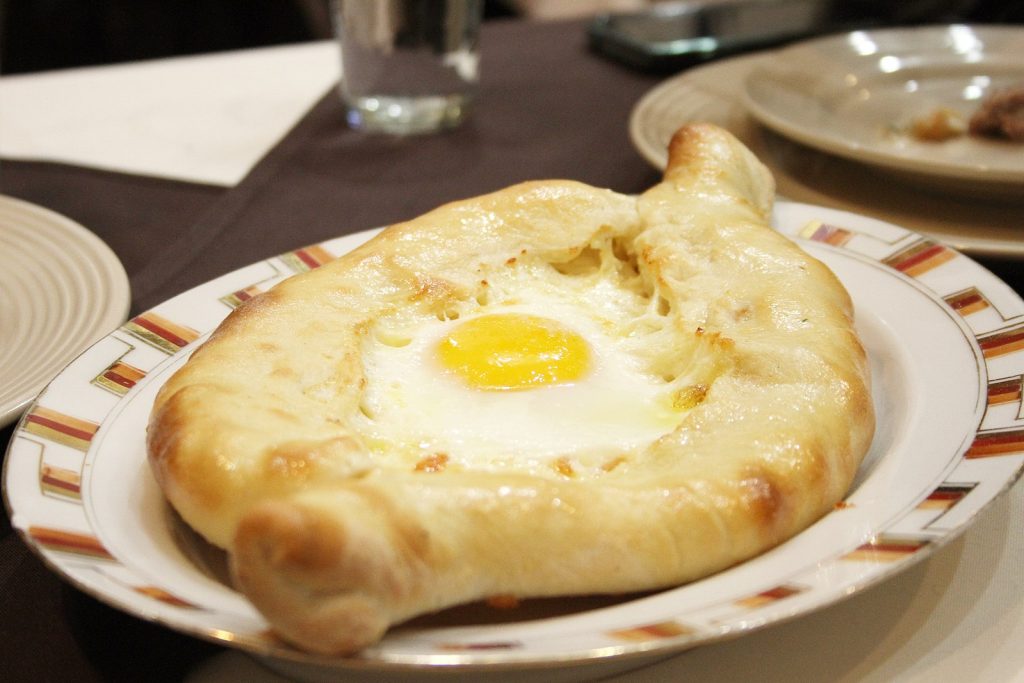 Known as the Georgian pizza. Khachapuri will be there in the first place if we chart Georgian foods in a column of traditional ones. Also, you can see the real Georgian wonder in three varieties- adjaruli Khachaturian, imeruli khachapuri, and megruli kacha puri.
As its name says, bread and cheese constitute the idea of khachapuri. But it's uniqueness and taste can only be explained in terms of its toppings. However, Khachapuri is being iterated from place-to-place in Georgia with tiny alterations in size and shape. While the adjaruli khachapuri usually comes up with stuffed melted cheese and butter, and an inevitable egg topping.
The megruli khachapuri is kind of 'cheesiness -overloaded.' Not only in toppings, but also in stuffings.
The presence of sacred imeretian cheese in imeruli khachapuri is the reason for its nationwide acceptance.
Borjomi water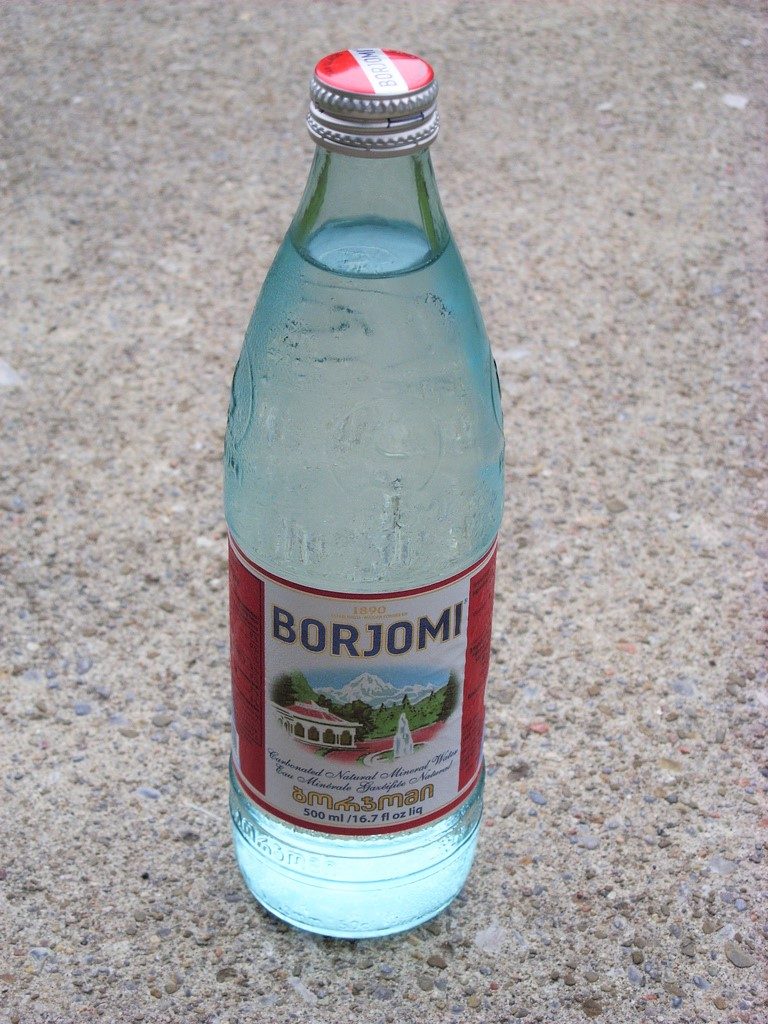 While scribbling these about a country's tradition and cuisines, I know how awkward it is to add some kind of 'water' to the topics. But I must do this as long as I am discussing the Georgian tradition. Because this borjomi mineral water has greater importance in their cult and tradition. Literally, it's a 'mineral' water, originating from the valley basements of borjomi volcanoes, considered as the gift of nature in Georgia. It was scientifically proven that it's pure and contains certain minerals.
In this adulterated world, it is said to be one of the prime checkpoints of all travelers hitting Georgia for getting a glass of Borjomi water to be rejuvenated themselves.
Tkemali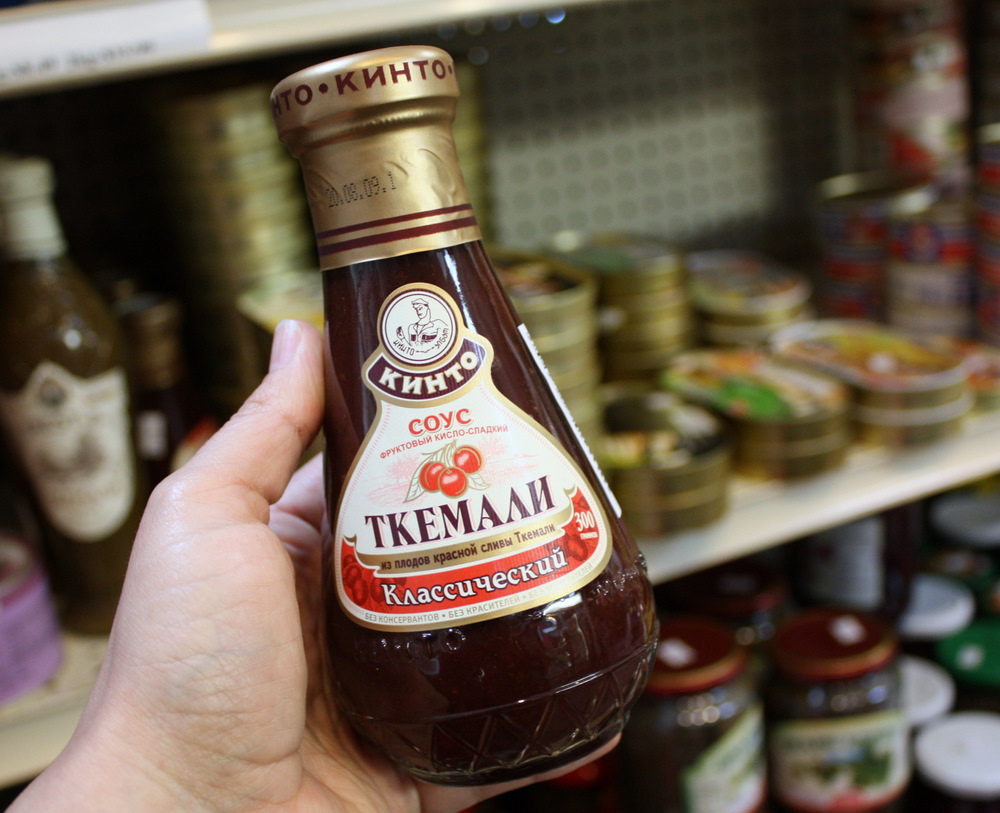 Tkemali is one of the Georgian sauces, part of the tradition, made from sour kinds of plums. People who love tkemali will use it at every meal they have. There are two types of tkemali; green or red (depending on the color of hot pepper in it). It is quite similar to tomato ketchup.
Dolma (Tolma)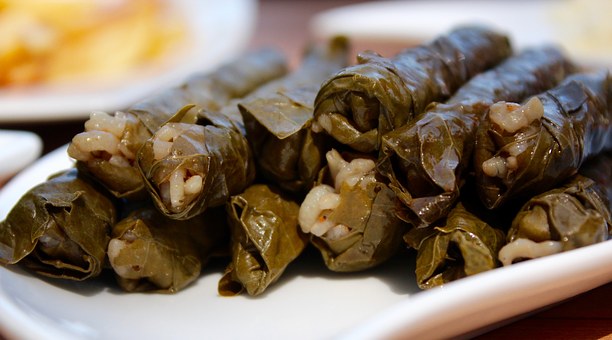 Basically, dolmas are stuffed rolls, with stuffing and wrapping as well. Georgians use herbs for wrapping. Mostly, cabbage leaves or vine leaves. Dolmas with meat are served cold and rice-filled dolmas are served hot. Garlic sauce mixed with yogurt is the better combination.

Eggplants with walnuts
Another stuffed roll from Georgia. Even if they have dolma too, these walnut -stuffed eggplant rolls seem to be the most demanding snack in Georgia. It usually belongs to a party table. This summer-friendly seasonal dish is served cold. This is one of the best choices for vegans in town. It is an appetizer or light starter prior to meals.
Soko ketse
An unavoidable Georgian traditional snack. These crispy snacks are delicious with gooey cheese and fried mushrooms inside. The mushroom is fried and served in a small clay pot, with butter and Georgian sulguni cheese.
Shkmeruli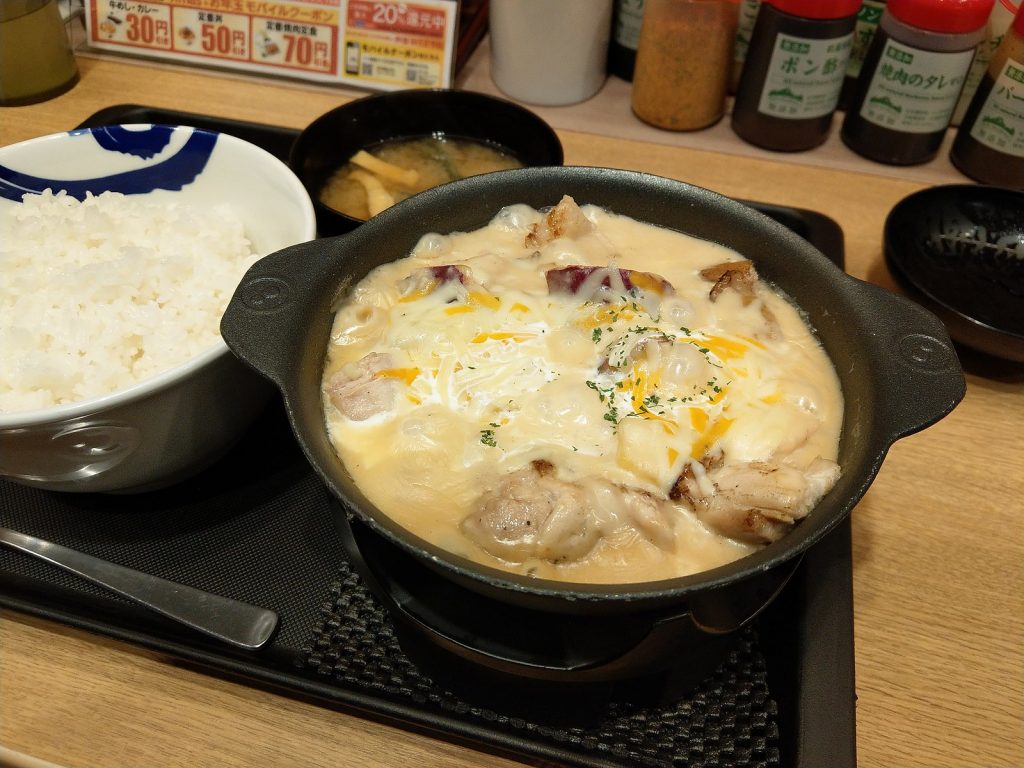 Shkmeruli is here for those who go for something poultry over other meats. It is chicken cooked with milk and garlic, usually served with bread or potatoes. Unlike other Georgian cuisines, Shkmeruli is the one with the least risk of 'getting modified' across the country. So that you will get the chance for experiencing the real and indigenous taste of Shkmeruli no matter if you're in east or west Georgia. The lesser number and availability of ingredients make this dish unique in Georgia. Georgians prefer clay pots while preparing Shkmeruli, which will result in some cherry on top when it comes to the taste. Major and the only ingredients are chicken, garlic, milk, butter, oil, and salt. Fried chicken cooked in a creamy garlic and milk resulting in the formation of this curry with consistency.
Ostri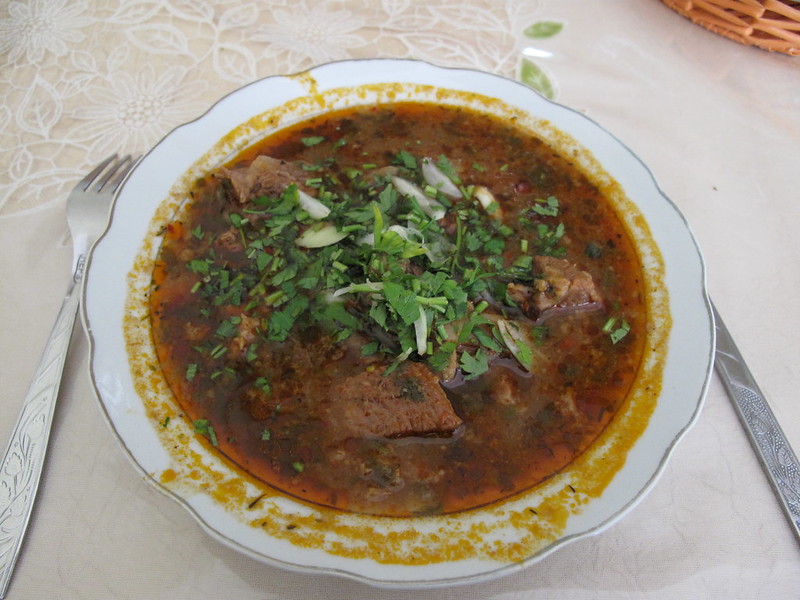 Hey beef lovers, here's what you've been seeking. Georgia will not disappoint you. Ostri is Georgian traditional beef stew. Even though this dish seems more like an Indian, the presence of butter makes it completely Georgian. As of some Indian iterations of beef stew, this also contains pepper, tomato, onion, potato, garlic, and coriander in its components side. The best thing about this stew is beef, which is really tender and seems like melting while hitting the soft palate. Simply, another one to the group of 'spicy' Georgian dishes.