Though covered in perpetual snow still the islands of sub Antarctic or Antarctic region offer great visual attractions and surprises a tourist always want from a place. In this regard the island of South Georgia and South Sandwich which are located at a distance of more than 2000kms from South America have become a favorite tourist destination now a days. These island chain is governed by UK. There are no inhabitants in these island only govt officials of various govt organizations reside here. There is no facility for air travel. For this reason only sea is the route to access these islands. Big ice braking vessels, yachts, cruise ships  bring tourists to Artic region which includes these islands too. Several travel companies with cruise facilities are helping interested tourist to visit this part of world.
Here Are 5 Must Visit Attractions Of South Georgia Islands, UK:
1. The South Georgia Museum, Grytviken
As always advised, you need to start your journey from the local museum if you do not know much about the place you are visiting. In this regard this museum is such a place. It is established in 1991. At that time it only exhibited the whaling activity and heritage of the area. Now it has many other great attractions like natural history of the region, information about Falkland War etc. It is situated in Grytviken of South Georgia.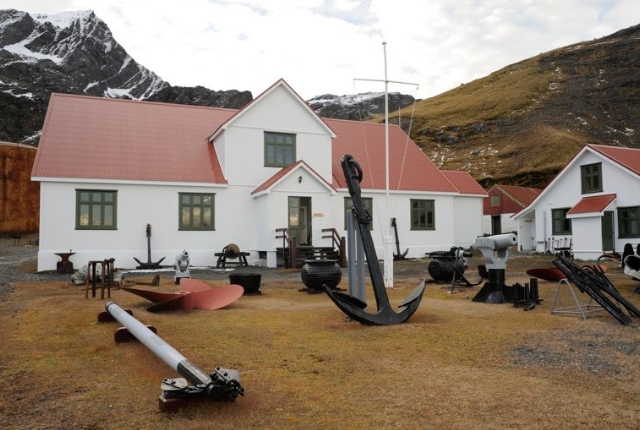 2. Elsehul Harbor
The South Georgia island and its neighboring other small and big islands are famous for its bio diversity. These areas are home of seals, penguin, birds like albatross etc. This Elsehul harbor and its neighboring beach has plenty of such attractions. Here you can see large number of seals, king penguins. It is said that during December and January this area becomes kind of inaccessible for there is so many seals in the beach and nearby sea water.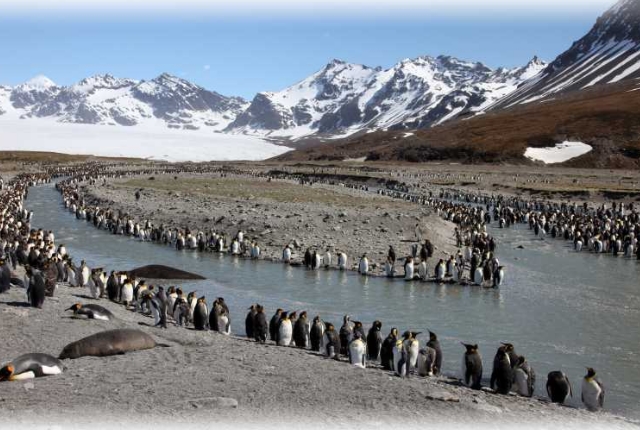 3. Right Whale Bay
This portion is located on northwestern part of South Georgia. It is another favorite tourist destination from which lots of seals and penguins can be seen conveniently. That is why Cruise ships target this Right Whale Bay in the first place.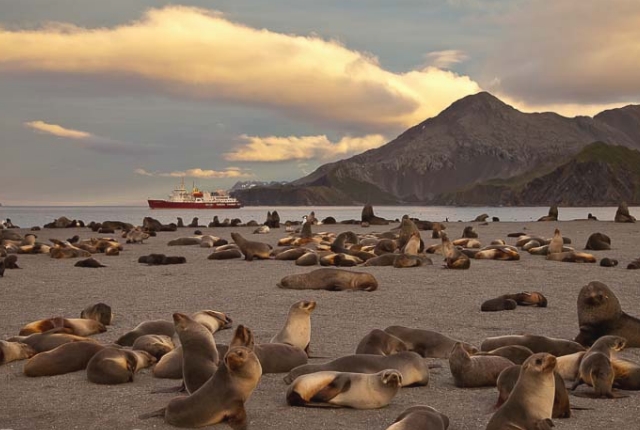 4. Albatross Watching In Prion And Albatross Islands
Besides seal and penguin watching, seeing Albatross the magnificent sea bird is another attraction of South Georgia. There are largest Albatross that can be seen in Albatross Island of South Georgia. But as population of this bird is decreasing day by day setting foot on this island for just travel purpose may be a bit problem. To watch albatross you can visit Prion Island. Though there is restriction also still you can set foot on some specific area of the island to see the birds.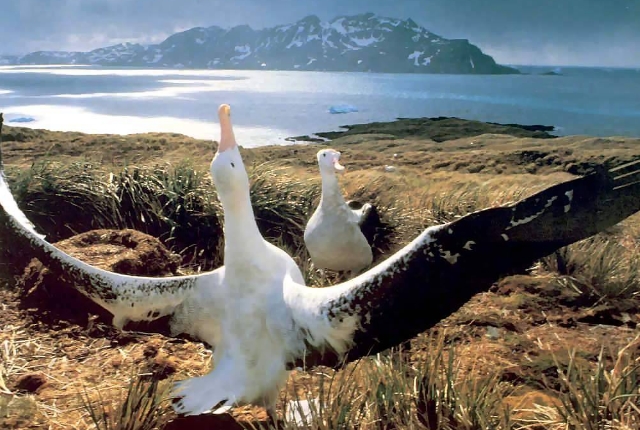 5. Drygalski Fjord, Southeast Of South Georgia
You like to see geographical features capped or covered in snow. You have fascination for glacier too. Then you should not miss this Drygalsky Fjord of this island. This part of South Georgia has terrific beauty that comes from snow. This area has some interesting animal life like Weddell seal which can't be seen anywhere else other than Antarctica.