It won't be wrong to opine that the South American country Bolivia is on a high! Not just literally, the landlocked country which borders countries like Brazil, Paraguay and Argentina has all the geographical, tourism, flora and fauna attributes right at the top. Therefore it comes as no surprise that it has some of the best cities including its capital at the highest altitude. Interestingly, the official capital of Bolivia is Sucre but the government machineries function from La Paz which makes it the highest capital city in the world.
Of late millions of tourists are thronging in Bolivia due to its many eccentricities in cultural and geographical demography attributes. There is an absolute destination galore in Bolivia with different cities like La Paz, Potosi and Sucre giving tourists an unprecedented tourism experience. As a result luxury hotels all around Bolivia are at their toes. If you plan to visit Bolivia anytime, do use
This List Of 7 Best Luxury Hotels In Bolivia That Qualify In Every Luxury Parameters.
1. Casa Grande Hotel (La Paz)
The luxury hotel is one of the best known hotels in La Paz that provides complete package of luxurious rooms, pleasant service and quality food including breakfast.
Just a thirty minutes drive from the El Alto Airport and you check into a hotel built on 10000 ft altitude.
Interior of Casa Grande Hotel is designed on the lines atrium that has excellent bar and recreation facilities. Majority of staff is well versed in English including doormen and bellboys.
 Visit Casa Grande Hotel (La Paz)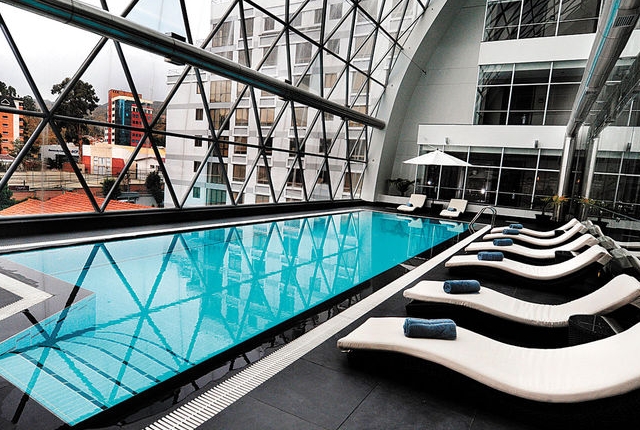 2. Hotel Rosario Lago Titicaca (Copacabana)
This luxury hotel is the place to check in as it is located only a block away from the world's highest navigable lake.
Each of the 28 rooms provides excellent view of the Lake Titicaca.
Some rooms are theme based, Ilama being one of them. Infrastructure and amenities include on-site restaurant, multi level garden patio, free wi-fi and complimentary breakfast. The rather plush luxury hotel also lets you pamper in their well heated, clean and pristine rooms.
Visit Hotel Rosario Lago Titicaca (Copacabana)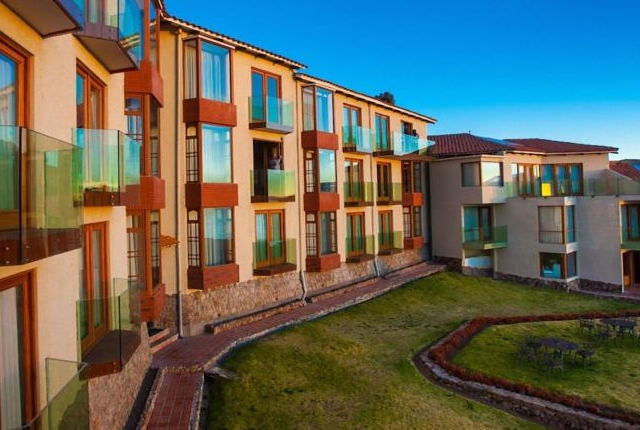 3. Camino Real Hotel (Santa Cruz)
Camino Real Hotel could be the oasis you would be looking for in an extremely busy and noisy country like Bolivia. The hotel is very well located into the Barrio Equipetrol and you can upgrade to a better room in case of unavailability without any reservation tax ado. Not only are the rooms spacious and comfortable, you also fine food and caffeine at their restaurant and café at reasonable price. Location of Camino Real Hotel gives quick access to central Santa Cruz and airport.
Visit Camino Real Hotel (Santa Cruz)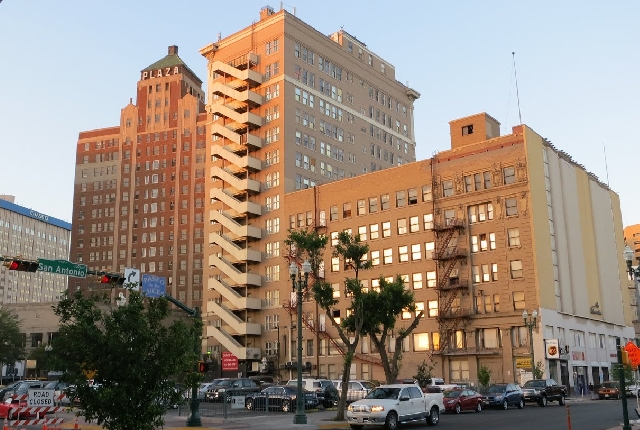 4. Sky Hacienda (Sucre)
Give in to the luxuries of Sky Hacienda after a rather tiring tour of Salt Lake tour. The hotel has all the modern amenities to leave you asking for more. You can enjoy the sunset while pampering yourself in the hotel's pool and Jacuzzi. The hotel gives you best possible views of landscapes and all natural beauties. But you will be most enamored by the sweet couple of June and Ed that play perfect host to all visitors by serving their excellent home food and gourmets.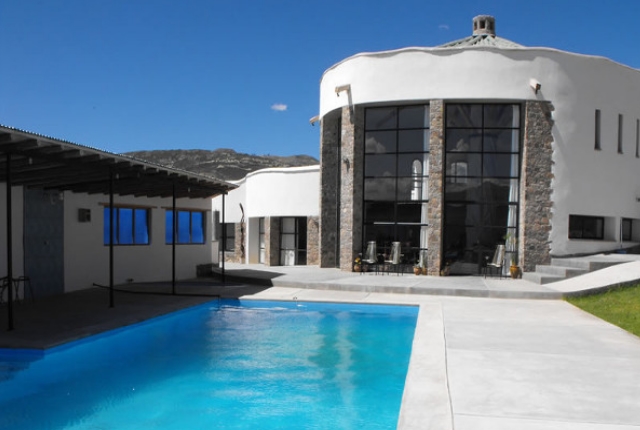 5. Hotel Palacio de Sal (Uyuni)
Unique is what you will utter to describe the hotel's excellent surroundings and décor. Intrestingly, Hotel Palacio de Sal also has a matrimonial room! The beautiful resort-like hotel has a small outdoor terrace upstairs wherein you can capture some snaps. You can rush to the indoor room with heating in case you feel too cold in terrace. Now some real noteworthy feature of the hotel; walls and ceilings of rooms are made of, ahem; salt! And they don't accept credit cards!
Visit Hotel Palacio de Sal (Uyuni)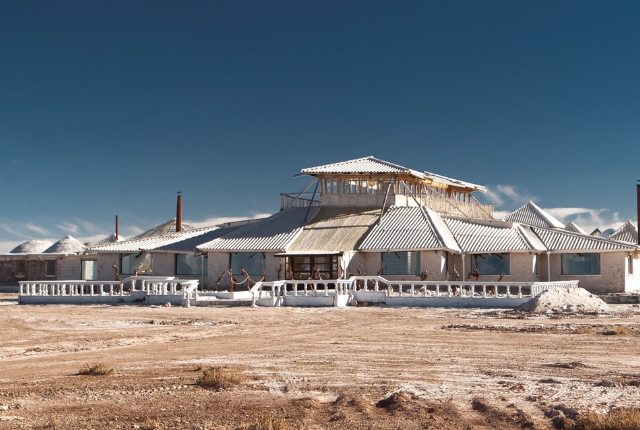 6. Hotel Independencia (Sucre)
The huge rooms and unusual architecture of Hotel Independencia more than makes up for the noisy atmosphere that may or may not be liked by a few.
The posh hotel has brilliant rooms that are provided with wi-fi.
As it is just five minutes away from the main square, you get to explore much of Sucre city. Enjoy good breakfast and few more pleasantries during your stay.
Visit Hotel Independencia (Sucre)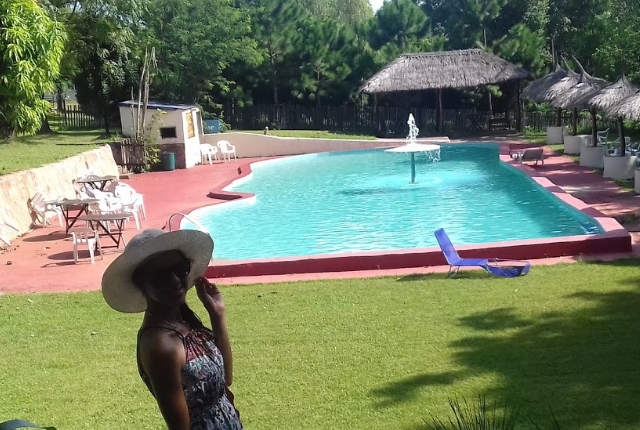 7. El Pueblito Resort (Samaipata)
The quiet and quaint El Pueblito Resort will blow you away with its scenic beauty. Plus you will be amazed by the smooth reservation process.
For amenities you have free breakfast, parking and excellent room service.
The resort itself is nothing less than a tourist attraction in itself as there is a well crafted tiny village of gardens, animals. The little restaurant serves great food and you also get to see. Little touches of flowers on the wall. The experience will undoubtedly be second to none.
Visit El Pueblito Resort (Samaipata)