Argentina is a majestic place blessed with great natural beauty. From forests to glaciers this land is exceptionally beautiful. To complete the perfect trip to Argentina one must stay in hotels that compliment the Argentinean richness and culture.
Below Are 7 Best Hotels In Argentina:
1. Panamericano Hotel And Resort, Buenos Aires
The Panamericano Hotel has a location that cannot be beaten. The rooms are stylish and staff is exceptional. Most rooms offer a fantastic view of the city. There is very relaxing spa, a swimming pool and a fitness centre. One can just go on and on about the location.
The hotel is located near the historic Obelisk and the Teatro Colón Opera House, which is right in the middle of the financial and commercial districts of the city.
The area has some high- end luxury brand shops, upscale restaurants, museums and theatres. The hotel perfectly complements Buenos Aires intellectual flare and European style.
 Visit Panamericano Hotel And Resort, Buenos Aires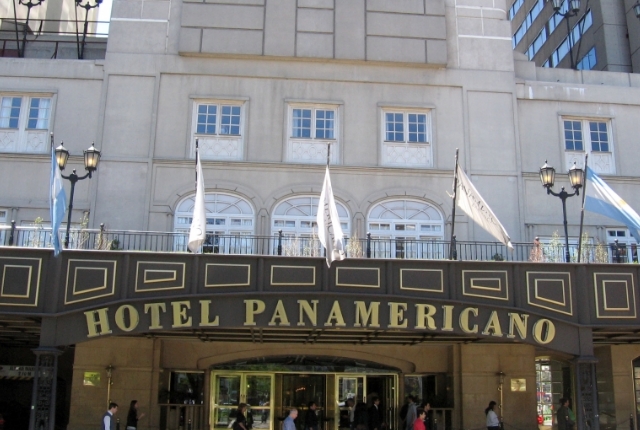 2. Eolo's Raison D'etre, El Calafate, Santa Cruz
This hotel has a straightforward theme and principle that is 'the joy of simple things in life.' Eolo is a comfortable and spacious country lodge that reminds one of the ancient Pantagonia. The hotel was recently renovated and keeps up with modern times as well.
The entire staff has lived in Patagonia and thus they know the area, culture and history very well. The staff is indeed very knowledgeable.
The water suppy of the lodge comes from a natural spring, which is located 800 mts. Above sea level. There is a restaurant and Bar overlooking the Lake Argentino, an indoor pool and a sauna. The lodge arranges excursions for bidwatching, biking, hiking, observations of stars with telescopes, identification of flora and fauna, fishing, trekking and horseback riding.
 Visit Eolo's Raison D'etre, El Calafate, Santa Cruz
3. Llao Llao Hotel And Resort, Bariloche
This hotel represents the elegance of Patagonia. The hotel is truly luxurious with its high standards and exclusive services. There are 5 exquisite restaurant, a high- tech business centre , 18 hole golf course and an amazing bar.
Tango lessons are also available for those who want to try the traditional Argentinean dance form. The hotel has two wings- Ala Bustillo and Ala Lago Moreno.
This is a big hotel with 205 rooms completely inspired by the Patagonian history and style. This hotel was a winner of Condé Nast Award and Travel and Leisure Award. There is a heated indoor pool with a spectacular panaromic view of mountains and lake. There are arrangements for boating, sailing and fishing on Lake Nahuel Huapi.
 Visit Llao Llao Hotel And Resort, Bariloche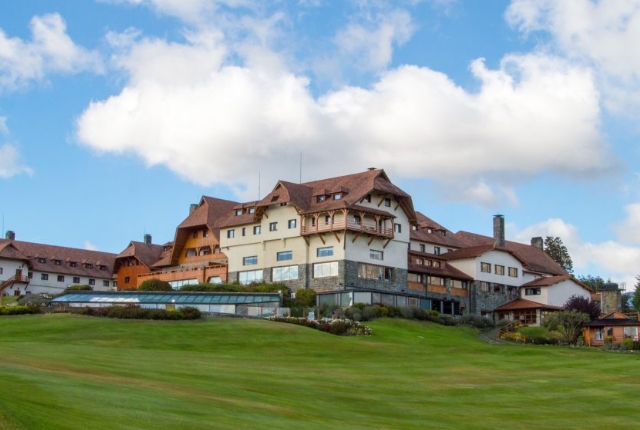 4. Arakur Ushuaia Resort And Spa, Ushuaia, Tierra Del Fuego
Washed by the waters of Beagle Channel in the southern most city of the world is the Arakur Ushuaia resort and spa. This resort has spectacular infrastructure and boasts of a natural balcony 800 feet above sea level surrounded by serene views of forests and terraces.
The lobby is magnificent with large windows and cozy fireplaces. The lobby and rooms are of contemporary designs mostly of wood and fabric.
The rooms are equipped with smart control systems and have beautiful panoramic views of the Beagle Channel and natural reserves. Some areas of the hotel even give an unforgettable view of the Vincinguerra glacier. This hotel is the starting oint for trails into the natural reserve, which is spread across 247 acres.
 Visit Arakur Ushuaia Resort And Spa, Ushuaia, Tierra Del Fuego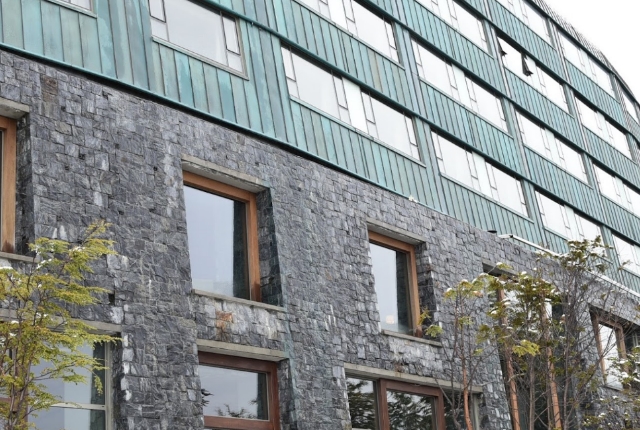 5. Patios De Cafayate Hotel And Spa, Cafayate
The moment you enter the glass lobby doors of Patio de Cafayate Hotel, you feel enchanted by the true elegance of this hotel. The hotel boasts of spectacular views of the Calchaqui Valley vineyards and the hotel itself expels richness of culture, wine and tradition.
It is a must to take a stroll through the expansive gardens of the hotel and observe the colonial architecture around.The ancient traditions of Calchaqui valley promoting health, relaxation and winespa are deeply embedded in this hotel.
The wine spa has been functional for generations and there truly no other place as relaxing and rejuvenating as this one. The spa also gives a breathtaking view of the valley, which makes the experience even more unforgettable.
 Visit Patios De Cafayate Hotel And Spa, Cafayate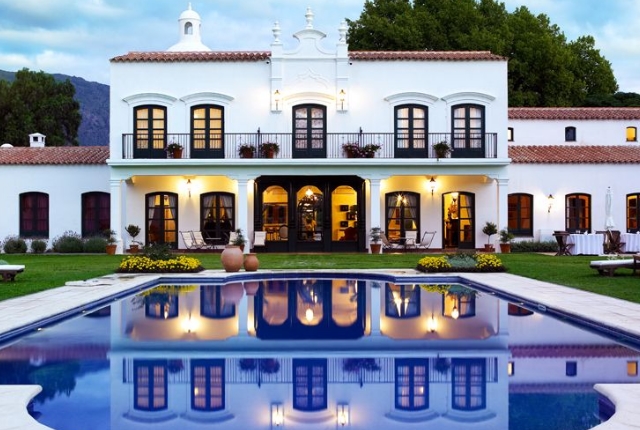 6. Alace Hotel, Buenos Aires
The hotel has a fantastic location and is surrounded by up scale restaurants, antique shops and museums. There are 197 rooms and suites that have traditional European feel to them. One of the best draws of the hotel is the L'Orangerie restaurant, which features an excellent breakfast buffet, lunch and the classic Alvear Tea, which is served every afternoon in the Jardin D'Hiver.
 There is also a Cigar Bar hosting an exclusive collection of cigars from all over the world and even exclusive chocolates.
There is also a Lobby Bar that has an outstanding collection of wines and cocktails. Chef Jean Paul Bondoux at the La Bourgogne celebrates French cuisine in Buenos Aires. This exclusive restaurant has three areas: La Cave and Le Prive (ideal for lunch and dinner) and La Taste Vines (for wine- tasting). This hotel truly enchants with its elegance.
 Visit Alace Hotel, Buenos Aires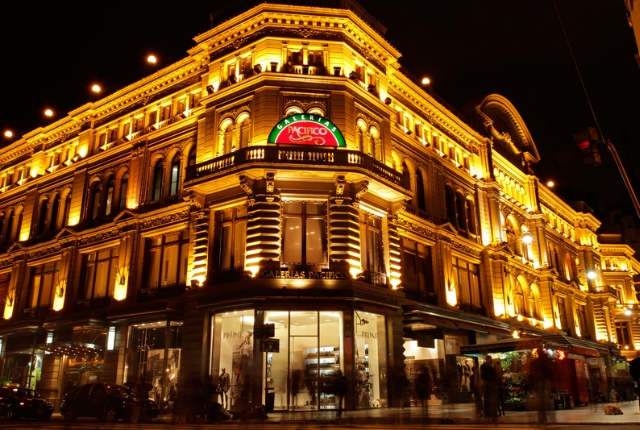 7. Cavas Wine Lodge, Mendoza
Cavas Wine Lodge is unique and first of its kind in South America. This lodge is nestled in a 35 acre vineyard amongst the best vineyards in the magnificent foothills of Andes. The food in the lodge is delicious and is organically grown and harvested. The menu is changed every 3 months complementing the seasons. There is a spacious underground cellar showcasing more than 250 wines from the Mendoza region.
Visit Cavas Wine Lodge, Mendoza