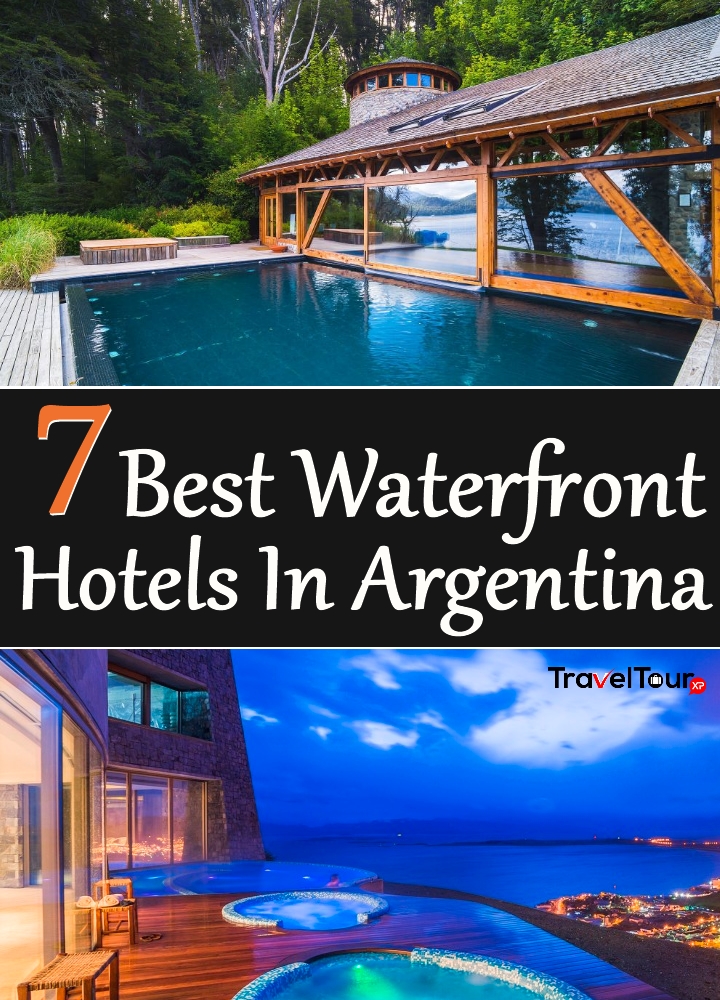 Are you planning to go to Argentina? You must start doing your research. Well, the truth is you do not have to go anywhere else because we have listed the 7 Best Waterfront Hotels in Argentina. There are many hotels in Argentina but if you are going there for a holiday, you should get nothing less than a fantastic view. The hotels and resorts that we have listed for you are waterfront. There are lakes and beaches close to these hotels. You will feel at peace and you will find everything you need in perfect holiday destination. Take a look at the list! You will surely be inspired by the list.
Here Are The 7 Best Waterfront Hotels In Argentina:
1. Arakur Ushuaia Resort And Spa
This hotel is located on a beautiful hilltop. It overlooks the Ushuaia which gives you a stunning view from the room. The rooms are nice and airy. There is a spa here where you can relax. The spa here is really good. The best part about this hotel is the location. No other location is better than this one. The Arakur Ushuaia Resort and Spa tops our list for its comfort and top class services. You must stay here!
Visit Arakur Ushuaia Resort And Spa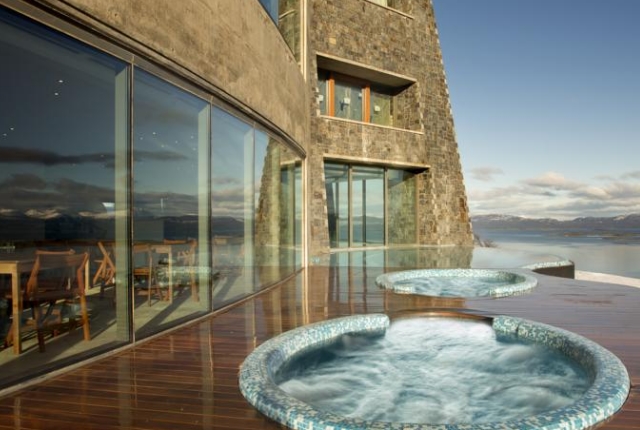 2. Rincon Del Duende
This hotel is very lovely and it is near the beach. If you want to have a beach holiday, it is the perfect place. You can find many restaurants near the property. There is a microbrewery where you can catch a beer. The rooms are airy and huge. You can take the suite. There is a tub in the bedroom where you can spend most of your time. This is a very beautiful and comfortable hotel close to the beach. It is a must visit!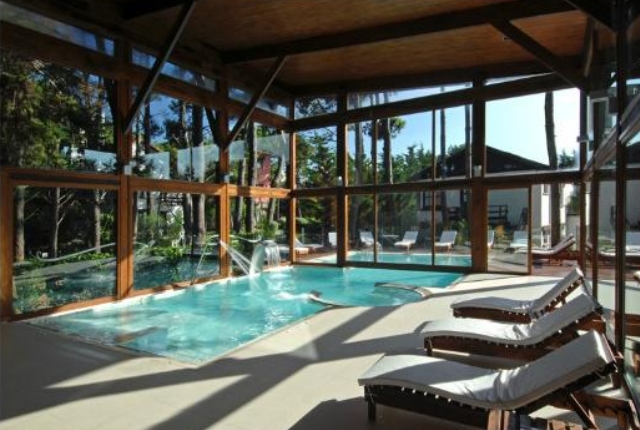 3. Sheraton Iguazu Resort And Spa
This hotel is very close the falls. It is so exciting to stay near the waterfalls! It is just 700 feet away. The spa is really good and you will feel close to nature in this hotel. There is a hydro therapy pool which you must go for. The breakfast is included when you are staying here. Sheraton as a brand is very famous. You should stay here and enjoy the view from your room. You can actually see the lovely waterfall from your room. The view is fantastic and worth the money you would pay to stay here.
Visit Sheraton Iguazu Resort And Spa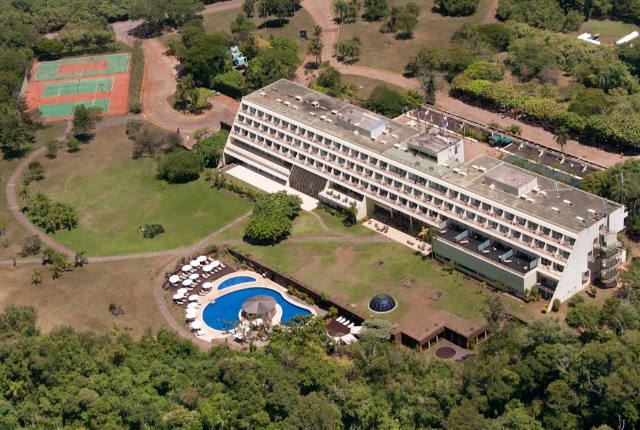 4. El Remanso Del Bosque Apart Hotel
There are many positives about this hotel. The apartment is spacious with a balcony and a kitchen. The rooms are clean and very well maintained. There is a pool here which is not too big in size but everything else is a positive. The staff is very cooperative and friendly. This hotel is just 300 meters away from the beach. The location is quiet and beautiful. If you want to have quiet holiday, this is a perfect place.
Visit El Remanso Del Bosque Apart Hotel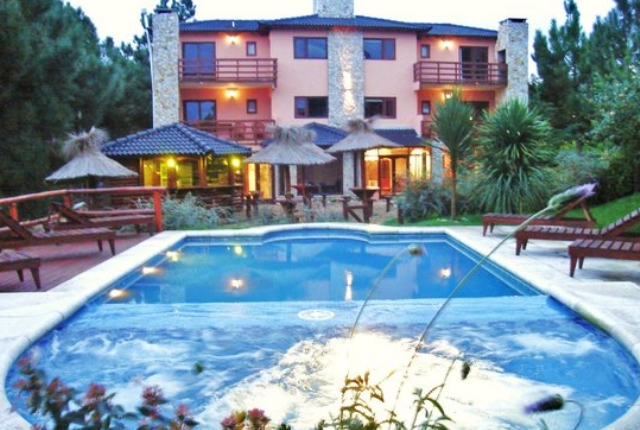 5. Las Balsas
The hotel is really amazing. The staff is helpful and friendly. It overlooks the lake and you can see the mountains covered by snow. It is a very cozy hotel. You can go here for a romantic honeymoon. There is a fireplace, a bar, a game room and much more. The spa has a heated pool which also connects to the outdoor pool. There is a gym and a dry sauna as well. We personally love this option a lot.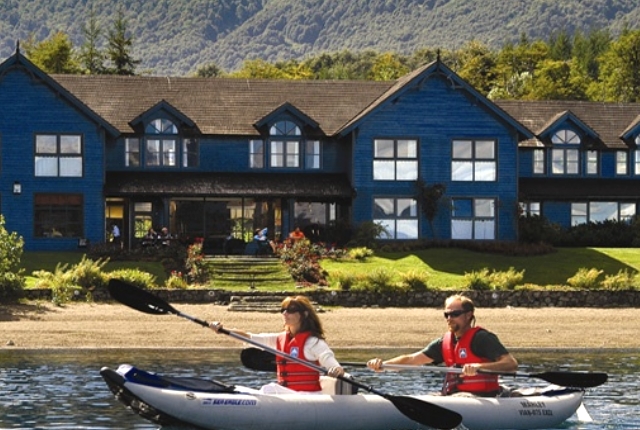 6. Estancia Puema Hue
The Peuma Hue is an incredible hotel. The view from the hotel is extraordinary. It is so peaceful and the surroundings is very natural. There are many activities here that you can indulge in. You can do horseback riding. The horses are very friendly and if you are scared of horse riding, your thinking will change here. There is kayaking and hiking as well. The food is really yummy here. You will also get to meet lots of people who come from different parts of the world. The staff makes you feel like you are family.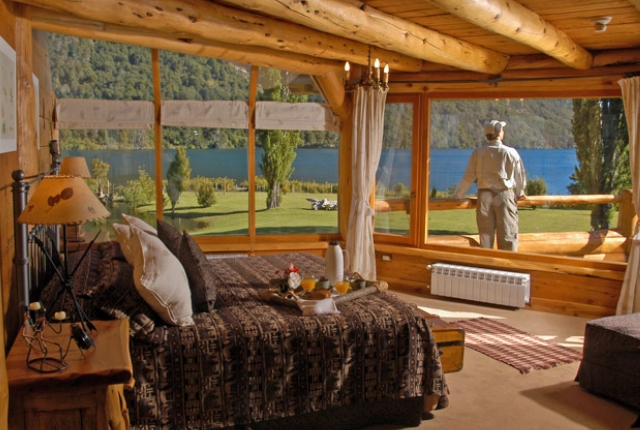 7. El Casco Art Hotel
Now this property is not too large but it is beautiful. The property is surrounded by the lake. You should get the room which overlooks the lake. The rooms are very comfortable and it gives you an old school feel. The staff is very sweet and the breakfast served here is yummy.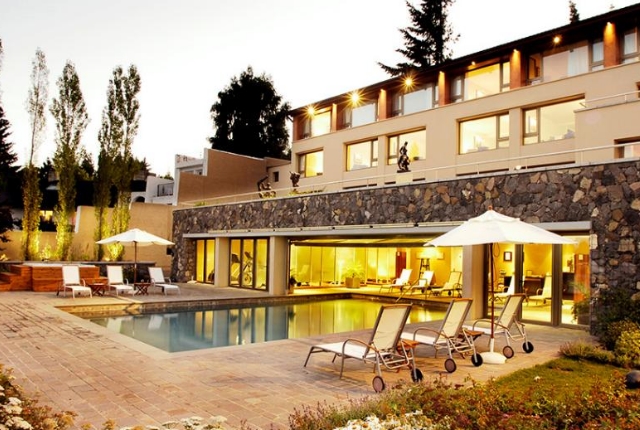 Did you like the list? We are sure you did! So, now that you know about the different waterfront hotels in Argentina, you should book accordingly. Book according to your budget and preference. You will surely love each of the hotels. Make sure you have a great time while you are there. Do not forget to have the yummy food in Argentina! Also, you must visit all the interesting places in Argentina and click lots of pictures. Have fun!