Honduras, in Central America has numerous tourist spots to visit that are both beautiful and worthy. Apart from the tourist spots, their cuisine is also worth trying. In general, Honduras cuisine is a combination of several other cuisines such as the Spanish, Caribbean, and the African. There are many dishes which are delicious to have when in the country. Honduras cuisine has a wide range of dishes ranging from smoothies, starters, appetizers, to desserts. Most of the dishes are made with coconut milk that are made at home. These dishes are available at a lower cost in the markets and the appreciable fact about the country is that most of the shops and stores get closed during the noon time till 2 pm so that the tourist's families can have their lunch together.
Here Is The List Of Honduras Food To Relish:
1. Licuado
It is one among the traditional Honduran dessert and was originally made by hand blending several variety of fruits along with an added sweetening agent such as sugar, honey, etc. The fruit juice is then diluted with milk and water to bring it to a drinkable consistency. This particular dessert takes place in almost all traditional functions of the Honduran families without fail. For travelers, it is readily available in all the local markets and some special licuado shops.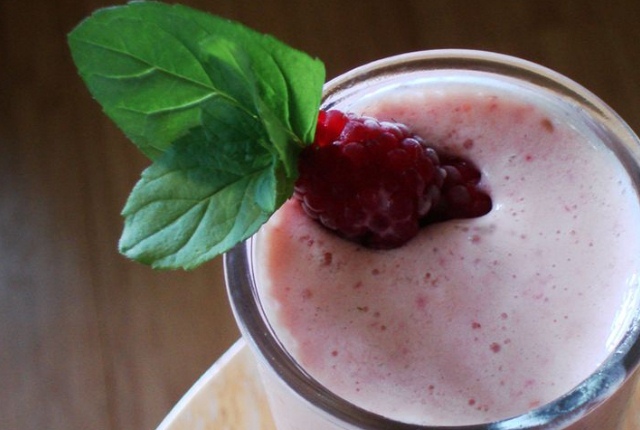 2. Anafre
The dish is one of the popular appetizers of the Honduran cuisine. It is named anafre as it is generally made in a clay pot known as anafre and is served in the same. The appetizer is usually made using fried bean varieties. Cheese fondue is placed on the top of it just like a fondue. It is also served by mixing it with jalapenos, and chorizo but to enjoy the great taste, you will have to eat the dish with some tortilla chips by dipping it in the fondue.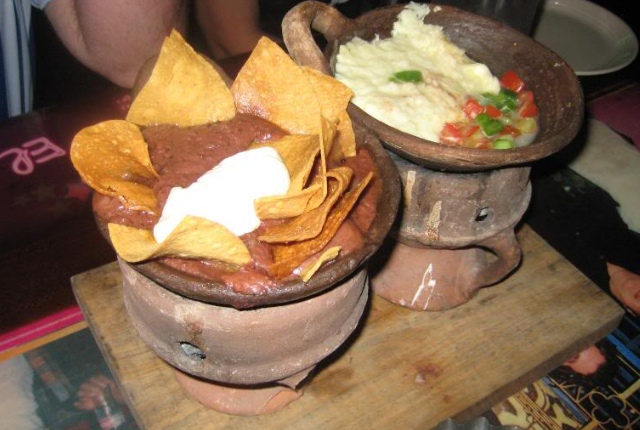 3. Tapado
Tapado is a soup recipe made with mostly sea foods in a thick creamy sauce. It's sauce is usually made with coconut milk along with some ripe plantains, and sweet potatoes, which is known to give the sweetens to this dish. Fish is usually mixed with the stew when cooking and in some places, they serve it fried. The dish is not only scrumptious, but is also very nutritious. This particular soup is available in almost all the markets for you to relish.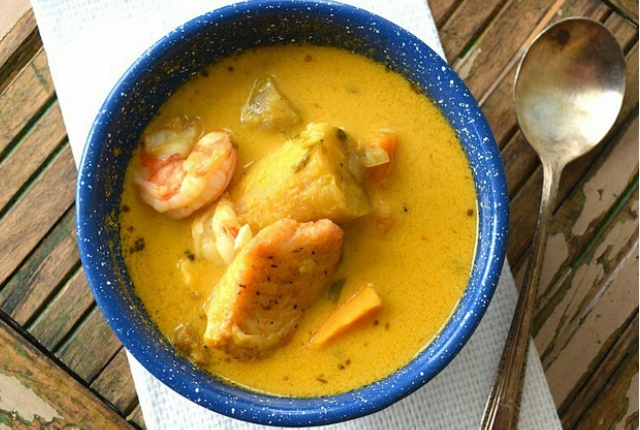 4. Sopa de Caracol
This particular dish is most popular and delicious one among the dishes of Hondurans. It is also known as conch chowder followed by the name "conch", which the name is given to the different varieties of snails. The stew is similar to a soup with a blend of many spices along cooked along with the sea food, potatoes, and vegetables in coconut milk. The exotic dish is a must try food item in Honduras.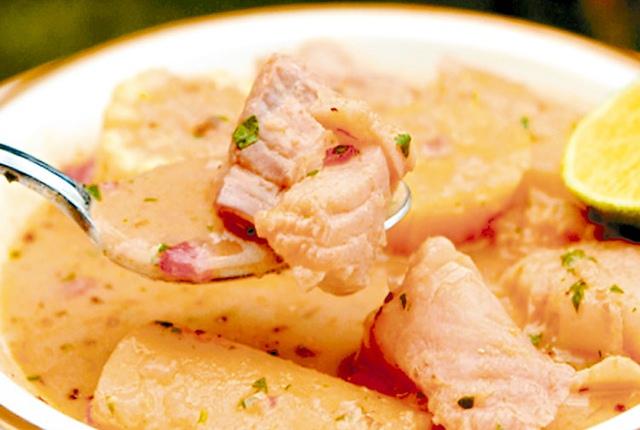 5. Baleada
Baleadas is a traditional food of the Hondurans. It is usually made with a tortilla filled with lots of beans, cheese, cream and vegetables. The tortillas are made with white flour usually and are also often filled with ground beef, avocado, and scrambled eggs along with the other fillings. This dish is usually taken during the breakfast time as it loaded with all veggies and meat that gives energy to run all the day.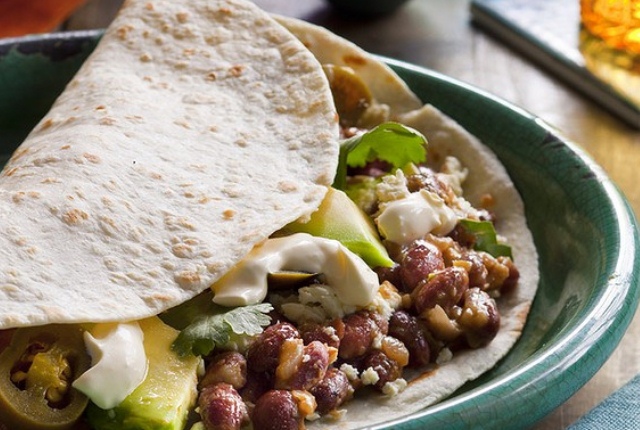 6. Carne asada
The particular Honduran food is the favorite among all the locals of Honduras because of its great taste and flavor. The key to making a perfect carne asada lies in the proper marination done. This dish involves grilling the beef at first and then marinating it with all the spices. Usually it is served with lemon to give it a tangy flavor. It tastes even better when served with tacos. However, people usually consume it even with the rice and cooked red beans too.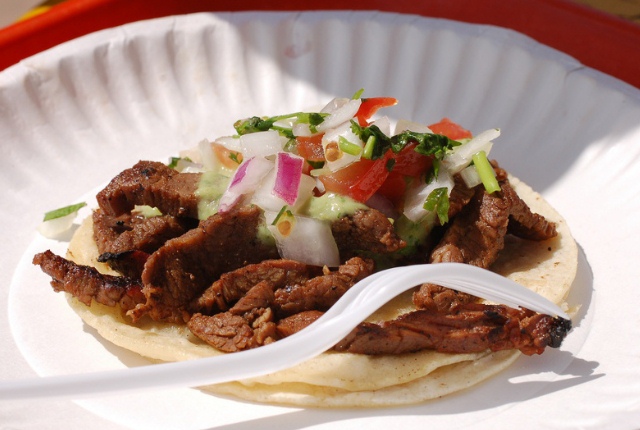 7. Enchilada
This is also a dish which looks good and tempts your taste buds when sold in the streets. Enchiladas are usually prepared using corn tortillas and are filled with a mixture of ground meat, beans, potatoes, veggies, etc. The combination used in the filling is numerous and differ in taste accordingly. As the filling also uses cheese and pepper sauce in it, the tortillas taste exotic when you taste.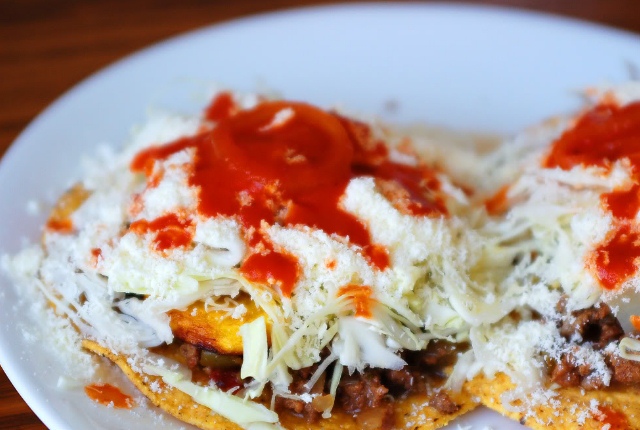 8. Pastelitos de carne
With a crunchy exterior and a soft texture inside, pastelitos de carne is a popular dish in Honduras and is commonly served as a snack there. The golden brown crust is achieved by roasting the pastry after filling it with ground beef, raisins, spices,etc. This particular dish can be consumed as it is and can also be had along with a tangy sauce.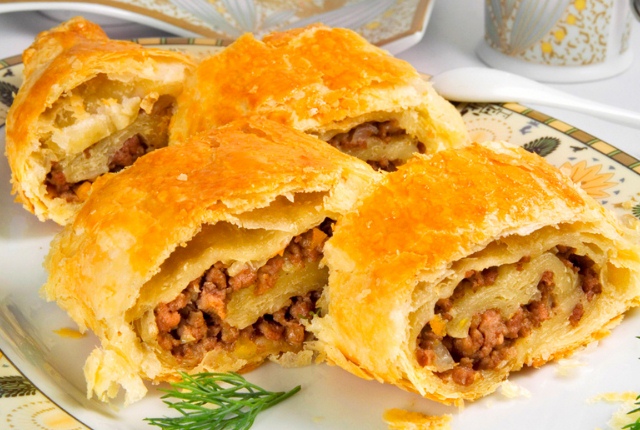 9. Machuca
Machuca is a garifuna dish which is traditionally prepared in Honduras. The name comes from the paste, which is made with mashed boiled plantains known as the machuca paste. The paste is spiced with salt and pepper and is kept in separate bowl. On the other hand, a soup is made with fish and its stock cooked together in coconut milk. This is one among the must try dishes of the Hondurans.