The meeting point of North and South America, Panama enjoys a very strategic location and is a favoured travel destination. This tropical paradise is also the place where the Atlantic and Pacific Oceans meet at the country's famous canal. A modern, cosmopolitan country, it boasts of world class infrastructure and tourists can easily move from one part to the other without any hassles. Panama means 'abundance of fish' and in keeping with its name, fishing is a very popular activity here.
The Country Has Several Beautiful Places And Here Is A List Of 10 Most Wonderful Places To Visit In Panama:
1. Panama Canal
The most visited tourist attraction of Panama, the Panama Canal is a brilliant feat of engineering. A man-made waterway stretching over 48 miles, it connects the Atlantic Ocean with the Pacific Ocean.
It has become a key channel for maritime trade in the country.
Tourists can either take a tour of the entire canal stretch or partially travel through it. The Miraflores Locks Museum is a great place that offers wonderful views of the canal. The restaurant at its top floor provides a vantage point that allows visitors to see the transiting vessels passing through Panama Canal.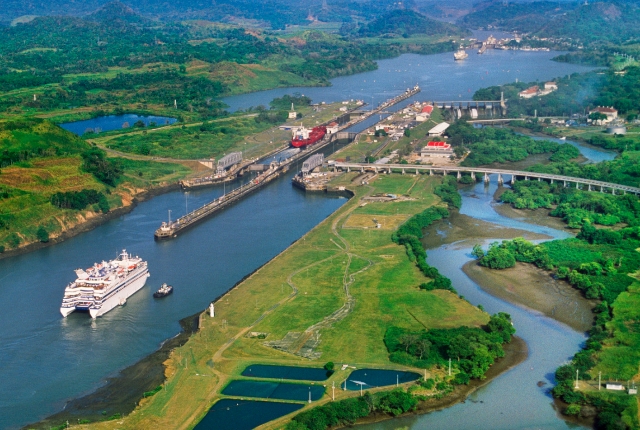 2. San Bas Islands
San Bas Islands have still retained Panama's indigenous culture. Inhabited by the Kuna tribe, these picturesque islands are simply breathtaking. Floating atop crystal clear, azure waters, the tropical islands can be discovered by paying a nominal fee to members of the Kuna tribe, who stand guard at the islands. Upon paying the fees, you can exclusively use the island for a day.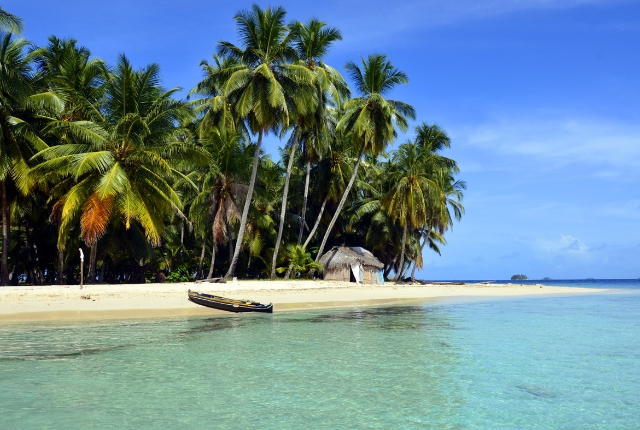 3. Coiba
The island of Coiba is located within the Coiba National Park and is one of the best places to witness marine diversity. Panama's waters are rich in marine life and at Coiba, more than 800 marine species can be found. It is perfect for fishing, snorkeling or scuba diving. Experienced as well as novice divers can take a chance to explore Coiba's diverse marine life.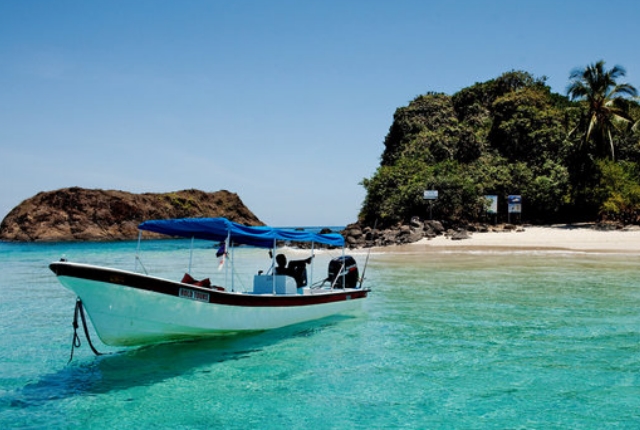 4. Bocas Town
One of the most visited places in Panama, Bocas Town in Bocas del Toro Province was discovered by Christopher Columbus in 1502. It is a hotspot for scuba divers and the shallow dives are particularly popular among novice divers. Tourists too can enjoy scuba diving here and marvel at the coral reefs and plenty of colourful fishes found here. Hiking through its lush rainforests and relaxing on serene shorelines are some of the other famous activities at Bocas Town.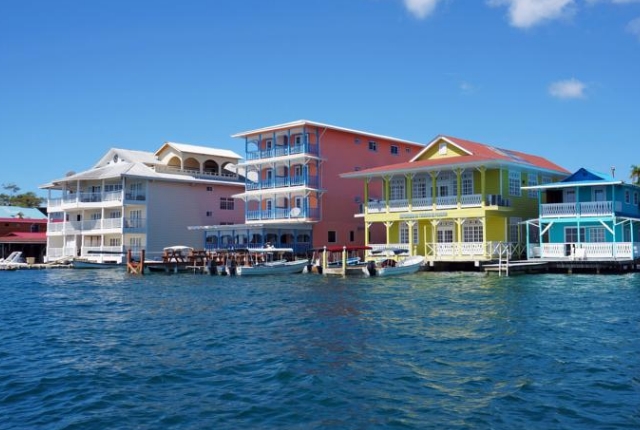 5. Sendero Los Quetzales
If you are in love with mountain trails, head to Sendero Los Quetzales. It is one of the most scenic trails in Panama. The 9 kilometer route begins on the eastern side of town and can be covered in anywhere between four and seven hours. Organized tours and guides can be arranged to take you through this trail. It goes through the forest at Parque Nacional Volcan Baru and moves through the Rio Caldera, ending in the mountains at Boquete. Trained hikers can also choose to cover the route in reverse order, but it is completely uphill and is therefore best suited for experienced people.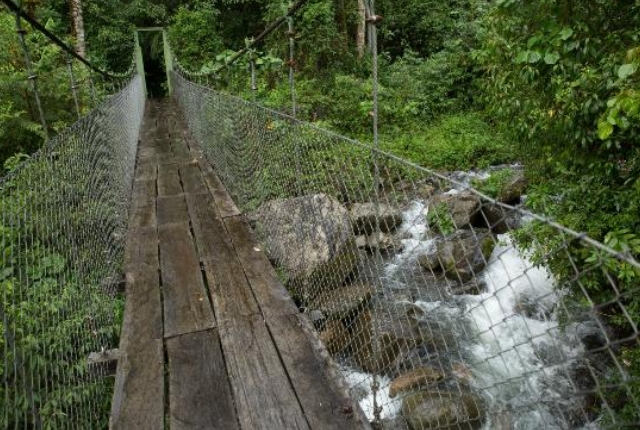 6. Pearl Islands
Pearl Islands are a treat to the eyes. Its white sandy beaches, turquoise waters and breathtaking scenery makes this the perfect place to enjoy a relaxing vacation. Until the discovery of pearls, the archipelago was inhabited by indigenous tribes and it shot to fame after the reality television show 'Survivor' was filmed here. Lush green forests surround the islands and the Contadora Island is the most popular place to visit. Tourists can rent private yachts to explore the islands. A number of resorts have also come up at this island to facilitate visitors coming to the islands.
7. Isla Taboga
Locals visit Isla Taboga to escape the hustle and bustle of the city. Located just outside Panama City, at a distance of 20 kilometer, it provides the perfect spot for a weekend break. Perfect for swimming, sun bathing, jet skiing, fishing and speed boating, it is an ideal place to have fun. A quaint island, it was first settled by the Spanish and is home to an amiable village. An old church is one of its main attractions and visitors to Isla Taboga love to walk down its narrow streets, enjoy great food at the restaurants and appreciate great views of the city from the island.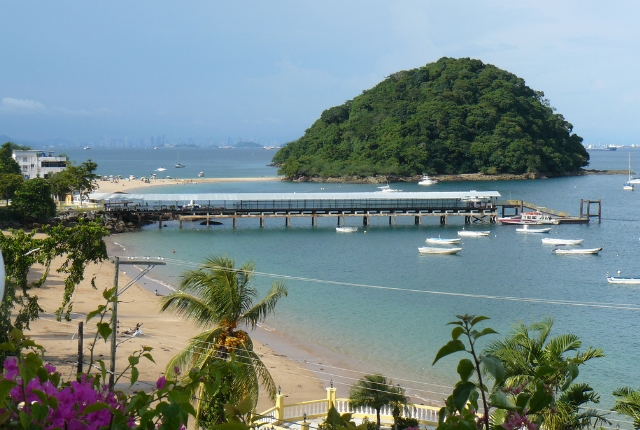 8. Amador Causeway
The Amador Causeway is a popular meeting point for the locals. Located at the entrance of the Panama Canal, it connects the three islands to the mainland of Panama. It offers an amazing view of Panama City along with the Bridge of Americas. Besides, it is a preferred spot for walking, jogging and cycling. The island's numerous restaurants and bars offer plenty of dining opportunities and tourists can be seen reveling in the beauty of Panama, while spending time at the Amador Causeway.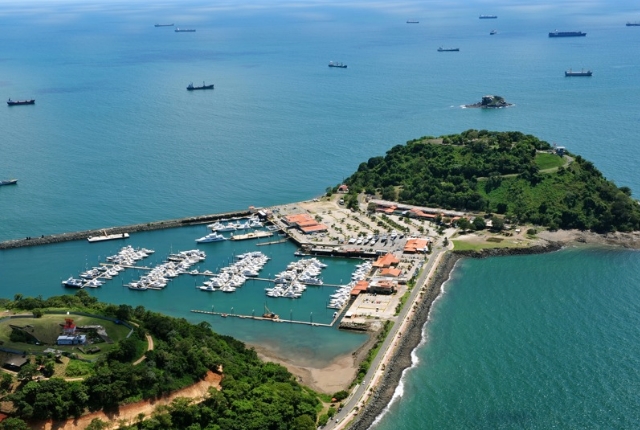 9. Santa Catalina
Panama's natural beauty can be experienced best at Santa Catalina. Although, it does not offer a lot of amenities, it is the perfect place to relax on the beach and enjoy a few private moments. The beaches are surrounded by forests and offer the most idyllic views of the sea and its adjoining areas. Santa Catalina is also renowned as a world-class surfing spot. Surfers from all over the world throng this place to enjoy surfing at the clear waters of Santa Catalina.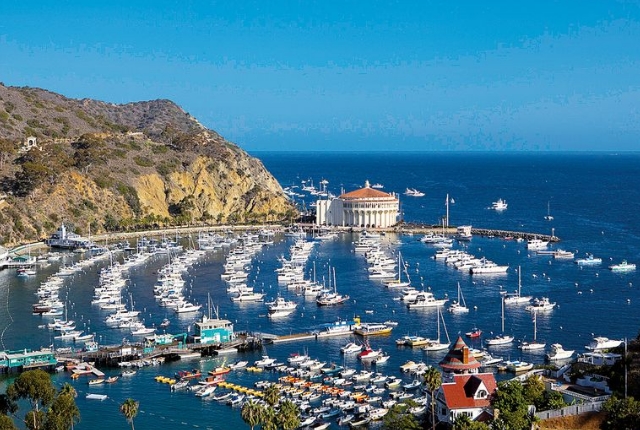 10. Playa Las Lajas
Located along the Gulf of Chiriqui, Playa Las Lajas is a fantastic beach in Panama. Stretching over 13 kilometers, along the Pacific Coast, it is renowned for its warm and calm waters.
The current here is not so strong and the perfect water temperature make it ideally suited for swimming and other water sports such as bodysurfing.
Still undiscovered by a number of tourists, it is a great place to enjoy the sun, sand and sea in relative privacy. The beach has a few rustic shacks and cheap restaurants serving local delicacies. It is not crowded and you can hardly find any large hotels or resorts along this stretch of Playa Las Lajas.