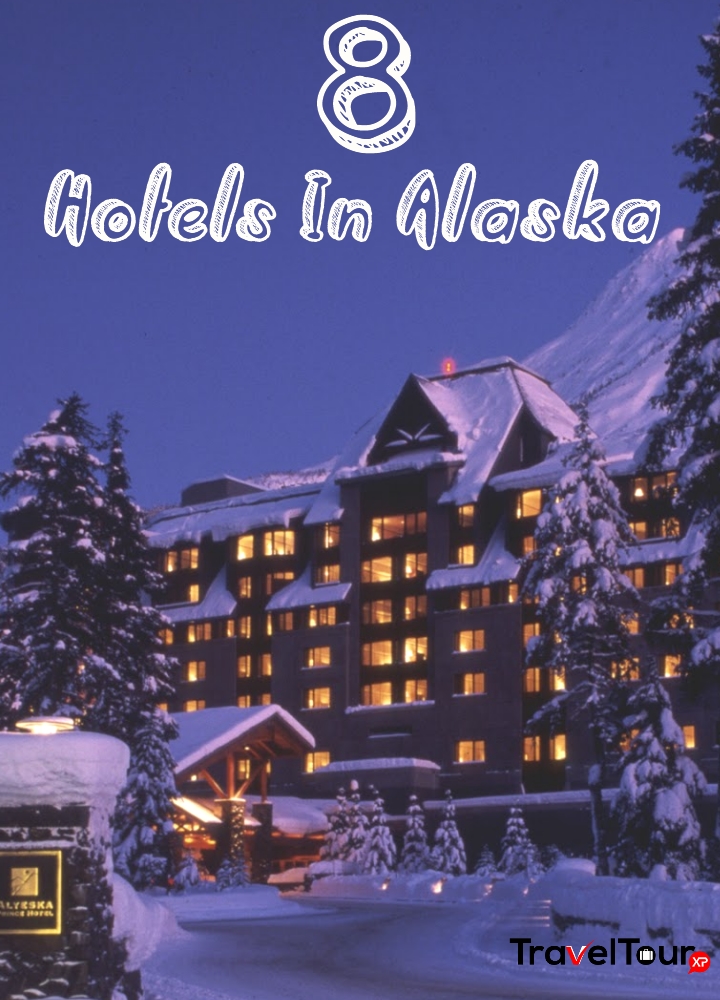 Are you planning a sabbatical in Alaska? Well, a sabbatical in Alaska may sound an exciting travel experience where you get an opportunity to explore rugged, cold landscape, watch stunning nature views, and outstanding wildlife. A diverse terrain of forests, open areas, and mountains makes Alaska a fascinating holiday destination. You can enjoy a plethora of fun activities such as mountain biking, enjoyable kayaking, skiing, and many other activities. However, you can make your stay in this fabulous state comfortable by choosing to stay in one of the best hotels here. And, we are pleased to offer you a list of hotels to make a choice. Read on to discover more about them.
Find Below Eight Outstanding Hotels In Alaska To Enjoy A Comfortable Stay.
1. The Hotel Alyeska
Plan to stay in impressive Hotel Alyeska, which is set in a wonderful valley that is beautifully adorned by glaciers, mountains, and ocean views in its surroundings. Earthy décor of this hotel is bound to impress you. It is one of the prominent ski resorts in Alaska. You get 304 luxury rooms to choose one whichever you like. Don't miss to pamper yourself in a spa and saltwater pool. Have fun going for whirlpool and thrilling 60 passenger aerial tram. You can enjoy a host of activities here in the months of summer.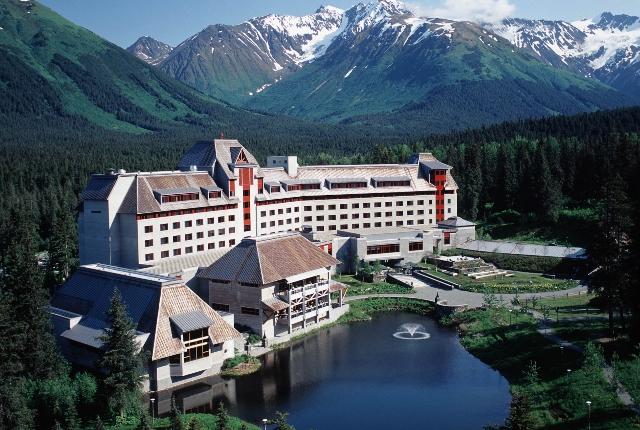 2. Hotel Captain Cook
If you are visiting Anchorage in Alaska, you can choose to stay at Hotel Captain Cook, which is the luxury hotel in this municipality of Alaska. The gigantic area of this amazing hotel comprises about 547 rooms, an athletic club, 9,000 sq. ft. ballroom, and four outstanding eateries. You can find here all necessary amenities, such as Wi-Fi. Don't miss viewing scenic view of the nature, Mt. McKinley and Chugach Mountains from your room during your stay here.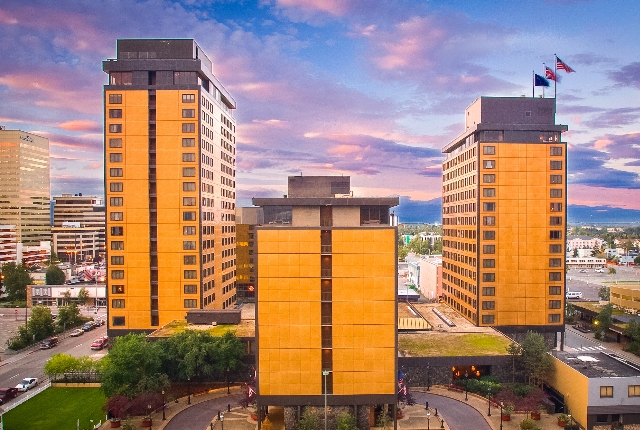 3. Mt. McKinley Princess Wilderness Lodge
Once you get in Mt. McKinley Princess Wilderness Lodge, you are bound to discover you are somewhere special. You can find this lodge in the south of the National Park in the vicinity of the Chulitna River. Staying in this amazing lodge offers you a wonderful experience of wilderness retreat. Enjoy several recreational activities here. Watch stunning views of Denali. You have access to three hiking trails from this lodge. Relax in the cozy guest rooms here after your day long excursion. Eat scrumptious food which is served here by appreciable customer service.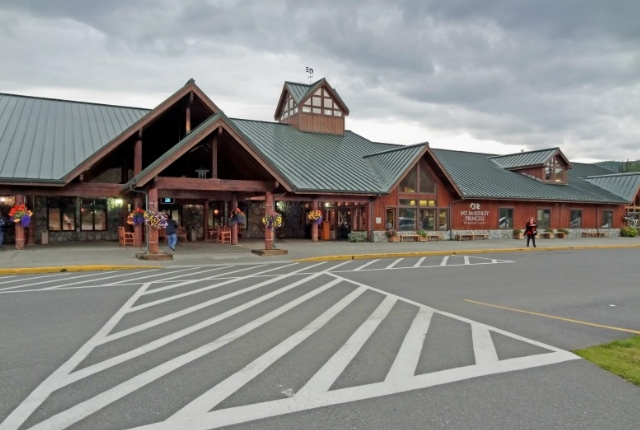 4. Clover Pass Resort
You can find an outstanding fishing lodge popular as Clover Pass Resort in Ketchikan in Alaska. During your stay in this amazing resort, you can go for fun fishing expeditions. Choose one of the 30 guest rooms to relax after touring throughout the day. Rooms here are just a few yards distance from the incredible marina. Watch sweeping views of the sunset from this resort.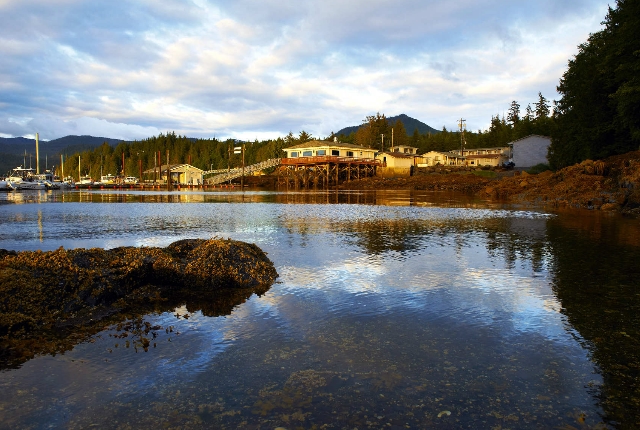 5. Chena Hot Springs Resort
Visit Alaska any time in the year and enjoy a comfortable stay at the Chena Hot Springs Resort which is open throughout the year. You can find it about 60 miles northeast of Fairbanks with about 80 rooms, comfortable lounge, restaurant, and wonderful natural hot springs. Enjoy relaxing in the natural, soothing hot springs. Don't miss the fun of dog sled rides, horseback riding, and snowmobiling. Go for therapeutic massage here.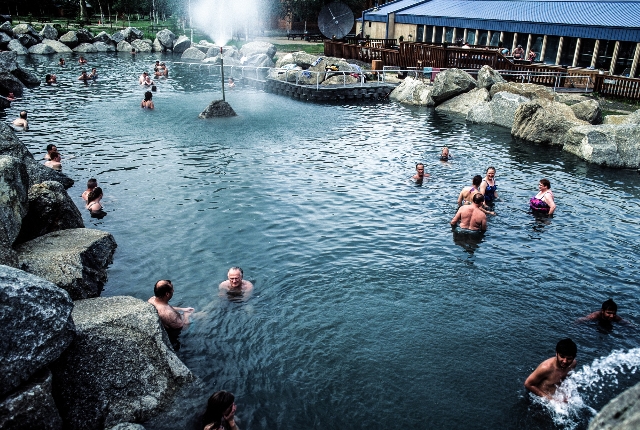 6. Waterfall Resort Alaska
If you are planning your vacations in Alaska to enjoy the activity of fishing, then choosing the Waterfall Resort in Alaska can be the ideal choice. This is one of the most famous fishing resorts in this incredible state. You can find this outstanding resort on the eye-catching Prince of Wales Island, and you can reach this fabulous resort via a seaplane charter that you can get at Ketchikan. Some of the prominent fishes that you can catch in this are halibut, king salmon, and silver salmon. Have a wonderful time with your family enjoying the fun of fishing here.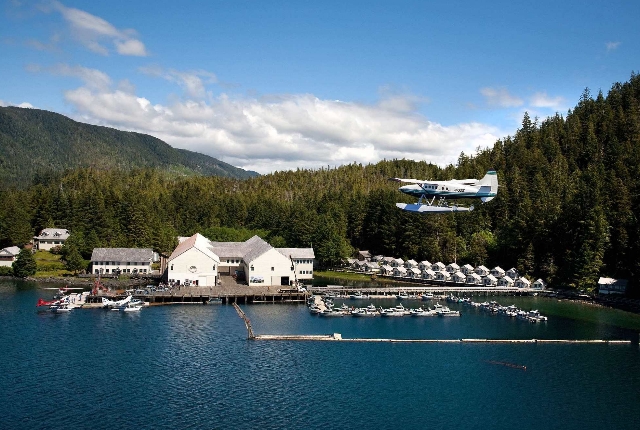 7. Ultima Thule Lodge
Staying at Ultima Thule Lodge offers you a great opportunity to enjoy the thrill of hiking and adventures and watching rare wildlife of this region. Here you get to stay in amazing cabins that offer you wonderful views of the Chitina River and towering mountains. Ultima Thule Lodge accommodates maximum 12 guests at a time. Enjoy eating fresh Alaska ingredients that are served here. After a day-long excursion you can go for a cedar sauna and relaxing self-spa here to unwind.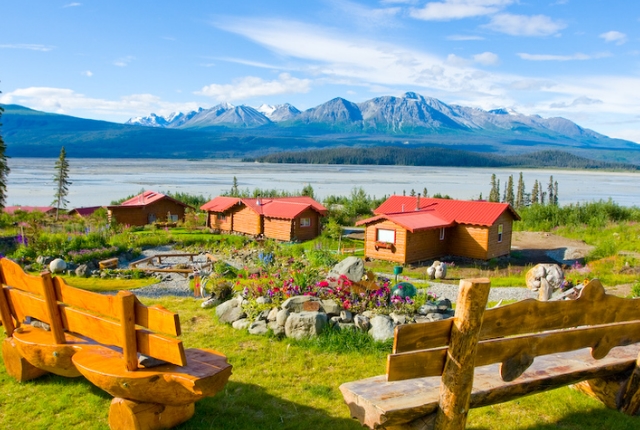 8. Kachemak Bay Wilderness Lodge
Have a comfortable stay and authentic Alaskan experience by choosing to stay at Kachemak Bay Wilderness Lodge. You can find this lodge in the vicinity of China Poor Bay. Don't miss various fun-filled activities, such as bird watching, hiking, sea kayaking, and fishing, during your stay at this fascinating lodge in Alaska. Unwind in a sauna and hot tub after being tired after your entire day excursion.
Now that you know these eight amazing hotels in Alaska, choose any one or two of them to enjoy a relaxing stay during your tour to Alaska.