With astonishing rugged hilly features, dry grassland, swamps, forests with pine trees, desert etc Texas the south central state of US is a heaven for tourists who love natural beauty. Apart from these Texas has great urban centers also. But Texas has a very colorful historic past too. Texas was under the subjugation of Spain long ago. From Spain it went under the rule of French people. Later on Mexico took hold of Texas which led to independence movement of Texas. The inclusion of Texas as a state in US led to famous Mexican-American War. After end of this war Texas got involved in American Civil War as it was a supporter of slavery. Now there are elements scattered around this state which are connected with this colorful past. A history loving tourists can visit the places while touring the state.
Here Are 5 Must Visit Historic Attractions Of Texas For Visitors:
1. The Alamo Mission
The Alamo mission or simply the Alamo in San Antonio is the most important place in the history of independence movement of Texas. Here in this mission building after a 13 day siege lots of Texans were killed in battle with Mexican general Santa Anna. This defeat or killing of fellow people inspired other Texans to join state army and defeat the general within a few days. The battle or massacre of Alamo since has inspired songs, ballads, artworks like movies. Now tourists can see the remains of Alamo mission building that can be dated back to 1724.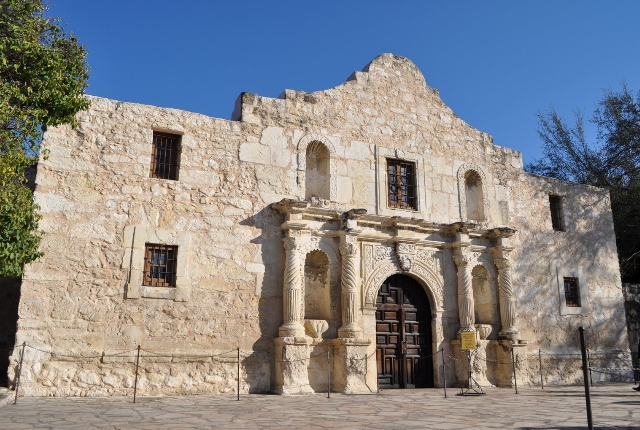 2. San Jacinto Memorial
The battle of San Jacinto took place just within a few days of the incident of Alamo. In this battle Texans under the leadership of general Sam Houston defeated Santa Anna and gained victory. Subsequently Texas was recognized as a free state. To commemorate this victory a monument was erected and it can be seen near the city of Houston at present. This 567 feet tall monument is said to the tallest among this kind in the world. It has a massive star on the top. A must visit place for a history loving tourist in Texas.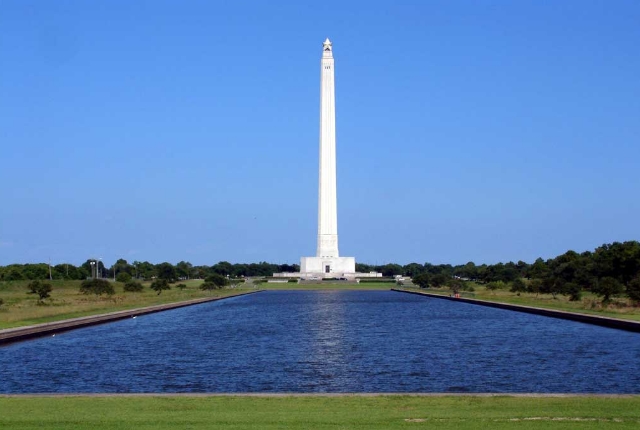 3. State Cemetery of Texas
Perhaps one of the best ways to feel the historic past of any place or state is to visit old state cemetery. This burial ground in Austin is a very soothing, peaceful place that can be dated back to 1851. There are more than thousands of graves that include important Texans, civilians, confederate soldiers etc. Many noted political persons are buried here. The most important is perhaps the burial of gen Edward Burleson who played important role in gaining freedom of Texas from Mexico.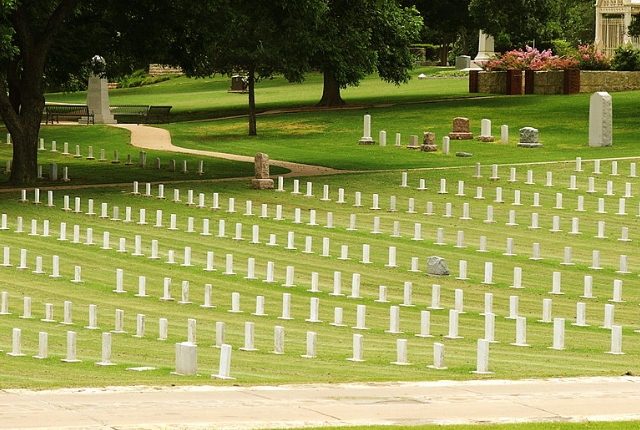 4. San Antonio Mission National Park
It is already mentioned that Spain was the first country that had short occupation of Texas in first place. The missionaries of Spain built missions and churches and tried to spread Christianity among native Americans. After few centuries relics of four such missions like San Juan, San Jose, Espada and Concepcion are restored and opened to tourist as San Antonio Mission National Park. A tourist can get a conception of early colonial atmosphere of Texas by visiting these places.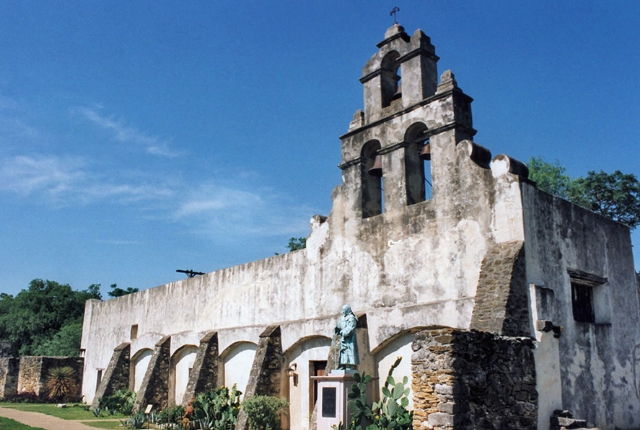 5. Fort Belknap
The state of Texas had several forts in different directions that used to look after activities on the border nearby. This fort on northern frontier in Newcastle was established in 1851. Later on it was abandoned and subsequently occupied by different troops during American Civil War. At present this fort has become a historic landmark and attraction for tourists with whatever has remained of the place. There is a museum too.