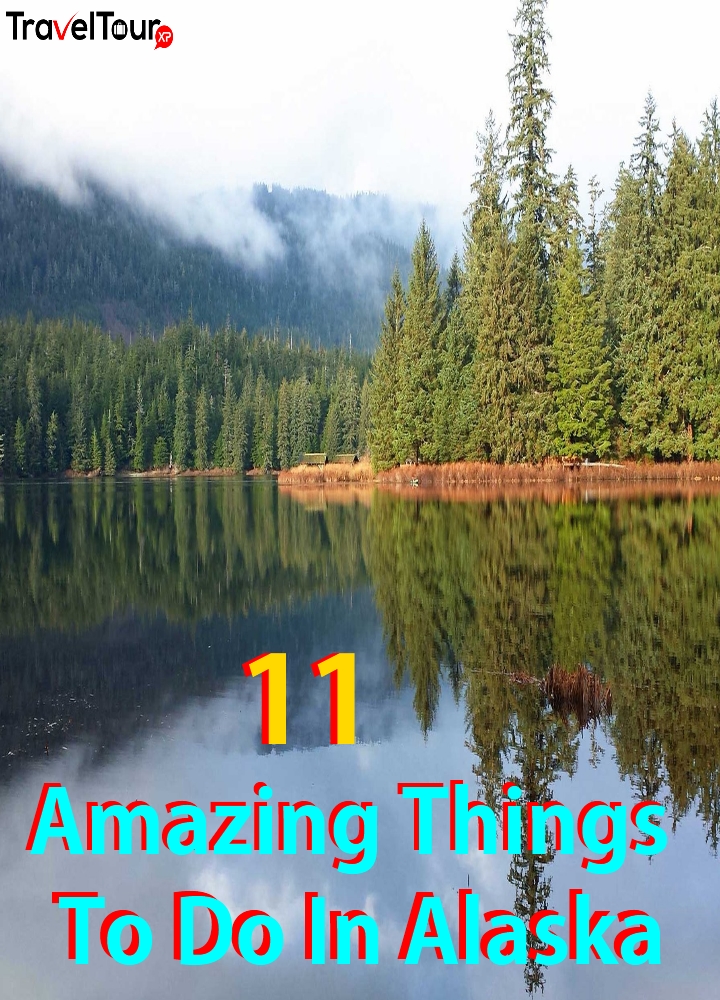 Gorgeous state of Alaska is adorned by spectacular forests, incredible wildlife, breathtaking mountains, charming towns, and amazing terrain of open spaces that offer you an opportunity to enjoy a plethora of fun-filled activities. You simply can't afford to miss enjoy outdoor activities, such as skiing, kayaking, and mountain biking when exploring Alaska. So, if you have planned a sabbatical in Alaska, you need to make a list of thrilling activities to enjoy during your excursion in this enchanting, peculiar state in USA. Here are some top picks that will help you enjoy your vacations in Alaska to the fullest.
Find Below Eleven Interesting Things To Do In Alaska.
1. Bear Spotting
Do not miss visiting the Kodiak Island when in Alaska. Kodiak Island is popular for comprising the biggest fishing fleet. Make sure you visit the Kodiak National Wildlife Refuge, which is well-known for being home to Kodiak brown bears. Take time out to spot these unique Kodiak brown bears in this protected habitat. Plan to pay a visit to the Baranov Museum and outstanding Alutiq Museum.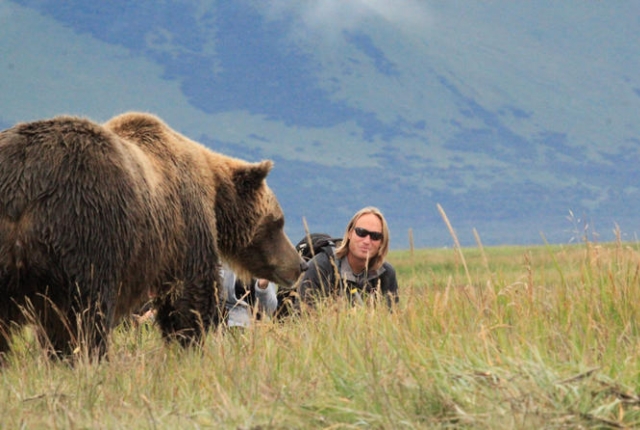 2. Explore Denali National Park
Watch panoramic views of the Alaska's highest mountain i.e. Mt. McKinley and amazing Alaska Range by visiting the Denali National Park and Reserve. Mt. McKinley is about 6,194 m high and highest peak in the North America. Make sure you go for well-known day excursion here to watch grizzly bears, moose, caribou, and wolves.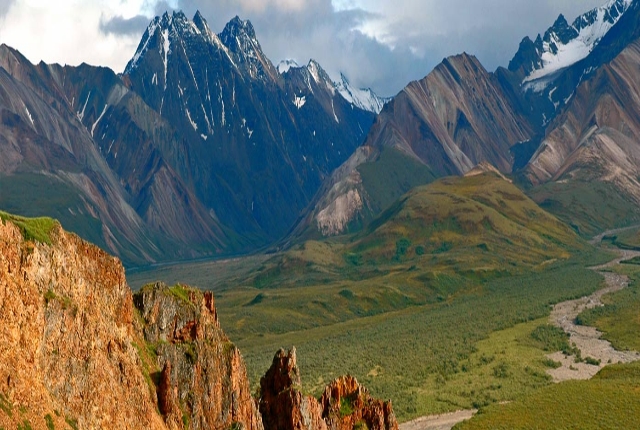 3. Reach Columbia Glacier
Make sure you go for the most popular excursion to reach Columbia Glacier. This glacier is about four miles i.e. six kilometers wide ice piece, and it's also well-known for being the fastest moving glacier on the planet. You can reach this incredible Columbia Glacier via flight-seeing tours, enjoyable cruises, state ferry, or fabulous charter boats.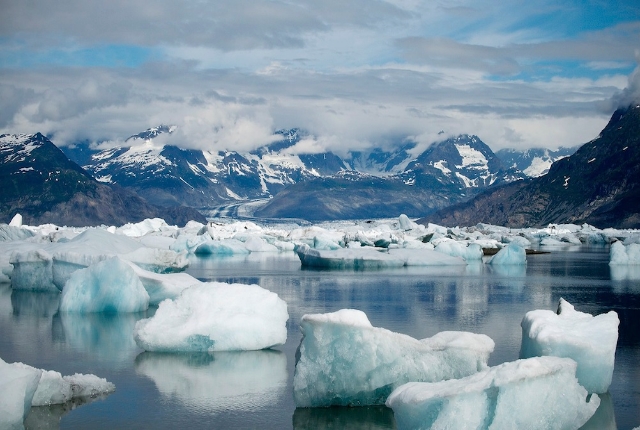 4. Fishing
Another fun activity that you simply can't afford to miss when vacationing in amazing Alaska is fishing. Go for fishing or hunting expedition in the wilderness of Alaska. You can go for fishing or hunting tour by a floatplane and have a comfortable stay in a fly-in lodge. In Alaska, you can enjoy freshwater fishing, saltwater fishing, and day fishing trips to the fullest.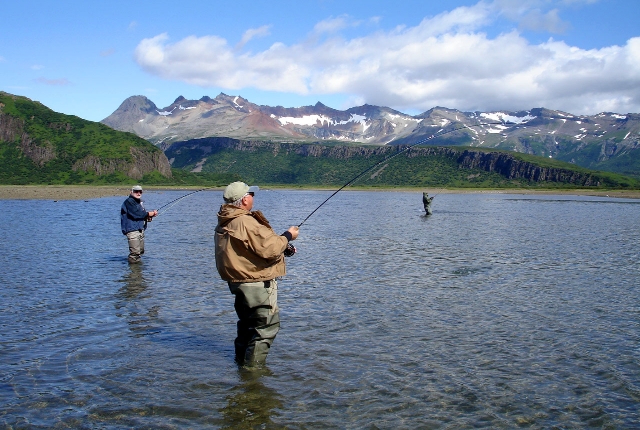 5. Dog Sledding
Do not miss dog sledding experience, where you speed through incredible forest in Alaska by sitting on a sled which is being pulled by powerful Alaskan dogs. Go for thrilling dog sledding excursion, Dog sledding is not just a tradition of this state but it is celebrated every March when Iditarod Sled Dog Race takes place from Anchorage to Nome.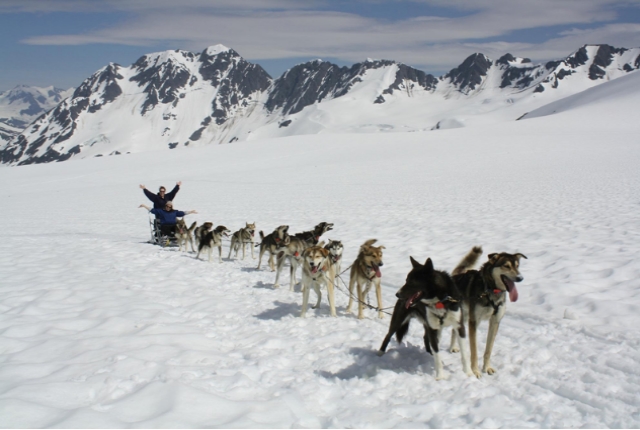 6. Whale Watching At Alaska Coast
You can find a unique opportunity to watch whales off the Alaska coast. Here you can spot plenty of different kinds of whales, such as orcas, gray whales, and big humpback whales. Plan your trip here in spring, if you wish to spot gray whales since they migrate during this time. Summer is an ideal time for spotting orca killer whales and humpback whales.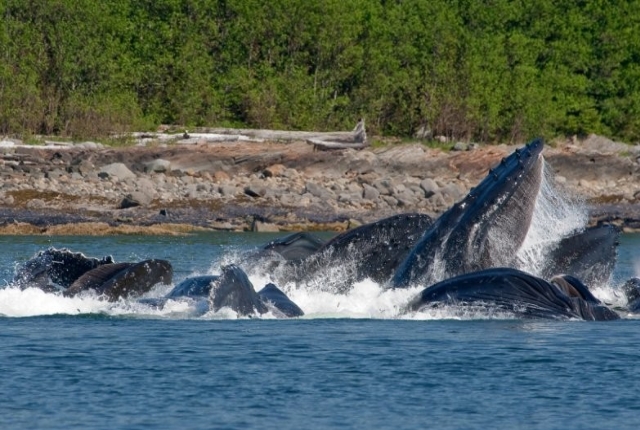 7. Visit Klondike Gold Rush National Park
Plan to visit the Klondike Gold Rush National Historic Park, where you get a great opportunity to go for interesting tours. Here you can find museum that contains local folk art and artifacts of Gold Rush period. You can find here several spectacular buildings and four blocks. Learn about rich history and incredible wildlife of Dyea.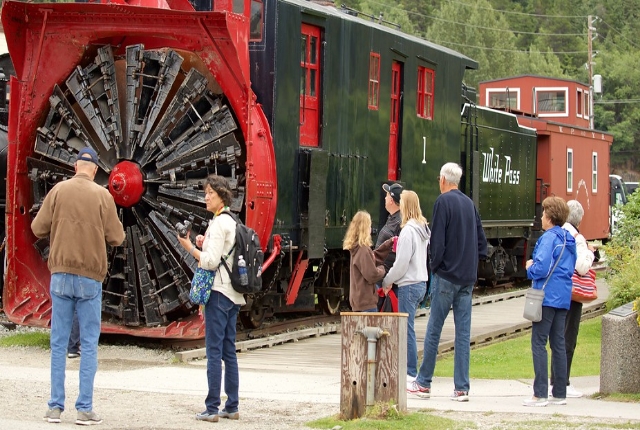 8. Hiking
If you are fond of hiking, then you can get many opportunities to go for hiking excursions during your trip to Alaska. Plan to hike in Juneau by exploring one of the several stunning hiking trails. In its vicinity, you can also enjoy other thrilling activities, such as rock climbing, kayaking, biking, scaling peaks of the mountain, walking across the glaciers, and fishing. Do not miss spotting eagles, whales, and bears here.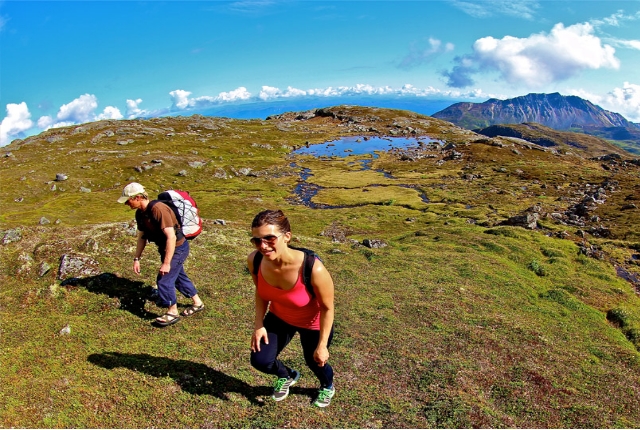 9. Gaze At Totem Poles
Gaze at impressive totem poles, which you can find nestled between mountains and oceans at Ketchikan. Totems are amazing monumental sculptures carved from fabulous great trees artistically. Alaska is popular for housing the biggest collection of the totem poles on the globe.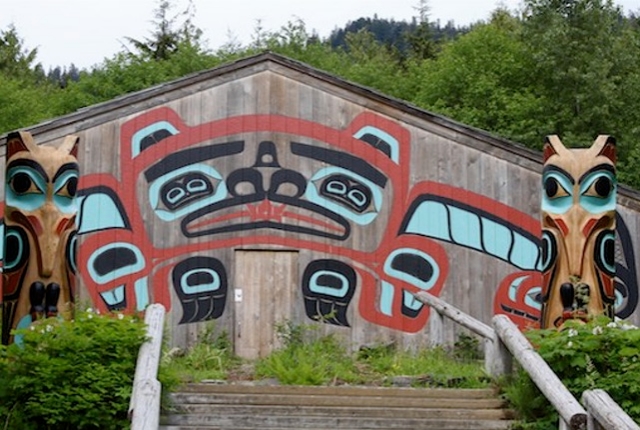 10. Tour Through Aurora Ice Museum
Plan to visit outstanding Aurora Ice Museum, which you can find in the Chena Hot Springs Resort. This incredible museum is developed by using greater than 1,000 tons of snow and ice and maintained at 7° Celsius so you can tour through this museum comfortably. Also, do not miss viewing a gallery featuring impressive sculptures by world's expert ice carvers, such as Heather Brice and Steve, a Northern Lights room, ice outhouse, an amazing observation tower, children's fort, Christmas tree, and polar bear.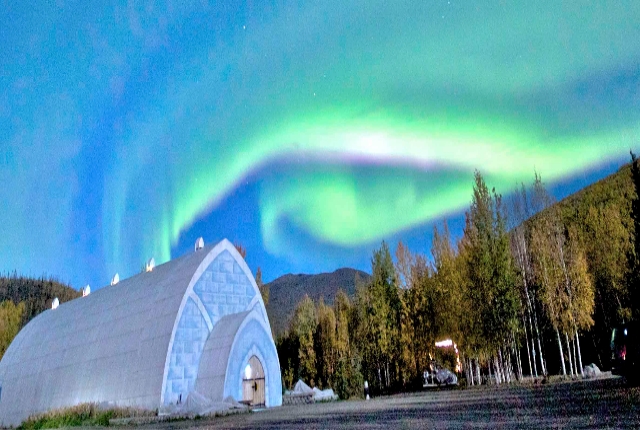 11. Watch Northern Lights
Another interesting activity that you simply can't afford to miss when vacationing in Alaska is viewing Northern Lights. Make sure you watch spectacular Northern Lights, also well-known as aurora borealis, glowing across the winter night skies any time between the December and March.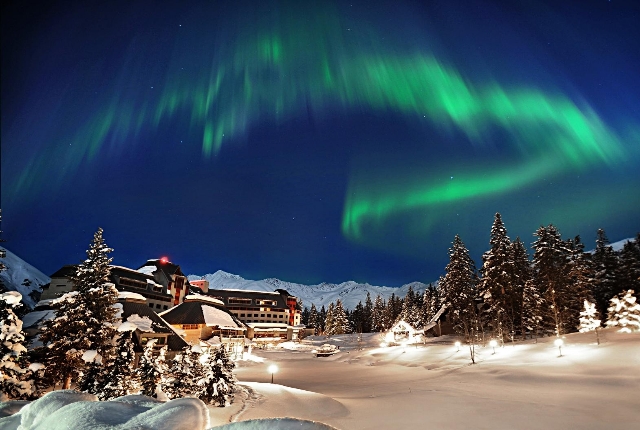 Now that you know these 11 interesting activities to enjoy in Alaska, make sure you go for each one of them during your excursion to this incredible American state.