For people or tourists who like to travel to places that have perpetual snow cover, natural features, flora and fauna connected with harsh icy environment Alaska the large4st state of United States can be most fitting. For this reason this big but sparsely populated state of US attracts tourists regularly from home and abroad. But Alaska has heritage and historic value also. It was inhabited thousands of years ago before the Europeans settled here. Russia made it their territory which was later bought by US. it finally became a US state in 1959. Now there are several important historic sites waiting for a history loving tourist to explore. Below is a list.
5 Major Important Historic Sites Of Alaska To Explore:
1. Castle Hill Historic Site
Castle hill historic site in Sitka is also known as American flag raising site. In this spot Alaska was handed over to US by the Russians. Later here on the top of Castle hill American flag was raised in 1959. Alaska was included in US as 49th state. The Castle hill is a small hill with only 60 feet height. If you are interested in this spot then you can start your historic tour of Alaska from this historic park.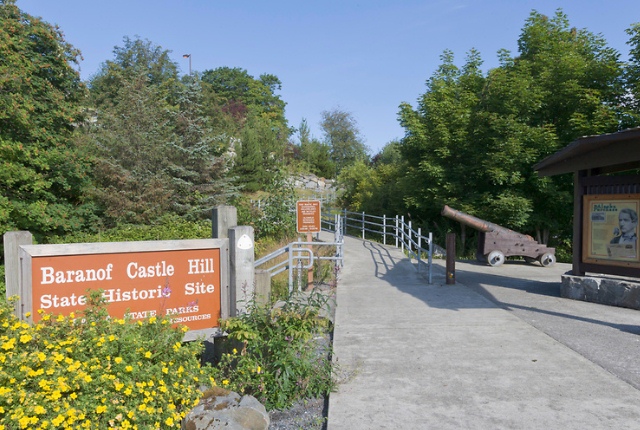 2. University Of Alaska Museum Of North
It is always the best idea to travel to the big local museum which provides enough information on the history and culture or heritage of the place. In this regard you can travel to Fairbanks to visit the Museum of north university of Alaska. This museum provides sufficient information on ancient history of Alaska through articles and objects found from archeological excavation. Besides it provides cultural information to the visitors too. The natural history section is also very rich. The building with post modern architecture looks fascinating from outside.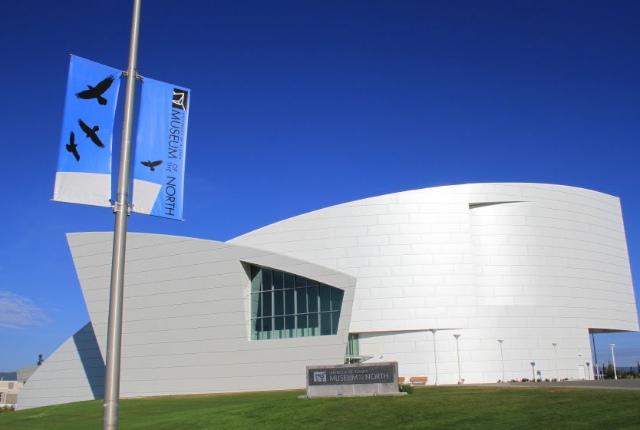 3. Klondike Gold Rush National Historic Park
The finding of gold gave birth to a massive gold rush in the Klondike region in late 19th century. It was a major part in the history of Alaska. Thousands of gold prospectors reached the area for gold. Small towns or settlements were founded for this reason. Now interested visitors can visit remaining restored houses, museum, railroad etc in Klondike National Historic Park in Skagway district. There is a visitor center also for tourists in Klondike to help tour the place.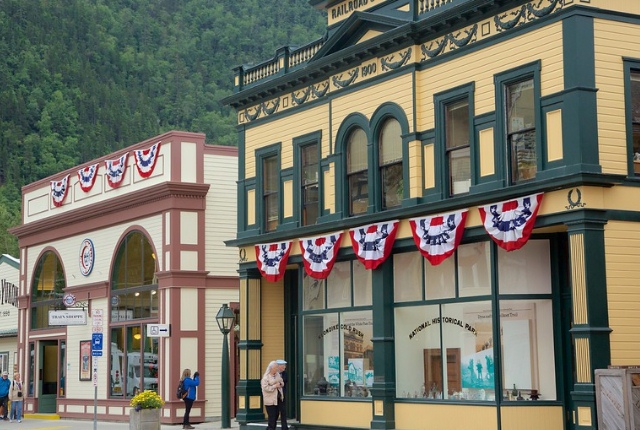 4. Church Of Holy Ascension
When people from Europe started to visit or live in different parts of Alaska efforts were started to convert local old inhabitants of the region to Christianity. This Church of Holy Ascension is one of the oldest Orthodox churches of Alaska which carried out its duty successfully. Historians say that at present the church that is seen was built in late 19th century on a previous structure of early 19th century. The architecture is typical Russian Orthodox. It looks magnificent from outside. Located in Unalaska of Alaska.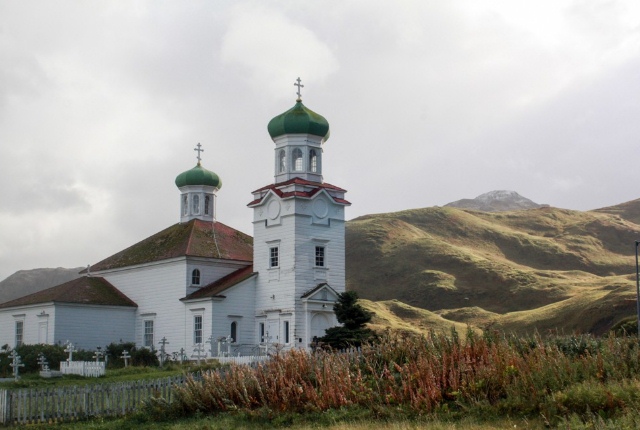 5. Kiska Island National Historic Landmark
Do you know that during the last phase of WW2 Japanese attacked US and occupied some parts of the country. This happened in some islands of Alaska like Attu, Kiska etc where a handful of American soldiers were stationed.  More than thousand of Japanese soldiers easily vanquished the Americans and captured the islands. They set up army base there. Americans recaptured these islands from Japanese after one year. Japanese fled leaving their entire base intact. Now you can see several WW2 war weapons. bunker. equipments, remaining of ship or submarine etc in Kiska island. It has to be mentioned that island does not have any arrangement for stayingt or food.