The capital of the United Kingdom, London is a top tourist destination and welcomes thousands of visitors every year. It is the center or art, entertainment and culture. Whether you are on the lookout for ancient artworks or encounter royalty at the Buckingham Palace, there is every opportunity to fulfill your desire. London has several parks, iconic landmarks, castles, palaces, cathedrals and museums. Exploring many of these can take days. However, let's pick the top 10 places to visit in London.
1. British Museum
The British Museum has the finest collection of antiquities from around the world. It has over 13 million artifacts including rare pieces from Babylonia, Assyria, Europe, China and other places.
Some of its most famous exhibits are the Egyptian mummies, the Rosetta Stone, the Mildenhall Treasure consisting of 4th century Roman silver and the Elgin Marbles from Parthenon.
The museum's brilliant collection showcase treasures spanning over two million years of human history. Although, entry to the museum is free, there are some special exhibits that require an entry ticket.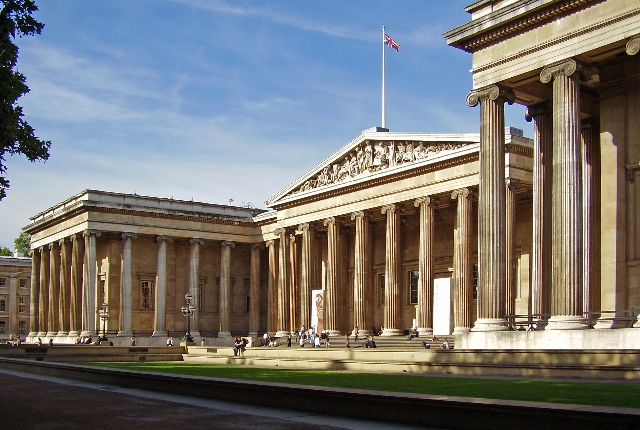 2. Buckingham Palace
The royal residence, Buckingham Palace, is one of the few working palaces in the world. Built in 1837, it has been home to the royal family since the accession of Queen Victoria.
It is one of the most iconic buildings of London and tourists from all over the world visit this place to get a glimpse of the royal lifestyle.
The palace hosts summer exhibits for tourists and you can enjoy a guided tour of 19 state rooms decorated with magnificent paintings by Rubens, Rembrandt and Canaletto. The famous Changing of Guard ceremony is another attraction at the premises of Buckingham Palace. The colourful and musical show draws large crowds and must not be missed.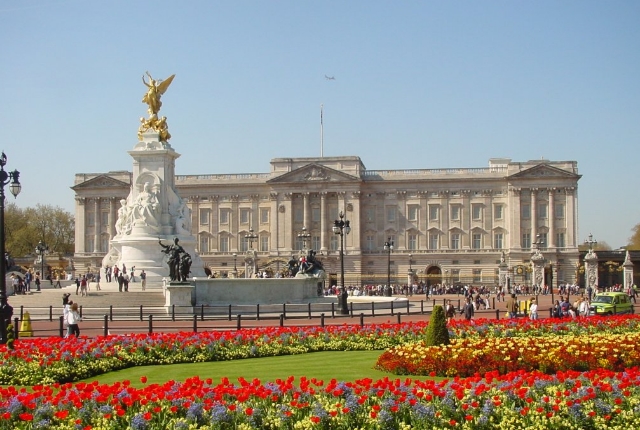 3. Westminster Abbey
Another preferred royal destination is the 700 year old Westminster Abbey. One of the oldest churches in the country, it is a part of Britain's history.
It is not only a great place for worshippers, visitors too can enjoy their tryst with history at the Westminster Abbey.
Most of the kings were crowned at this venue and many of them have been buried within its premises. Of late, it has also become the preferred destination for weddings in the royal family.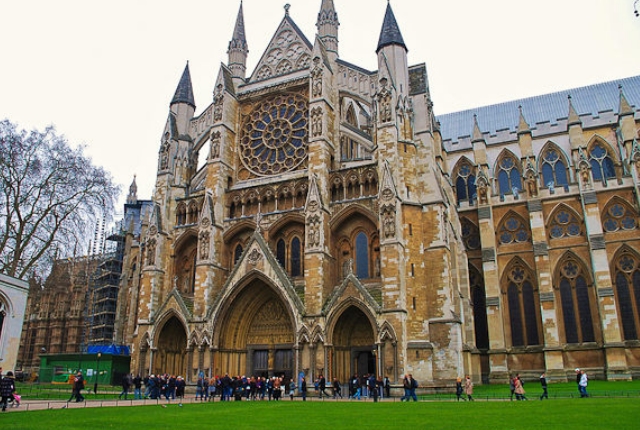 4. Big Ben
The iconic Big Ben is one of the most recognized landmarks in London. Located on the shores of the Thames River, a 97 meter clock tower houses a huge bell known as the Big Ben. The structure has become synonymous with London and can be seen in any picture depicting the city. The Houses of Parliament stretches below the tower and visitors can take tours to witness live debates and interesting political discussions.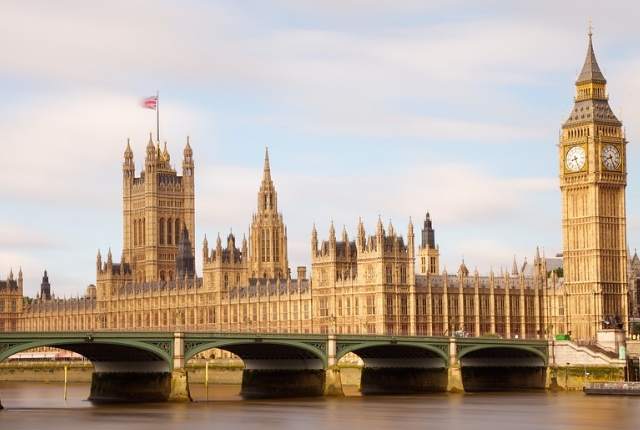 5. London Eye
Climb aboard the London Eye to take in breathtaking views of London. A prominent feature of the London skyline, it is the world's largest cantilevered observation wheel.
Located just opposite the Big Ben and Houses of Parliament, it is 135 meters high and offers a 360 degree view of the city.
It has 32 glass capsules and each of them can hold up to 25 people. With a 30 minute ride, you can expect a mesmerizing tour of the city from high above the skies.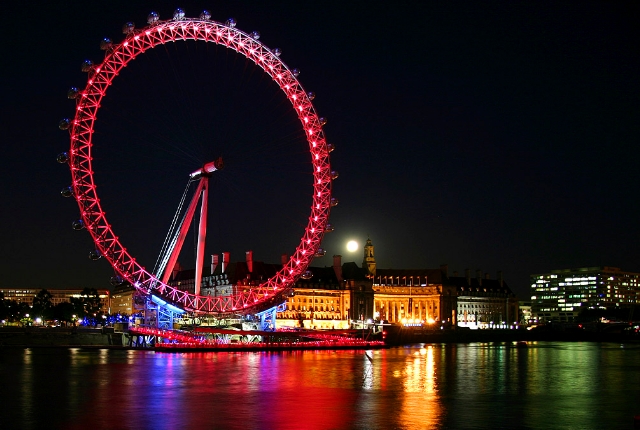 6. River Cruise on Thames
If you want to escape the hustle and bustle of a busy city like London, a river cruise can be ideal. Enjoy a relaxing cruise along the Thames and take a look at numerous historic buildings, iconic landmarks, the Tower Bridge and the Houses of Parliament. Tour operators organize different types of trips including sightseeing tours, themed river cruises and even offer dining experiences on the river.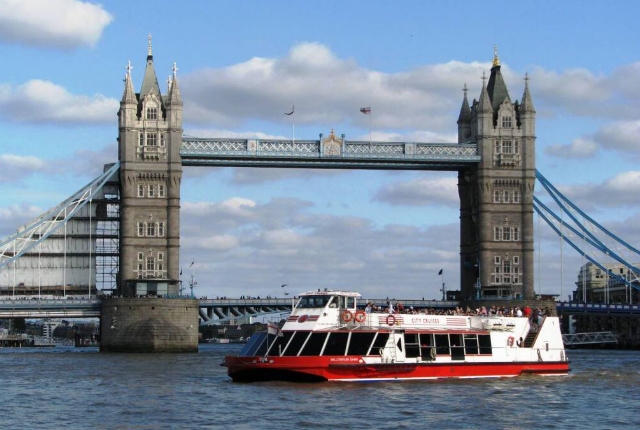 7. Madame Tussauds Museum
The famous wax museum of Madame Tussauds brings you closer to the stars. It is one of London's most visited museums and was founded by wax sculptor Marie Tussaud. Whether you want a date with George Clooney or the President of America, Barack Obama, you will be certainly obliged at the museum.
It has life like wax statues of renowned artists from around the world and include figures of Shahrukh Khan, Amitabh Bachchan, Aishwarya Rai Bachchan from Bollywood along with Hollywood veterans like Charlie Chaplin, Leonardo di Caprio, Emma Watson of Harry Potter fame and Daniel Craig.
Rockstar Michael Jackson, football player David Beckham, his wife Victoria Beckham and Princess Diana are some of the other notable characters that you expect to meet at the venue.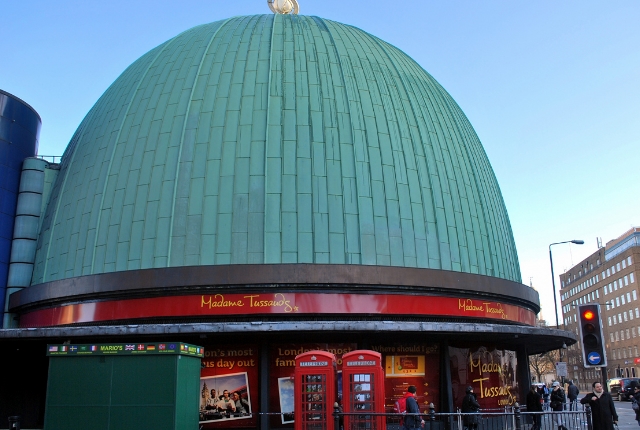 8. Hyde Park
Looking for some open space? Head to Hyde Park in London. It is the perfect place for a picnic or a family outing with kids. Covering 350 acres, it has a number of attractions.
A man-made lake made in the 18th century and known as the Serpentine is a popular spot for swimming and boating.
The Speaker's Corner, a traditional forum that encourages free speech is also located at Hyde Park. Other noticeable places at Hyde Park include the Apsley House, the former residence of the Duke of Wellington. It has been turned into a museum and has a remarkable collection of arts and artefacts.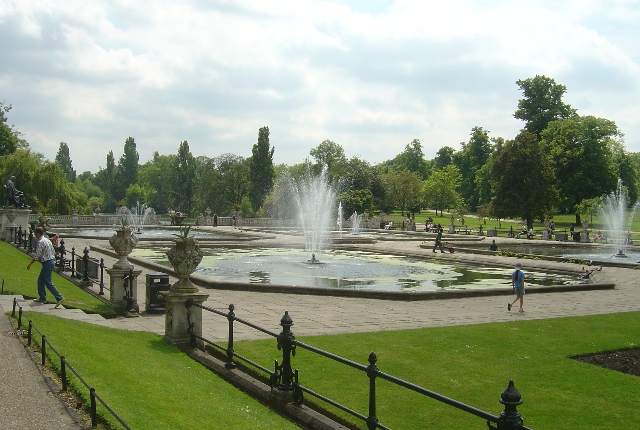 9. Churchill's War Rooms
Another place that you must not miss out on your trip to London is Prime Minister Winston Churchill's War Rooms. It has been immaculately preserved and was the nerve center of the British military campaign during World War II.
As the Nazis continued to tighten its noose around Europe, Britain's position became very difficult.
The cramped and simple condition of these war rooms display Britain's desperate situation at the time. A small cubicle and an improvised radio studio that delivered Churchill's famous war speeches has also been preserved here.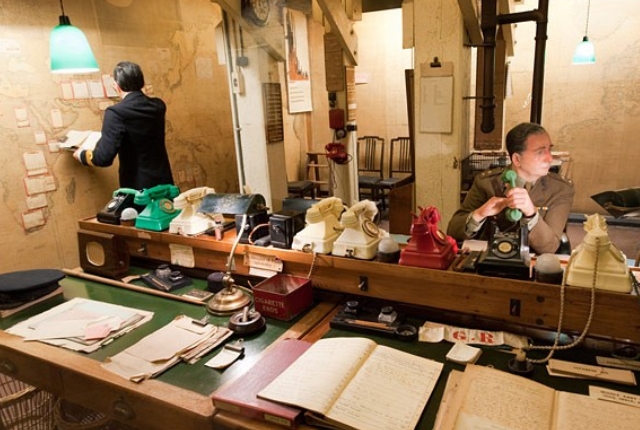 10. Trafalgar Square
Trafalgar Square was built to commemorate Lord Horatio Nelson's victory at Trafalgar against the Spanish and French. It is a popular public space and has been decorated with many fountains and bronze reliefs.
It also leads to London's famous theater and entertainment district, Soho.
Here you can find iconic stone lions, the famous Nelson's Column and Fourth Plinth. Different types of cultural events and shows are also organized here. During Christmas, Trafalgar Square is all dressed up and hosts the biggest Christmas Tree in London.