Vermont the north eastern state of US was an independent republic when it was formed. It was not among the 13 states which were colonies of Britain. This state was formed during Revolutionary war. Now it is one of the less populated states of America that has rich natural; features as well as gorgeous heritage and history. For its amazing features Vermont attracts lots of tourists regularly from home and abroad. You can see great natural attractions or can bathe in historic glory too. Besides you can engage yourself into some grand activities while in Vermont. Here is a list of such activities.
Below Are 5 Grand Things You Can Do While In Vermont:
1. Visit The Gorgeous State House:
Montpelier is one of the small cities of US that has a state capitol building. This state capitol is called State House in Vermont. This state house is typically classical European architecture influenced building that looks gorgeous from outside. The gold leaf dome is the first thing that catches eyes of a visitor. The present state house was founded in 1833. It has followed the style of Greek Revival architecture. The inside chambers, rooms, furnishings are equally exquisite and marvelous looking. There are guided as well as self guided tours available for visitors. Even audio guided tour in different language are available.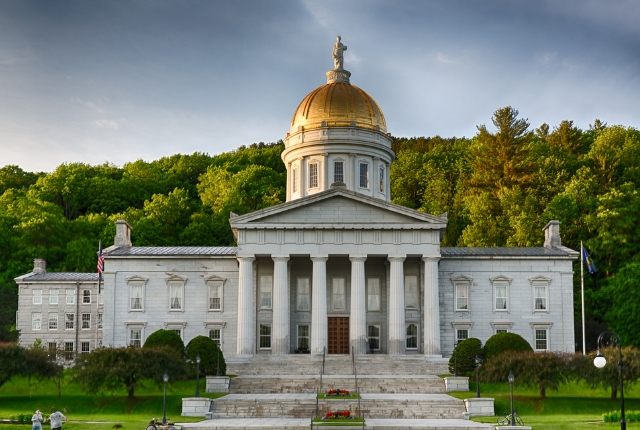 2. Step Into The Hope Cemetery:
Visiting old cemeteries in different US state is a must do activity but common practice. But visiting this old cemetery of Barre, Vermont is a bit different. The differwence or specialty of this place is all the graves of this cemetery have gravestones or grave sculptures made of pure granite. Barre is the place that supplies most granite to the country. The gravestones or sculptures look quite astonishing and different from one another. This cemetery was founded in late 19th century. At present there are more than 10000 graves in it. The ground is beautifully kept also.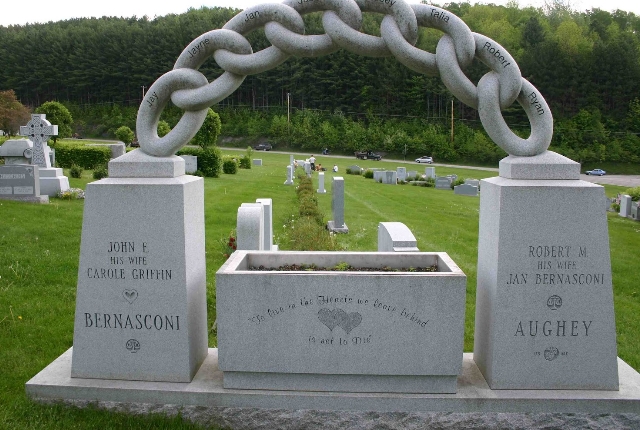 3. Have A Glimpse Of Funny Giant Gorilla In Leicester:
Different state of US has its own giant statue. Some of these statues are human while some represent animals or giants or some kind of monster. The statue that can be seen in Leicester of Vermont is a standing gorilla. But the funny or weird thing about this gorilla is that it has a car raised upward in one hand. The car is an old Volkswagen. The statue was built in 1987. The sculptor or artist is a local man T J Neil. The statue is built of concrete with reinforces steel. if you have kid with you then he or she will definitely have fun seeing this giant gorilla. But do not try to sit on its other lowered hand.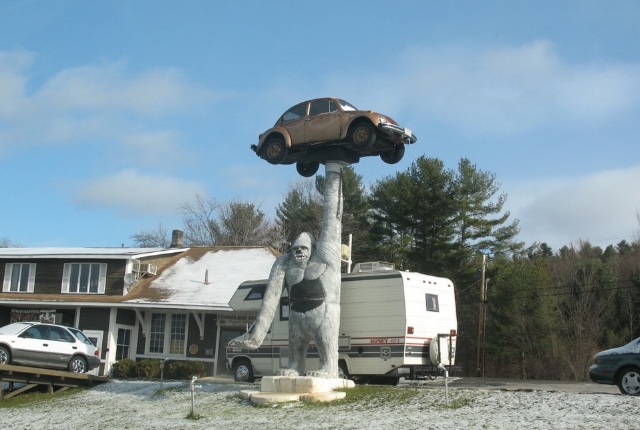 4.  Share The Sorrow In The Dog Chapel, St. Johnsbury:
You have dog. You love dogs very much. Them you should not miss this Dog Chapel while visiting Vermont. Dog chapel is the work of local artist, illustrator Stephen Huneck. Mr. Huneck was a famous artist and designer of dog art and dog related materials. When he miraculously recovered from a near fatal ailment he decided to build this chapel. He dedicated this entirely to dogs. The chapel is modeled after 19th century old chapels. The premise is dotted with dog sculptures i.e. bust, full figure dogs, dogs with masters etc. The inside of the chapel is full with photos of dead dogs with notes from their masters. You can share their sorrow for loosing pets. The chapel has shops nearby from which you can buy dog related things designed by Stephen Huneck.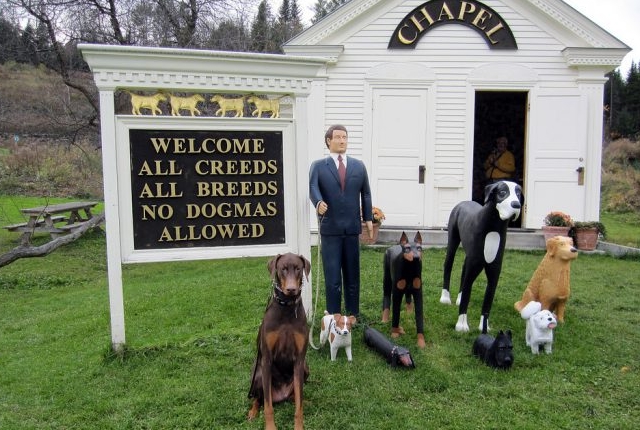 5. Enjoy The Beauty Of Lake Champlain:
Lake Champlain is one of the best known beautiful lakes of US as well as world. Though some parts this lake are in Canada too still most of it can be seen in Vermont. With almost 8000 square miles this lake is a place that has pure water related beauty, green surroundings and diversified flora and fauna. There are some heritage places around it too. The lake is also known to be the home of an mysterious serpent like creature. Many people have reported it over  years. It is lovingly called Champy. You can engage yourself into all sorts of lake related activities along with spotting Chapmy lake cruise too.