Popular for its natural landscape, home to over 100 covered wooden bridges of 19th century, skiing slopes, amazing hiking trails, and production of maple syrup, Vermont is a wonderful US state that you simply can't afford to miss explore. The open spaces in this least crowded northeastern US state is sure to attract you to spend a pleasant, particularly discovering and exploring some fascinating swimming holes. So, if you are planning to hike, swim, and relax by visiting some amazing swimming holes in Vermont, we are here to guide you. Read on to learn about some of the best watering holes in this beautiful US state.
Find Below Nine Best Swimming Holes In Vermont To Explore:
1. Pikes Falls, Vermont
If you are planning vacations in Vermont along with your kids, then you should not miss visiting Pikes Falls in Vermont. This swimming hole is a great location for children to have fun in the water. Your kids will enjoy sliding down a 10 feet long naturally present rock slide over here into wonderful waters of the watering hole. The pool here is about 40 feet wide and 10 feet deep having clear water which is less crowded. Lush green trees adorn its surroundings and you can find pebble beach like path as you enter the swimming hole.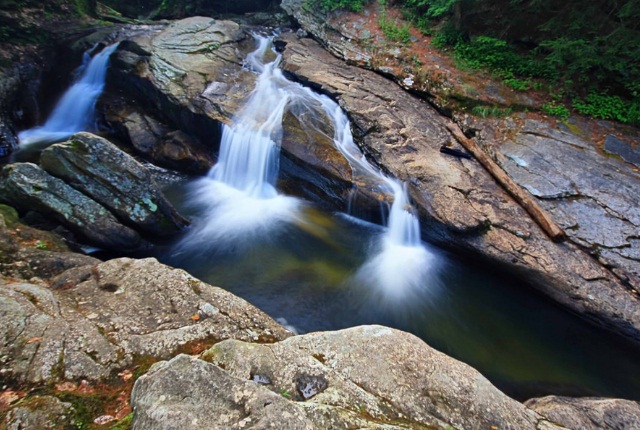 2. Bristol Falls, Vermont
You simply can't afford to miss exploring idyllic Bristol Falls during your excursion in Vermont. It looks enchanting when sun shines in the sky. You can find Bristol Falls dropping in a deep, long channel which is naturally formed by rocks. Enjoy the thrill of jumping down from the rocks into the cool water in the summer. Also, the surrounding rocks make a great picnic spot.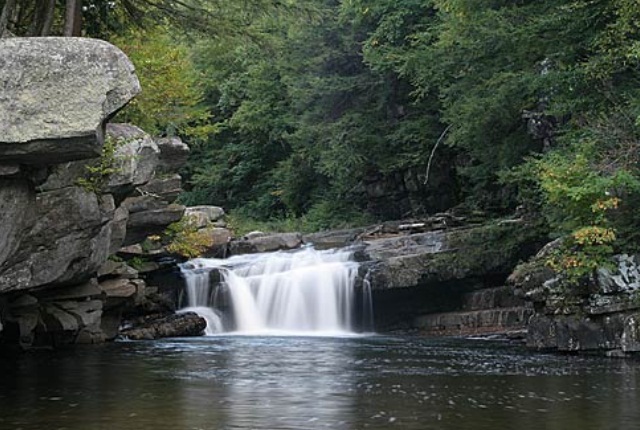 3. Salmon Hole, Vermont
Get refreshed by exploring scenic, old Salmon Hole, a watering hole in Vermont. You simply can miss gazing at the sweeping views over here while you have fun in the water. Also, a visit to the Salmon Hole gives you an opportunity to enjoy the fun of hiking. You can find this watering hole a half mile away from Jamaica and it offers you mesmerizing views of the Ball Mountain. Enjoy floating around or having a picnic with family or friends the tree canopy. If you explore the trail that leads you to the top of the falls, you can get some more breath-taking views to capture.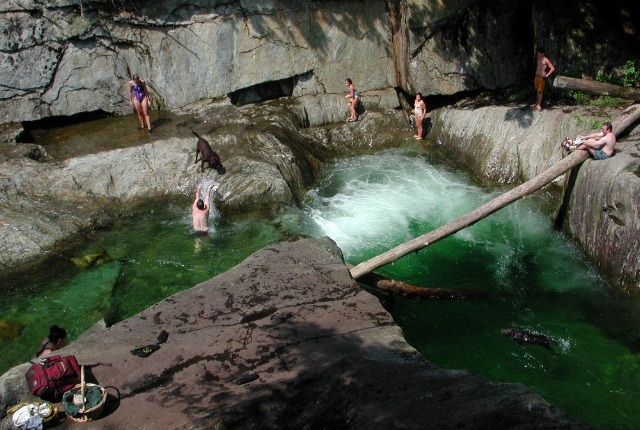 4. No Name Hole, Vermont
Marvellous No Name swimming hole is an eye-catching watering hole that you must visit when in Vermont. You can find a fascinating series of low falls here from where you can slip down in the refreshing waters of the pool. Get in the clear waters of the biggest pool after your first fall and enjoy the dip. It is not quite deep pool so it is safe. The pinkish color of the rocks imparts the swimming hole an amazing frame.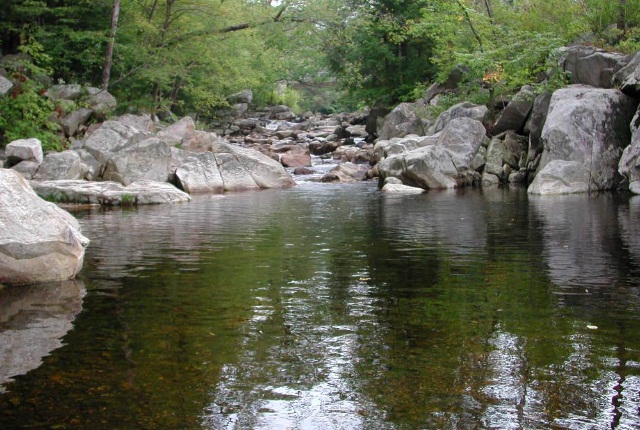 5. Dog River Vermont
Don't miss the cliffing jumping and sliding down the natural water chute when in Vermont. Visit incredible Dog River swimming hole and enjoy the thrilling experience of natural waters. You can also find a natural Jacuzzi here under the four feet fall. Make sure you enjoy the fun of canoeing in the high water. Have a refreshing time in the woods which are adorned by hemlock and hardwood.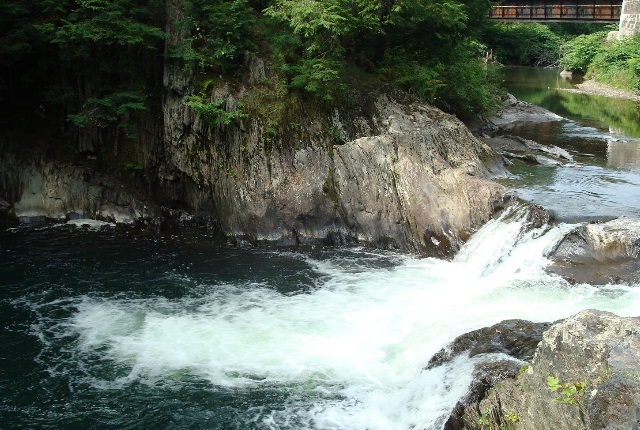 6. Dorset Quarry, Vermont
Another worth-visiting swimming hole in Vermont which should top your list of destinations-to-visit in the state is Dorset Quarry. It formed with the time and water, as once upon a time this area was a commercial marble quarry. If you are an experienced cliff-jumper, you should certainly explore this watering hole. Here you need to find an ideal splash landing depth when jumping off the cliff.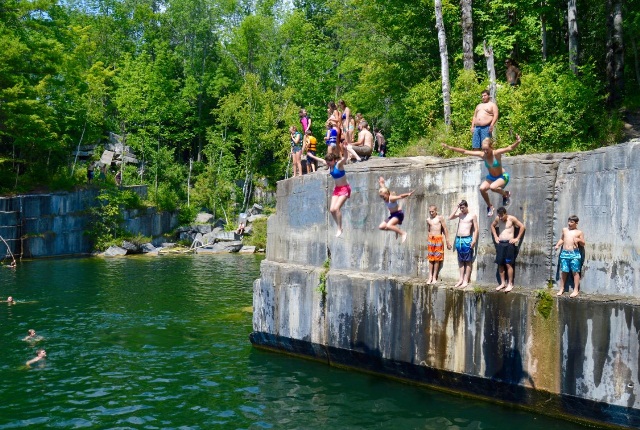 7. Lareau Hole, Vermont
Lareau Hole is a fascinating swimming hole which serves as an ideal spot for kids and families to have fun and get refreshed in its wonderful waters. The watering hole area here is shallow, and you can find both shore resembling entry and boulders to get in the fabulous waters. Spend a leisure time on the grassy banks or have a picnic here.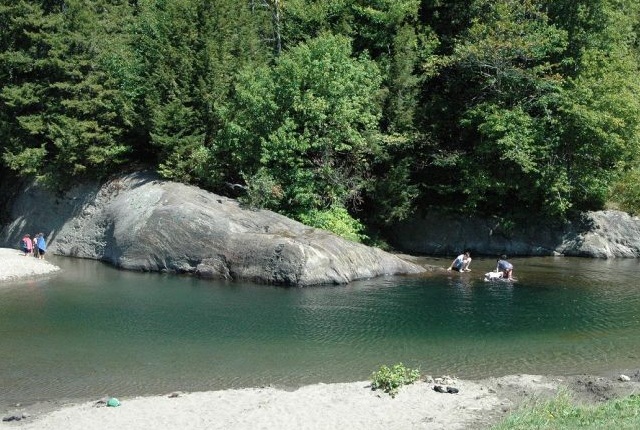 8. Warren Falls, Vermont
Chill out in the cool, enchanting waters of the Warren Falls when you are spending a sabbatical in Vermont. It is well-known as a part of the Mad River. Enjoy exploring various jumping off points to get into the clear waters of this amazing swimming hole. Boulders and pools here offer you an ideal playground in the hot months of summer to get refreshed. So, choose your spot and have fun exploring this watering hole in Vermont.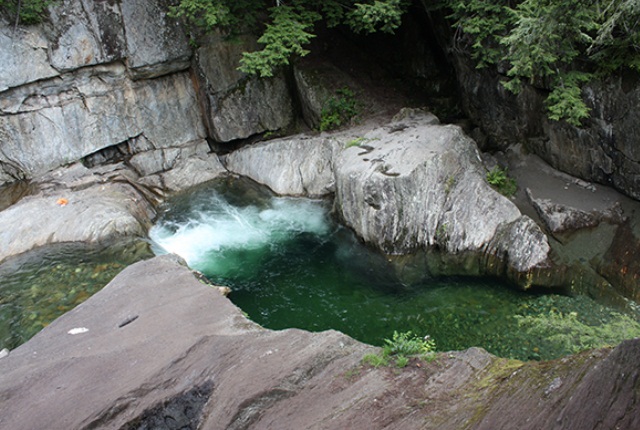 9. Three Holes, Vermont
The name of the swimming hole itself gives you a clear idea of the structure of the watering hold. You can find three wonderful waterfalls here with the largest fall as high as 11 feet high with a shady pool. The next fall is about 8 feet high and the pool is as big as a Jacuzzi. And, the third and last fall is about 6 feet high and the pool is ideal for chilling.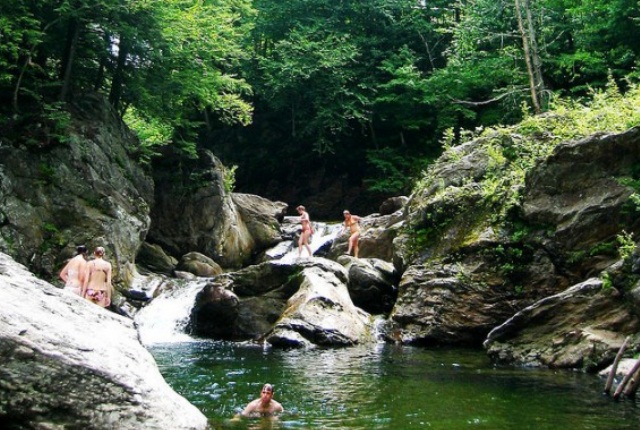 Now that you know these nine enchanting swimming holes in Vermont, make sure you explore each one of them during your excursion in this heavenly state in the USA.