Though in the map of US West Virgnia is located near eastern part of the country the Census Bureau and Association of American Geographers have designated it as a southern state of US. West Virginia shares a part of great Appalachian mountain. It has rugged mountainous beauty as well as some truly rich forests. This state of US is a favorite destination to tourists who love outdoor activities. Activities like rafting, hiking, fishing, skiing during winter, hunting etc are very popular in the state of West Virginia. But apart from these a tourist can engage him or herself in other interesting and mind blowing activities too. Here is a list of such activities.
Here Are 5 Mind Blowing Things To Do In West Virginia:
1. Find The Ancient History In Grave Creek Mound
Grave Creek Mound is a historic place in state of West Virginia that has remains of culture that inhabited this area more than two thousand years ago. This culture is called Adena culture. This place in Moundsville has a big conically shaped mound made of dirt. The nature of the mound is burial and many objects have been found from excavations here that are carried out from 19th century. The mound is one of the largest in the country. You can see all the findings in the site museum. The museum has thousands of articles derived from this site and from sites of other places that have similar significance too.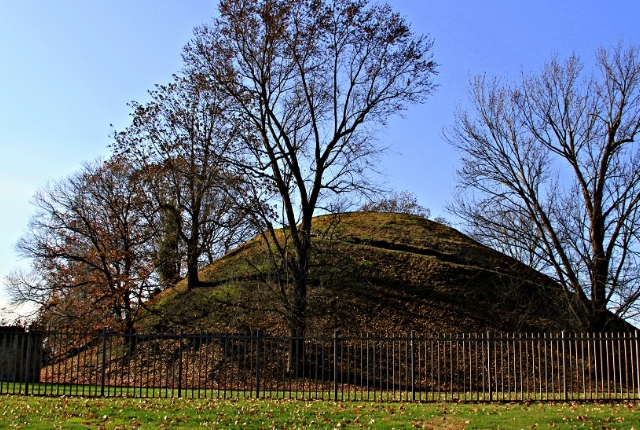 2. Feel Creepy Seeing Mummies In The Barbour County Historic Museum
If you think that these mummies are from the land of mummies i.e. Egypt then you will be severely wrong. These mummies are hand work of a local scientist named Graham Hamrick of Phillippi. Graham Hamrick had a talent of mummifying different objects with success.  These two female bodies were his best work that was done in late 19th century. It is said that he achieved this success from working with local mental asylum. Till death Mr. Hamrick did not share his secret with anyone. He was called Dr. Frankenstein too. Now you can see these US mummies in Barbour County Historical Museum during your visit to the state.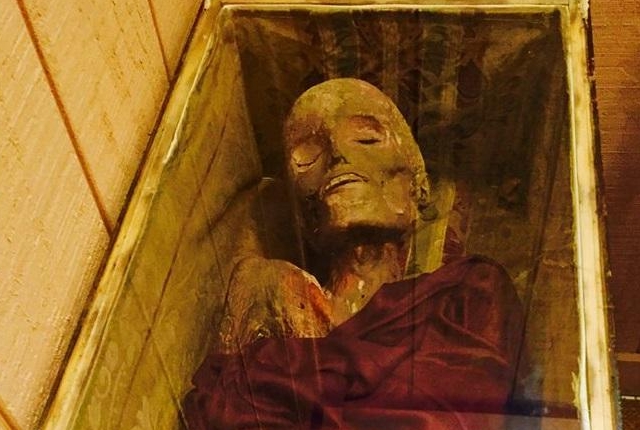 3. Behold The Mothman Statue Of Point Pleasant
Like other US states West Virginia has its own monster legend. The area is Point Pleasant and the monster is the famous Mothman. Mothman was a winged nearly 7 feet tall creature that was seen by almost hundreds of people during 1966 and 67. People told that this horrific looking creature even attacked people and devoured animals. It became something of a terror in those days. Later in 1967 an accident on local bridge over Ohio river that ciaimed several lives was linked to this creature. Some said that it came in Point Pleasant as a message bearer of impending doom. However this legend gained much popularity as a mopvie named Mothman Prophecies came out from Hollywood in early 2000s. Now in Point Pleasant you can see a 12 feet tall impressive looking stainless steel statue of the creature. Besides local museum also sells objects connected with this creature too.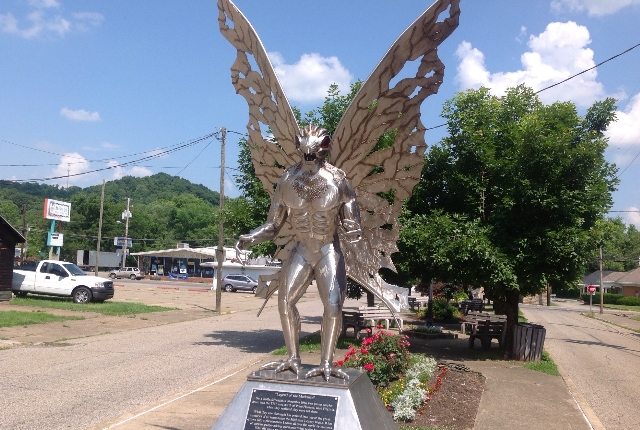 4. Be Stunned Stepping Into Palace Of Gold
Do not expect everything of pure gold in this palace from its name. The palace at McCreary Ridge Rd, New Vrindavan of West Virginia is the center of ISKON i.e. International Society of Krishna Consciousness of India. The place was founded in 70s of last century with the help from Keith Ham a follower of Srila Prabhupada founder of ISKON. A visitor can step into this wonderful palace after leaving his shoes outside. The palace will mesmerize you with it visual grandeur. The place is called New Vrindavan or the garden of Vrindavan. That is why you can see a beautiful garden, magnificent pond filled with water lilies in the premise. There are very big religious statues to see in this place also.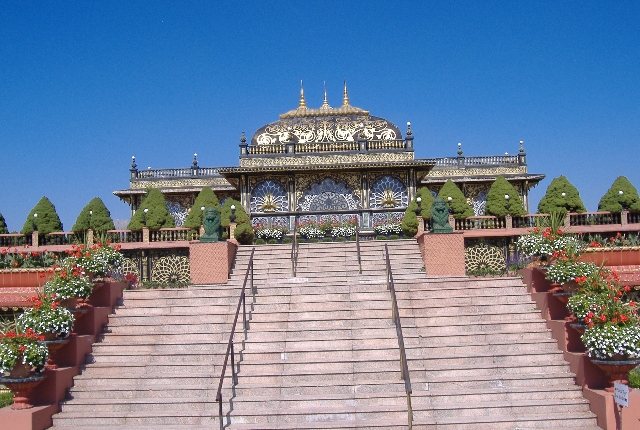 5. Visit The Farnham Garden Of Giants
Americans are innovative people. Sometimes they nurture extraordinary ideas and go to great lengths to give those life. This can be said for George and Pam Farnham. The Farnham couple has made the backyard of their house in Unger, West Virginia into a sort of garden filled with giant statues. George and Pam after searching with great enthusiasm and lots of patience through internet have discovered these statues from various locations and sources. They then have spent a lot of money and energy to bring those to this place and set them up. Now you can really be amazes to see line up of  gigantic statues of several feet which include men and women of different kind. One statue is called fiberglass or Fiberglass Man, one is Muffler Man while another one is referred to as Beach Dude and Bag Boy etc.