The US state of Virginia has some important establishments of east coast. Besides it is a state that has beautiful geographical features such as valleys and great sea beach due to proximity to the sea. The history of Virginia is very rich also. It is one of the British colonies of this country before independence. After independence this state played a very important role in civil war too. It was the capital of confederate states. In this regard this eastern state of US has some very interesting tourist attractions scattered around it. These will definitely satisfy tourists of all kind of tastes. One can start his or her tour of the state from capital city Richmond.
Here Are The 5 Must Visit Attractions Of Virginia:
1. The State Capitol Building, Richmond
The Virginian state capitol building is one of the oldest in US. It was built in late 18th century. The design was brainchild of Thomas Jefferson. He took inspiration from A Roman temple in France. The front part definitely looks classical European. With this capitol building there are several houses in adjacent area that give an impression about Richmond before or during civil war.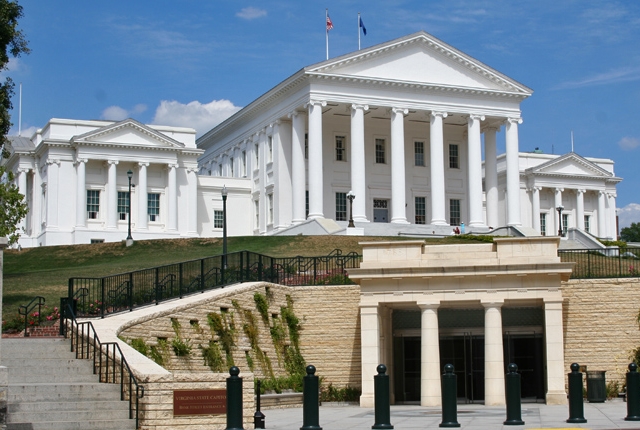 2. The Heritage Town Of Williamsburg
Williamsburg is a heritage town in literal sense of Virginia. It was capital in the colonial time when war or revolution was being fought. Now there are several buildings and areas of the town have been restored and maintained in such a way that it gives a clear conception about life and society at that time.  Not only heritage houses, for visitors local people dress up like old time and horse driven carriages are also seen on the streets. Visitors can see farmers or slaves toiling in the field like colonial time also.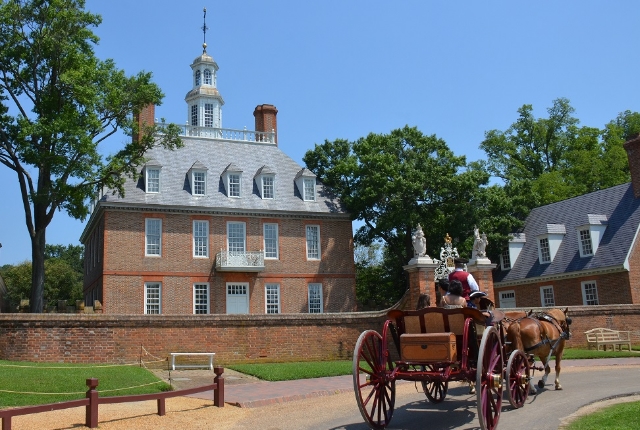 3. The Natural Bridge
Interesting bridges are definitely attractions that give impression about technical and scientific achievement of people. But in case of Virginia this bridge is the work of nature. It is an arch like creation that can be seen in the Rockbridge county of Virginia. It is seen on the gorge through which Cedar Creek, a small tributary once passed. The arch is a limestone formation that has a height of 215 feet. The span is 90 feet too. The area was visited by several renowned personalities like George Washington, Thomas Jefferson in the past also.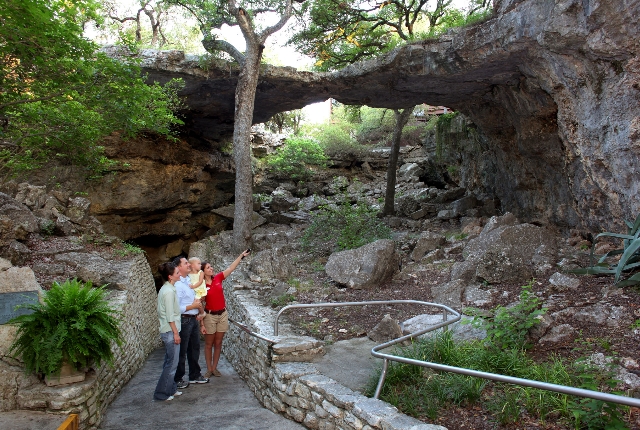 4. Manassas Historic Battlefield Park
If you have visited Williamsburg to have a glimpse of Virginia during American revolution then you should visit Manassas of Virginia to get informed about major battles fought during civil war. Manassas is the place where major battle of Bull Run was fought. Now visitors can see made up mock arrangements that give impression about those battles here. Besides there are layout of the battlefield, guided tour around the battlefield and memorial or statue in honor of soldiers etc too which tourists can see.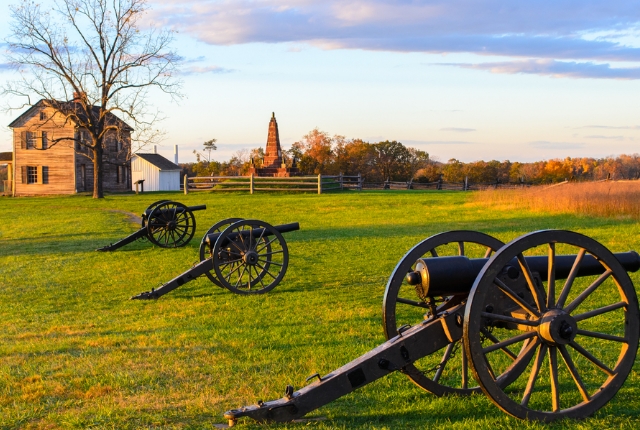 5. Arlington National Cemetery
Visiting cemeteries of different states of US gives a somewhat clear and enough  information about the history of the state or the area. In this regard visiting Arlington cemetery is must for a visitor who wants to know Virginia or in a word US history. This place is an iconic landmark of the country too. Hundreds of graves arranged in excellent order makes a very peaceful sight. There are many notable graves which are frequently visited. These include the grave of John F Kennedy, The Iwo Jima Memorial, Tomb of Unknown Soldier etc. It is a place where soldiers of US died in different wars around the world are mostly buried.