The history of most of US states is almost the same. At the beginning theses are inhabited by indigenous local people or native American Indians of different tribes. Subsequent immigration of people from Europe made these local tribes to get into conflict with the immigrants. This resulted in their defeat and the people of Europe taking hold of the state. The history of northeastern state of US Maine is also almost the same. The difference is that the harsh geography and climate made most of Europeans particularly British people to flee from the state leaving a little portion to stay here. This rugged geography of the state with rivers, forests are natural attractions of Maine. There are other interesting cultural features too. In a word Maine can satisfy the hunger of a traveler looking for diversified attractions.
Here Are 5 Must See Interesting Attractions Of Maine:
1. The Acadia National Park
It is already told that Maine has enormous natural resources. In this regard the state is full of natural parks and there are some islands which are really beautiful places to get close to the nature. The most popular and frequently visited is this Acadia National Park. It is a place that has an area of 49000acres of green forests, granite hills, uneven coastal area, lakes etc. It is a heaven for tourists who love nature. There is arrangement to hike around the park also.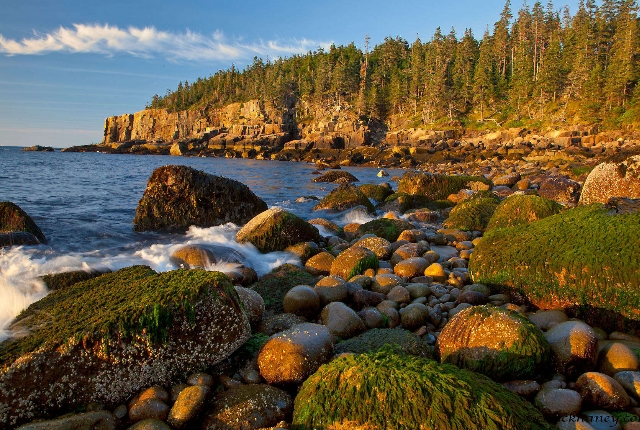 2. Wooden Fort Of Augusta
Augusta is the capital of Maine. This wooden fort known as the Old Fort Western Museum on Kennebec is perhaps one of the greatest attractions of this place. This wooden fort was built in mid 18th century. Historians say that it is the oldest wooden fort of New England. This fort apart from its well restored state attracts visitors for a museum too. This museum has exhibits that depict the history of the adjacent area. A must visit place for a tourist who likes museum.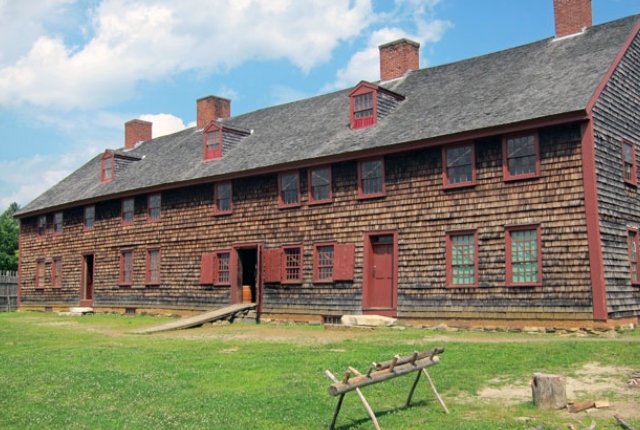 3. International Museum Of Cryptozoology, Portland
Cryptozoology is the subject in which study of mysterious creatures like abominable snow man or yeti, lake monsters like Nessie, mysterious sea serpents, mythological creatures etc is done. This museum is based on this weird subject. It is situated in Portland of Maine. It can be called perhaps the only of its kind. The museum is work of Loren Coleman. Mr. Coleman has collected samples like cast footprints, body hair, hair etc for this museum. There is full size specimen of Coelacanth, a fish once though was extinct. Besides there are replicas of yeti, mermaid etc too.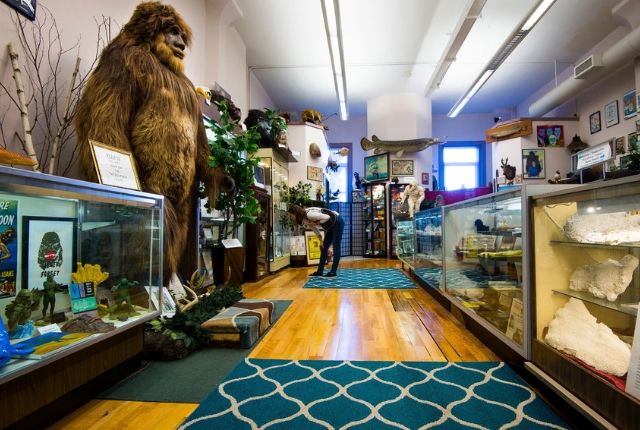 4. The Residence Of Stephen King
The master storyteller and one of the prolific horror writers Stephen King is the son of Bangor, Maine. People who are fans of this great writer come here to see the house of the author from street and give pose for photo. The house looks quite interesting too. Apart from its vintage look the gate is decorated with weird creature figures like bats, spiders. The whole thing suits  King's body of work.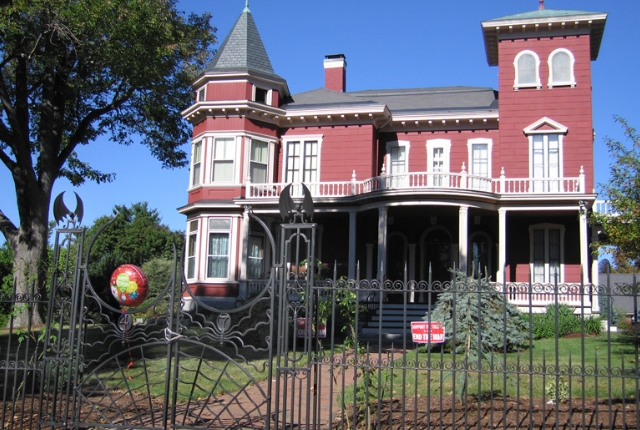 5. The Giant Indian , Skowhegan
The history of US is full of conflicts between European immigrants and local native Indians. But this 62 feet high statue on a 20 feet tall base in Skowhegan, Maine is erected to honor an Indian tribe Abnaki, who were benevolent people. This statue was built in 1969  on the occasion of 150th anniversary of the state. The sculptor was Bernard Langlais. It is said that this statue is the tallest Indian statue in the world.