The state of Oklahoma in south central US is the only state that has long standing positive relationship with native Indians.  The word Oklahoma stands for Red People. Apart from red Indians the state has inhabitants whose ancestors were European settlers like English, German, Irish etc. That is why it has great colorful cultural assimilation. Besides this state is also rich in natural beauty. It has mountains, prairies, forests etc. The state is a producer of oil and agricultural products also. Tourists who like to tour places that have various types of attractions will not be disappointed with Oklahoma. They can start their journey from the capital of Oklahoma city.
Here Are The 5 Astonishing Attractions Of Oklahoma For Tourists :
1. The State Capitol
The state capitol building of Oklahoma in Oklahoma city is a must visit attraction if you have started your tour from the city. The construction of the building was started in 1914 or 1915 and it ended in 1917. It followed the typical classical European structure of Greco Roman. But it did not have the dome on itstop for long time. The dome was added in early 21st century. The interior of the building is as spectacular as exterior. It has hundreds of rooms, amazing art work like murals inside. There is guided tour available for tourists in this building. Apart from the building there are other attractions outside the building within the premise too.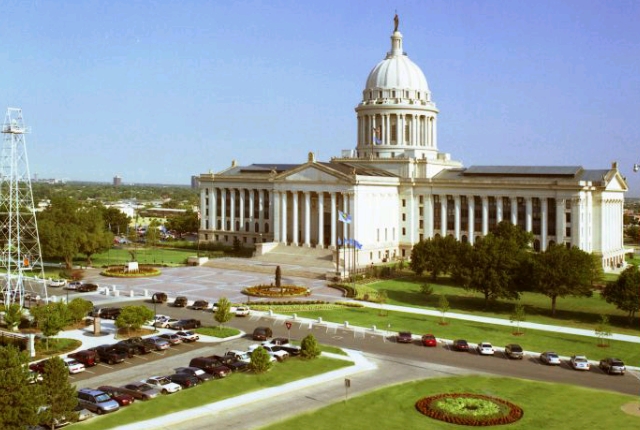 2. National Memorial, Oklahoma City
Oklahoma city has plenty of entertainment and amusement in place like City Zoo. But before going to this place it is requested that you pay a little visit to the National Memorial of the city that was established in early 2000 to commemorate the memory of the horrific act of domestic terrorism in Oklahoma city of 1995 that claimed more than  hundred lives. The sculptures in this quite and calm place are symbolic. The surrounding is very scenic. But it is a place that is established to protest every kind of heinous terrorist act in any corner of globe.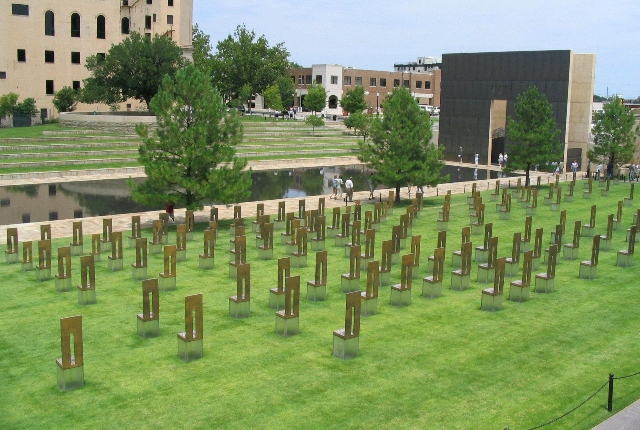 3. Gilcrease Museum, Tulsa
The state of Oklahoma has some very rich museums that depict history of the region starting from ancient time. One of such museums is located on Gilcrease Museum Road of Tulsa that is known by the name of Gilcrease museum. It is established on a vast acres of land. There are several articles in the museum related to ancient time, native American culture, frontier time or wild west etc. For nature loving visitors there is a beautiful garden in the outside of this museum too. You can take a break and relax in this garden while touring the place.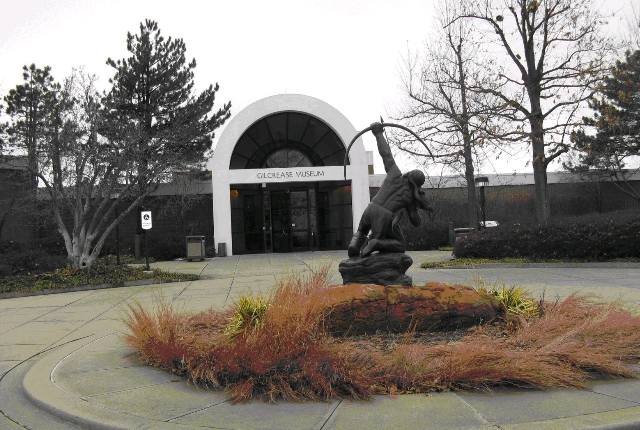 4. Fort Gibson Historic Site, Muskogee
The history of early American forts was mostly full of bloody battles and conflicts with native Indians. But this Fort Gibson of Muskogee county that carried out its frontier duty from 1824 to 1888 had an amazing and very peaceful bloodless history. Now this fort is regarded as a historic site. Tourists can visit the fort, its restored buildings and museum. There are reconstructions of historic events which are staged for tourists too.

5. Marland Estate Mansion, Ponca
The richness of Oklahoma in natural oil is already mentioned. If you want to visit a place that is connected with an oil baron who later became the governor of the state, you can visit the estate mansion of E W Marland near Ponca city. The estate house was built in 1928 and it has every richness and precious articles or objects  such a house usually has. Besides it has  museum with valuable art objects and museum that is connected with oil culture of the region too.