Are you planning to visit Missouri for your honeymoon holidays with your beloved spouse? Are you planning to explore all pleasant destinations in Missouri during your stay in Missouri? If you nodded along in agreement, then that's a wonderful idea. Missouri is popular as a Midwestern state in USA that is adorned by spectacular grassy plains, charming lakes, and scenic, green forested Ozark Mountains. Jefferson City is popular as the capital of enchanting Missouri. So, if you are wondering which pleasant destinations you should visit when vacationing in Missouri, think no further. Let's have a look at some amazing honeymoon destination in Missouri to visit.
Find Below Five Wonderful Honeymoon Destinations In Missouri That You Must Not Miss:
1. Forest Park, Missouri:
Make sure you visit Forest Park with your spouse when honeymooning in Missouri. You can find it in St. Louis, and it is an ideal destination in the state to stroll around and watch eye-catching natural beauty. The Forest Park spans greater than 1300 acres, and it offers you both outdoor and indoor amazing activities and attractions to enjoy. Some of the most well-known attractions that the Forest Park offers you are the Turtle Park, outstanding Saint Louis Zoo, scenic lakes, wonderful St. Louis Science Center, some attractive water features, and a fabulous golf course. It serves as an ideal place for individuals of all ages and you can have a great time exploring the park throughout the day.

2. Lake Of The Ozarks:
Plan to visit Lake of the Ozarks, which is world famous as 'The Magic Dragon'. It is well-known for its peculiar serpentine shape and it's so big at it features greater than 200 sq. km surface area. This amazing Lake of the Ozarks is located in the heart of Missouri and spans across four nations. It is popular for being the biggest reservoir in the incredible state of Missouri. When this fascinating Lake of the Ozarks was constructed, it was known to be one of the biggest man-made lakes on the plane. The Lake of the Ozarks is home to several golf courses, attractive parks, and settlement as it comprises a fabulous shoreline of about 1,850 km. Camp here with your spouse. Also, you can find here several vacation resorts, restaurants, and marinas.

3. Branson:
Plan to watch outstanding live musical performances along with your beloved spouse at Branson, a popular destination in Missouri. Branson has around 52 theatres where several prominent artists and legends in the entertainment industry perform live performances. You can find rock and roll, pop, brilliant country and gospel music performances over here. So, plan to spend a day in Branson to enjoy a pleasant musical performance with your spouse.

4. Vaile Mansion:
Gaze at impressive architectural work of Victorian Second Empire by visiting Vaile Mansion along with your spouse. This amazing mansion was constructed in 1881 by Mrs Harvey Vaile and Colonel. You can find some beautiful features in the interior of this amazing house. It includes painted ceilings and nine marble fireplaces. By exploring Vaile Mansion, you get an idea of the lifestyle of the upper echelon of society in the initial 1880s. If you and your spouse are history buffs, then you are sure to enjoy exploring this Vaile Mansion.

5. Table Rock Lake:
You simply can't afford to miss visiting Table Rock Lake, which is well-known as an artificial lake located in incredible Ozarks Mountains, along with your spouse. It is situated at a height of about 280 m high sea level. This charming lake has greater than 1,000 km shoreline, which is home to great camping sites, shops, RV park, wonderful marinas, and amazing restaurants. Make sure you enjoy the fun of fishing at this fabulous Table Rock Lake. Go for wondering cycling and hiking in the nature here along with your loved one. Also, you can enjoy the fun of swimming and boating. Do not miss viewing eye-catching views of the mountains in the surroundings and clicking the spectacular views when exploring this lovely lake.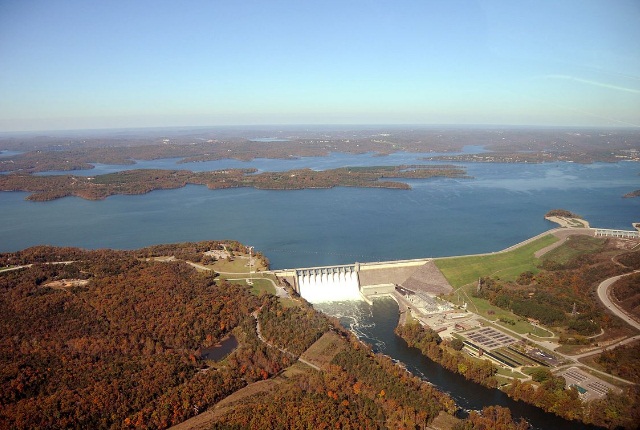 Now that you know these five honeymoon destinations in Missouri, make sure you visit them during your honeymoon holidays.