Set your clock to 'Fiji time' and enjoy a memorable, once in a lifetime holiday in this exotic island nation. The Republic of Fiji is located in the warm waters of the South Pacific Ocean. This island nation comprises of 333 tropical islands, most of which are uninhabited. With undersea marvels, lush beaches, whispering palm trees, exotic flora and fauna, Fiji is the ideal locale to experience a magical escape from humdrum, everyday life. Fiji is not just a honeymoon destination. It is also a place where the whole family can unwind and have loads of fun together. From sipping kava, to island hopping and gazing at the firewalkers of Beqa, Fiji offers numerous first time experiences to its visitors. To know more about the incredible things you can do in Fiji, read on.
Here are 10 Incredible Things To Do in Fiji
1. Trek Through the Lush Rainforest at Colo I Suva Forest
Colo I Suva Forest Park is an emerald green hideaway that is teeming with rare endemic flora and fauna.
This national heritage park is spread over two and a half kilometers.
Colo I Suva Park has nearly six and a half kilometers of well tended zig zagging hiking trails. The numerous glassy, crystal clear pools scattered across this gorgeous park beckon visitors to take a quick dip in its icy cold waters. This park also has two stunning waterfalls. To enjoy a sumptuous meal, tourists can head to Colo-I Suva lodge which is located just opposite the park entrance.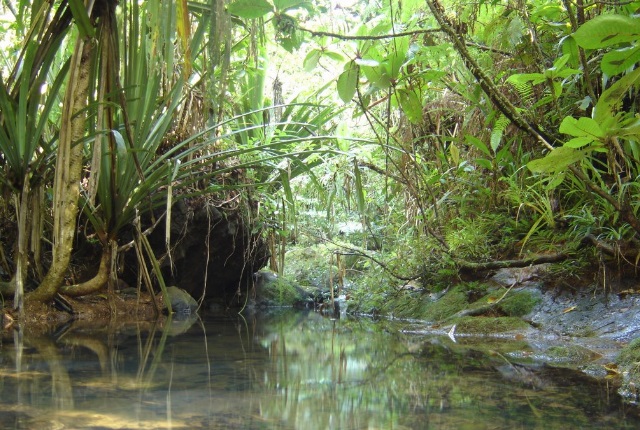 2. Gaze At The Firewalkers Of Beqa
The fire walking performance put up by the locals on the Island of Beqa, is a heart stopping entertainment act, which is not to be missed on a trip to the exotic island of Fiji. Beqa, is a secluded island paradise located in the very heart of the Fijian islands. The fire walking session starts with the villagers uncovering large stones, which have been hidden away in the belly of a roaring fire for several hours. These red hot stones are placed in a prescribed manner on the ground. To the chants dedicated to the fire God, the warriors of this village walk bravely across the burning stones. According to Fijian lore, only the direct descendants of the great Chief Tui Naiviqalita, are allowed to participate in this high octane fire walking session.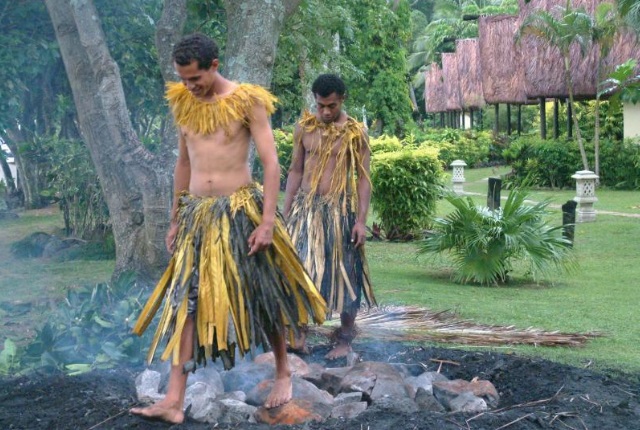 3. Visit The Magestic Fiji Musuem
Experience a memorable journey into Fiji's historical and cultural evolution by visiting the famous Fiji Museum. Fiji museum is located in Suva, in the heart of the renowned Thurston Botanical Gardens.
The remarkable archaeological materials which are proudly displayed in this museum date back to more than 3700 years.
Some top displays at this museum include the rudder from the HMAV Bounty (the famous ship led by Captain Fletcher Christian), as well as grisly display of cannibalism, numerous war clubs and a massive double hulled canoe.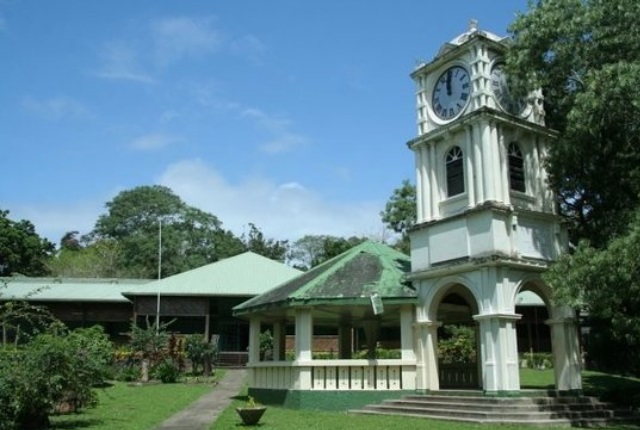 4. Discover The Milky White Tavoro Waterfalls
Taveuni, the third largest island in Fiji has earned the nickname 'Garden Island' because of its impossibly green jungle. The three breathtakingly beautiful waterfalls, known as Tavoro Waterfalls or Bouma Falls, are nestled deep within the idyllic environs of the Bouma Heritage Park.
The highest of the three waterfalls is the lower Bouma Falls, which drops from a height of 24 meters.
The Middle Bouma Falls (15 meters high) and the Upper Bouma Falls (10 meters high) are perfect for swimming. Adventure enthusiasts can hike across the numerous trails which criss-cross around these beautiful falls.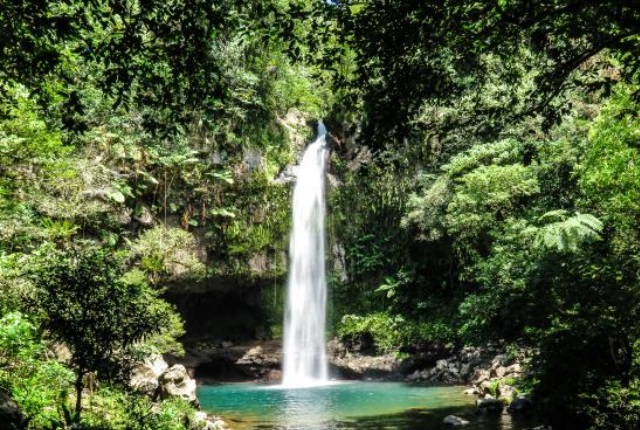 5. Spend Some Quiet Time Sri Siva Subramaniya Temple
The exquisitely beautiful Sri Siva Subramaniya Temple is a three part temple complex, which is dedicated to the powerful Hindu deity Murugan.
This temple is situated in Nadi. The temple was founded by Ramaswami Pillai in 1913. The Sri Siva Subramaniya temple has earned the unique distinction of being the largest Hindu temple in the Southern Hemisphere. Within the precincts of this temple complex are two smaller temples, one of which is dedicated to the elephant God Ganesha and the other to Goddess Meenakshi and Lord Shiva.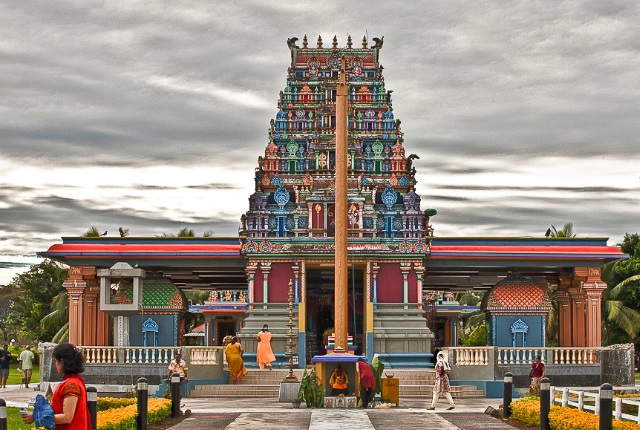 6. Enjoy High Adrenaline Water Sports In Malolo Island
If you want to enjoy a laidback vacation, Fijian style, head to the exotic island of Malolo. This idyllic island paradise located just 25 kms west of Fiji's Nadi International Airport is situated amongst the Mamanuca Islands. This tranquil South Pacific island's swaying coconut palms, cobalt blue seas, powdery white sandy beaches and abundant coral reefs is the ideal locale to enjoy some thrilling water sports. Adrenaline inducing water sports like wind surfing, kayaking, swimming, diving, snorkeling and windsurfing are extremely popular among tourists who visit the Malolo Island.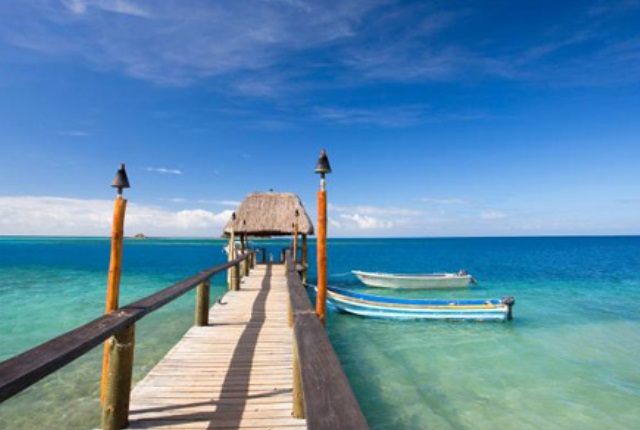 7. Explore The Vast Snake God Cave
The Snake God Cave or the Wailotua Snake God Cave is one the largest cave systems in Fiji. This cave system is located in Wailotua village which is located approximately an hours' drive north of Suva. The Snake God Cave is so called because of the presence of six stalactites which resemble the heads of serpents. Tourists can sign up for a guided tour to explore the labyrinthine interiors of the cave. Additionally, a visit to this cave also affords visitors the chance to study the rare blossom rats.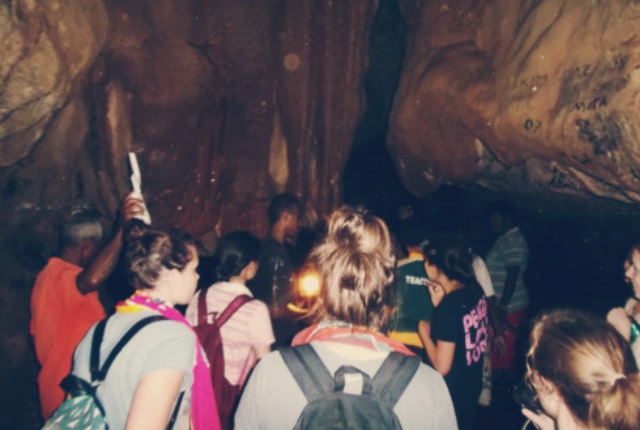 8. Immerse Yourself In The Therapeutic Mud Pools Of Sabeto
Sabeto Hot Springs and Mud Pools are located in Nadi. The geo thermal hot springs and mud pit at Sabeto has long been a magnet for tourists. Visitors like to immerse themselves in the healing, mineral rich mud. A relaxing dip in the sulphur rich therapeutic waters of the hot springs is believed to rid one of harmful toxins.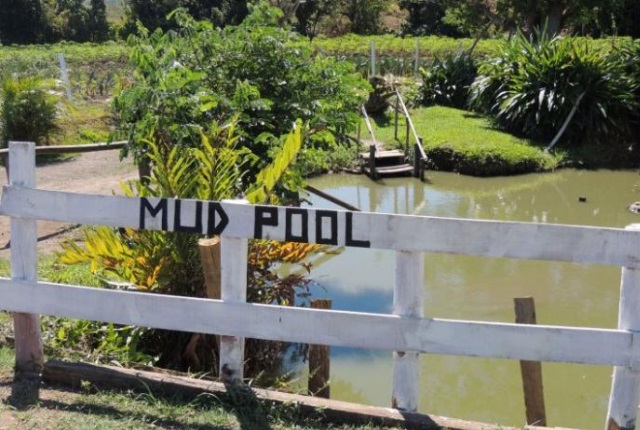 9. Go Island Hopping
What better way to see Fiji than to sign up for a memorable island hopping tour aboard the grand Yasawa Flyer Ferry. Visitors can buy a island hopping pass and take anywhere between 5 and 21 days to see the gorgeous islands which dot this archipelago. Opting for an island hopping tour will help visitors to see 9 major island groups of this fantastic nation.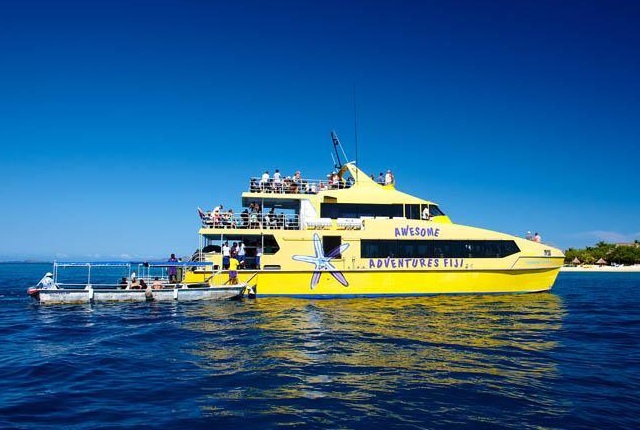 10. Sip Kava On The Beautiful Island of Vanua Levu
A trip to Fiji is just not complete without sipping Kava. Fijians consider Kava to be their national drink. This drink which is best known for its mildly narcotic effect is prepared from the roots of the Yaqona plant. A typically Kava drinking session comprises of a large group of people sitting together cross legged on the floor while kava is passed around in coconut shells. Drinking kava has become a way of Fijian life. Visitors to this country must partake of this social event to experience authentic Fijian island life.