Victoria is known to be the second most populous state of Australia just behind New South Wales and is home to some of the most elegant tourist attractions of the country. In this regard, this article features five of the most striking attractions of the state that shouldn't be missed out by any tourist visiting there.
1. The Twelve Apostles
Situated around seven kilometers to the east of the port city of Campbell, The Twelve Apostles are indeed an electrifying collection of limestone stacks and all together this site in indeed a visual wonder to all the tourists exploring Victoria. This location is approximately more than the 275 kilometers from the capital city of Melbourne and the transport facilities are quite numerous that makes an ordinary tourist quite easy to reach the point of interest. Also it's quite worthy to get detailed about the place before heading there and this was the suggestion of many backpackers and travel bloggers who got to explore the location before.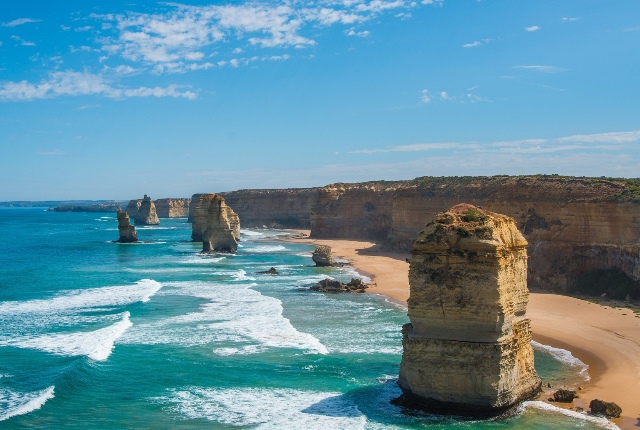 2. Yarra Valley
This location is quite apt to many backpackers and thrill seekers as this is indeed a location to experience some breathtaking adventures and all these make it a tremendous weekend destination spot. Many of the University students nearby are seen relaxing at this very destination during their vacation and this reveals the charm spread by this place on the whole. Also a wine lover can absolutely can surprised upon exploring this fabulous place as the valley is entirely surrounded by some mouth-watering wineries. Also the Yarra river makes this place even more delightful and many adventurous activities like paragliding, wildlife spotting etc can be thoroughly experienced at this venue.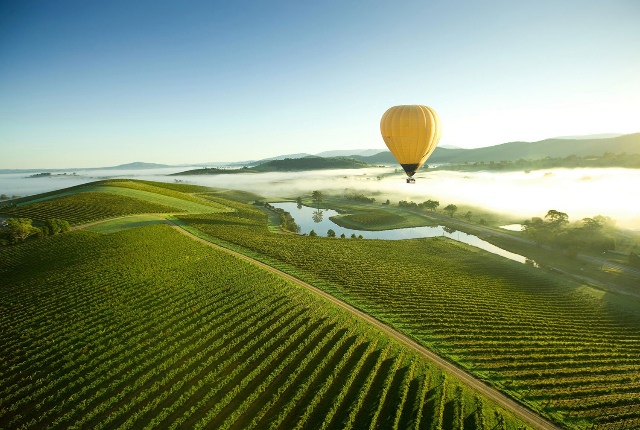 3. Dandenong Ranges
These are indeed an exquisite collection of some low mountain ranges situated around 35 kilometers from Melbourne city with Mount Dandenong as its highest point with an elevation of around 633 meters. This place can be counted among one of the most photogenic and picturesque areas of the state and nature lovers mustn't take a step back to explore the glimpse of the wonderful forests and all one could do there is to take a simple hike, capture the small waterfalls on the way, take a train ride and just enjoy the delicious cuisine having a meal with the wonderful nature out there.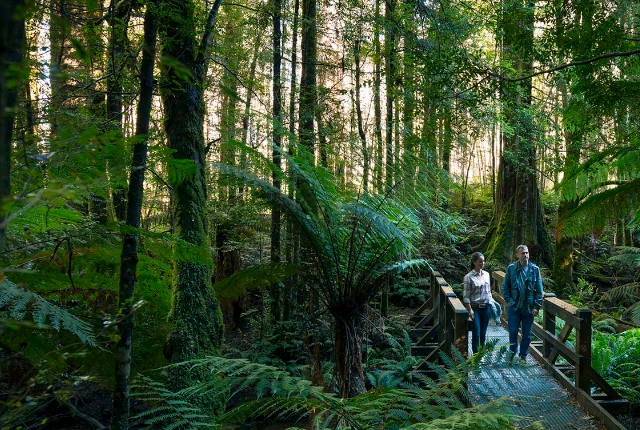 4. Shrine Of Remembrance
Australians are famed to take part in the wars and serve with a lot of pride and honor to their country. Undoubtedly, it had played a major part in the world War I too. In this context, The Shrine of Remembrance situated in Melbourne was built as a memorial to all the military ones including both men and women who took part in the battle and sacrificed their lives for the welfare of their country. This memorial can be easily accessed by reaching Kings Domain on St Kilda Road of the city and is also a popular tourist attraction.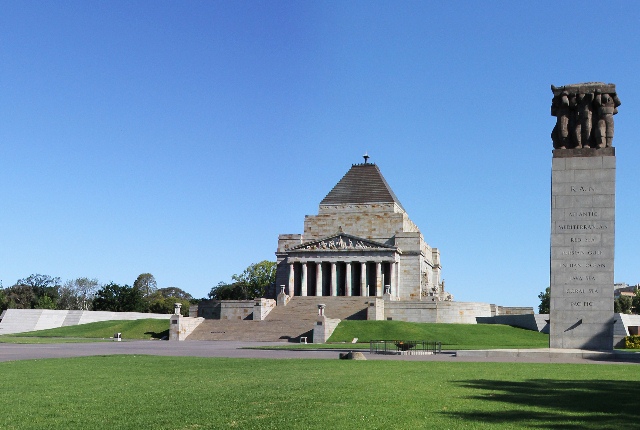 5. Sovereign Hill
This is indeed quite a suitable destination to all the ones who are actually interested a lot in museums. This Sovereign Hill is indeed an open air museum that actually depicts the entire changeover in the city of Ballarat after gold was first discovered there in the year 1851. Ballarat is actually located around 100 kilometers from Melbourne and is prominent to be an awesome place to taste some exquisite Victorian food.