Updated on: September 5, 2020
The Marshall Islands is a beautiful tropical place that gives you the natures' freshness with an amazing atmosphere as it is the nearest place to the equator, history of the Marshall islands says that it was destroyed with nuclear explosions during world war 2, leaving a huge positive impact on island endeavoring gorgeous historic places. The Marshall Islands is made upon two archipelagic chains and 29 atolls. So below are the gorgeous and fun-loving places you must visit while your trip to the Marshall Islands.
Go To This Awesome And Stunning Place And Have A Experience On Our Trip
1. Arno Atoll
Arno atoll is located in the north pacific region of the Marshall Islands, covering the area of 13.0km square. Arno is made by combining 133 islands in the Pacific Ocean. Situated in the best location closest to the capital of the Marshall Islands Majuro atoll. It is surrounded by three large water bodies, a large in the middle and two small in the north and east. It has a very beautiful pure blue sea water with amazing sea animals, if you are a nature lover you must visit Arno atoll once.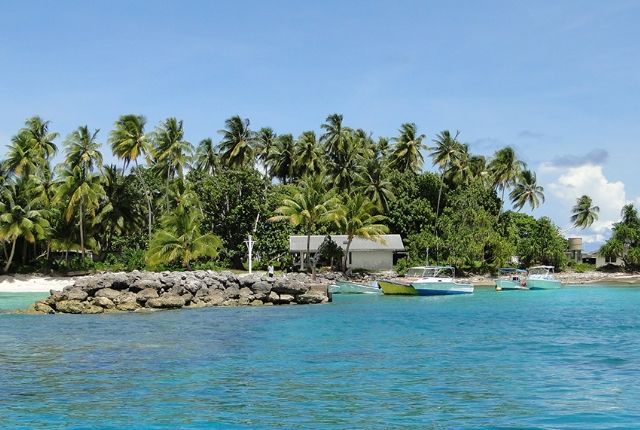 2. Kalalin Pass
Kalalin pass is considered one of the best spot for the people who love diving I Marshall islands. It is full of steep coral walls and a variety of the species of fish and coral. It is situated in a beautiful and nearer location than any other fishing spot in the Marshall Islands. You can find dozens of WWII ships and planes and the only diveable aircraft in the whole world, presenting the symbol of Japanese World War 2 armada.
3. Ebeye Island
Ebeye is one of the most famous islands located in Kwajalein Atoll, Marshall Islands, covering the area of 32 hectors. Here you can find Marshallese culture, and it is the walk chain of the archipelago where you can capture the most beautiful view of the sunset. It has a population of more than 15000 people and surprisingly most of the population is under the age of 18.
4. Maloelap Atoll
This is an amazing set of islands where you can visit. If you want to get a fun road trip over the extraordinary pathways of the taroa, you must visit these awesome islands and have fun.
5. Bokolap Islands
This amazing island is just worth visiting. The glorious hotels and resorts are available in a high quantity at this awesome place. If you want some stunning services and luxurious a relaxing spa during your trip, you must visit this awesome island for a peaceful and relaxing experience.
6. Marshall Islands Sport Fishing
The Marshall Islands are the best and breathtaking island in the Pacific ocean you would love visiting. If you love to go fishing on a bright sunny day, here is a stunning option that you can consider.
7. Bikini Atoll
This atoll in the Marshall Islands is a stunning lagoon that has all the scenic beauty and mesmerizing sights. If you love adventure sports or love the stunning sailing or cruise ride, this is a place that you must visit. This is a place where nuclear weapons are tested and thus if you want to grab some interesting views and knowledge, you must go to this awesome place.
8. Majuro Bridge
This amazing capital of the Marshall Islands would make you fall in love. The stunning bridge and the beauty of the bridge are worth seeing. This huge bridge is an architectural masterpiece that would melt your heart. The stunning cruises and boats sailing under the bridge is such a pleasant view to see. Get on this awesome bridge and you can get a glimpse of the entire Marshall Islands from where you would get a view which is unforgettable.
9. Bravo Crater
This amazing island has a stunning and mystic crater. If you love to get into the geographical concerns of any place, you would love to visit this awesome place. This amazing place where the nuclear power stations are located would get you into a mystic world. If you love to the geographic diversity of this stunning place, you must visit this awesome ravo crater located in the stunning Marshall Islands. Go for scuba diving at this place and get some cherishable memories.
10. Likiep Atoll
This another atoll is just an awesome place to visit. This amazing atoll is a beachside where you can have a stunning and memorable coast walks with our friends and family. Also, you can go for boat sailing and cruise rides. Have a sunbath and enrich our amazing vacations in this awesome place.