Frankfurt is an old central, imperial city in Germany attracting lots of tourists, trade, and businesses throughout the world. This bustling city is on the River Main and widely popular as a gateway of Europe and a major financial and economical hub of Germany. Often, Frankfurt earns the pride of getting listed in top ten best cities for carrying out businesses along with being a fantastic cultural city that attracts several travelers worldwide. Tourists like to pay visit to Frankfurt for the range of impressive arts, historic buildings, outdoor activities, and peculiarly tall towers and buildings that it has since ages. Frankfurt is a lively representation of the history for the blend of present and past that it features. So, let's have a look at some key tourist destinations in Frankfurt that tourists should explore when touring.
Here Are 10 Worth-Visiting Tourist Attractions In Frankfurt
1. The Romerberg
The Romerberg, is an unevenly shaped square, Frankfurt's most beautiful public square, having the Justice Fountain in its center. Also, it is one of the busiest cities zone in Frankfurt having a complex of 11 artistic old buildings that were constructed in between 15th to18th centuries. It attracts tourists for paying visit to Old Town Hall, New Town Hall that exists since 1908, Imperial Hall, St. Leonhard's Gothic Church that is from 14th century, Historical Museum, and St. Nicholas Church. The museum is developed since 1878 and it exhibits rich, culture and history of Frankfurt from medieval era. Ostzeile is another worth-seeing attraction here as it features six buildings styled in traditional manner in Frankfurt.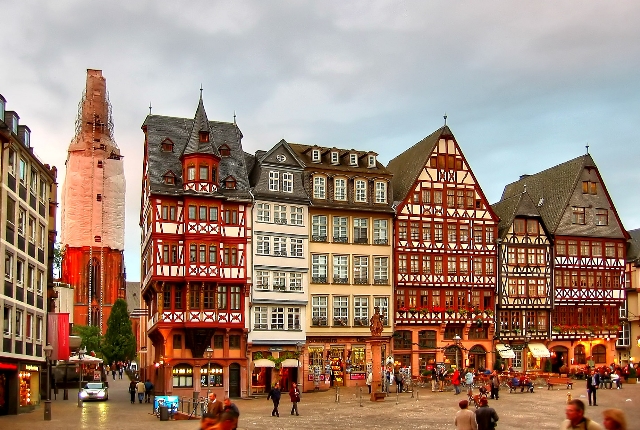 2. Senckenberg Natural History Museum
You can't miss visiting the Senckenberg Natural History Museum when visiting Frankfurt, as it displays the natural European history. It is second largest museum in Germany, and widely popular for housing the largest exhibition of mammoth dinosaurs. The Senckenberg History Museum is also famous for its display related to evolution of organisms and biodiversity of Earth. This museum also features the biggest collection of stuffed birds and offers you engaging audio guides and English tours.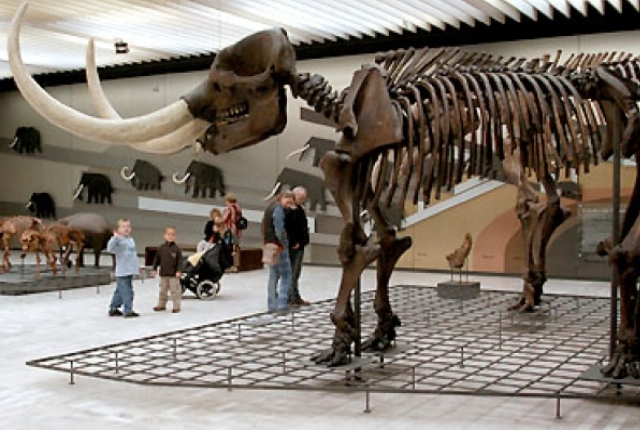 3. The Eschenheimer Tower
Another interesting destination in Frankfurt is the Eschenheimer Tower that was built in initial decades of 1400s. The tower is the exquisite relic that old town walls of Frankfurt feature. It is 47 meters high and has impressive dimensions that influence the Eschenheimer Gate. The Eschenheimer tower is popular for housing meeting rooms and café that were initially used by the local historical crowd.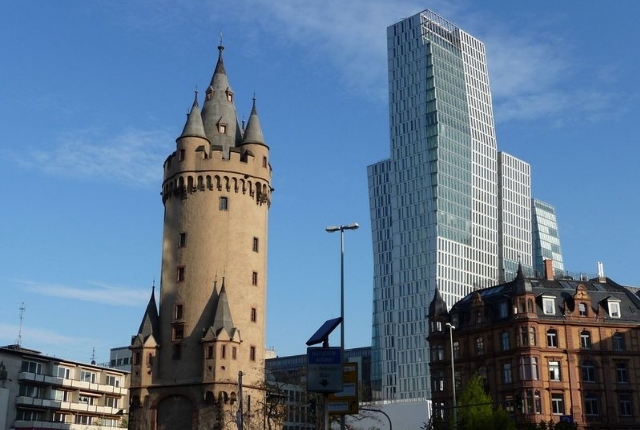 4. The Old Opera House
You can find the Old Opera House in the heart of Frankfurt. The peculiar style of Italian High Renaissance and the old construction of 1880 make it appear admirable. Even though it was destroyed during the World War II, it was rebuild and facilitated for access in 1981 as one of the Frankfurt's most crucial concert venues. It flaunts the pride of being one of the Germany's most beautiful ruin.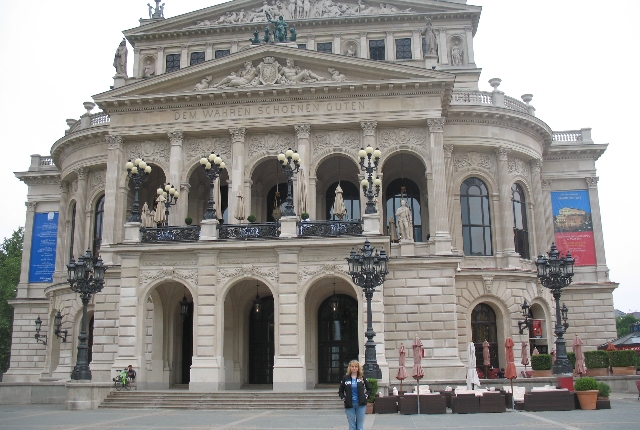 5. The Palm Garden
The Palm Garden is the biggest botanic garden in Germany housing a variety of plant species and recreation areas. It is 54 acres long beautiful garden exhibiting several outdoor plants and greenhouses that comprise tropical and subtropical plant species. The Palm Garden also has recreational facilities, such as playground and picnic spots for kids, and boating, that keep you entertained while visiting it.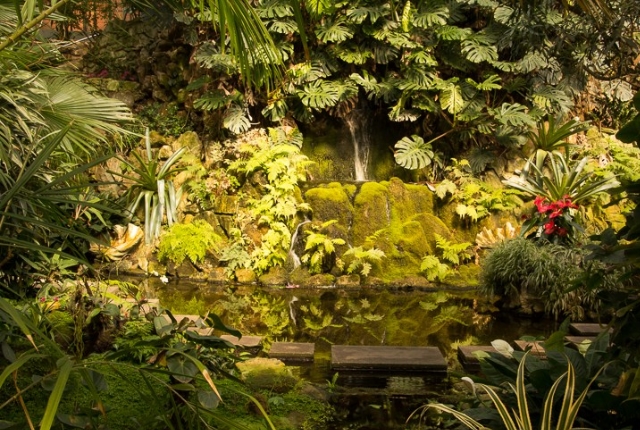 6. St. Bartholomew's Cathedral
St. Bartholomew's Cathedral is a popular 95 meters tall Roman Catholic Church, which is well-known for its outstanding architecture built in red sandstones following the Gothic style. It was constructed between 13th and 15th century, and it's one of the few churches in Germany that were designated as Imperial Cathedral. This glorious church is known for coronation of Emperors by Election Chapel. Beneath the tower of church is brilliant Crucifixion which was sculpted in 1509 by Hans Backoffen. The cathedral flaunts the pride of its most crucial relic which is the skullcap of St. Bartholomew.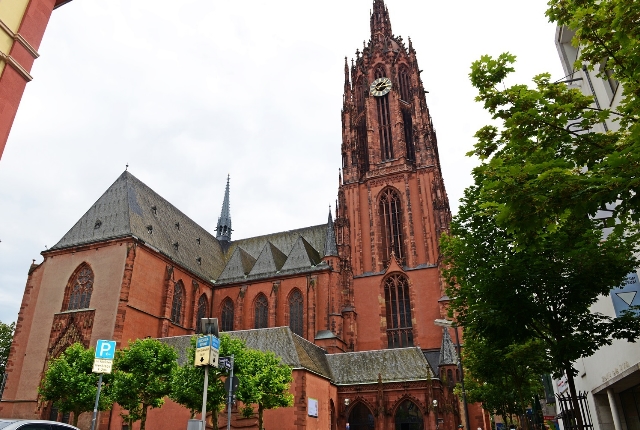 7. Zoo Frankfurt
Want to explore animal life of Frankfurt? Pay a visit to Zoo Frankfurt, the second oldest zoo of Germany. The zoo was founded in 1858, and it covers about 32 acres of land near old Friedberger Tor in Frankfurt. Zoo Frankfurt houses greater than 4,500 animals and 450 varied species. Noteworthy features of Zoo Frankfurt are Grzimek House that exhibits outstanding diverse fauna of Madagascar.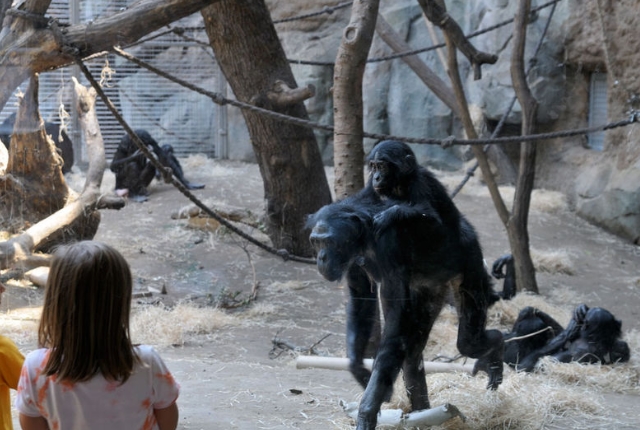 8. The Hauptwache
The Hauptwache, means Main Guard, is the central point of Frankfurt, one of the busiest Frankfurt's pedestrian areas, and popular plaza. It is also famous for its old historic builds and modern structure. The old Baroque Guard House is the most worth-visiting building there as the square is named after it. The Hauptwache is one of the well-known Frankfurt's shopping areas comprising a big mall underground. It is also the point that radiates Frankfurt's prominent commercial streets and shopping centers.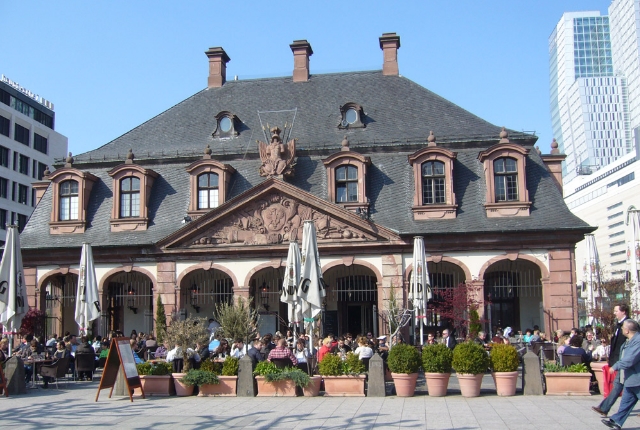 9. The Frankfurt Museum Of Modern Art: MMK
The Frankfurt Museum of Modern Art is well-known as one of the most prominent contemporary art galleries in the Europe. It is located in the heart of Frankfurt city, and it's build in 1991. It houses about 5000 fine art pieces of greater than 450 well-known artists famous since 1960s. The art museum also manages MMK Zollamt, a magnificent satellite exhibition featuring the works of young artists.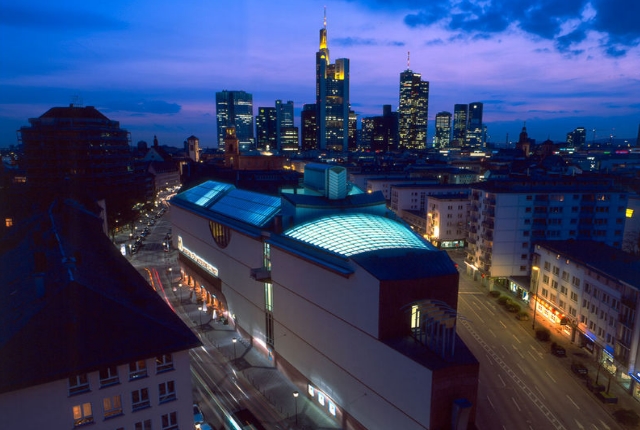 10. Goethe House And Museum
Frankfurt is also highly popular for being the birthplace of, Johann Wolfgang von Goethe, a famous German writer. Goethe House is the home of this famous writer who was born on 28th August 1749. Goethe House features sumptuous home décor, the lifestyle of the writer's family, several exquisite rooms, Dining Room, Goethe's writing room on the upper floor, and the recreational area where he play with a puppet theater. Next to the Goethe house is Goethe Museum, which exhibits artistic masterpieces of Romantic periods and Late Baroque and 14-room art gallery displaying exquisite artworks. Goethe Tower is another attraction that stands in the name of writer Goethe. It is 43 meters tall structure made up of wood with fabulous vies of the city.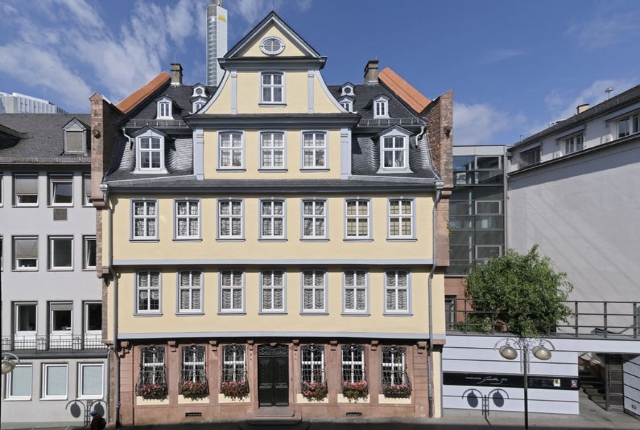 Now that you know these ten amazing tourist destinations to explore in Frankfurt, make sure that you don't miss any of these attractions when paying visiting to the wonderful city of Frankfurt. Explore all unique, commendable artwork, culture, shopping centers, animal life, and architect of Frankfurt.