How about exploring a new place? Have you heard of Malacca? Interesting name, isn't it? Malacca or Melaka is a state in Malaysia which is simply gorgeous. It is one of the world heritage sites of UNESCO. There are historical sites, great places to eat and the culture too is worth exploring.
Today we are here to tell you about the 8 Fun Things To Do in Malacca. It is a great place to visit since there is so much to do! However we have limited our list to only 8 things to do. Take a look!
Here Are The 8 Fun Things To Do In Malacca :
1. Trishaw Ride Fun
Taking a trishaw ride should be on the top when it comes to list of things to do in Malacca. You actually get Trishaw ride packages! There will be someone cycling you to all the nice heritage places of Melaka and you and another friend of yours can accompany you for this ride. You can find the trishaw ride almost anywhere in Malacca. This is a good replacement of horse rides.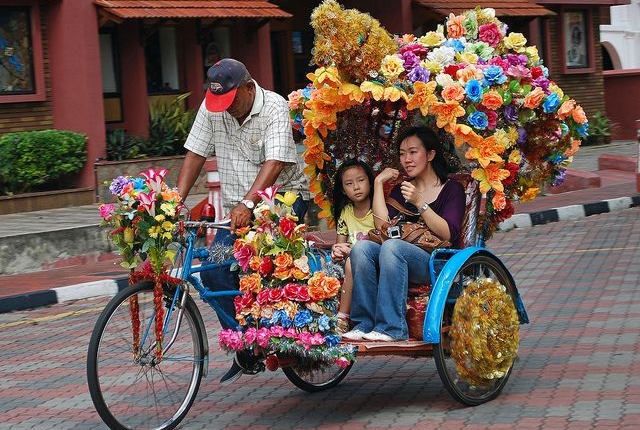 2. Take A River Cruise
Take a river cruise in Malacca. That is certainly a really fun thing to do! You actually get the feeling that you are in Venice. The cruise is easily available. You can take a ride and enjoy it! You can get an overview of the town and you can actually plan accordingly about the rest of your day while cruising through the town on a boat.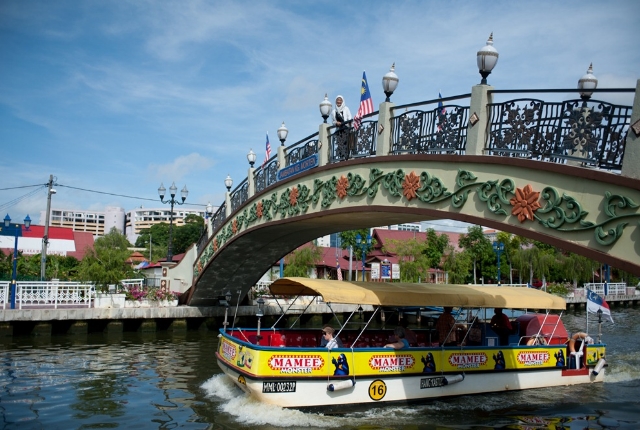 3. Splash And Fun At Malacca Wonderland Theme Park
This is a fun thing to do in Malacca. If you have kids along with you, this will surely interest them. Actually even adults love adventure parks. There is no age limit in an adventure park! You will see aged people here to toddlers. The speedy water slides are fun and there are some thrill rides too!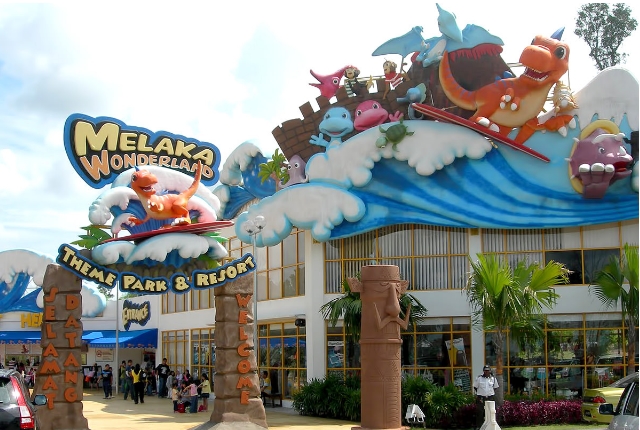 4. Visit The Butterfly And Reptile Sanctuary
If you like wildlife or seeing new reptiles or butterflies in general – this is the place for you. Kids get really excited to see reptiles of various kinds. However you can visit this sanctuary and be amazed by the species you probably have never seen in your life. Also, the butterflies here are so colorful and beautiful. Do visit!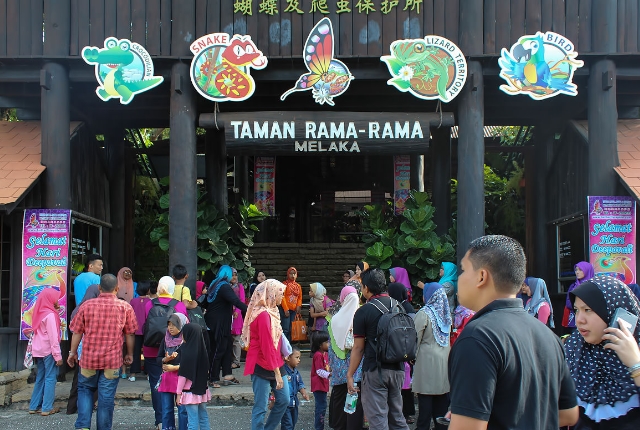 5. Explore The Wild At Melaka Zoo
Yes, Melaka has so many things to do. This zoo is home to many species. You can see 1200 animals here! That is a really great number. It is actually the second largest zoo in Malacca.
There are about 200 species of animals here.
The best attraction here is the barking deer who actually barks. Now this is interesting!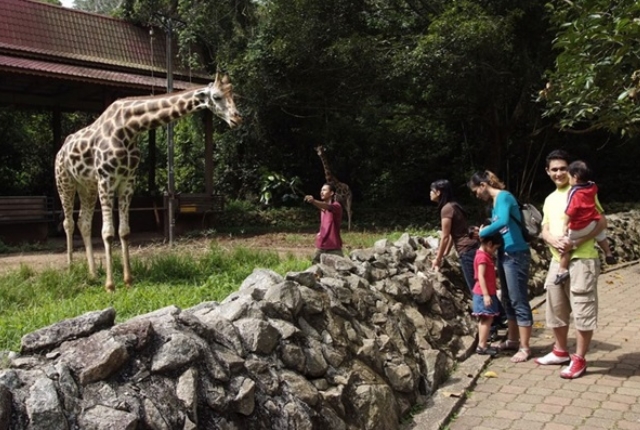 6. Climb High To Menara Meleka
Now this is the best thing you can see in Malacca.
This 110 meter climb is not a joke. You get to climb here and get an awesome 360 degree view of entire Malacca.
This tower is so high but as you are climbing, you will not feel dizzy at all. Take a tour! This would be a good workout also.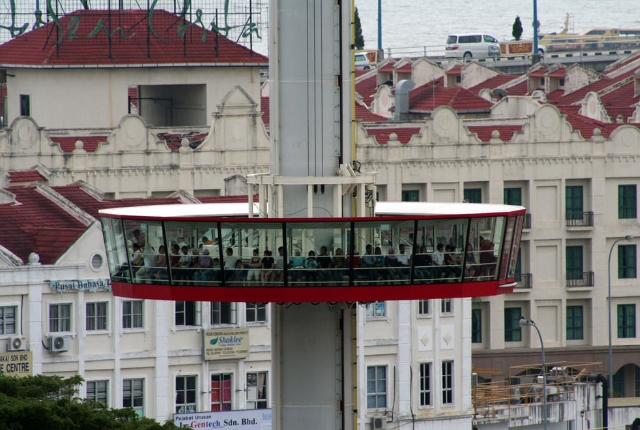 7. Stay In A Famosa Resort
Why did we add this to the fun things to do list? There is a reason! This is not just a resort. There is a water theme park as well here. You can stay here and also enjoy the water park which has such thrilling rides. It is the largest theme park in Malaysia. So, you do get the drift of it! This is a good place for young couples and families with kids. Must stay and must  go!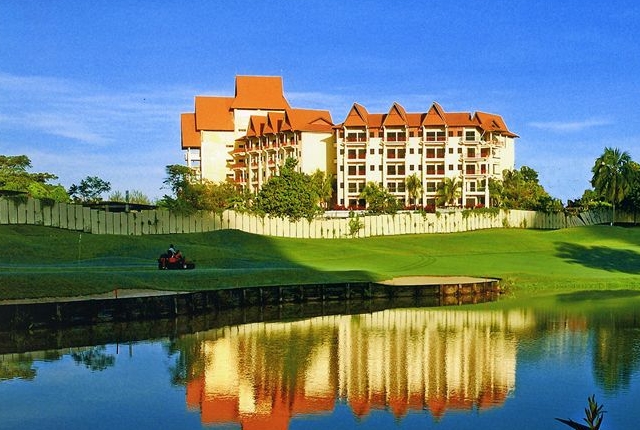 8. Shop At Jonker Street
Jonker Street is famous for its night market. The happening night market is actually fun! You can get many goods for cheap here. The hawkers are polite and very friendly. The best thing about this place is that you can bargain here. This is a vibrant place mostly because at night, you have music playing on the streets. Yes! It will be crowded but this is a must thing to do in Malacca. You will enjoy it.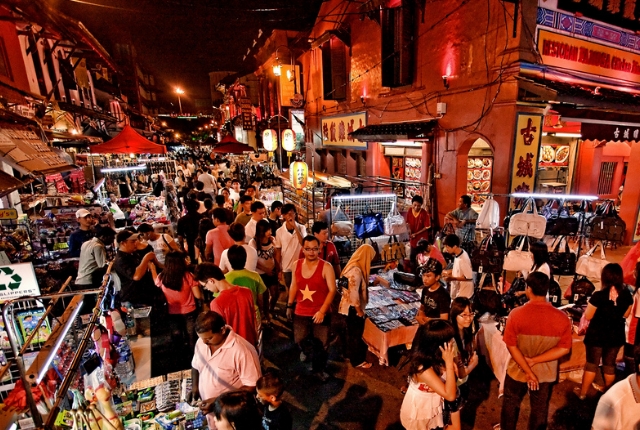 All these things are such fun things to do in Malacca. You will actually have the best time over here. It is casual and nothing too fancy about this place. You can come here, have a good time and actually go back with wild memories. When you are in a peaceful mood, you can also see Melaka Sultanate Palace, Cheng Ho Cultural Museum, Baba Nyonya Heritage Museum and see the Chinese temple. All these are a must watch too! So, have fun and make sure you make a check list of fun things to do in Malacca. Add all the above mentioned things and make sure you do them!