One of the most beautiful Island of the Indian Ocean, Mauritius is a home to world's finest coral reefs and incredible water life ever seen. Famed for its brilliant coastlines of peach tinged sand and crystalline water, this Island is par excellence. Although Mauritius is a typical Honeymoon destination, water sports here are too good, one that will surely make you fall in love with water even if you are not that of a water buddy.
So Lets Explore Some Of The Choicest Water Sports Options For Your Adventurous Trip To Mauritius:
1. Scuba Diving
Even though Mauritius is an evergreen scuba diving destination, the months of summers are considered most suitable to give you the best experience of the underwater world. There are large areas of coral, bustling with under water sea life. You will surely catch the view of exotic fishes,different species of coral and some of the unique sites of Mauritius Tuna, Wahoo and Marlin (Fishes). People interested in Wreck diving may even take the advantage as there are 22 wrecks in the water surrounding of Mauritius. If may even have an encounter with shark in the deep sea if luck pertains by you.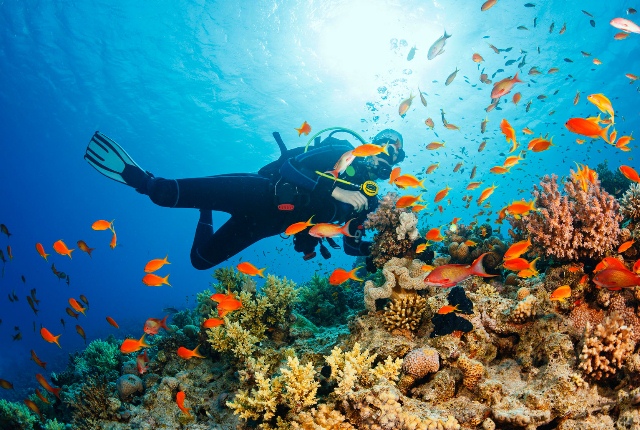 2. Snorkeling
Don't know Swimming?? No Worries!! You can still enjoy the best of the under water world. Snorkeling will let you explore the best of the Mauritius marine life. Just grab your snorkel and mask and get into the sea. Warm weather and large areas of natural coral overflowing  makes it a an extensive destination for the sport. The summers attract a lot of fishes in the area and hence it makes the season the most suitable for snorkeling.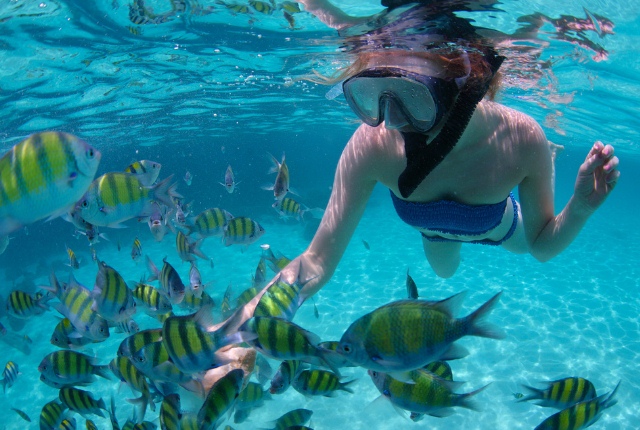 3. Parasailing
Parasailing will offer you spectacular view of the lagoon and the sea. For starters, parasailing is an activity where a person is towed behind a boat with a parachute. It will be a 10-12 min of flight on the sea. There are many packages available with all the safety equipment's included all together.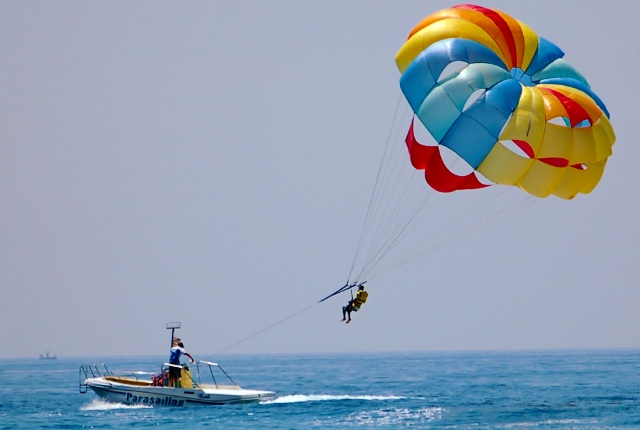 4. Water Skiing
If you are looking out to get behind the boat for a even better and exciting adventure, Skiing is there at your service. Get you 'skis' and enter the water for a journey that will raise your adrenaline levels and give you the most exciting journey.  All you need to do is stand straight on your skis holding a rope towed behind a boat that will go slow initially and will eventually increase the speed as you start getting comfortable.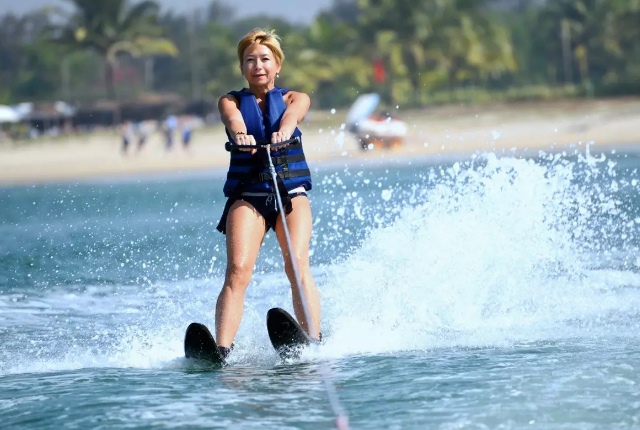 5. Wind And Kite Surfing
Mauritius offers excellent windsurfing conditions due to the combination of incredibly reliable wind, perfect flat water, windsurf lagoons with waves at same spot. So if you are looking out for a windsurf holiday plan during the months of May to November. The beaches and lagoons on both the south and west coast offer favorable surfing conditions.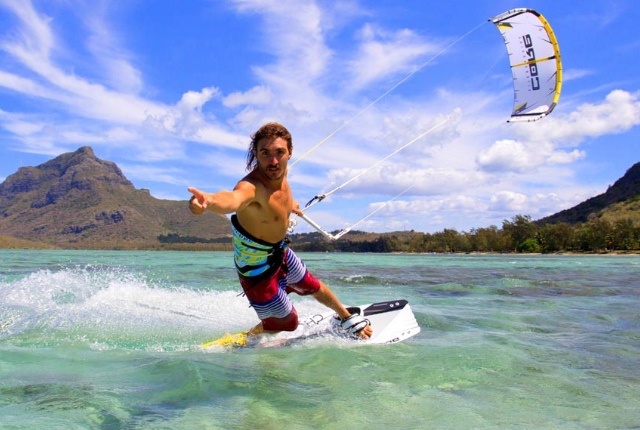 6. Cave Sea Kayaking
If you want a change from the typical water sports and want to try out something different, Cave Sea Kayaking is just the right choice for you. It is an enthusiastic sport for adventure loving people. The west Mauritius coast has the Albion caves which is a beautiful and untouched landscape. There are 8 caves in total, giving you the perfect scenery of the rock cliffs and basalt rock gardens surrounded by crystal clear water. There are professional kayaks guiding you throughout the trip.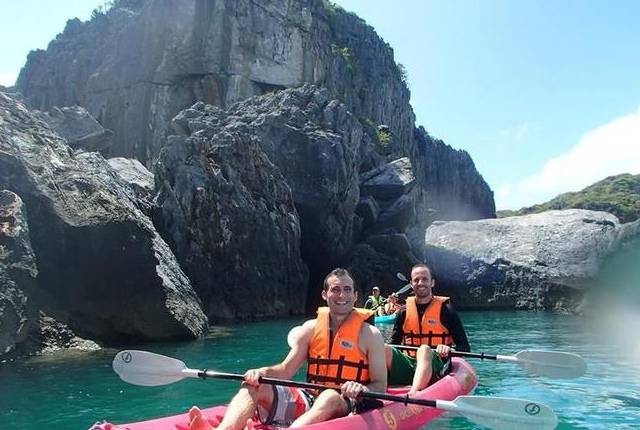 7. Sea Kart Or Sea Hover
They are mini speed boats basically popular in Mauritius lagoons. Sea karts are safe and cannot be flipped. There's a throttle and an accelerator that you need to control to get you going. You can just lessen the speed whenever you require and again accelerate back. Its easy to operate and will give you a splendid experience.