Mauritania is located in Africa and is not so famous. It is rather infamous for the terrorism and fear prone areas. The land is mainly of villages and their inhabitants. Mostly mud houses and agriculture abounds in Mauritania. It has passed a law long back in 1981 to end slavery. The tallest mountain here is Mount I Jill and is completely haematite that is an ore of iron! Quite a fascinating place to see, isn't it? One can see a clear bull's eye-like image called the Eye of Africa through an aerial view. We have listed ten places you would want to visit when in Mauritania.
10 Places To Visit In Mauritana:
1. Chinguetti:
As discussed earlier it is not one the most modern cities of Africa. You will find old and traditional architecture. A really good place for an avid photographer. It is a UNESCO world heritage site.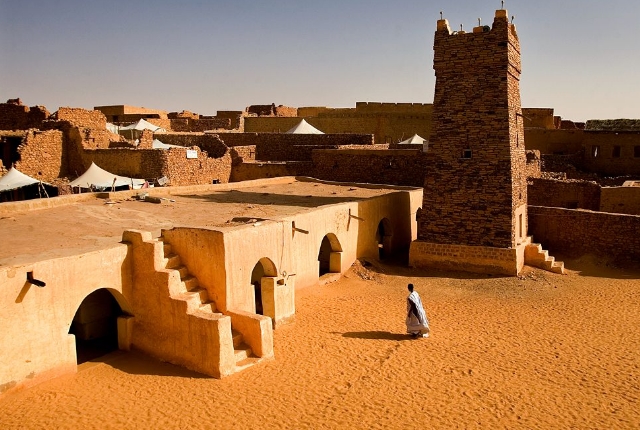 2. Nouakchott:
It is the capital of Mauritania. And one of the little urban places in Mauritania. As Mauritania is mostly a desert, though Nouakchott is developed, you will still find nomad tents in public places. It is quite a sight.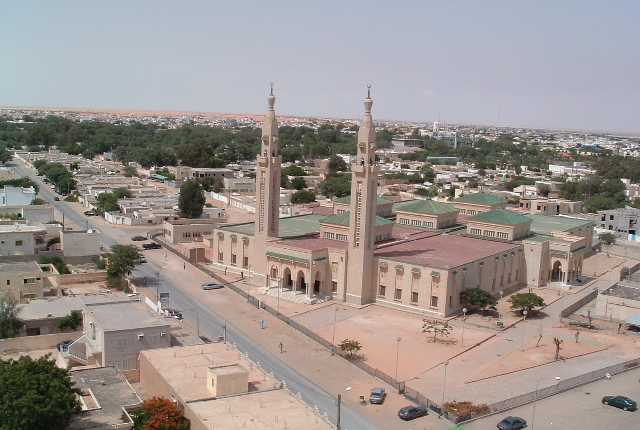 3. Parc National du Banc D'arguin:
It is a bird sanctuary and very popular amongst bird lovers all across the world. It has a very (may be the largest) number of migratory birds in the reserve. It is also a UNESCO world heritage site.
4. Ouadane:
It is one of the UNESCO world heritage sites in Mauritania. You should remember to take a stroll around the wadi and the fort. Otherwise you will mostly find the remnants of once powerful ouadane in form of rubble and stones.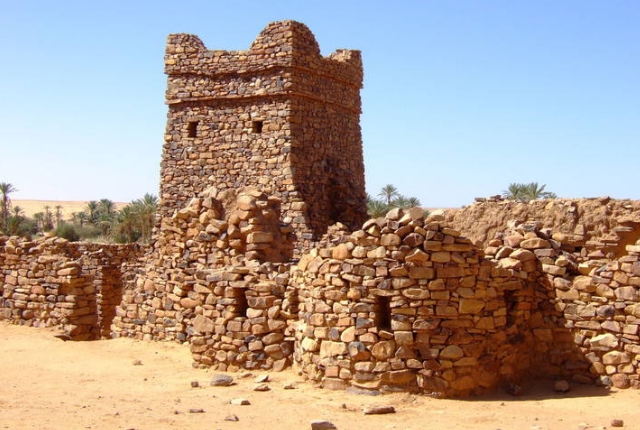 5. Tidjikja:
It is one of the quietest towns of Mauritania. Hop in for a peaceful ride. It as a caravan town, most of the travellers are nomadic. The ride we just spoke about is a caravan. It is a thrilling experience.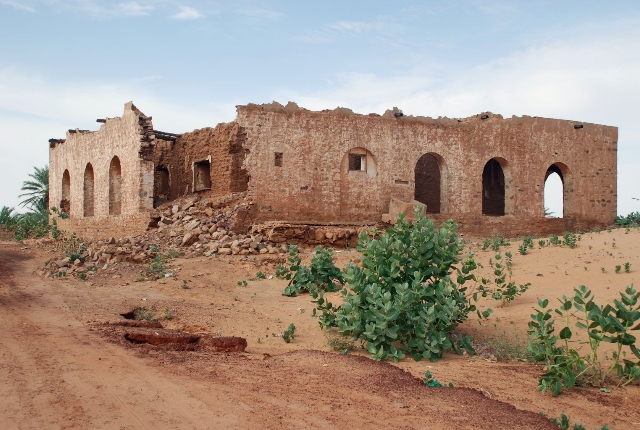 6. The Coast:
Virgin beaches, most of them still remain undiscovered. Mauritania has a long stretch of beaches. It is only the sun, the sand and the clear ocean here. A very relaxing atmosphere for everyone weary of travel and work. Dolphins add a bonus point.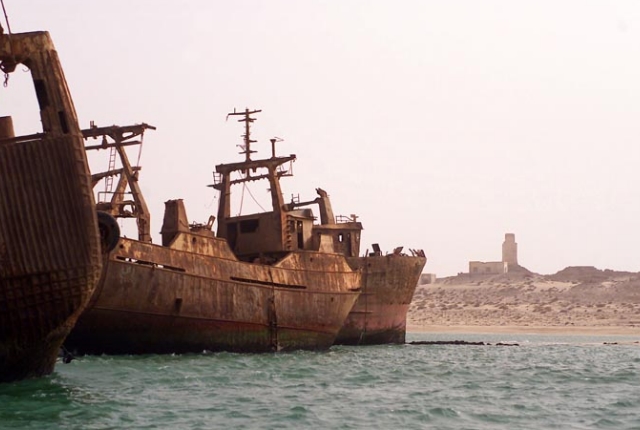 7. Adrar:
You may need to take a guide along to the region of sand dunes, Adrar. You might also need to check with the local government if you can travel and pass through these regions. Though the temperature is as hot as the sun, there are oasis and trees which can give some relief to a heat sick traveller or the animals.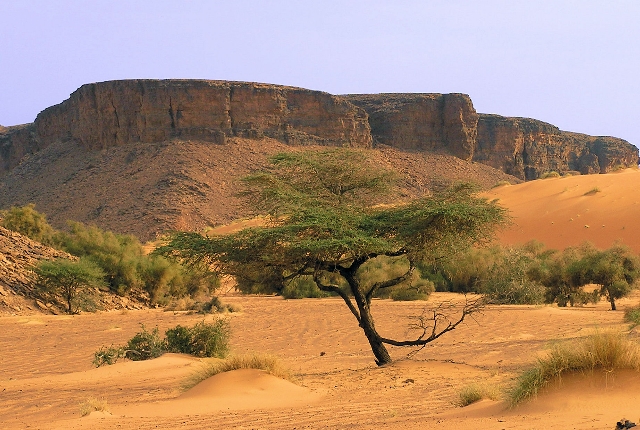 8. Nouadhibhou:
One of the densely populated cities of Mauritania. Fishing is the main industry of the city. It has numerous shipwrecks, largest one at the peninsula's tip. You can take a look around the city in just 20 to 30 minutes. La Guerra is one of the tourism spots here.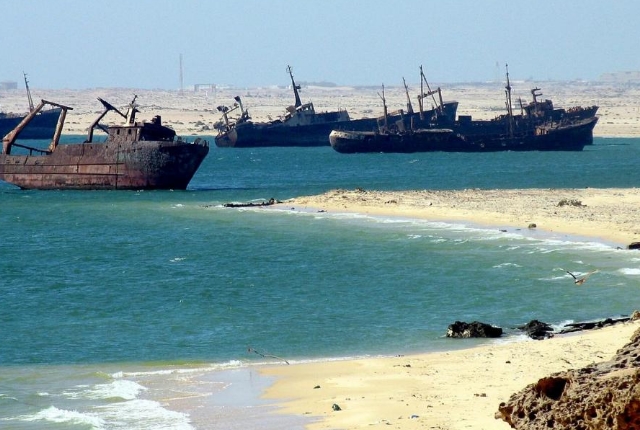 9. Ben Amera:
What did you find in the Sahara desert? A really huge rock? That is the second largest monolith in the world, called as ben amira. The largest is in Australia. The rock is surrounded by a little smaller but similar looking black rock. The scene will remain in visual memory for quite some time.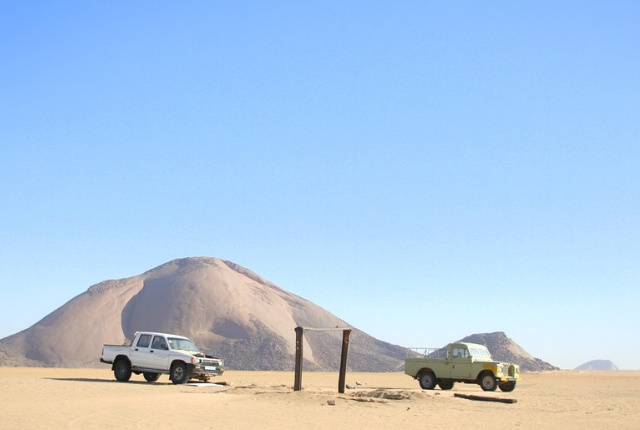 10. Ayoun el Atrous:
Beware of the sandstorms. You may want to make sure that the sky is clear before you step out for your sand dune and car adventure.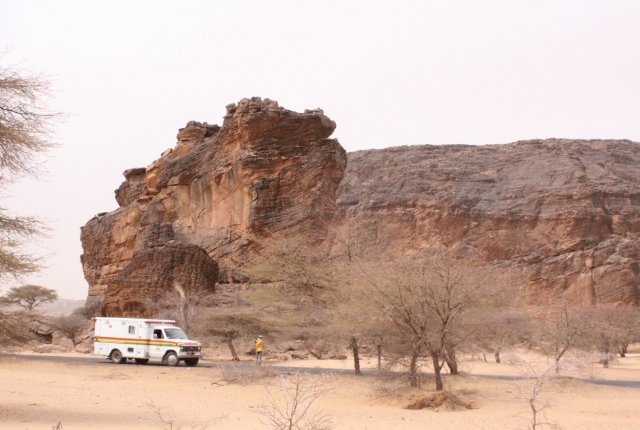 Now it's time visit Mauritania and explore what it has to offer to its tourist.