Cleveland is the second biggest city in Ohio of U.S state which is situated near Erie Lake. It's a beautiful place to enjoy your holiday with your family. Cleveland is a very lively place and bustling with thrilling and exciting things for the folks of various age groups. Cleveland's inner city has different planning and architecture. Summer season is hot and warm whereas winters are snowy and cold. So you have to pick the best season to travel, which can be in-between September and November or in-between April and May. But you have to explore the city and discover its beauty to make it a memorable trip.
So Here Are 10 Top Rated Tourist Attractions In Cleveland:
1. Cleveland Art Museum
The Cleveland Museum of Art is one of the famous tourist attractions in Cleveland .It consists of various types of art collected from different parts of the world. It has a predominantly solid collection of medieval and American art from Asia and Europe .
You can also get to see the art of the Indians and North American.
This museum has recently expanded and after its development, it has become more attractive it now comprises Korean, Japanese, Chinese, Southeast Asian and Indian art as well. Apart from these huge collections of art, the Cleveland Museum of Art also conducts special events.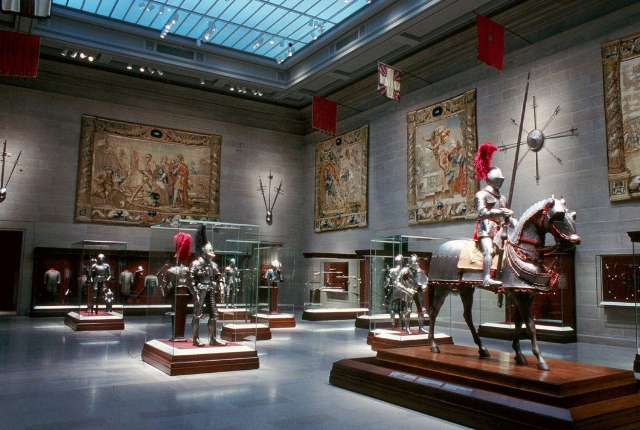 2. Great Lakes Science Center
Cleveland's Great Lakes Science Center is another spot for tourist. The center provides a large number of interactive and communicative displays which are designed and planned to attract the tourist of different ages. You will get to know about spring, 1925 steamship, and the history of the lakes. It has a theatre which displays non-fiction and exciting films as well.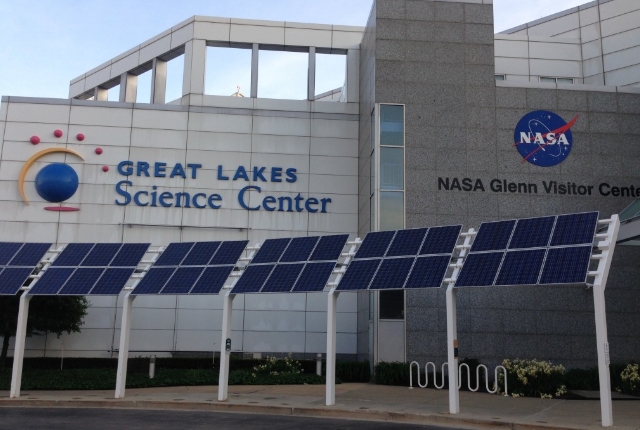 3. Cleveland Natural History Museum
The Cleveland Museum of Natural History is a place to some excellent displays. The Topmost attraction of all is a human ancestor which is three million years old, Australopithecus afarensis (Lucy) which was a main discovery in anthropology. The skeletons of dinosaur are much histrionic in a graphic sense which are hanging over the tourist as they enter through the Hall of Ancient Life. Other attractive demonstrations are also there starting from astronomy to gems to geology and minerals. People, especially kids will take pleasure in such displays.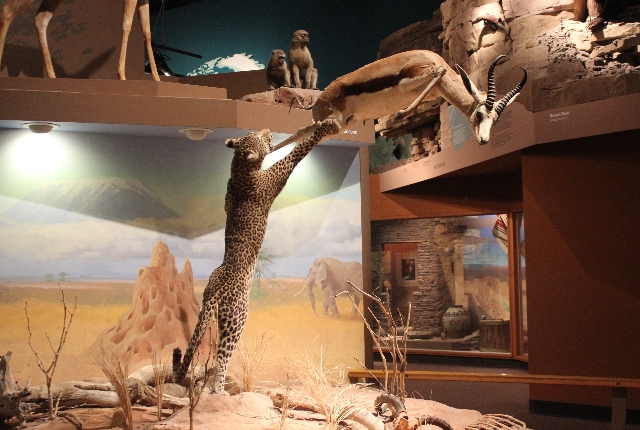 4. Rock And Roll Hall Of Fame
The most well-known tourist spot is the Rock and Roll Hall of Fame. It was planned by I.M. Pei, and you have to experience it to know its speciality. The Hall of Fame and Museum keeps the track of the progression of this cultural and musical events which is more than 45-50 in numbers. There is sparkly glove of Michael Jackson, psychedelic Porsche of Janis Joplin, the incomprehensible lyrics of ideas that modified into classics, and lots and lots of exemplary instruments with permanent display and traveling international and national shows. This eye catching, hall of fame and museum is located on bank of Erie Lake.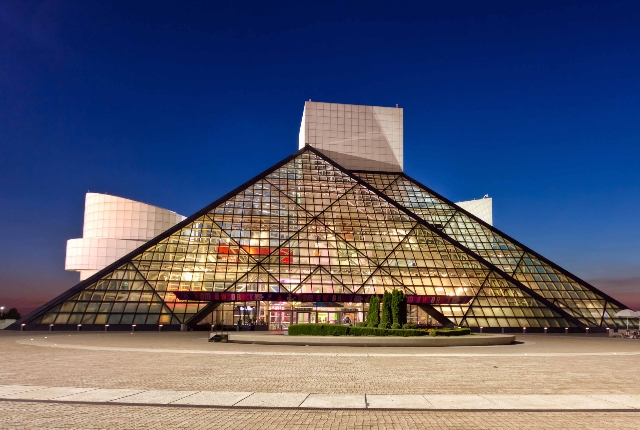 5. West Side Market
The best public marketplace in Cleveland is the West Side Market. West Side Market started gaining the name and fame from both tourists and locals within a year after It was modernized and renovated. This market is spacious enough and holds more than a hundred vendors trading on various food items. West Side Market is an attention-grabbing place to roam and an interesting place for shopping.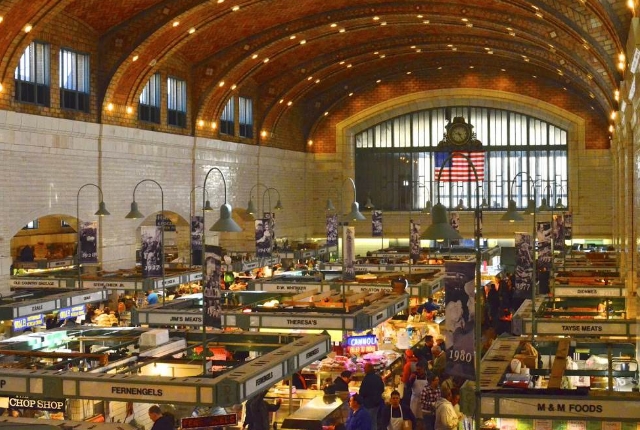 6. Metroparks Zoo In Cleveland
In the United States, Cleveland Metroparks Zoo is a very old zoo. The zoo has a wide collection of exotic and domestic animals from different parts of the world, which includes the major collection of chimpanzee and Apes. You can explore the Rainforest and the Zoo for a whole day and make your trip memorable one.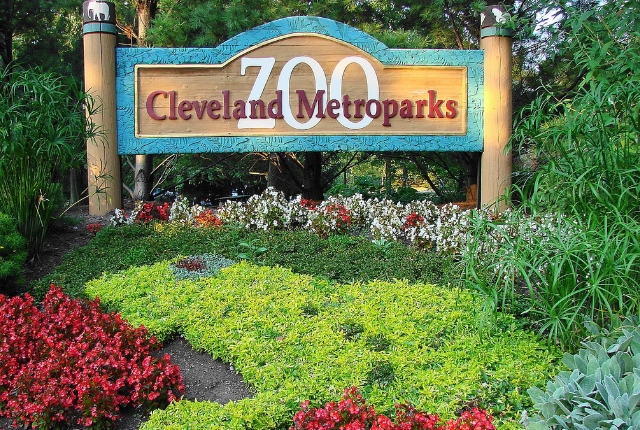 7. Playhouse Square Center
Do you want a chance to deck up? If yes, then Playhouse Square is the place for you. Come and spend a few hours surrounded by gold paint, crystal chandeliers, and shiny marble. A billion tourists come every year for witnessing concerts, opera, comedy and dance. Enjoy every bit of it and create beautiful memories.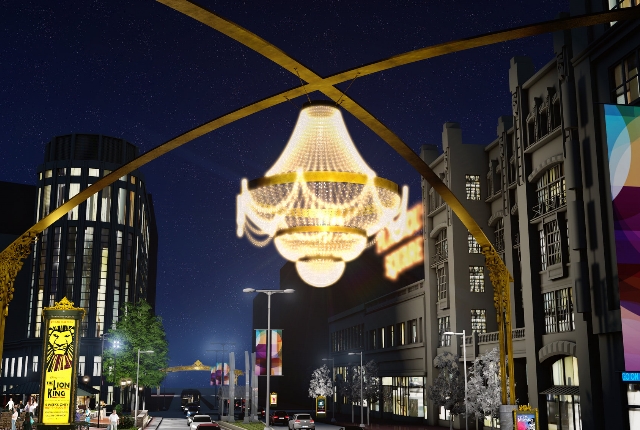 8. Lake View Cemetery
The Lake View Cemetery was designed and constructed in a similar pattern like those of France and England which consists of a garden and monuments. Like the Outdoor Museum of Cleveland, all the grounds are gigantic, extremely large and have attractive gardens. The cemetery was founded in 1869 and has more than 100,000 graves of historic people like James Abram Garfield, John Davison Rockefeller, etc.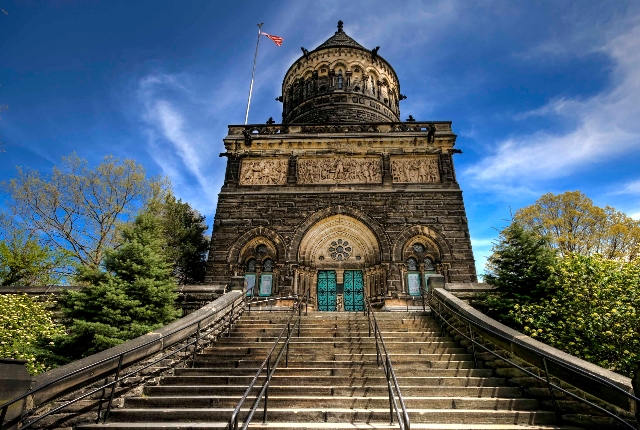 9. Botanical Garden
If you are a lover of nature, this place is perfect for you. You can see a number of beautiful gardens exhibiting different types of flora with amazing shades of color during the summer, spring and fall in the botanical garden .Greenery is all around. So don't forget to enjoy your vacation in the lap of nature.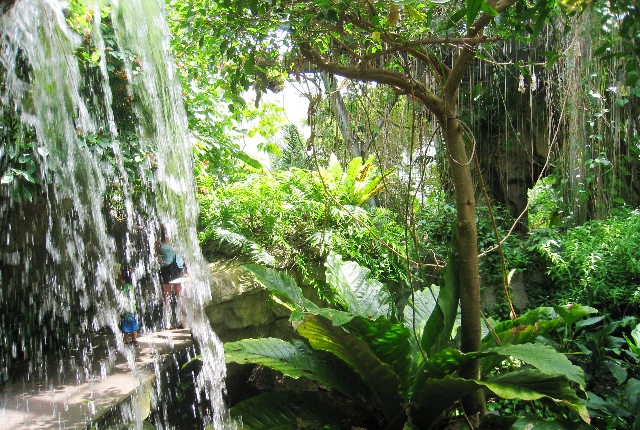 10. Museum Of Contemporary Art In Cleveland
This attraction is commonly known as MOCA, consists of impermanent displays by both international and national performers and local talents of the Cleveland. The structure of this very new building is very impressive and unique and was proposed by Farshid Moussavi. This mirror based structure was opened in 2012 and gained popularity due to its incredible design. Don't forget to click pictures in front of it.