The areas around Mediterranean sea are favorite to tourists who like places adjacent to sea. In this regard several island nations have become  favorite destinations. Cyprus an island nation south of Turkey and west of Syria has become popular to tourists now a days. Along with spectacular blue sea and sandy beaches Cyprus is a heaven for history loving tourists. From prehistoric time it is a place where historic incidents always took place. In ancient time this island nation was taken by several nations like Greece, Rome, Egypt, Persia. Later on Britain colonized parts of it. Even after independence there was political turmoil for sometimes in this country. However at present this island nation has shown a high growth rate. There are several elements that are connected with colorful historic past of the country. A tourist can start his or her tour from the capital city Nicosia.
Here Are 6 Top Attractions Of Cyprus For Visitors:
1. The Cyprus Museum
If you have started your journey from Nicosia then you can visit the Cyprus museum first to gather information on this island nation. This museum has excellent exhibits arranged in excellent order that give a clear  conception about Cyprus' history starting from Neolithic prehistoric age. There are several art objects from Greek time for tourists who love art and sculpture. The museum building also looks impressive from outside.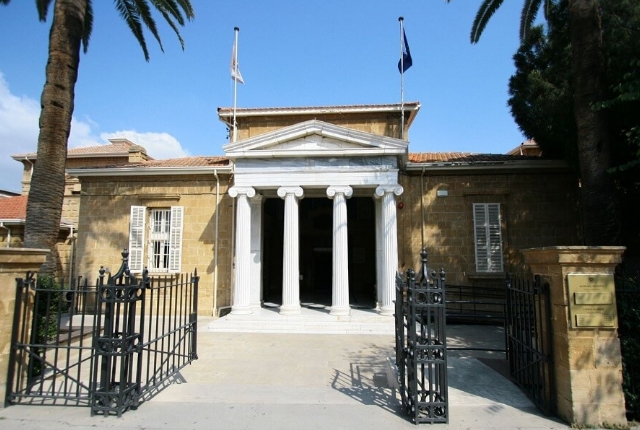 2. The Archeological Site Of Choirokoitia
It is the most ancient site of Cyprus. Here near the village of Choirokoitia remains of first ancient settlement of this country are found. The community was a farming one. It is one of the early settlements of eastern Mediterranean region. The archeological findings of this area can be dated back to 7000BC. Visitors who come here can see these findings as well as made up models of the settlement. A UNESCO world heritage site of Cyprus.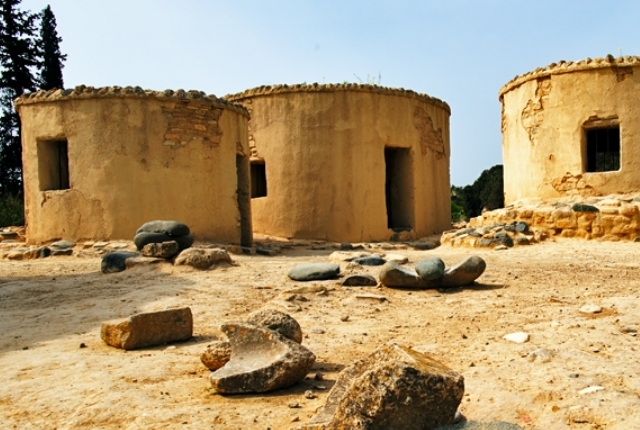 3. The Ancient City Of Kourion
Though travelers can see Roman as well as Byzantine ruins in Kourion today but the history of this once rich city is much older. It was founded in 13th century BC. The ruins of today belong to early ADs. This is one of the most popular tourist destinations of Cyprus. The ruins which are frequently visited in Kurion are Roman market or forum, baths, spectacular amphitheater which had a capacity of thousands of spectators. remains of great palatial ruins with excellent mosaic floor etc. Situated near Limassol, Cyprus.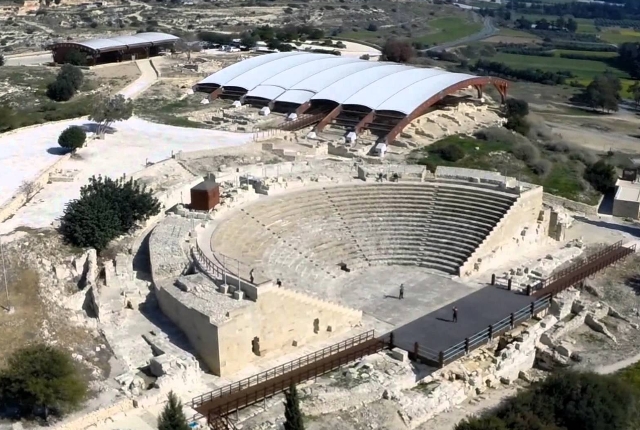 4. Salamis
This ancient city  can be visited while staying in Nicosia. This was a Greek city founded by Teucer son of Telmon whose name was connected with Trojan war. The ruins of Salamis are more than 2000 years old. Visitors who come here can see remains of pillars, Greek statues in tattering conditions, playground where sports used to take place, amazing water preserving tank system etc. Besides there are ruins of churches of Byzantine era also.  A history lover must not miss this place.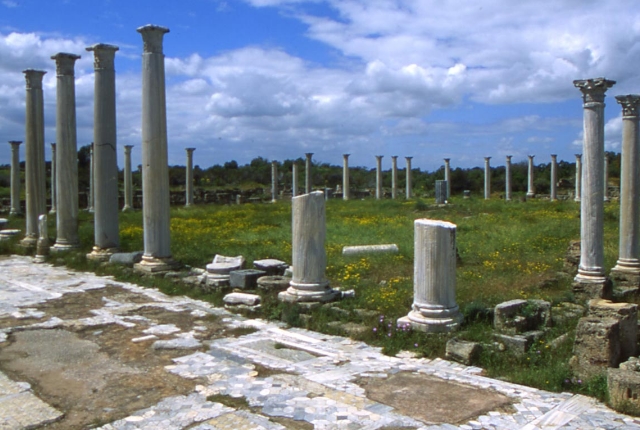 5. Kolossi Castle
The rich and colorful history of Cyprus has a part which played during era of crusade also. There are some fortifications that can be dated back to that time. This castle near Limassol of Cyprus was built in 13th century by Frankish knights. The castle was invaded by different forces from outside for several times. One major attack  took place in mid second decade of 16th century. The remaining of the castle one sees today belong to mid 15th century. If you have weakness for medieval castle, go and visit this.
6. Nissi Beach
Now if you have become a bit bored seeing all these historic ruins you can spend a few days near sea on Nissi beach. It is one of the favorite tourist destinations of Cyprus with blue green sea. The specialty of sea near Missi beach is that the sea is calm and shallow. During summer time the rush is high. There are arrangements for sea related entertainment here too.