The Caribbean islands are those which are bordered or surrounded by the Caribbean sea. It includes thousands of large and big islands which are just the perfect destinations to spend the vacation. It has got those warm breezes with the azure waves which tap your feet while you walk across the shore. Check these five best Caribbean island destinations if you wish to engrave a lifetime memory
5 Best Caribbean Island Destination
1. Barbados
It is one of the most budget-friendly places of the Caribbean islands. It offers a wide range of activities and is rich in scenic beauty and cultural activities. The travelers like to visit the city of Bridgetown, which brings the culture of the 17th century to the present. The Harrison's Cave is one of the most favorite tourist attractions here.
2. Anguilla
Anguilla is calm and serene island of the Caribbean group. It is famous for its white beaches and the turquoise sea where one can enjoy the night life after a long day spent at the beach. It is also less populated by the tourists and is liked by those who want lesser crowd and peace. It has got a casual and warm appeal to turn your holidays memorable.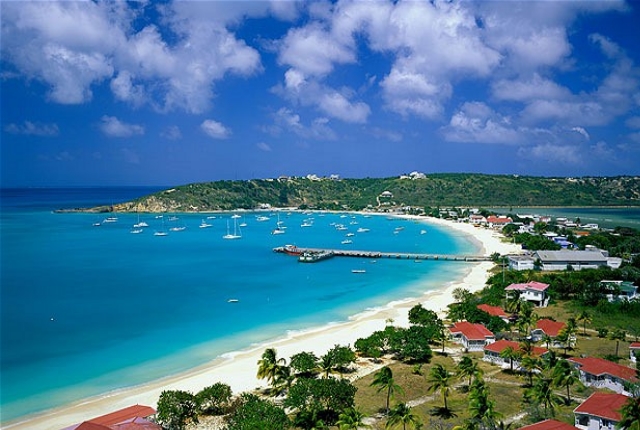 3. Bermuda
They are one of the most elegant islands of the whole lot. It has the influence of Britishers and at many places you will get the afternoon tea served. It is a perfect destination for the golfers and cricketers.the place has got many sports training courses to offer. It offers a bike trail and shopping here provides you with high quality items.
4. Vieques
It is a famous destination for the couples planning to spend their honeymoon. It is less populated by the local residents and is also less occupied by the tourists. The Mosquito Bay is what brings in a lot of tourists here, which has the blue green glow of the water. It has the 19th century Spanish fort and museum, but is quite like a deserted island.
5. Jamaica
Jamaica is a place which heavily attracts the tourists. Here you will get to appreciate a large number of flora and fauna. Some come here to experience the famous Reggae music show. Others come here to pass a few days in its splendid resorts. Also, many golfers are attracted by its world class golf courses in Montego Bay.