Monaco is the second smallest nation, i.e. independent microstate on this planet and it's located on Mediterranean coastline such that France borders Monaco on three sides and rest of its sides borders Mediterranean Sea. Grimaldi family is popular as its rular from 13th century. Despite being so small, it is one of the popular tourist attractions in Europe. Monaco is widely popular for car races, its casinos, Grand Prix motor race, fabulous restaurants, and several other attractions. Its glitzy and glamorous attractions fascinate lots of travelers to explore it. So, let's have a look at some worth-seeing attractions in Monaco that you must not miss when in Europe.
Find Below Nine Enchanting Destinations In Monaco To Explore.
1. Oceanographic Museum
If you want to learn about marine science in Monaco, don't miss visiting Oceanographic Museum that exhibits amazing marine science. It was established in 1910 in a Baroque Revival building that gives you a fabulous view of Mediterranean.
A highly popular ocean scientist Jacques-Yves Cousteau was its director for about thirty years.
This amazing Oceanographic Museum is known for being abode of exotic marine creature, such as turtles, shellfishes, sharks, and skeletons of marine creatures and model ships. You can find about 4,000 different species of fishes in the aquarium in the base.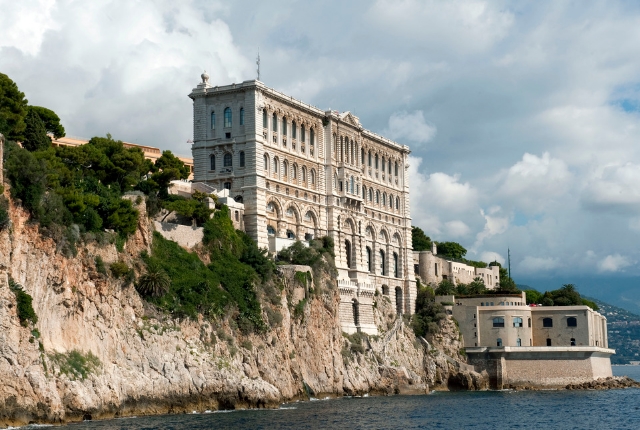 2. Prince's Palace of Monaco
Explore the official abode of the Grimaldi family in Monaco by visiting the Prince's Palace of Monaco. Prince Albert II is the current head of the palace. This fairy tale palace is open for public to explore it from June to October. Here you can find about three million pebbles creating a unique geometric pattern and view ancient Genovese frescoes. Don't miss watching 'Carabiniers', the changing guard activity, at 11.55 am.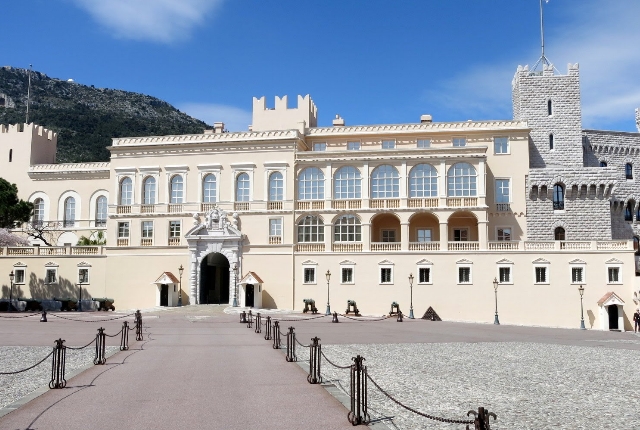 3. Port de Fontvieille
Port de Fontvieille is popular as the mooring spot big enough to comprise about 275 varied sized vessels and lots of amenities that are necessary for sailor. This amazing marina borders the heart of Fontvieille, an exquisite village whose streets and buildings are outline's the water's edge. Watch the picturesque from the Rock of Monaco.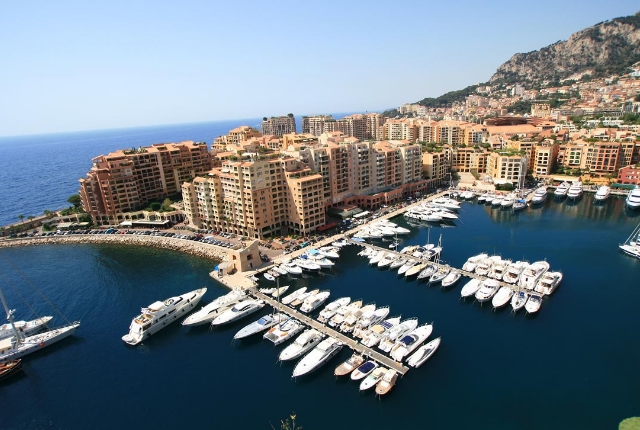 4. Monaco St Nicholas Cathedral
St. Nicholas Cathedral is famous as the national cathedral of Monaco. Today, this incredible church is popular as the Cathedral of Our Lady of the Immaculate Conception. Pontifical services are known to take place in this church on various festivals. This fabulous Romanesque church is popular for its façade of white marble. So, make sure you visit the church when in Monaco.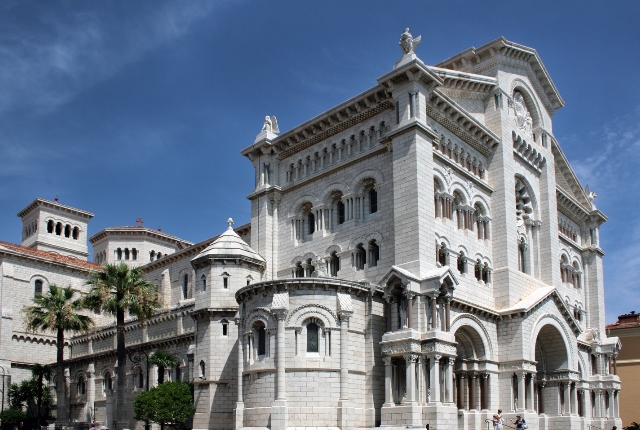 5. Larvotto Beach
The most beautiful and the only beach in Monaco is Larvotto beach that known to be more covered with pebbles than sand. Have a pleasant walk along the coast of Mediterranean Sea here. This beach is situated a bit away from Monte Carlo. Explore the fabulous street of Avenue Princess Grace which is along this refreshing beach.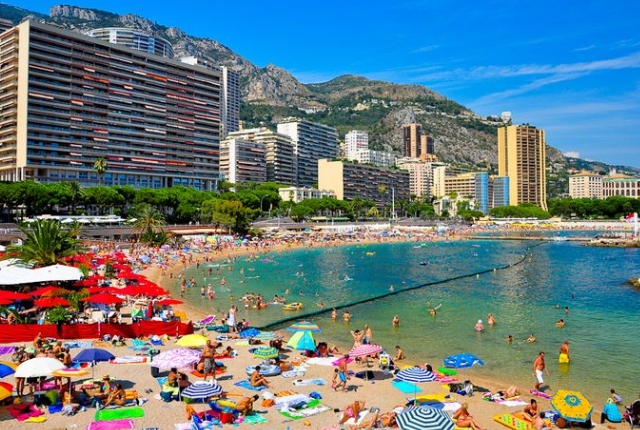 6. Jardin Exotique
Jardin Exotique is a fascinating botanical garden well-maintained on the side of a cliff in Monaco. It houses greater than 1,000 succulent plants, particularly cacti. You can find here amazing plants that are greater than 100 years old. At the base of the cliff, you can find an underground cave. Enjoy guided tours. Also, Jardin Exotique comprises the Museum of Prehistoric Anthropology as you can find here ancient remains of prehistoric man. Don't miss to have a look at panoramic view of the harbor from this exquisite garden.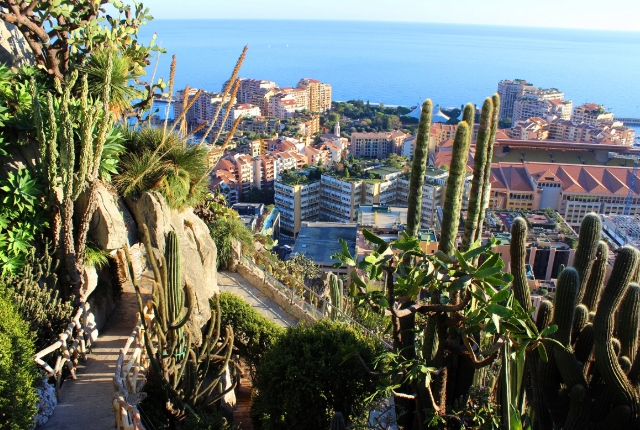 7. Monaco Grand Prix
Are you fond of car racing? Don't miss visiting Monaco Grand Prix, which is famous for its car races. The narrow roads and sharp corners make the Monaco most demanding for Formula One racing. You can find car racers racing at slower than 190 mph under Formula One rules here. So, make it a point to watch unique car races at Monaco Grand Prix.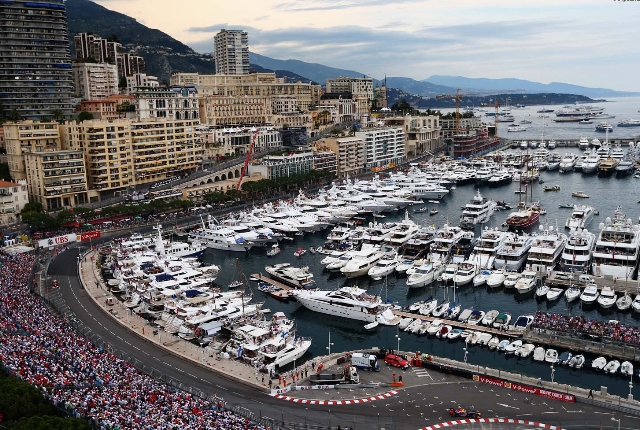 8. Monte Carlo Harbor
Monte Carlo Harbor is famous harbor that accommodates various expensive stunning yachts. It is situated in La Condamine, the second ancient neighborhood of Monaco. You can find royal, eye-catching vessels that belong to the Prince of Monaco. The port here can house about 500 vessels in an organized and scenic manner. You can relax and have a refreshing time at the waterfront café here.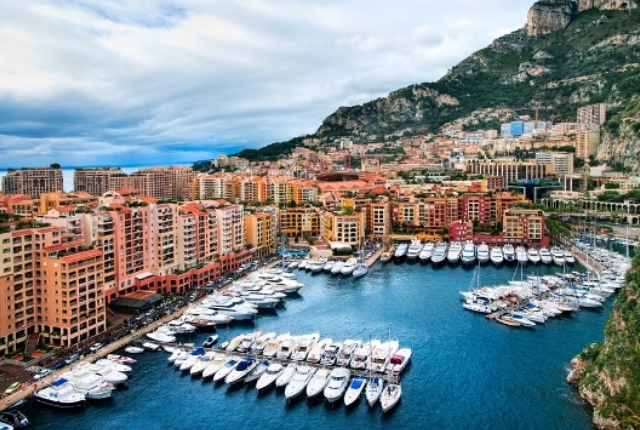 9. Monaco-Ville
Don't miss to explore an ancient yet attractive destination called Monaco-Ville when visiting this country. Monaco-Ville, also widely popular as the Rock or Le Rocher, offers you a great opportunity to explore the Monaco's ancient neighborhood town.
This is an old town developed on the rocky land which rises from the Mediterranean Sea.
The Ancient Greeks are known to have their colony here back in 6th century BC. Monaco-Ville comprises several passageways and pedestrian streets that feature its medieval character. Explore various restaurants, souvenir shops, along with landmarks such as The Prince's Palace and St. Martin Gardens.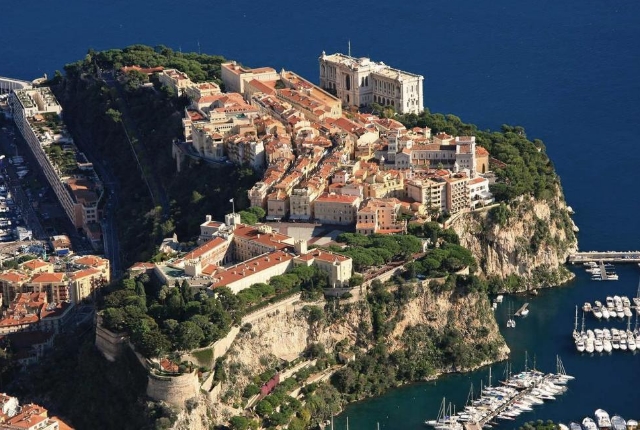 Now that you know these nine fabulous destinations to explore when in Monaco, make sure you visit each one of them and have a pleasant experience.