Moscow is the most popular tourist destination and also the capital city in Russia. The historic city is a host to some of the most popular attractions of Russia. Also Moscow  has some of the finest luxury hotels.
Here Are Some Of The Luxury Hotels Having Their Best Luxury Services To Offer:
1) The Ritz Carlton- Moscow
One from the Chain of Ritz Carlton , this one in Moscow is no less. Located near the Red Square and just a few miles away from the city's many tourist sites , it stands true to their commitment of unwavering customer service. The most prominent feature is its grand interior depicting the historic culture of Russia. You will receive a welcome into the hotel with the traditional bread and salt. Apart from this the decor is from the 19th century imperialism days. Large rooms, luxurious amenities, stylish rooftop terrace, spa  and also special provisions made for business events.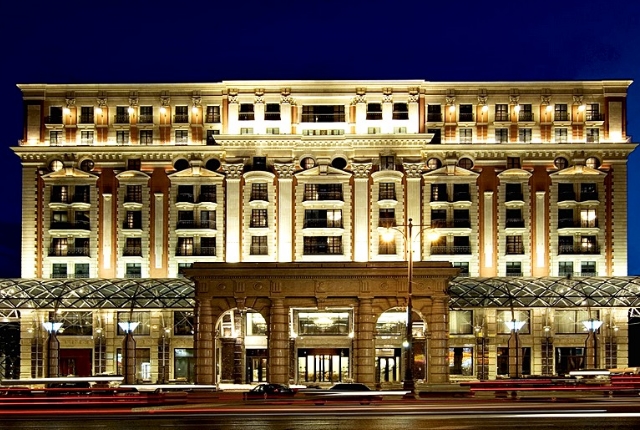 2) Ararat Park Hyatt
Situated just a few miles away from Kremlin, Red Square and St Basil's hence quite an accessible location. Well furnished rooms, lavish amenities, fine dine restaurants and bars. There are many cafes here each having their own specialty. Ararat cafe for Armenian, Conservatory for architecture, Enoki the Japanese restaurant and many others. The are provisions made for conference and banquet events. There is an In house Spa and Health Club too.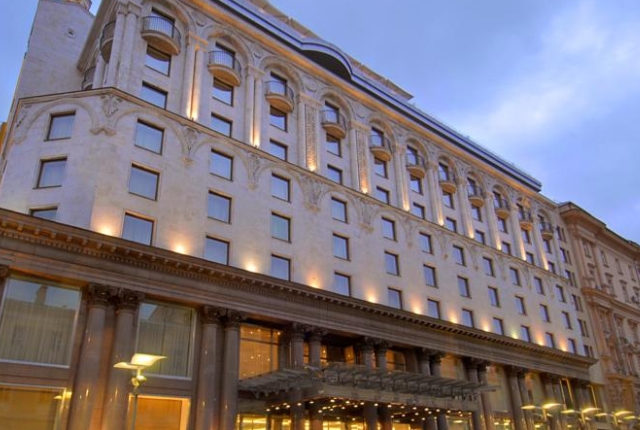 3) Intercontinental Moscow
Located in the Basmanny district, It is a 20 minute walk for the Moscow city center. Their specialty is the sound proof rooms started since 2011 making them unique from others. Their 203 rooms include Intercontinental Executive Club Top Floor Suite,  Triple and single room which will surely offer you a bird's eye view of the city. Your day will start with the deluxe buffet breakfast and end at the bar. There is a steam room, sauna and spa too.
4) Radisson Royal Hotel
Standing tall on the banks of River Moskva, Radisson Royal offers you some of the best amenities. Be it the lavish room with spectacular view of the river or  the plush bars which has some finest wine. Apart from the basic 5-star amenities it also offers high speed wireless internet, wellness club, fitness club having access to the indoor pool and Jacuzzi. It also owns yachts to offers river cruises.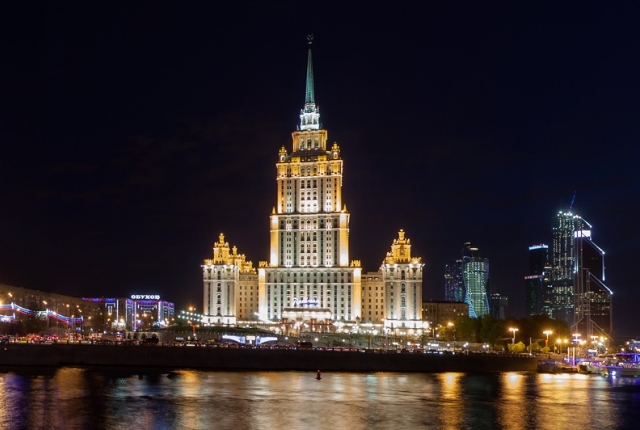 5) The St Regis-Hotel Nikolskaya
Around a 10 min walk from red square St Regis Moscow stays to its legacy with its contemporary heritage design. High end rooms & suites with minibars, sitting areas and some also have kitchen space in it. Its features include an  Italian Restaurant, fitness club, spa with a pool and rooftop bar.