Santorini is a Greek island in southern Aegean Sea, which is sure to give your imagination a flight. After all, it's not every day you will find a place with exquisitely clear waters while staying perched atop the edge of an active volcano, right in the middle of the sea!
You can find lots of white-washed buildings assembled together on this striking remnant of a caldera with blue, rich Mediterranean ocean, well complemented by the blue domes of churches. There are too many amazing things to do in Santorini.
If You're Planning A Trip To Santorini, Here Is A Compilation Of Four Amazing Must-to-do Things:
1. Cliff Jumping
If you want to be enthralled by diving into the transparent Mediterranean waters, encompassed by striking cliffs of Santorini, then you must check out the unbelievably beautiful swimming location at Amoudi Bay. Here, you can swim direct off the rocks or ascend the stairs of the huge rock and jump from there for some more adrenalin rush.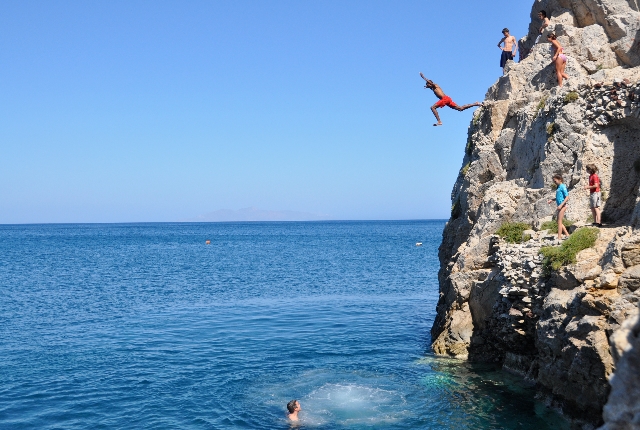 2. Hike The Fira Trail
This hike offers some of the incredible photo opportunities in Santorini. The trail ranges from Fira to Oia and may take approximately three hours, if you move at a relaxed manner. It's advisable to do it at the magic hour due to comfortable temperature. Also, according to the fundamentals of photography, you can always have your best snap at the magic hour.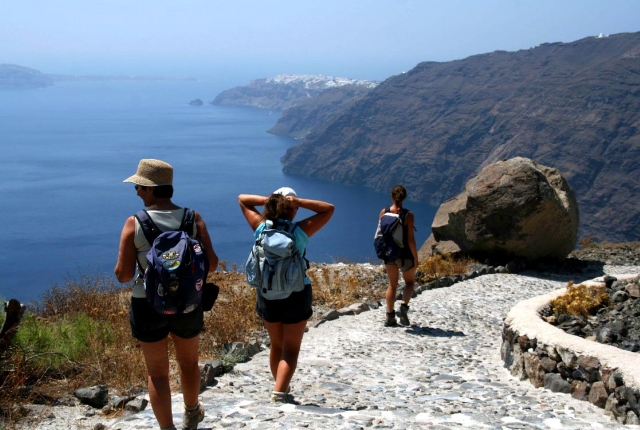 3. Realize What Is Originally Called Dinner With A View
In your regular life, you don't get the chance of dining with possibly one of the greatest views in the world.
To experience this, at least for one night, splurge a little at any of the restaurants along the water.
Select sunset as your reservation time and get ready to have a mind blowing experience. If your timing is perfect, you can watch one of the most spectacular views of your lifetime – the fiery red ball dives down slowly into the glinting ocean.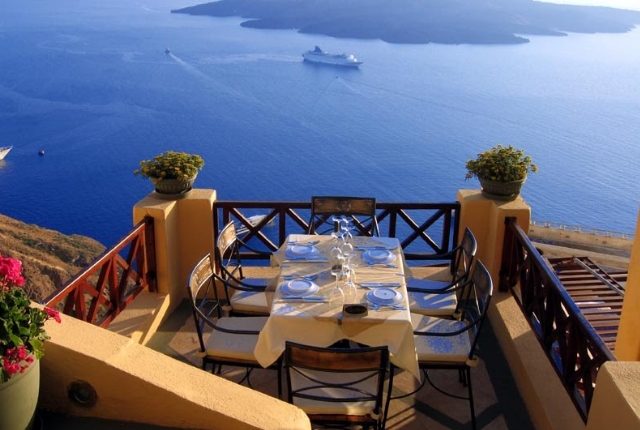 4. Visit Akrotiri
You'll hardly find any place similar to this in the world. Akrotiri gives its visitors a feeling of travelling back in time. Simply take a casual walk through the squares and streets of this pre-historic city. Watch the classic mansions and the elegance of 17th century B.C.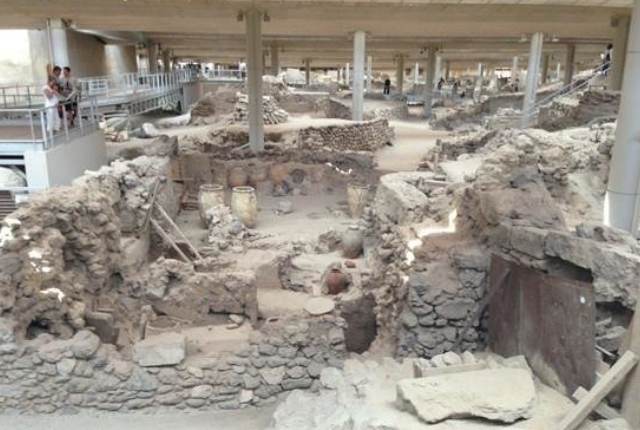 5. Dive Off A Boat Into The Hot Springs
Just imagine this, you dive off a boat into the cold Mediterranean ocean, swim approximately twenty meter and all of a sudden the temperature and color of the water changes and you discover yourself in the hot springs. Avoid wearing your finest swimsuit as that may get ruined in hot springs.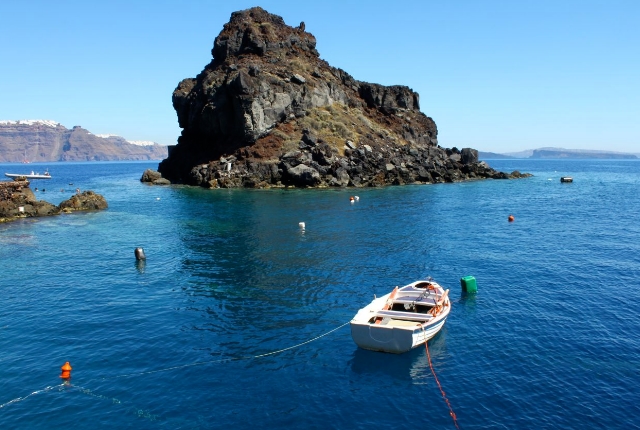 During your trip to Santorini, irrespective of your budget or time, don't forget to do these things because these will become something you'll cherish forever.