Blessed by beautiful landscapes, lovely natural waterfalls, bountiful of hot water springs, and natural charm, Kanchanaburi is a lovely province in Thailand which you can find 130 km from Bangkok city. Besides enchanting natural beauty, Kanchanaburi is also well-known for its rich history, particularly pertaining to the World War II. So, if you are planning to explore Kanchanaburi during your excursion in Thailand, having an interesting list of activities can help make your holidays more enjoyable. Read on to discover some of the most amazing things to do in Kanchanaburi.
Find Below Nine Wonderful Things To Do In Kanchanaburi:
1. Learn History At Death Railway Bridge
The Death Railway Bridge is one of the most popular destination in Kanchanaburi. This bridge was developed in Japan, and Japanese then transported it here during the World War II, and it was then reassembled and installed in the current location by the Prisoners of War. It then became one of the well-known attraction, and the bridge is known to be a crucial part of the rail that run between Thailand and Bruma. Also, make sure you visit Death Railway Museum in Kanchanaburi.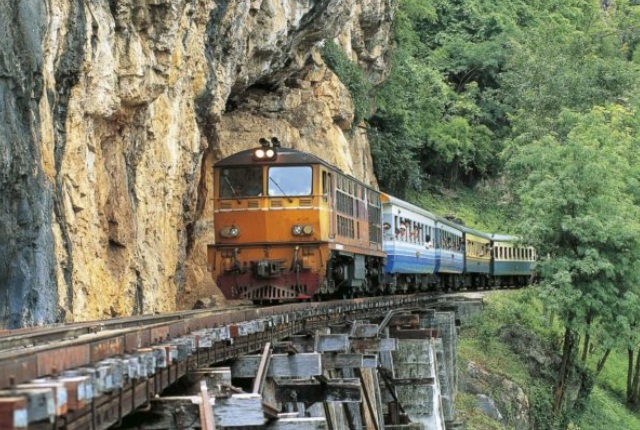 2. Explore Erawan National Park
Sprawling 550 sq.km. Erawan National Park is a great destination for birders, nature lovers, and hikers. This park is highly famous for multi-tiered Erawan Waterfall, which is a known to be named after a three-headed elephant. Dip your feet in the water of the pool here and get a free fish spa. Explore various water and natural aspects of this incredible park.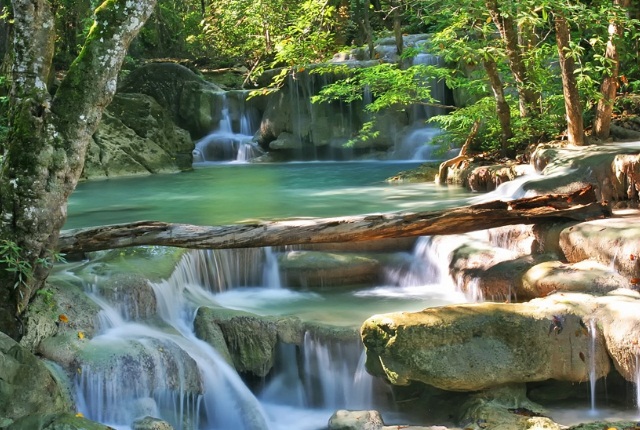 3. Visit Prasat Muang Singh
Take time out to visit Prasat Muang Singh, which is a historic park and also popular as the 'Sanctuary of the City of the Lion'. It safeguards the remains of two old Khmer temples. These temples dates back to 13th & 14th centuries. This site is present along the banks of pleasant River Kwai Noi. Temples here are amazing sites to behold with several tourists and Thai people visiting it during the weekend.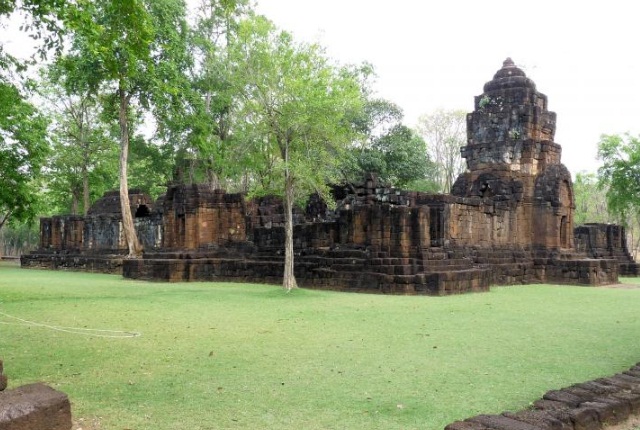 4. Hike At Hellfire Pass Museum
One of the peculiar museums in Kanchanaburi is Hellfire Pass Museum, which is actually a hiking trail that displays you the conditions the workers here had been in. Get ready for a long walk on a rugged place with all necessary equipment, and temperature may go till 40 degrees.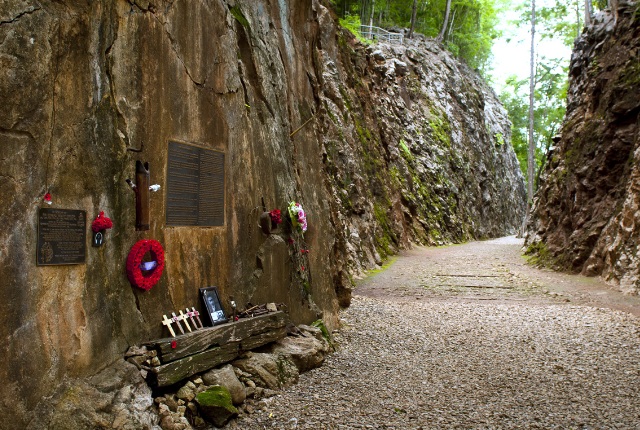 5. Plan To Visit JEATH War Museum
Do not miss visiting outstanding JEATH War Museum after visiting the Death Railway Museum. JEATH name signifies the initials of five nations namely, Japan, Australia, England, Holland, America, and Thailand. Gaze at the impressive artwork and pictures that speak volumes about the appalling conditions of the Prisoners Of War during the construction of the railway here.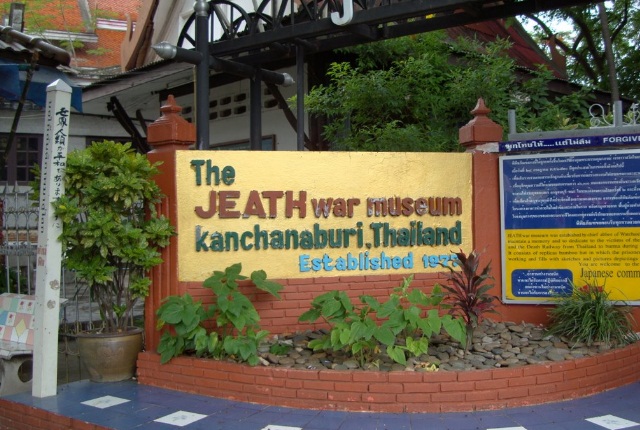 6. Meet Elephants At Elephant World
Totally different from the rest of the parks having elephants in Thailand, Elephant World is known to be a home to old, abused, or sick elephants. Enjoy the wonderful experience of feeding fruits to the old elephants, playing and washing them, and feeling content. You will be pleased to see the elephants in their charming, natural habitat living their ways.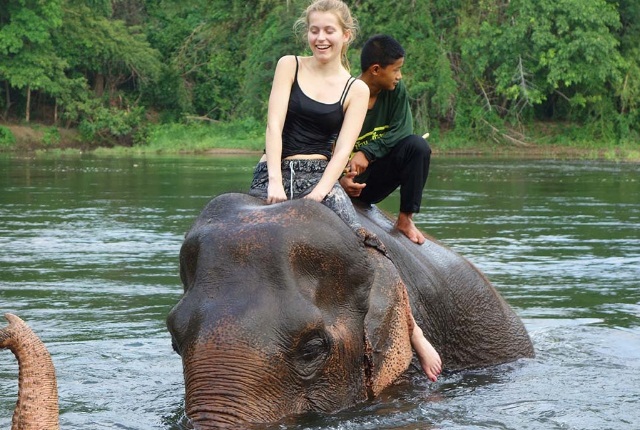 7. Have A Dip In Hindad Hot Springs
You simply can't afford to miss having a dip in fascinating Hindad Hot Spring which has several trees close by offering you natural shade as you get in. Japanese happen to discover the hot spring while constructing the railway during the second World War. You can find here three natural pools that offers you an ideal destination to swim. The transit between the hot water spring and cool river is pleasant for your body as it helps relax every muscle of your body.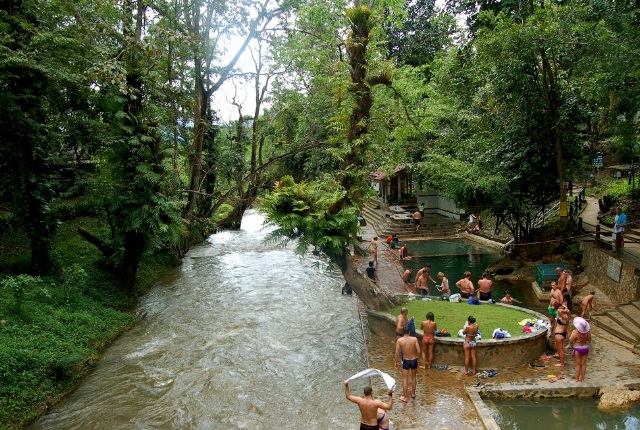 8. Trip To Kaeng Lawa Cave
Another interesting activity to do when in Kanchanaburi is to explore Kaeng Lava Cave, which is the largest cave here. You can find it close by River Kwai with wild forest and big mountains in the vicinity. This incredible cave is some 500 meters and comprises bountiful of hidden chambers. Curtain, music, and throne chambers are the three most worth-seeing chambers here. As you continue to explore the cave, you will find plenty of statues of Buddha here.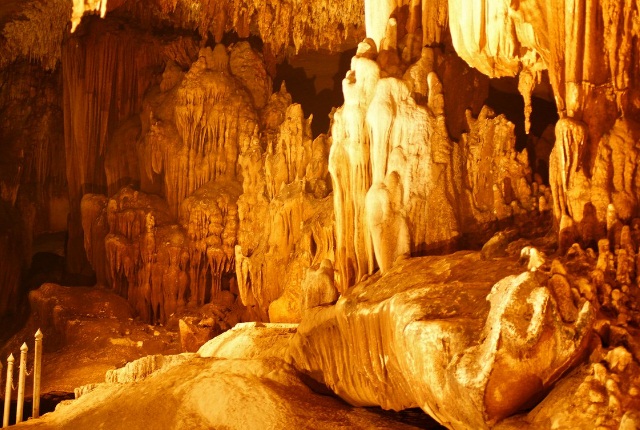 9. Camping At Pha Tad Waterfall
Breathtaking Pha Tad Waterfall situated in outstanding Khuean Srinagaridra National Park in Kanchanaburi is another site to behold. It gets its water from marvelous Kala mountain range. Even though the waterfall here comprises three tiers, you need not take efforts to climb and watch them. The unique layout makes it easy for you to stand down and gaze at the eye-catching layers of the fall. Also, make sure you camp in the park here while you explore this pleasant waterfall, as camping here is a wonderful experience.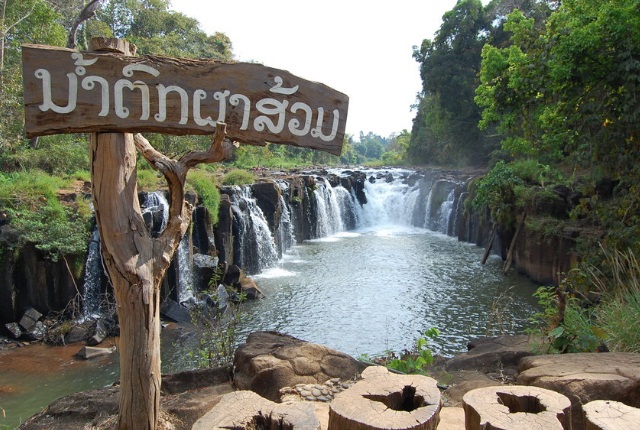 Now that you know these nine amazing things to do in Kanchanaburi, make sure you enjoy each one of these activities during your excursion in this province of Thailand.