Jakarta is world famous for being the capital of Indonesia as well as for its incredible historic blend of varied culture. You can find that Javanese, European, Arab, Malay, Indian, and Chinese cultures have made a significant impact on the language, cuisines, and architecture of Jakarta. Impressive cultural attractions, outstanding animal life, delicious food, and historical spots attract tourists worldwide to spend their vacations exploring Jakarta. So, let's have a look at some noteworthy tourist attractions in Jakarta.
Find Below Seven Remarkable Destinations In Jakarta To Explore.
1. National Monument (Monas)
National Monument of Indonesia, also widely popular as Monas, is a stunning attraction that you must not miss when in Jakarta.
This 132 meters tall tower stands for the fight for Indonesia. Its gold plated peak shines brilliantly in the dark hours of the night.
Don't miss visiting the Museum Gajah Mada here that exhibits amazing cultural and exquisite historic properties. Also, most archaeological items present in Indonesia are well-maintained here. Monas is also famous as the entertainment center attracting lots of tourists to attend its arts and cultural festival. You can find various national and international sports competitions being hosted at Monas.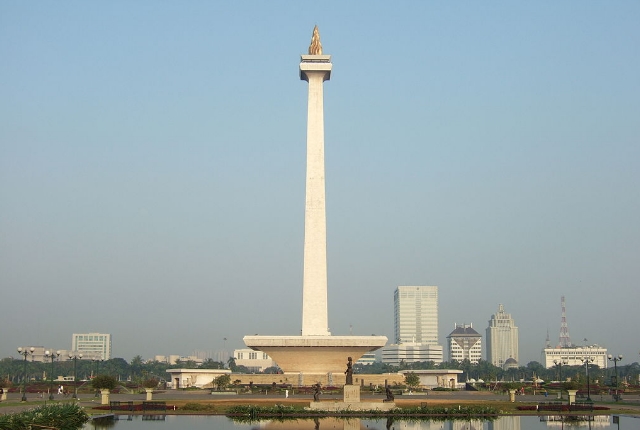 2. Ragunan Zoo
If you are interested in exploring animal life in Jakarta, make sure you visit Ragunan Zoo which was established in 1864.
This amazing zoo stretches greater than 140 acres and houses about 295 species and greater than 4040 plants and animals.
You can view animals that are living in their natural habitat.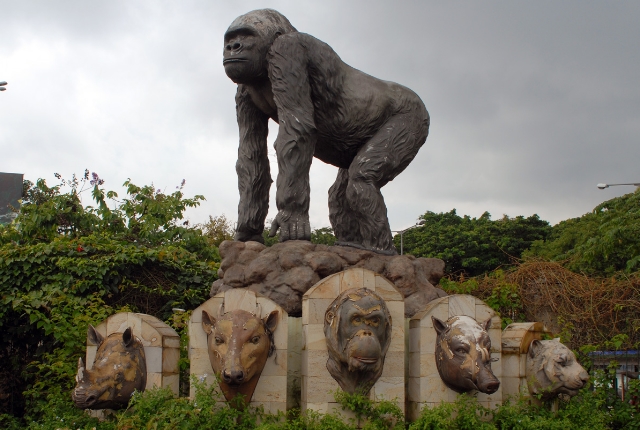 3. Miniature Park Of Indonesia (TMII)
Don't miss the rare opportunity to watch cultural diversity of Indonesia by visiting the miniature park of Indonesia or TMII in Jakarta.
You get to see here peculiarity of various tribes by watch a vast variety of platforms custom homes, sacred items of specific tribes, custom dresses, cultural dances, and amazing arts from about 33 provinces in Indonesia.
The Miniature Park of Indonesia has several culture and art museums, such as craft and engineering museum, theater show Keong Mas, birds museums, and many other. Make sure you visit each and every museum. Also, you may get the chance to attend themed national cultural arts festival.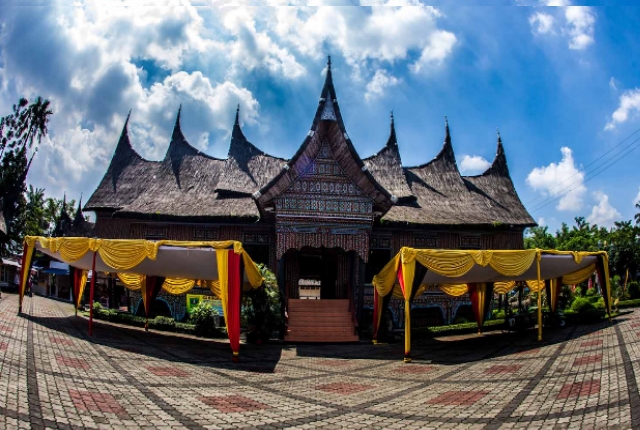 4. Ancol Dreamland
Ancol Dreamland is the biggest and most engaging recreation park situated in the Ancol Bay City.
It was opened in 1966 and gains fame of being one of the popular tourist spots in the North Jakarta.
You can find here a fabulous golf course, luxurious hotels, cool swimming pools, and a wonderful theme park. Don't miss visiting the Atlantis Water adventure, which a big five hectare fun water park developed featuring the waterfall pool, mythological Atlantis city, pools for kids, and many other fun-filled attractions, when in Jakarta.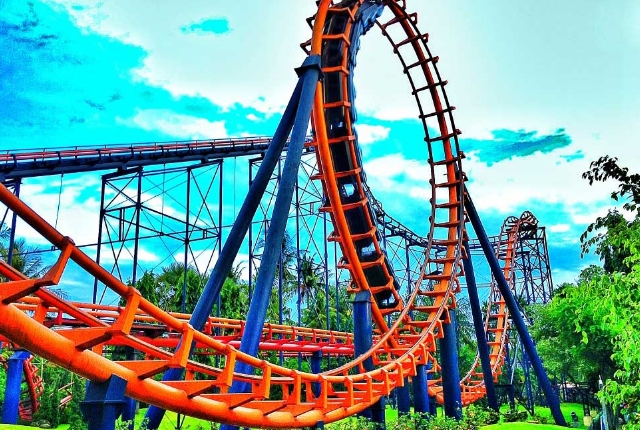 5. Jakarta Old Town
Jakarta Old town, also quite popular as Old Batavia, is a small region in Jakarta comprising 1.3 sq. km region across West and North Jakarta.
It covers Roa Malacca, Pinangsia, and Taman Sari. You can explore culture and history of Chinese and Dutch. Have a wonderful time visiting several museums and buildings here. You can also enjoy cultural and historical tours, shopping, nautical tourism, and recreational activities at Jakarta Old Town.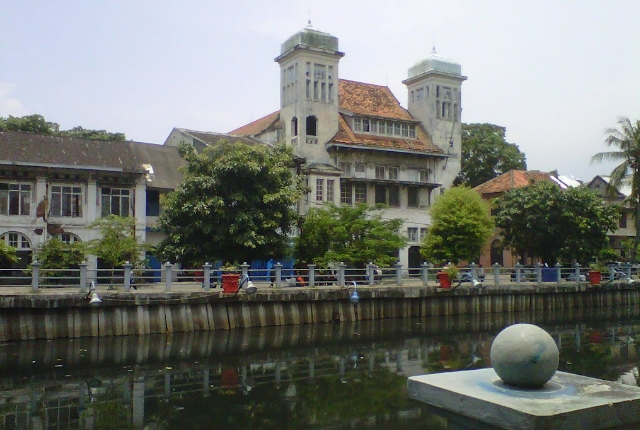 6. Istana Merdeka
Istana Merdeka, also well-known as Merdeka Palace, is one of the six outstanding presidential palaces in Indonesia, and you can find it at Merdeka Square in the heart of Jakarta.
It was first constructed in 1874.
It is popular as the official residence of the President. Ceremonies are held here for national celebrations. So, visit Merdeka Square to get the glimpse of Merdeka palace.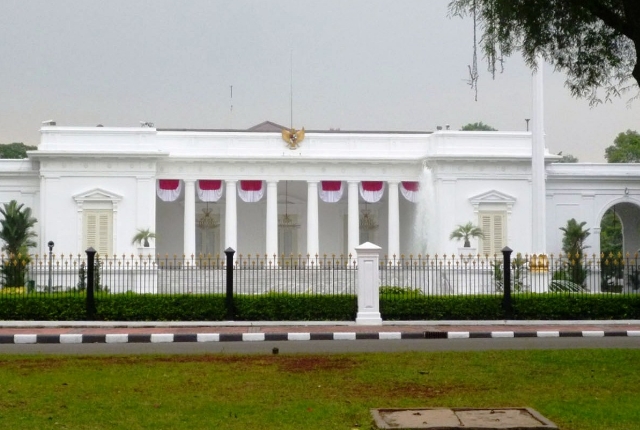 7. Pulau Seribu
Pulau Seribu means a 'Thousand Islands' comprises about 110 islands.
This chain of islands is located at the north of Jakarta across the Java Sea. So, make it a point to visiting these pleasant islands when in Jakarta. Have a leisure time on its golden beaches. Enjoy fun water activities, such as snorkeling, scuba diving, and swimming, when at Pulau Seribu.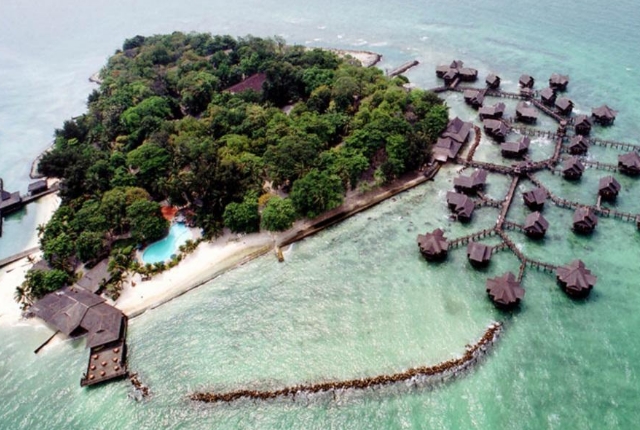 Now that you know these seven outstanding tourist spots in Jakarta, make sure you visit each one of the them to have a wonderful, refreshing time in Jakarta.