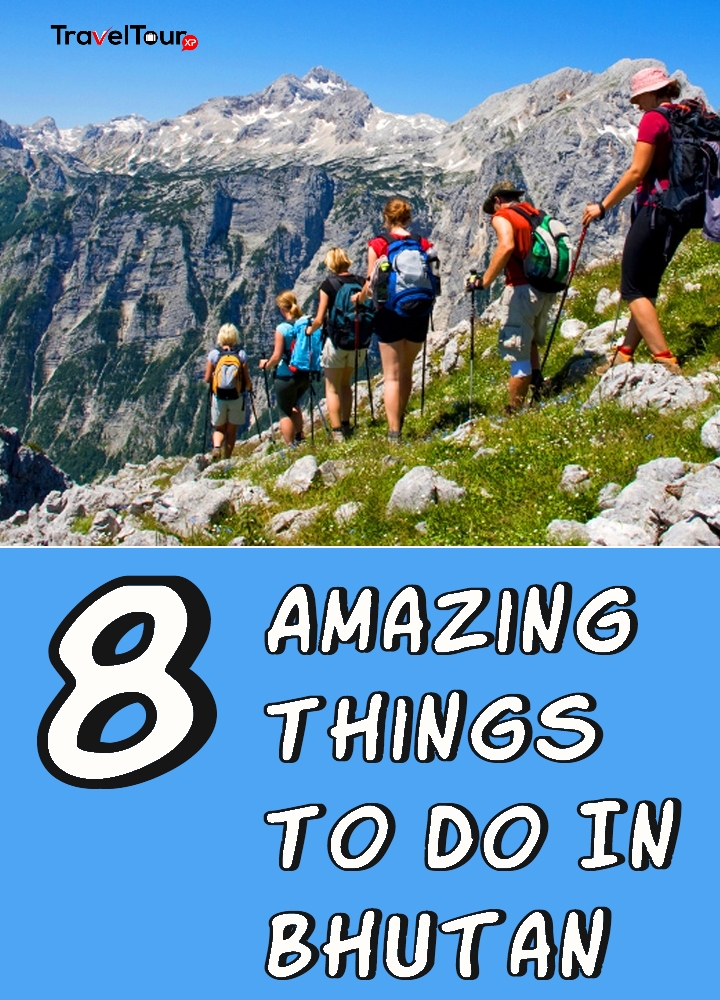 Bhutan is regarded as the country with the highest Gross Happiness Index. You can literally feel it in not just the people, but also in the environment, in the air, in the hills and valleys and the birds and the flowers. A mountain country rich in its natural beauty is quite an underrated holiday destination to visit. You will not fall short of things to try when you are here.
Check Out Some Of Them Below:
1. Trekking
An adventure holiday must include trekking and Bhutan can be a dream destination for that. It has various mountains and hilly terrains you can trek along and pass the rivers and forests while you sip tea and interact with the locals. The best treks are the Druk Path Trek, the Masagang trek, the Snowman Trek and the Jomolhari Laya Gasa trek.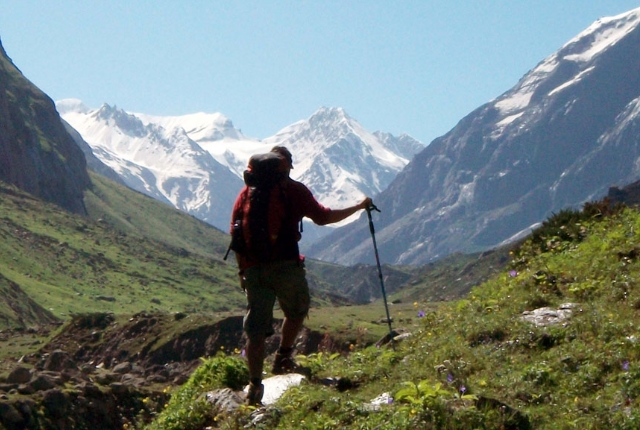 2. River Rafting
River rafting is an excellent option to explore in Bhutan's Paro Valley, Trongsa and Punakha Valley and the Po Chu River. There are both, the calm rivers that you can raft through as well as options for kaykaying. It has options for beginners as well as experienced rafters.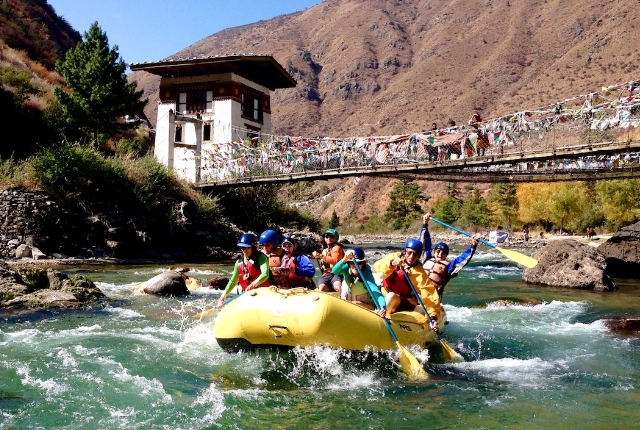 3. Dzong Visits
Bhutan has many fortresses that are unique to it and are termed dzongs. They house temples, administrative buildings, social centres, monasteries and have superb construction of high surrounding walls with iron gates. Noteworthy dzongs in Bhutan are Wangdue Phodrang dzong, Drukyel Dzong, Punakha Dzong, Rinpung Dzong. Most of the dzongs are around the city of Paro.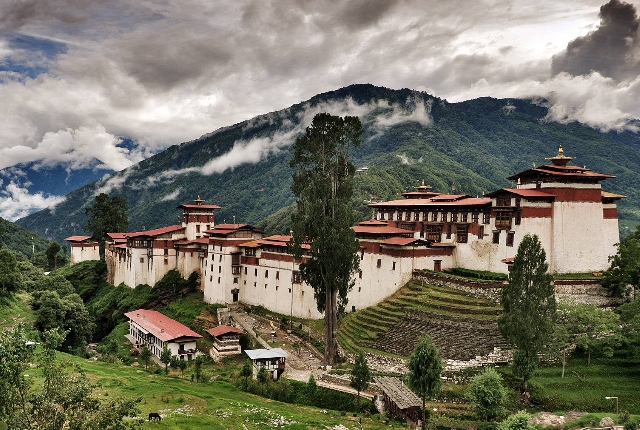 4. Bird Watching
If you are in Bhutan in the spring months between March to May, you would be able to see an array of beautiful birds. Many endangered species of Kingfishers and the Black neck Crane can be seen here too along with over 600 species of them. The best places to see them are Thimpu, Phobjikha Valley, Bumthang and Punakha.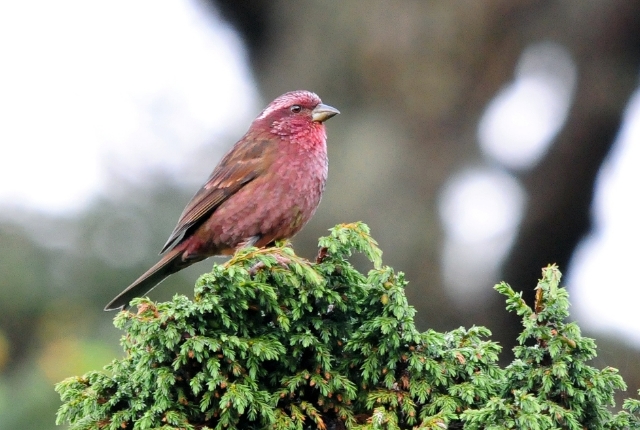 5. Shopping
The Authentic Bhutanese Crafts Bazaar in Thimpu can get you several beautiful local handicrafts like masks, bags, souvenirs etc made out of bamboo, thick cloth etc. Another kind of local market, the weekend market in Thimpu is held on both the sides of the river Wang Chhu from Friday till Sunday. It sells vegetables and meats and is especially worth visiting because of the various local foods you get to see and buy such as the red rice, homemade soft cheese, cereals like tsampa and exotic looking vegetables.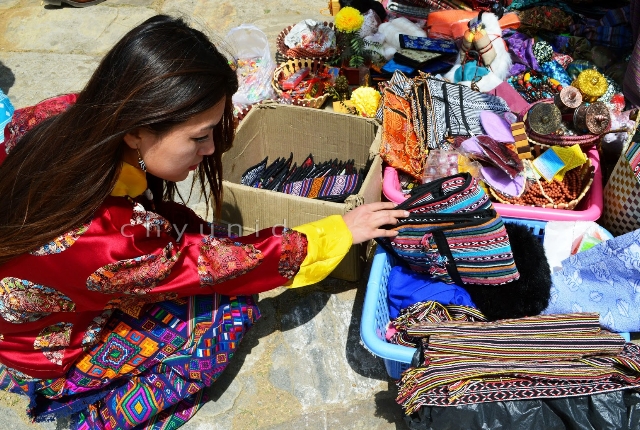 6. Wildlife Safari
Bhutan has a lot of forests and naturally growing places, so wildlife safaris are a prime attraction. The dense forests of Mo Chhu River is a place for seeing Asiatic elephants, tigers and golden langurs, while you can see the endangered species of unique animals like Takin, Sambal deer and Barking deer in Motithang District in Thimpu; just keep in mind that it is closed on Sundays.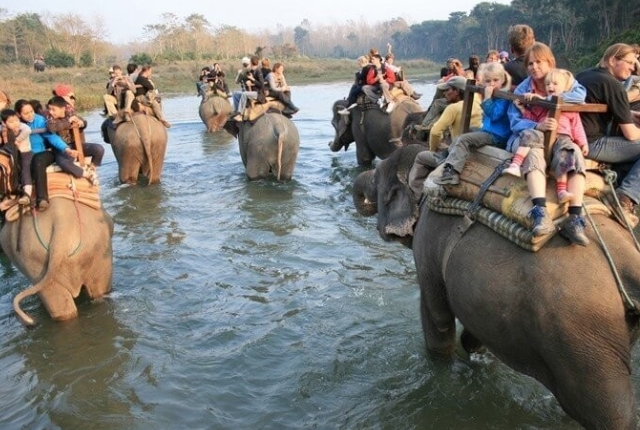 7. Trying Bhutanese Cuisine
If you have an amateur idea of Bhutanese cuisine, you most likely know momos and thukpa, but Bhutanese cuisine is a lot beyond these two lip smacking dishes. Chillies and cheese form a prime part of most dishes and bring to it a natural and enticing flavour. Besides you can try the pork, meat, spinach, mushroom, red rice dishes in particular.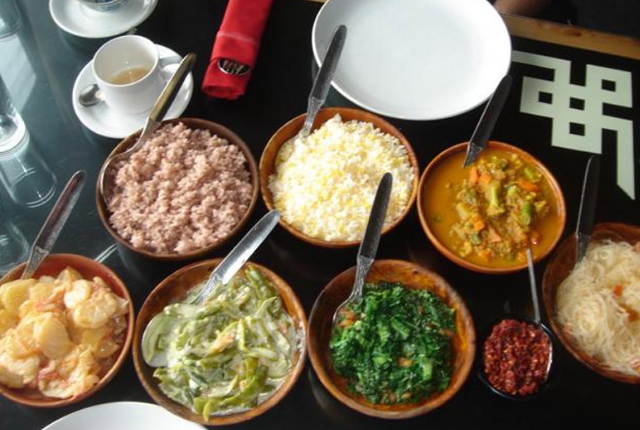 8. See Buddha Dordenma
Situated in the capital city of Thimpu, Buddha Dordenma is among the largest statues of Lord Buddha in the world. This broze statue with golden gilding is admirable due to its unmatched elegance. It was made in the eight century and the prime statue is surrounded by as many as 125000 more statues of Buddha.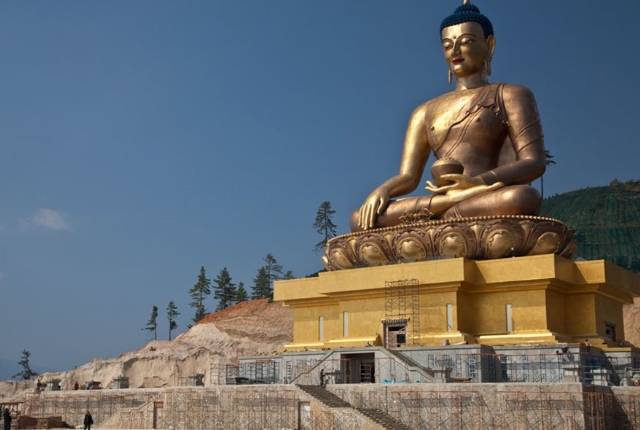 So just book yourself tickets to Bhutan and spend an amazing holiday in the lap of nature.