With spectacular mountains, green valleys, rivers, high altitude vegetation the kingdom of Bhutan is one of the most peaceful countries to visit now a days. Bhutan lies exactly in the cradle of Himalayas. India and China are its next neighbors. Apart from amazing mountain related beauty Bhutan has colorful cultural and historic heritage that is much influenced by Tibet. There are many interesting travel destinations in this county. You can start your journey from its largest city and capital Thimphu.
Here Are 5 Most Interesting And Important Tourist Attractions Of Bhutan
1. The City Of Thimphu
Replacing the ancient capital city Punakha, Thimphu became the capital in the middle of last century. Thimphu is situated on the valley located besides Raidak river. Being the largest city of Bhutan Thimphu has all administrative centers of the country as well as the residence of the king. For tourists Thimphu has number of Dzongs that are old fortresses cum monasteries. Besides the city has art galleries, museums, shops where tourists can see or buy local indigenous art objects. If you want to visit Bhutan you just can't miss this wonderful city.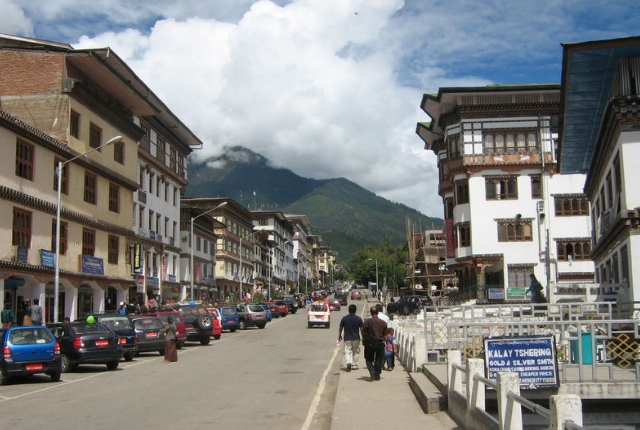 2. Memorial Stupa Or Chorten, Thimphu
King Jigme Dorji Wangchuk is considered The Father of today's Bhutan. After his demise this chorten or memorial stupa was established in 1974. Now it is a place that is very important to the people of Bhutan where they pay tribute to their father of nation. A beautiful looking structure that brings peace to the mind. You should visit this while you are in Thimphu.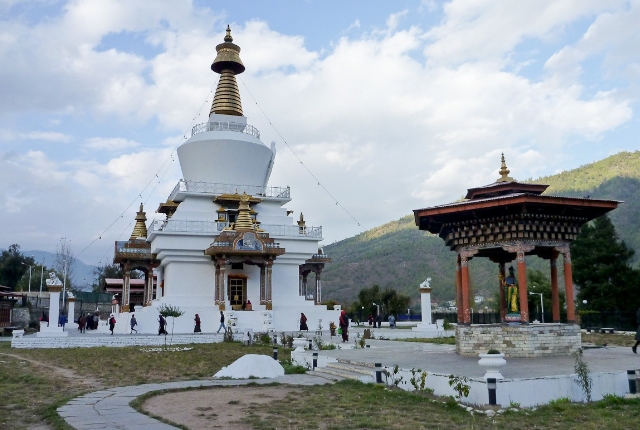 3. The Ruins of Drukgyle Or Drukgyal Dzong, Paro
One of the most famous and oldest Dzongs of paro, Bhutan that has a glorious history. This Dzong was built in between 1646 to 1649  to commemorate the victory over raiders came from Mongolia. But unfortunately during the middle of last century this historic place was severely damaged by a fire. Now tourists can see it in ruins. Still a history loving visitor can visit it for its history. Recently the govt of Bhutan has expressed an interest to renovate the ruin. It is one of the tentative world heritage sites of UNESCO in Bhutan.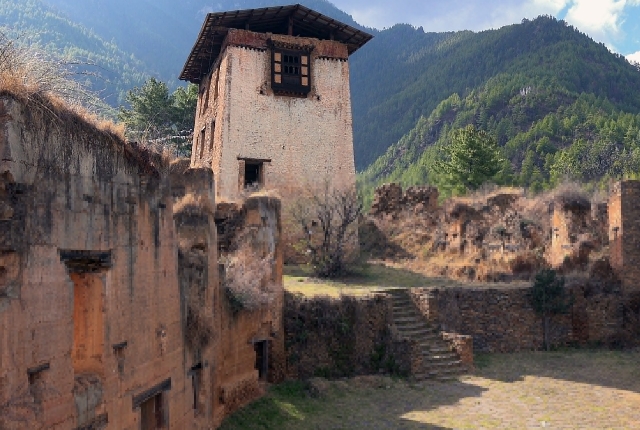 4. Punakha Dzong, Punakha
It is already mentioned that Thimphu became the capital of Bhutan after Punakha. But you can visit the main fortress of Punakha which once served as the capital of the country. It is perhaps the oldest of Bhutan. Built in 1636 or 1637 it is now beautifully restored and looks quite impressive. The Dzong becomes an important place when monks from Thimphu come here during winter.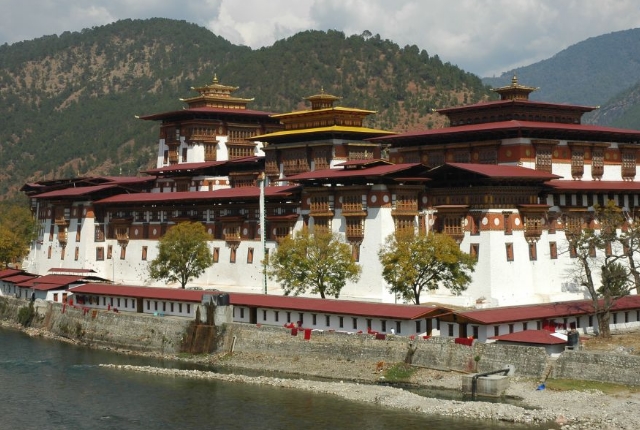 5. Jambay Lahkhang Monastery, Bumthang
It is already mentioned that Bhutan had connection with Tibet. There are places or sites scattered around the country that produce evidence of that connection. This temple or monastery is one of the oldest in Bhutan that was built by  king Songtsen Gembo, a highly regarded figure among rulers of Tibet. This temple or monastery is one of the more than hundreds of such architectures built by this ruler around Himalayas. Though this monastery can be dated back to 7th century but it looks quite spectacularly renovated. Famous mask dance festival also takes place here in this monastery.