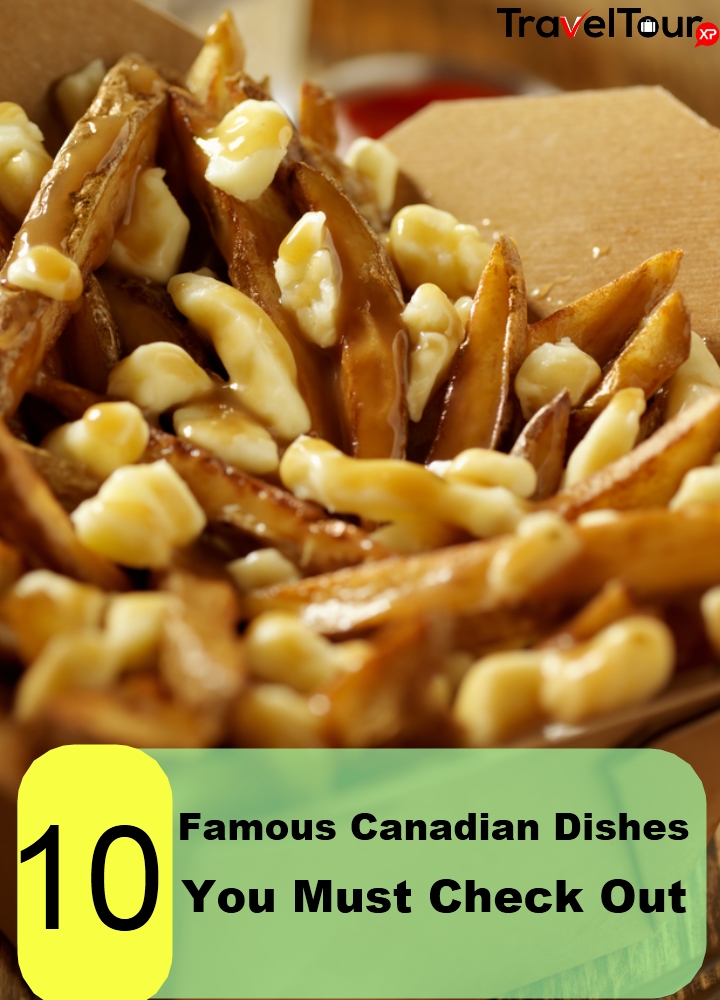 There can be many reasons of visiting Canada but make sure that you never miss getting involved in its food. It is a country that when comes to food, has plenty and in different variation to offer. From ice cold Molson to the warm smirk, Canada always welcomes its guests with colorful dishes and with enhanced flavor. I am sure that you are never going to miss out the top 10 Canadian foods that are listed down here.
10 Famous Canadian Dishes You Must Check Out
1.Canadian Bacon
You might have heard of peameal bacon in your country. Well, it is regarded as Canadian bacon in Canada and you can find it easily just anywhere. Canadian bacon differs from the tradition bacon which involves pig's belly but it uses pork loin that is first brined and then rolled in cornmeal for enhanced flavor. The best place to find this dish is the Toronto's St Lawrence market where you will find world renowned bacon sandwiches which is also called the famous peameal bacon sandwiches.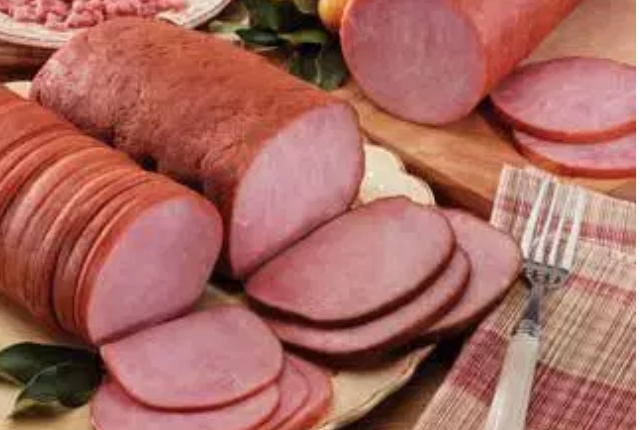 2. Poutine
This makes one of the most defining and the outlandish dish Canada. It is said that the dish has originated in 1950s in several towns of Quebec. Try searching for this dish whenever you visit Canada. Make sure that you find whiny curds on fries and meat based gravy in a real Poutine. You may find this dish anywhere at a Canadian diner. Anything with fries will definitely offer Poutine. What's unique about this dish is that there is held an annual Canadian Poutine festival where you can find Poutine in many different flavors.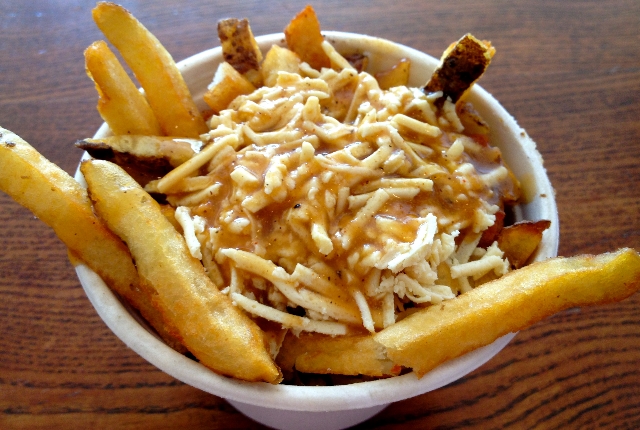 3. Timbits
Timbits come more into the variation of munchkins. These are flavored with different fruits like blueberry, apple fritter, etc. The prominent difference between munchkins and Timbits is that the latter one is slightly bigger in size. These actually are the tiny doughnuts that make a great side dish with coffee especially for the people who are involved in business all the time. You can find great example of Timbits at Duh, and Tim Hortons.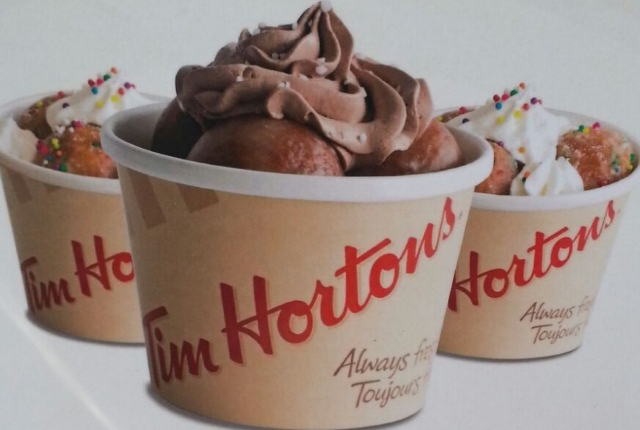 4. Nanaimo Bars
These chocolaty bars, you must have seen in some food channel many times. Originated in British Columbia, today it makes a very famous food of Canada. The bars consist of three layers – a base which is excitingly crunchy and made of cracker crumbs and chopped nuts, the middle part which is made of custard and the top which is all full of chocolate. At times, you will find icing in the middle, added mocha, maple mousse, mint and peanut butter flavor. You can have it at many places with the same or somewhat different texture. Eating these bars is like eating fudge which is crunchy and creamy thus fit for a real party. You can have the Nanaimo bars served to you at Nanaimo bar trail which is full of superior stops like he java expression.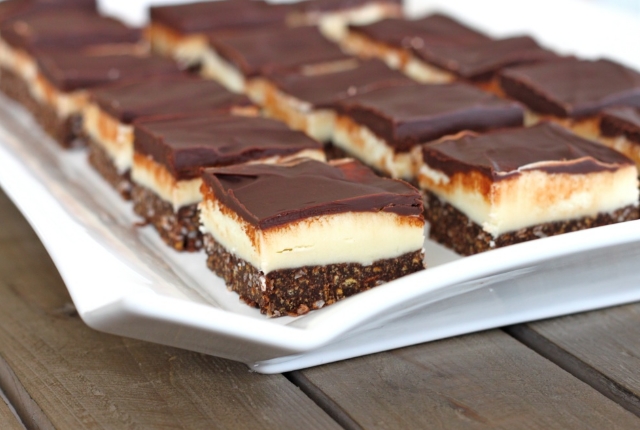 5. Beaver Trails
Have you ever seen a doughnut without a hole? Well, in Canada, BeaverTrails is famous which actually a doughnut without a hole is. It is flat and is heralded as a must have Canadian dish. Such doughnuts were introduced by Granham Hooker's family and when a BeaverTrails outlet was opened, this became excitingly famous among the mass. Today, whoever comes to Canada never misses Beaver Trails. Topped with nutella, sugar, crushed Oreos, bananas, caramel and variety of sweets, you can have a nice treat with Beaver Trails. You can find it in various locations in Canada such as the Vancouver's Grouse Mountain.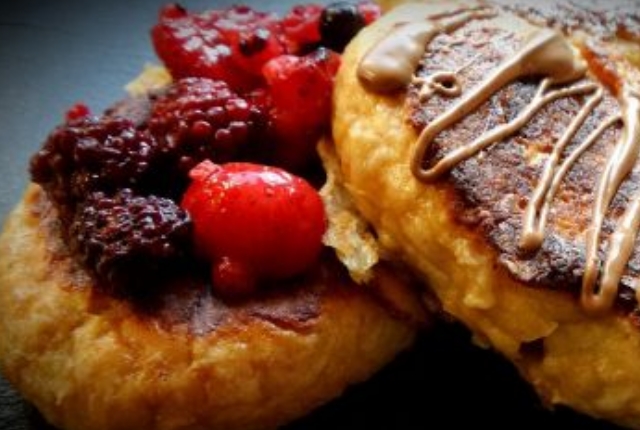 6. Montreal Smoked Meat
For no-vegetarian lovers, this is a treat. The meat is all brisk and is cooked after marinating for much longer time. It has more peppercorns and loaded with very less amount of sugar and considerably thinner than the other beef dishes. The reason why Canadians love to have it and don't care about getting fat is – it is bold and has a smoky flavor and so tender that your jaws won't have to work much.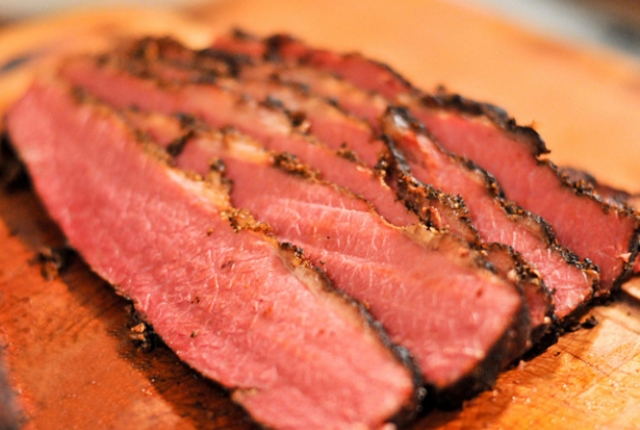 7. Tourtiere
Even in the most desolate areas of Canada, you can find this meat pie called as Tourtiere. It is always made of pork with other ingredients as onions and spices like cloves and cinnamon. However, in many places, it is also filed with veggies or bonus meat and potatoes. This one makes a lovely dinner and there are available plenty of variations in the recipe therefore, check out all these by yourself.
8. Montreal Bagels
After smoked meat, this one is another famous dish which has evolved from Montreal. The bagels make a very famous Canadian breakfast which is slightly smaller than other countries'. Yes, it is small in size but has a bigger hole. Every bagel that is made in Montreal has to be handmade and must be poached in water that is infused in honey. What makes the bagels unique is that each one is cooked in wood burning oven which renders it a very natural flavor. You can find such bagels easily at St. Viateaur Bagel and Fairmouth Bagel.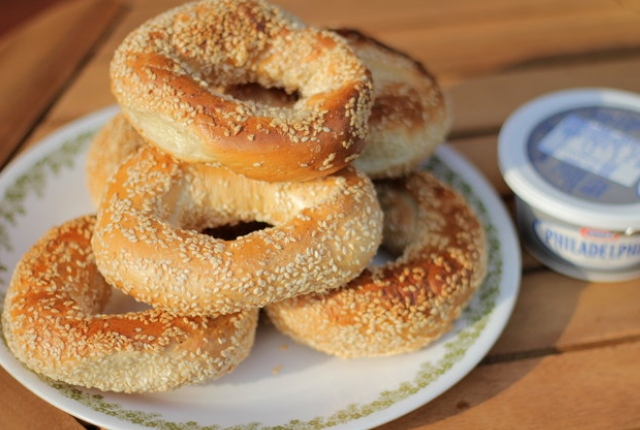 9. Caesar
The dish was invented by Calgary restaurant manager Mr. Walter chell in 1969. Since then, this cocktail became very famous in the whole of Canada. It is estimated that more than 350 million such cocktails are being sold every year. The key ingredients of Caesar are Vodka, Worchester, Clamoto juice and a salted rim. You may find this cocktails in big restaurants or hotels where it is served together with the meal. The side dishes of this are chicken wings, pulled pork mac, roasted vegetables, brownie, cheese hot dogs, cheeseburgers and full roast chicken.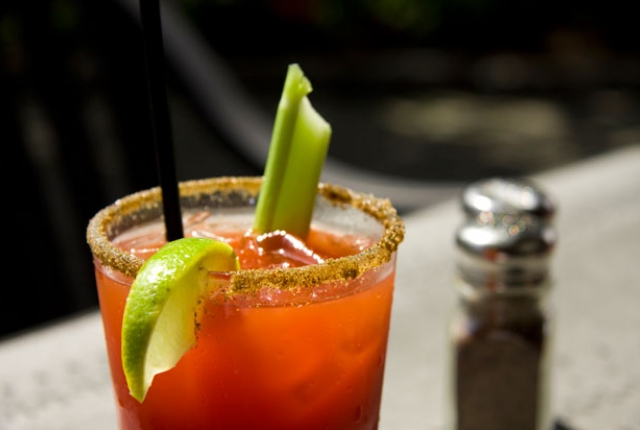 10. Butter Tarts
You might have seen cooks involved in making butter tart. If you love it so much, have a different experience with the Canadian butter tarts. Butter tart is more like a pastry making a wonderful dessert. The exterior is flaky and the interior is filled with sugar that keeps the pastry either semi-solid or gooey. However it depends from chefs to chefs. In most cases is filled walnuts, pecans and raisins at the inner portion. Grab this snack at anywhere in Canada and find out what is filled inside.